Festivals
Benefits: "We're untried as a festival band so these gigs are exciting for us"
Ahead of their slot at The Great Escape this week, we catch up with the Teeside outfit.
It's no secret that the world at large feels a little hopeless right now, and with the new album from Teeside noiseniks Benefits, that feeling is mirrored and then some. On 'NAILS' - their newly-released debut, which was written through the darkest days of the pandemic - the band paint a powerful but furious portrait of both the failures of modern life, and the scant seeds of hope that they hope to nurture.
Now, the band are out on the road with a visit to The Great Escape in their sights. Ahead of what's sure to be an incendiary set at the festival, we caught up with the band's ringleader Kingsley Hall as they return from their first ever shows outside the UK - "a few shows in beautiful Ireland" - to talk the making of 'NAILS' itself, the reaction the album has garnered so far, and who they hope to watch when they head to the South Coast this week…
You've just released your debut album 'NAILS' – how does it feel to have it out in the world?
It feels absolutely incredible to have our album out for people to hear! Not going to lie, we're feeling genuinely life-affirming emotions. It's been a difficult journey to get these songs from notepads and microphones in bedrooms and kitchens to being on a little vinyl disc for people to hear. It seemed that we hit obstacles at every turn. Let's be honest, on the surface of it all we're not the most marketable of propositions. We don't stick to a single genre, nothing we do can get played on the radio; we combine blast beats with hip hop, and scrapped guitars and feel-good choruses for noise, screaming and distortion. People weren't exactly queueing up to help. Plus, I think we were a bit written off as something of a lockdown glitch. We had our moment in the sun on Twitter with a few celeb retweets while everyone was stranded in their homes, and I think a lot of people thought that was that. Once lockdown lifted and the proper bands returned, we were maybe expected to disappear. But we persisted and developed again. Nathan from The Brudenell in Leeds offered us our first headline show at the end of 2021 and we put everything into it, working completely at the edge of our comfort zone. Totally fearless, it was invigorating. On the back of that we managed to get the interest of Geoff Barrow at Invada, which eventually (after a couple of drummer departures, job losses and a family bereavement) led to getting the album made. We're not exactly an overnight success.
What's the reaction been like so far?
The reaction has taken us by complete surprise. We knew we'd made something with fire in its belly and that people who were already into the band would get it completely, but we didn't expect the love we've had from music media. We thought we'd maybe get one big marquee review from a major player and a couple of enthusiastic blog posts, but we've got unreal reviews from all over the shop. This is an album made on laptops in front rooms and kitchens with microphones bought off eBay, done in the time we could scramble together when not working or being with our families and friends. Emotionally, it's been an exhausting journey so to have it all pay off is overwhelming.
What sort of headspace were you in as you approached making the record? Did you have a set idea of what you wanted to explore with a full-length, or a particular aim in mind?
Much of the record was made during lockdown so, in all honesty, my headspace was all over the place. I started the pandemic working from home doing stale research and admin work and ended it working in a factory making plastic charms and trinkets via a life changing stint working on the bins. I scribbled down lyrics on scraps of paper or tapped them into my phone during shifts continually. The album was made on the job, I can pinpoint pretty much every lyric to where I was working at the time and how I was feeling. Standing on a production line for twelve hours a day doing exactly the same thing over and over warps your brain a bit, [so] writing songs in my head became therapy. It gave my head a place to escape. The album is as focused as we could make it. Lyrically, it may appear jumbled in places, or even surreal in nature, but it all links up. Sonically, Robbie and Hugh [Major, bandmates] pummelled me with brutal and beautiful noise. There was never an overarching plan as to what we wanted it to sound like as a whole but we all know what works with Benefits and what doesn't. It's a mash up, almost a mixtape in its make up: hardcore punk, industrial, garage, electronica, ambience, spoken word all abstractly smashed together. We're not linear humans - we like a mix of everything - we're not polished and perfect. It was important to make an album that reflected ourselves as much as the murky times we live in.
It feels like its increasingly hard to switch off from the more politicised moments of our everyday lives now – it wouldn't be a leap to assume it's the unease and discontent of our current times that's acted as a backdrop for the record, but how did you approach processing those feelings for the album, when the turmoil seems to be growing and shifting all the time?
It feels like a bombardment sometimes. I can't remember a waking minute where I haven't felt the urge to write about it. My emotions range from disgust and disbelief to pure joy. It's easy to focus on the rantier side of the album – in truth, it's much much easier to rant in general – but hopefully people will also see that there's another side to us. There's glimmers of hope through this mountain of shit we're confronted with. Tiny shoots of beauty pushing through the filth. I know there are plenty of artists writing about the times we live in and all power to them, we think it's important to do so. I hope people will see that we're trying to come at it from a slightly different angle. It would have been easy to write ten songs of absolute anger in the style of 'Empire' or 'Flag' but there's only so many times you can be hit over the head without falling down. Obviously, the album is an attempt by us to be our most honest and cutting, chopping out all the bullshit and trying to find some sort of purity in it all. I will never understand how artists can seemingly ignore the world we live in and write about trivial stuff. I get that people need a release but fucking hell, we need to stand up to this, how is anything going to change if we're just pratting away to twee shit about faux heartbreak; might as well just watch John Lewis adverts 24 hours a day.
"There's glimmers of hope through this mountain of shit we're confronted with. Tiny shoots of beauty pushing through the filth."
— Kingsley Hall
What would you hope people would take away from listening to the album?
We want people to feel invigorated, that they're not alone in this madness. Collectively we are strong, and we can overcome whatever obstacles are in our way. We all have our own problems, our insecurities and burdens – we hope that people can listen to 'NAILS' and feel like they can maybe battle through. It is designed to give us all strength.
You're also in the midst of a hefty tour across the UK; how has it been getting to perform these songs live? What have the shows themselves been like?
The fact we're allowed to do this is a complete privilege and we don't take it for granted. That we're making connections with people everywhere we go feels important. Knowing that the fury we feel is shared really helps. We've realised that this isn't just a northern English thing, there is disdain up and down this land, but there's also hope. People want to help each other, look out for each other, not be fuelled by hate. We sell our own merch after the show and the conversations we've had have been humbling. I don't think this band set out to help people with their mental health when we started out but by opening up onstage about our own anxieties, stresses and troubles it feels like we are contributing something positive.
You've got a handful of festivals to play too; how are you feeling ahead of those? Are you looking forward to playing The Great Escape? Do you have any expectations going into these sets?
We can't wait to play The Great Escape. We're untried as a festival band really so these gigs are exciting for us. We're used to playing to people who know what we're about, who are comfortable with being shouted at and encouraged to live their lives in a noisy way, so it's going to be interesting to see what folk make of us who just happen to wander in due to a bit of hype.
Is there anyone else on the bill at The Great Escape you'll be hoping to see live?
There's so much good stuff. Far too many! Mandy, Indiana, Big Special, Scrounge, Mickey Callisto, Heartworms. Loads more. Everything really.
And why should people come and see you live, and what can they expect from the set?
Come see us for our drummer alone, she's mint. The best of the best. We'll try and give you a good dose of positivity through the power of noise. Don't fear us.
'NAILS' is out now via Invada.
Benefits play The Great Escape (11th - 13th May), where DIY is a media partner. Head to the festival's website for more info, and to buy tickets.
Read More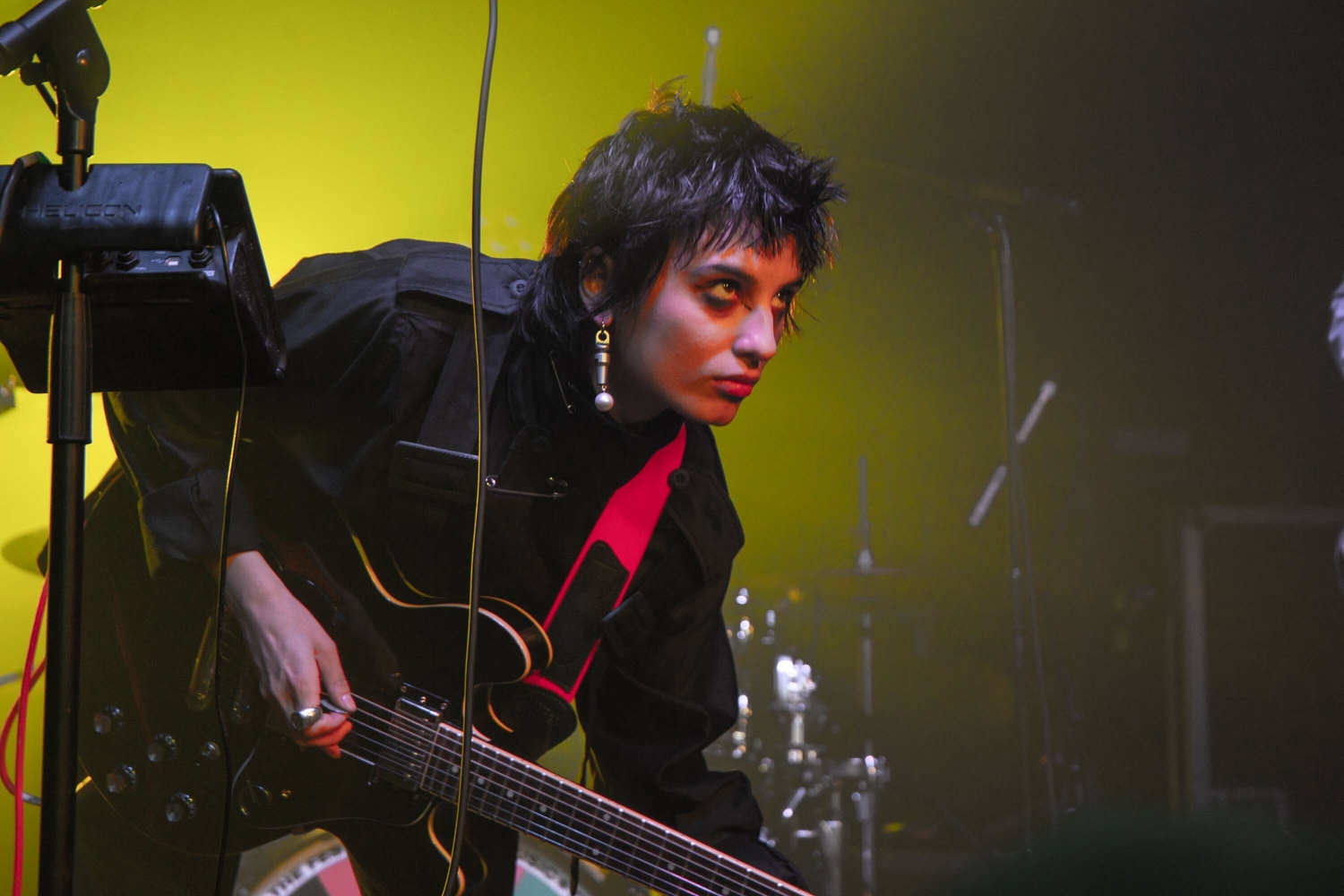 All the stand-out shows from this year's Brighton bash, in one place.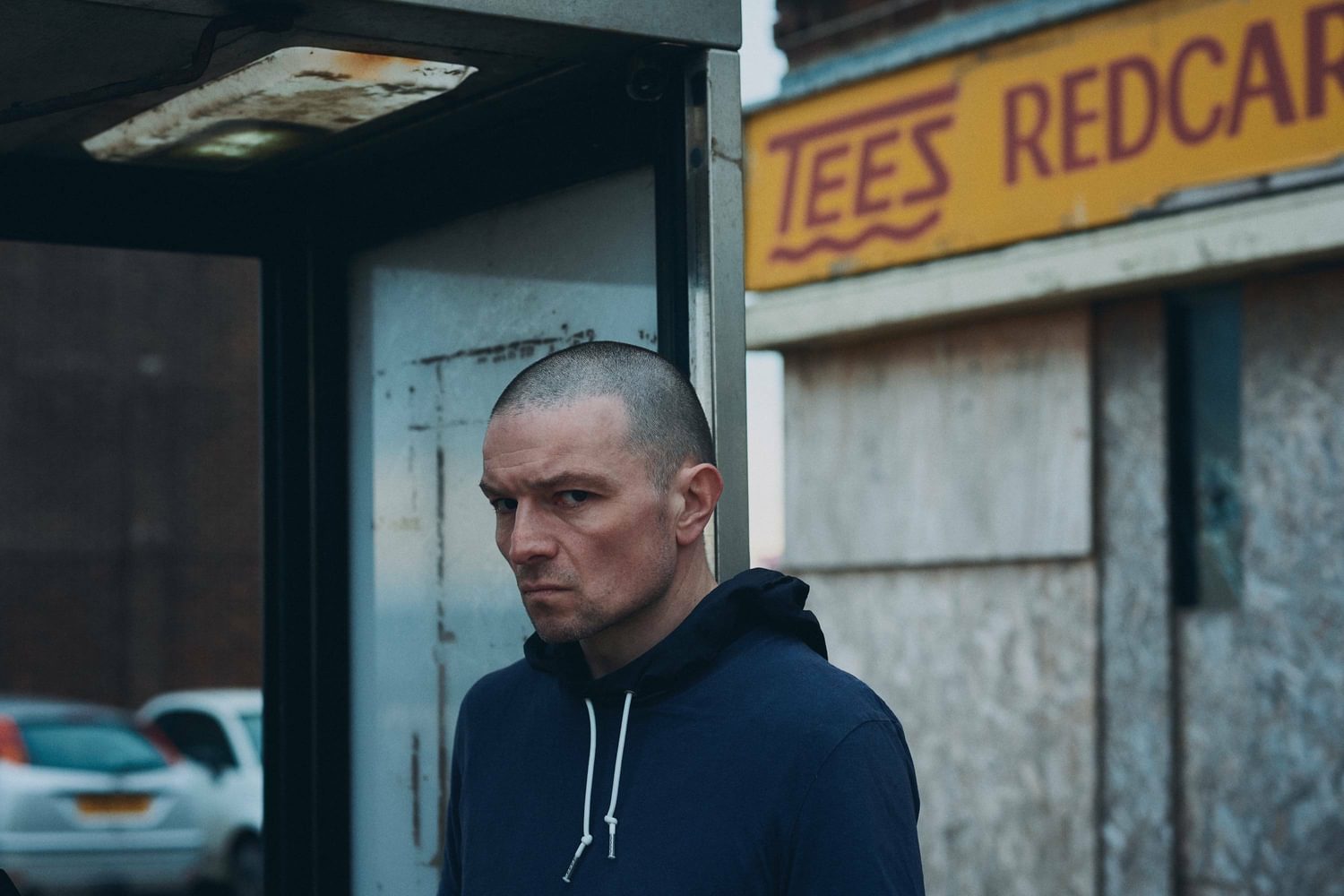 The song is from their debut album 'NAILS'.