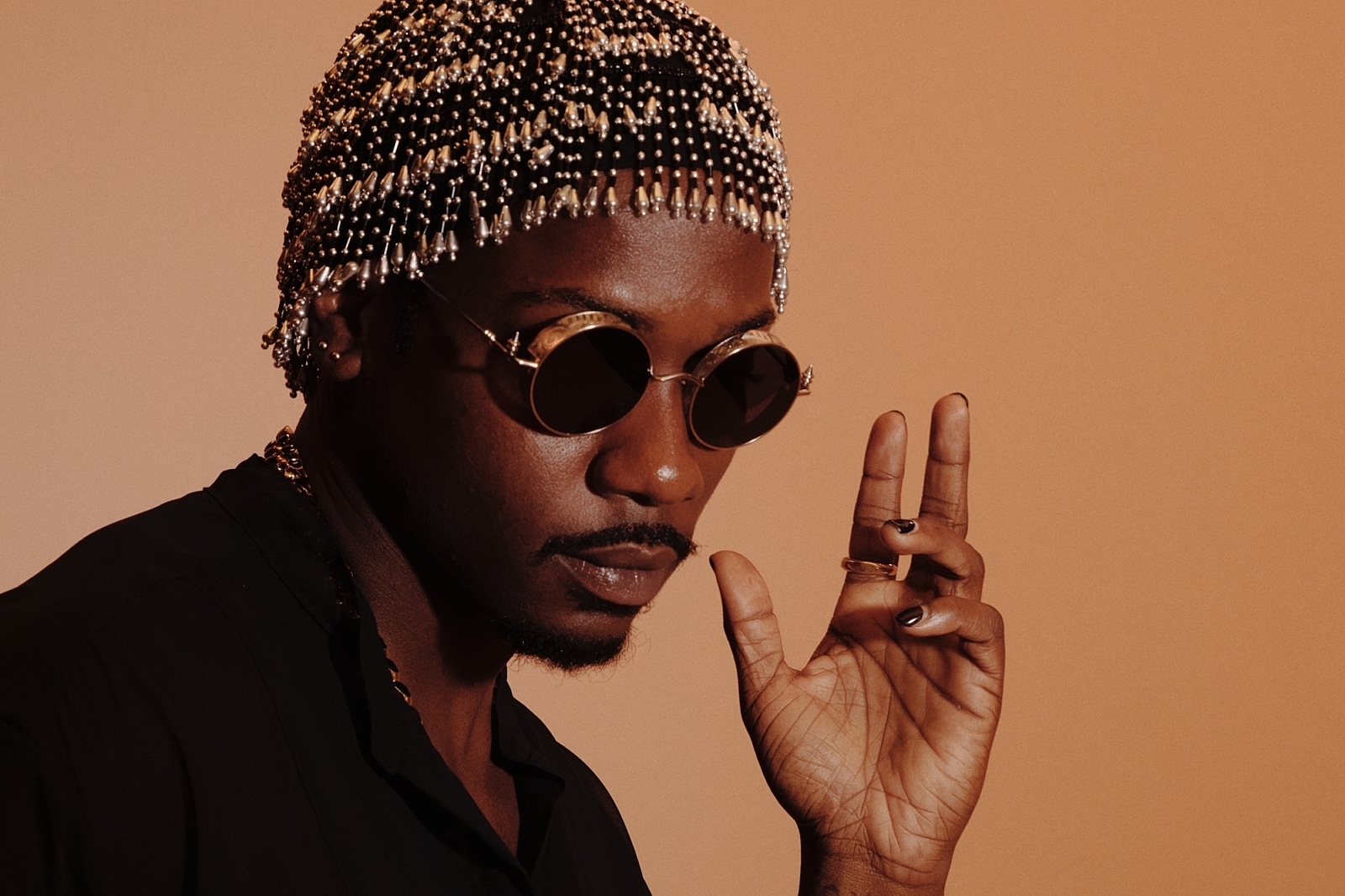 Photo: Leeay
Neu Channel Tres: Just Can't Get Enough
Creating his own self-described niche of Compton house, Channel Tres is dancing all the way to the top.
"When I was younger," begins Channel Tres, "I wanted to be a firefighter, I wanted to be a teacher, I wanted to do all these things to show that I can be a man and have a sustainable lifestyle. But then I was just like, 'Fuck it, I'm done pretending. I want to be a musician.'"
Though we're sure the artist - aka Sheldon Young - would have been an excellent asset in putting out a fire, his decision to focus his energies on creating exciting musical blazes seems better-placed. An experimental hip hop artist with a unique take on rap, house and dance, Tres is already proving himself an intriguing new voice who sits at the centre of the three.
Growing up in Compton, Tres was originally drawn to West Coast music as a kid, citing Dr Dre and Ice Cube as early influences, as well as the gospel music his great grandparents would play. However, it wasn't until he discovered Outkast in 2003 and picked up Kanye West's landmark 2004 debut 'The College Dropout' that he truly saw his path. "I was able to relate to them being from the hood and not necessarily being a part of the lifestyle, but growing up around it," he explains. "I clung to them because they were able to bridge that gap between kids like me and being in that world with the gangsters, and it made it cool."
Having produced his first beat at the age of 11, Tres continued to experiment musically with consistently one aim: to "make people move". Fast-forward to college and an accidental trip down a YouTube wormhole that ended with him binge-watching house music documentaries, and it all clicked. "I just needed a different type of music to fit what I was doing, staying up to study for a lot of classes, and [house] music helped me stay awake!" he laughs. "I then just started flipping samples and putting it to that tempo, and it just kind of crept up on me."
"We know what traditional house music is, but I do a version of house that's not so traditional."
Lucky that it did, as he's since become renowned for his genre-blurring sound, finding fans in the likes of JPEGMAFIA, Tyler, the Creator and Swedish pop queen Robyn. "It's an honour," he notes of their past collaborations including 2019's JPEG-featuring track 'Black Moses' and 2020's Tyler team-up 'Fuego'. "It's cool to work with people that came before you and did a lot of things. You learn tidbits and try to take what you can, and when I'm in the position to do the same thing I want to do that as well.
"It's just like, maybe all those times I wanted to give up or all those times I was questioning myself or this didn't get as much likes or some shit, you just think back and be like, 'What am I in it for?'" he continues. "I'm in it to contribute to music and be a voice for my community and do what I'm supposed to be doing, you know? I've taken a lot of things from those people and from the moments that I spent with them."
Now set to release new album 'Real Cultural Shit' later this year, he's ready to share his music with a wider audience, as well as providing any new listeners with "a proper introduction to Compton house". "That's just the way I can express myself at the moment," he shares of the description. "We know what traditional house music is, but I do a version of house that's not so traditional. I named it Compton house, which is basically just West Coast me over the type of music that I made. It's just me, you know?"
Sharing the record's funky first taste 'Just Can't Get Enough' in July, Tres describes his debut as like a "trip down memory lane". "It's a story of progression, mixed with survivor's guilt-slash-[being] like, 'But I got to do this'," he continues. "There's personal sacrifice, and all those things you feel when you want to achieve something beyond where you grew up. Are you going to do something beyond the limitations that you were given?
"And also when that happens, how to deal with it and what feelings it brings up, because people want success or want to get to the other side, but on the other side it's not always just rosy. It's a lot of other things," he nods. "It's new problems, it's new things. It's putting those feelings into a record, but being able to dance through them and feel good."

Read More