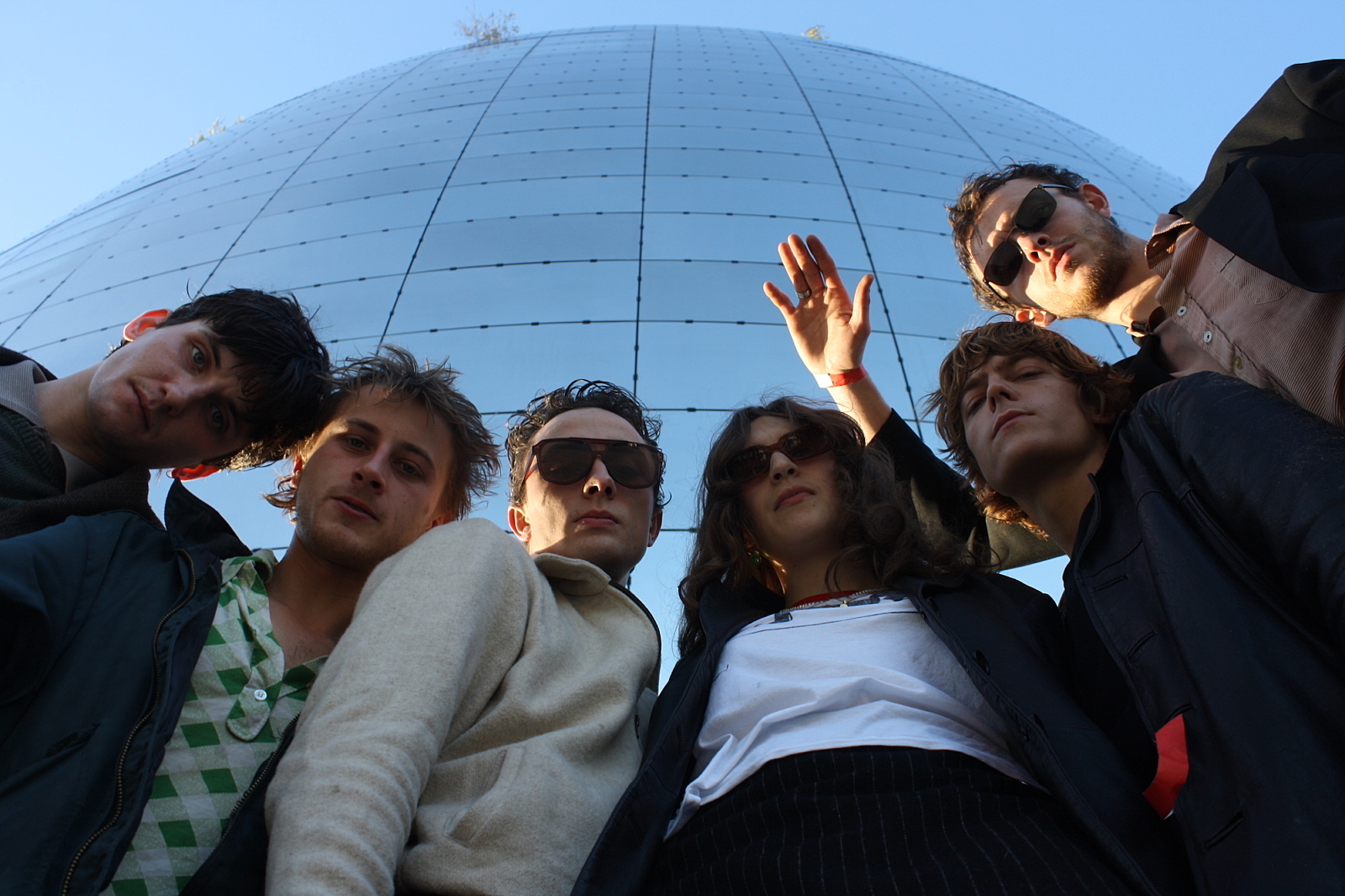 Photo: Joe Mulville
Neu Deadletter: "I don't like the idea of painting a fairytale landscape. The reality is that shit is hard sometimes"
Injecting a healthy dose of danceability to their gritty post-punk grooves, DEADLETTER are already branching out into unexpected realms.
Straight after this interview, DEADLETTER will embark on a 12-hour overnight drive to Leipzig. The reason? With a week's notice, emo-rock heavyweights Placebo have invited them to support on 11 dates of their European tour. For a band that had just concluded their first major run of intimate UK headline shows - crowned by a sold-out 100 Club in London - the prospect of bringing their caustic post-punk grooves to 10,000-capacity arenas is quite the step up.
"This is bizarre, this tour, because it's such an overwhelming difference to what we were doing even a month ago," vocalist Zac Lawrence confesses, with a hint of disbelief. "Now to be playing to these numbers of crowds… I don't think overwhelming is the right word. What's further than overwhelming? Hyperwhelming! A plethora of whelm!"
Not that DEADLETTER are a band wholly unused to strange and spontaneous events. Just as surreal was a call to perform at the Celine Menswear Season Launch during Paris Fashion Week this summer. Billed alongside New Yorkers Gustaf and Cumgirl8 at Hedi Slimane's private afterparty, it's odd to imagine the quintet bawling "Life's a binge!" to a gaggle of models supping from branded mini champagne bottles. Odder still is the notion that Tame Impala's Kevin Parker ranked among the attendees, snapping the group on his Instagram.
All this glamourous circumstance is a far cry from the small North Yorkshire towns where Zac, Alfie Husband (drums) and George Ullyott (bass) first met as schoolkids. The trio busked the streets of York, Whitby and Scarborough wielding acoustic guitars, mandolins, and cajons, while their first formal gigs came from kerbside invitations. "We got asked on the street to play wedding gigs," recalls Alfie. "We ended up playing some 16-year-old girl's birthday party, in some weird boules club." "We were younger than the person whose birthday it was," adds Zac with a chuckle.
As their adolescence continued, DEADLETTER became electrified. While Zac educated himself with YouTube videos taken at the Brixton Windmill, Alfie was making life-changing pilgrimages south. "It all changed when we were 16," he confirms. "My brother had taken me to London to see Dead Pretties and I remember that blew my mind."
"If you make your post-punk danceable, you might actually bridge the gap with people who only listen to dance music."
— Alfie Husband
From the very day of the Brexit vote in 2016, Zac's lyricism and the band's music became politicised, too. "I was 17 at the time, and I was really frustrated with the fact that I wasn't able to vote on something that was going to have such an impact on my future," the vocalist explains. "Politics is intriguing anyway, especially the state of politics when we were that age. You had Trump coming into power, you had Brexit, another hopeless Conservative government. It was boiling over, and it still is."
Relocating to South London, and completing the line-up with guitarists Will King and James Bates, plus Poppy Richler on saxophone, it's this festering anger and brooding sense of disenfranchisement that supercharges debut EP 'Heat!'. Off the back of a steady stream of single releases over the past two years, the five-track set provides the most definitive introduction yet to their doom-stricken post-punk barbs. Pumping rhythms and brutish Gang Of Four-style guitars spark and collide beneath Zac's sing-speak soothsaying. Indeed, the vocalist's abstract profiles of grim modern Britain are striking. Listen to the language on opening track 'Weights' and you'll hear 'dead', 'hell', 'disease', 'decay', 'plague' and 'pestilence' all before the first chorus. Why so serious?
"That's a question I ask a lot: am I a pessimist?" ponders Zac. "I wouldn't just like to accept the fact that I am. Everyone has aspects of pessimism and optimism within them. I guess I don't like the idea of painting a fairytale landscape; I think the reality is that shit is hard sometimes.
"I try to take from reality," he continues. "A lot of what I do in terms of writing lyrics is not just projecting myself into some far off mystical place, but just looking around me. It's good for people to be exposed to the darker side of life sometimes."
While the idea of a socially-aware British post-punk band isn't necessarily anything new, there's another altogether more joyful quest at hand here too. Taking their cues from the likes of Talking Heads and Happy Mondays, DEADLETTER made a conscious decision after the stasis of lockdown to make their music danceable. "We live in a world where going to a club is more popular among the general public on a Friday night than it is to go to a gig," notes Alfie. "If you make your post-punk danceable, you might actually bridge the gap with people who only listen to dance music." Accordingly, healthy doses of disco and funk douse the grooves of 'Heat!' lead single 'Binge', which swaggers like an offcut from Talking Heads' 'Fear of Music'. Elsewhere, 'Madge's Declaration' and 'My Kingdom' frolic with the freedom of early '90s baggy.
It's this canny infusion of boogie into such reality-checking grit that garners such impressive results. Little surprise then that DEADLETTER's crowds are growing and that the offers are flying in - even if from the most unexpected of places

'Heat!' is out now via SO Recordings.
DEADLETTER play Hackney's Paper Dress Vintage on Thursday 24th November as part of a special show with SON Estrella Galicia.

Read More