Class of 2023: Dora Jar
Pop's spellbinding new star, already bringing her surreal magic to some of music's biggest stages.
Picture the scene. You've bagged a spot at the first-ever London show from one of music's hottest new tickets. You turn around and see arguably the biggest pop star in the world - namely Billie Eilish - in the crowd behind you. The lights dim and the show starts, however instead of the singer you're expecting, a body bag is brought onto stage. Then it unzips and, as soil pours out, in the midst of it all is the mastermind behind the madness: Dora Jar.
It sounds like a surreal fever dream, but this sort of scene is all in another day's work for 24-year-old, New York-born alt-pop artist Dora Jarkowski. Calling us from her tour van as she speeds past tree-lined highways en route to Boston from her home city, Dora is currently injecting that same unpredictable magic into her nightly rituals as she embarks on her debut US headline tour, delighting the ever-growing number of fans (whose stan names range from Jarheads to The Crumpets) packing in to see her each night.
"There's this group of four people who came to the first three shows and they all coordinated what they were going to wear," she smiles. "The first night, they were dressed up as full-blown wizards; the next show they were tigers; the next show they were bumblebees. That, in itself, has been very inspiring. We're just expressing ourselves, and being silly and freeing ourselves through that."
It's this sense of freedom and fun that's at the core of Dora's music. Releasing debut single 'Did I Get It Wrong' in October 2020, the brooding and pulsating number marked not just an intriguing introduction, but an indication that the singer was wanting to do things a little differently. Her music since has found her playing characters and drawing inspiration from unexpected sources, like the Hawaii-shaped scars that informed last year's single 'Scab Song', or the mermaids in her irresistible track 'Lagoon' ("I'd like to be suddenly discovered by you / When I'm washed up on the shore / And you're travelling through").
"Walking inspires me more than anything," she notes. "That's how I clear my head and connect back into the stream of consciousness where I think my best ideas come from. And Disney films! And old musicals! There's a lot of magical, hidden archetypes. I've been talking about Pinocchio a lot because we watched it in the van the other day, and a lot of random lyrics come to me just from how present old Disney is in my subconscious."
"My seventh show in my life was in an arena! That's like, straight into the deep end!"
It's no shock that Dora's music has found itself described as surreal - a description she agrees is the most apt. "I don't see my music as like a diary entry, I see it more as, 'How can I expand my imagination and consciousness and stay excited about new ideas?'" she explains. "I think I just genuinely have no idea what's going on, and I don't think many people do. I don't like stating opinions a lot, I find that it feels wrong to say anything in a very convinced way. That way, I can change my mind a lot and not have to be one thing. I think that's why all of the songs sound so different, and there's these different personas that come through, and conflicting desires."
Evident on her shapeshifting EPs - 2021's 'Digital Meadow' and this year's 'comfortably in pain' - her unique and intriguing approach to pop music has seen her gain fans in the likes of Remi Wolf, Conan Gray and Billie, who invited Dora to open her Happier Than Ever tour earlier this year. "I love these artists as artists first, and they love my music, which is crazy, and then I get to know them as people and I love them as people after the art," she beams. "It makes the world smaller in a really sweet way."
Dora continues: "My seventh show in my life was in an arena! That's like, straight into the deep end! But just seeing the fans, that's a huge inspiration. Seeing how people connect with the music is mind-blowing and that's really what it's all about: expression. We get to express ourselves together in the same context and share those moments."
As well as building the fan rapport, Dora's been soaking up the lessons she can learn from watching some of music's biggest stars in their natural habitats, too. "I get to be in the presence of these people who are so amazing at what they do, and they've given me the opportunity to learn in these scenarios," she enthuses. "They've given me this amazing opportunity and I get to grow within it."
And, with a series of bucket list experiences already ticked off, the whirlwind last two years have cemented the fact that making music is clearly what Dora is meant to be doing. "In the hardest time, like two or three years ago, when nothing was making any sense and nobody had heard my music before and I was just kind of like, 'When is this gonna work?', the driving force was probably just that I knew I had something in me that needed to come out," she explains. "It's like this mysterious calling."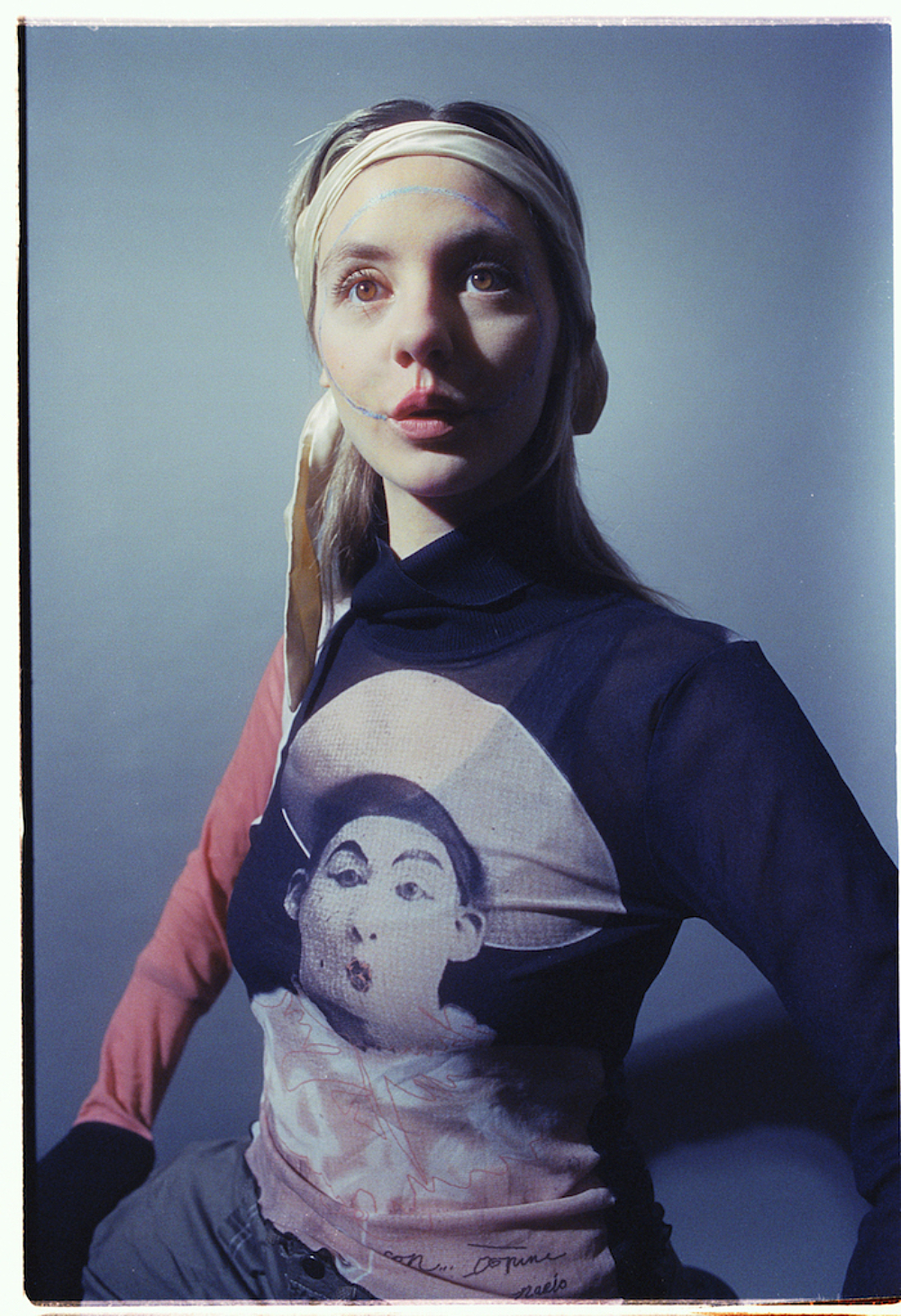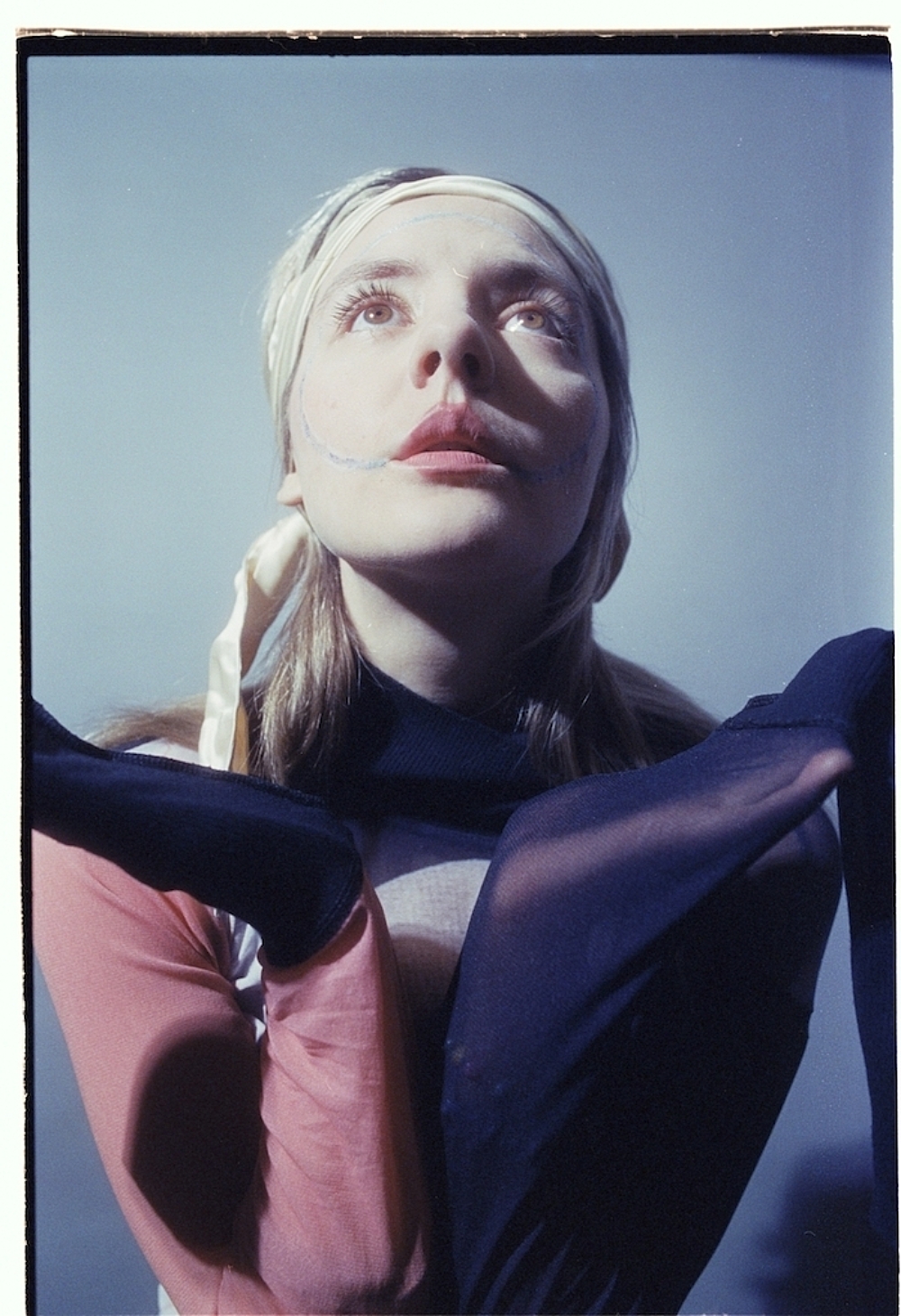 "I want to keep knowing who I am as an artist in a deeper way."
Dora is now gearing up to welcome even more people into her world as she sets out to create an eagerly-awaited debut album - although, admittedly, she knows "nothing" about what that's going to be like yet. But first comes a post-tour plan to head over to mainland Europe, with a personal pilgrimage of sorts to Poland in her sights. "That's where my DNA is from and there's always a deep connection to spirit and ancestors when I'm there, which is a very strong through-channel to creativity," she assures.
It's a theory that's already been proven to be true. She penned this year's glitchy single 'Bump' there while drinking "a lot of tea," before marrying the track with a visual idea she got from a dream several years ago (teapot feet, of course) for its music video, which has been watched over 170,000 times in two months. "At any point in the day, I'll close my eyes and I'll just see things behind my eyelids," she smiles of her off-kilter sources of inspiration. "A lot of the time it's just really weird combinations of things!"
Right now, Dora says she has been pouring over YouTube videos of trapeze and Cirque Du Soleil performers, becoming "obsessed" with the latter's visuals. "It's like a Dali painting come to life! It's so creepy and beautiful, so I've been thinking a lot about that," she says, continuing: "I did [trapeze] a lot when I was in middle school, but I never really got that far and I had a lot of back issues so I stopped, but I'd like to swing on one again!" With that comes another subconscious-fed idea that we'll no doubt end up seeing in a Dora Jar video or on stage soon enough. "I also used to have this recurring dream where I'd escape my own wedding with a trapeze," she says with a laugh.
With her unique ideas ever-evolving, Dora has already established herself as an artist intent on keeping her fans guessing and marvelling at each new visual and plan. Heading into 2023, she's ready to fully kick open the gateway to who Dora Jar truly is. "I just want to keep playing shows with new music that feels true to me and I want to keep knowing who I am as an artist in a deeper way," she says. "This industry is so fucked up and it's really easy to forget who you are. I'm just gonna disappear for a bit and come back with my truth again."

Read More