Neu ESTRONS: "when my life's going alright, the songs are rubbish!"
When crazy things happen to ESTRONS, they write a song about it. Few hits are about ending up in a police cell, mind you.
ESTRONS don't write music about pleasant strolls in the park. That much is obvious from their relentless, in-your-face, punk-infused charge. Still, it's unlikely many new bands have as many stories as this Cardiff lot.
Tali Källström fronts the group alongside fellow founding member and guitarist Rhodri Daniel. Together, they've had their fair share of hairy experiences. Latest track 'Drop' - a jolt to the system if ever there was one - was penned when Tali ended up in a police cell. "I did!" she insists. "I got arrested. And I was bored. So I just started reciting these lyrics. No wonder I ended up getting charged, they must have thought I was mental. I was fine in the end," she adds.
When nightmare strikes, out steps a song. "There've been times when my life's going alright and the songs are rubbish!" Tali claims. Rhodri doesn't get inspiration from the traditional ideas pot, either. Breakthrough single 'Make a Man' came about when he was standing between two rooms in a Berlin nightclub, different music blasting from both sides. "Have you ever been in the shower when you can't quite hear a song, but you make up the song in your head? That's how I compose," he says, citing phone voice memos as his lifesaver. "I was in the middle of having tea with my grandmother. I told her I had to go outside, in the garden to record. Embarrassing. I hope Apple doesn't own the copyright to these memos," he ponders.
"It's great when you're flicking through music in a car and then a voice memo starts playing," Tali quips, sarcastically. "Pretty embarrassing. But I've recorded on the bus before. And you have to! If you lose it, it's gone."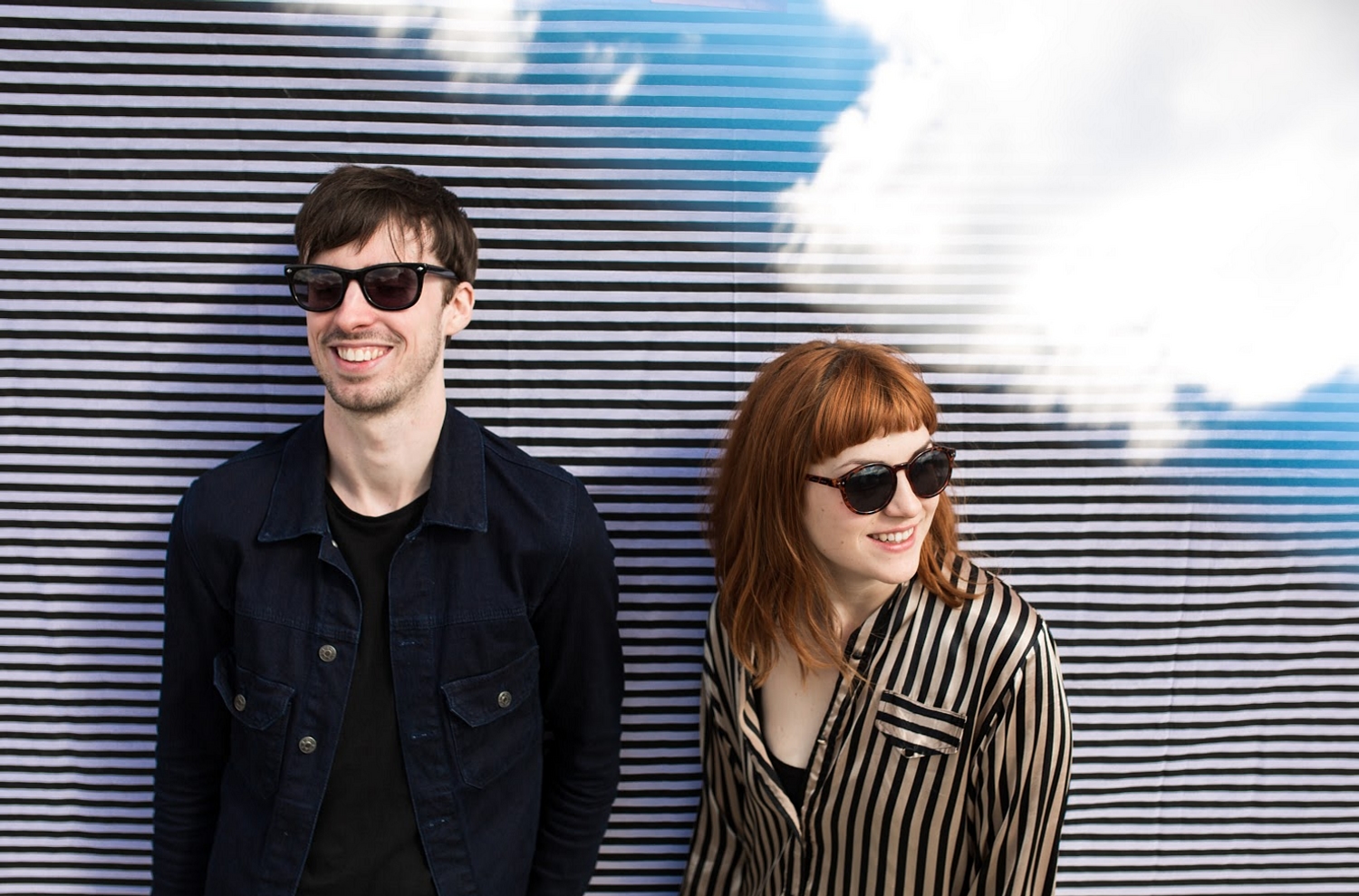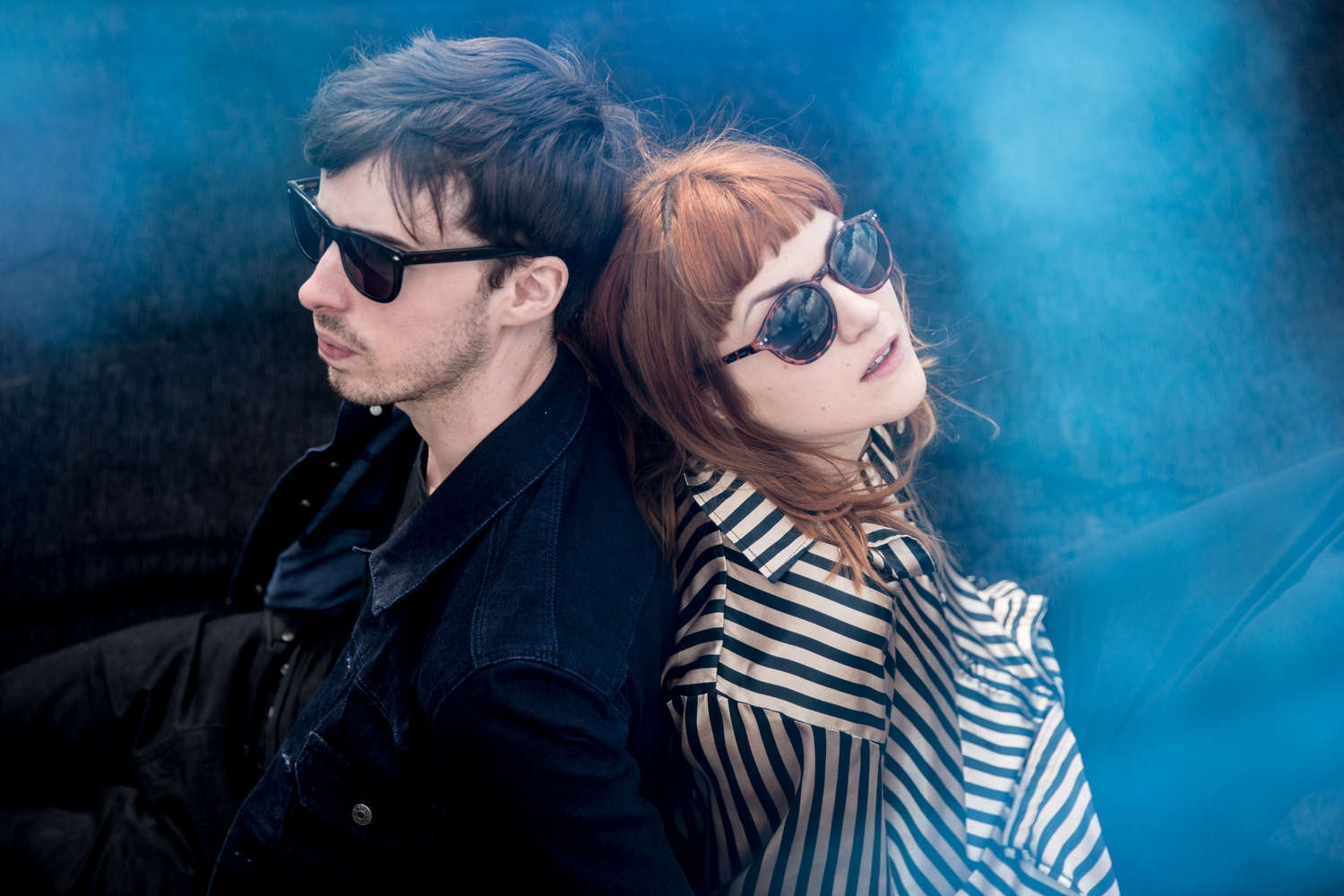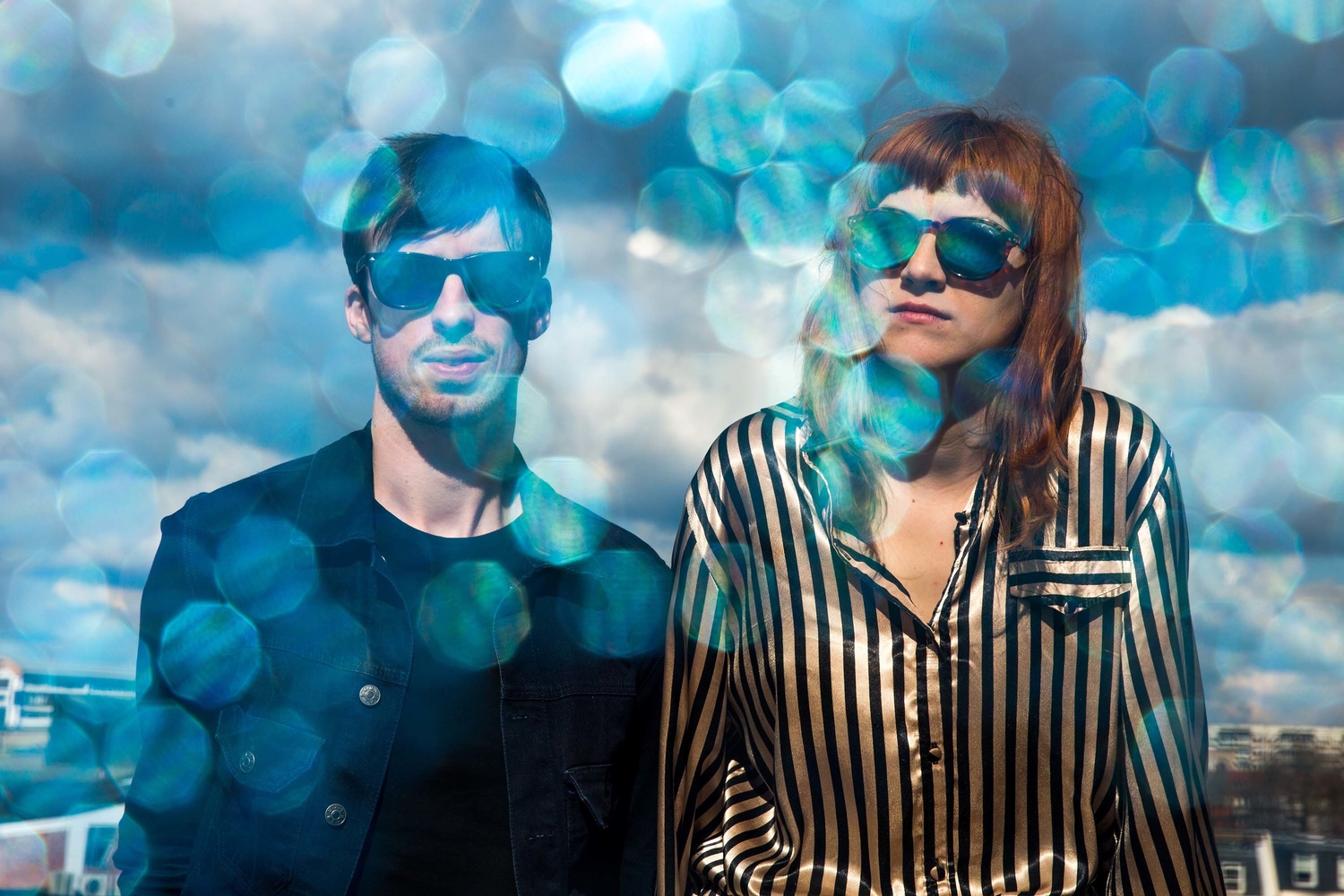 "I was like, 'I wanna be Rick Ross! I wanna sit on a man's face like he's an object!'"
— Tali Källström
Based on the songs out already, ESTRONS tend to flick a switch and go for the jugular, whenever new inspiration arrives. Turns out that's not quite the case. Voice memos kick off the process, but Tali writes when she's "half-drunk" and after "playing music for five, six hours".
'Make a Man' has the objective of "turning the objectification of women on its head," Tali states. A video from last year finds her sitting on top of two blokes - faces obscured by lampshades, of all things - and biting their biceps. "I was like, 'I wanna be Rick Ross! I wanna sit on a man's face like he's an object'. It's not fair. I wanna have fun. And that's the whole point."
Some bands arrive with decent songs but not a great deal of substance beyond that. ESTRONS? Well, they could tell bizarre anecdotes for years, and every single lyric pierces through a fog of ambiguity. There's meaning behind every move. "A guy at our American shows said 'I feel like I'm being punched in the face by music!'" remembers Tali. That guy was spot on. ESTRONS are the most exciting band to emerge in yonks. So long as they don't get stuck in police cells, their future is golden.
Photos: Emma Swann / DIY
ESTRONS will play Latitude (14th-17th July), where DIY is an official media partner. Tickets are on sale now. Visit diymag.com/presents for more information.
ESTRONS are heading out with The Bay Rays on a DIY Presents Autumn Tour - head here for full details.
Taken from DIY's May 2016 issue, out now. Subscribe to DIY below.
Read More
Featuring James Blake, Romy, Marika Hackman, yeule and more.