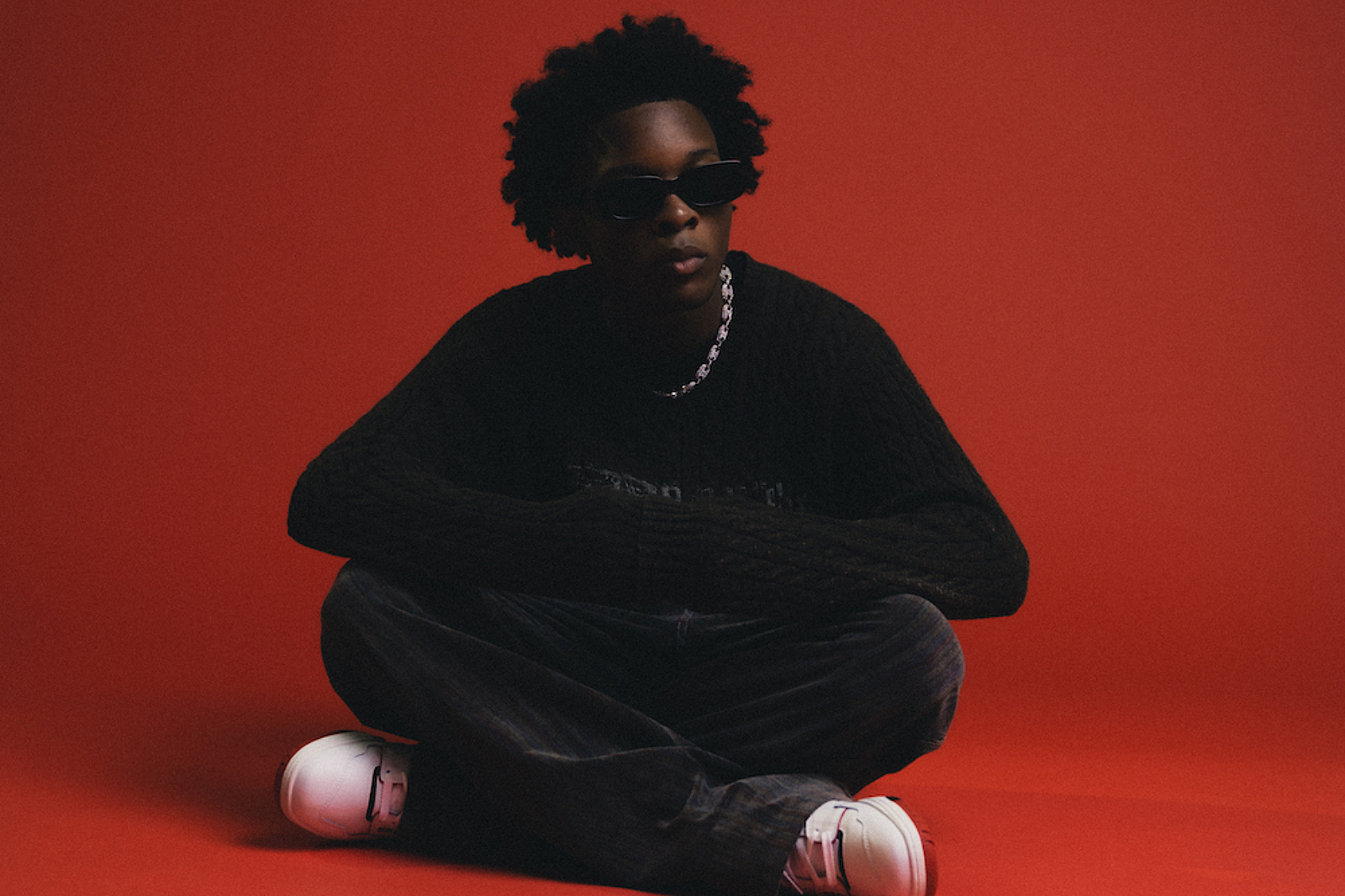 Photo: Hope Obadan
We catch up with the alternative hit maker.
Hello and welcome to DIY's introducing feature, Get To Know… getting you a little bit closer to the buzziest new acts that have been catching our eye as of late, and working out what makes them tick.
Recently we've met Glasgow-based newbies Humour, London-based musician Ellie Bleach, Bristol artist Bingo Fury, CVC, rising musician and producer pinkpirate, and now we're introducing you to Houston-born alternative artist d4vd.

First appearing last year, d4vd crafts emotive indie-leaning gems, breaking through to the mainstream with September single 'Romantic Homicide' which went viral on TikTok and hit the Billboard Hot 100 chart.
We sent him over some questions to get to know him a lil' bit more.
What's your earliest musical memory?
My earliest musical memory is playing the drums when I was five.
Who were some artists that inspired you when you were just starting out (and why)?
Billie Eilish and XXXTentacion. Billie on the visuals because her videos were just unlike anything I've ever seen before. X because of how formless he was with his music and sound.
You're from Houston, Texas! What do you think of the music scenes there at the moment?
To be honest, I have no idea what's going on in my city musically! I live under a rock when it comes to local artists, but definitely want to discover more.
Are there any other artists breaking through at the same time that you take inspiration from?
Not at the moment, no, but I'm sure someone will cross my ears soon!
Who would be your dream collaborator?
Laufey, Matilda Mann, and Clairo, without a doubt.
Musically or otherwise, what are you most looking forward to this year?
Christmas, lol.
If people could take away one thing from your music, what would it be?
Whatever their heart decides to take away. I leave it all up for interpretation and I love seeing my songs take on new meanings for different people.

Get your copy of the latest issue
Read More