The Big Thief-approved multi-hyphenate on the unique intimacy of touring.
Hello and welcome to DIY's introducing feature, Get To Know… which aims to get you a little bit closer to the buzziest acts that have been catching our eye as of late, and working out what makes them tick.
Ahead of their turn playing this month's Pitchfork Festivals in London and Paris, we journey (metaphorically) across the pond to speak to producer and songwriter Lutalo, who this summer released their 7-track EP 'AGAIN'. Infusing indie rock with lo-fi folk sensibilities, their considered exploration of knotty themes (substance abuse, social disharmony, and the United States' structural inequality all crop up) has already won them noteworthy backing; they can count Katy Kirby, Claud, and Adrianne Lenker as either previous or upcoming tour mates. We caught up with Lutalo to find out more about their inspirations and lessons learnt on the road.

Describe your music to us in the form of a Tinder bio.
Swipe left, nothing to see here.

You were raised in Minnesota but are now based in Vermont; what influence have these places had on you and your music and your new EP?
It's just another place to live in this country. The trees there have a different taste in music than back in Minnesota, so I just try to make something they're into.

You've been on tour with the likes of Big Thief amongst others - what were those experiences like, and what did you learn from them?

Touring with anyone is a great opportunity to share my thoughts and creations. I think a lot has to be considered to make them happen. The cost and energy it takes to make it out on the road is a lot on your own. I've been very lucky to have a series of friends that were willing to let me ride along in their vans and buses. Without that, things definitely would be a lot more difficult. I've been able to connect a lot deeper with the acts I've traveled with because of that so I'm very grateful for that as well.
Your recent single 'PLPH' uses motifs of home and security to critique the US status quo. How do social and political topics figure in your music more widely?

In the same way that these topics affect my everyday life and the people around me. It's not a matter of finding ways to fit it into my work. I'm just talking about things that I'm noticing or feeling. We are all witnessing and experiencing issues every day. Art is just a way to express a personal perspective of those things. Whatever that may be.

You're playing Pitchfork Festivals London and Paris in November - what can audiences expect from your live show?
A three piece with my friends: bass, drums and me on guitar. Singing songs, having a good time. Probably French and British folks just vibing out.

Finally, we're coming round for dinner - what are you cooking?

How does wood fired Neapolitan style pizza sound?
'AGAIN' is out now via Winspear; catch Lutalo play Pitchfork Festival Paris on Saturday 11th November, and Pitchfork Festival London on Sunday 12th November.
Read More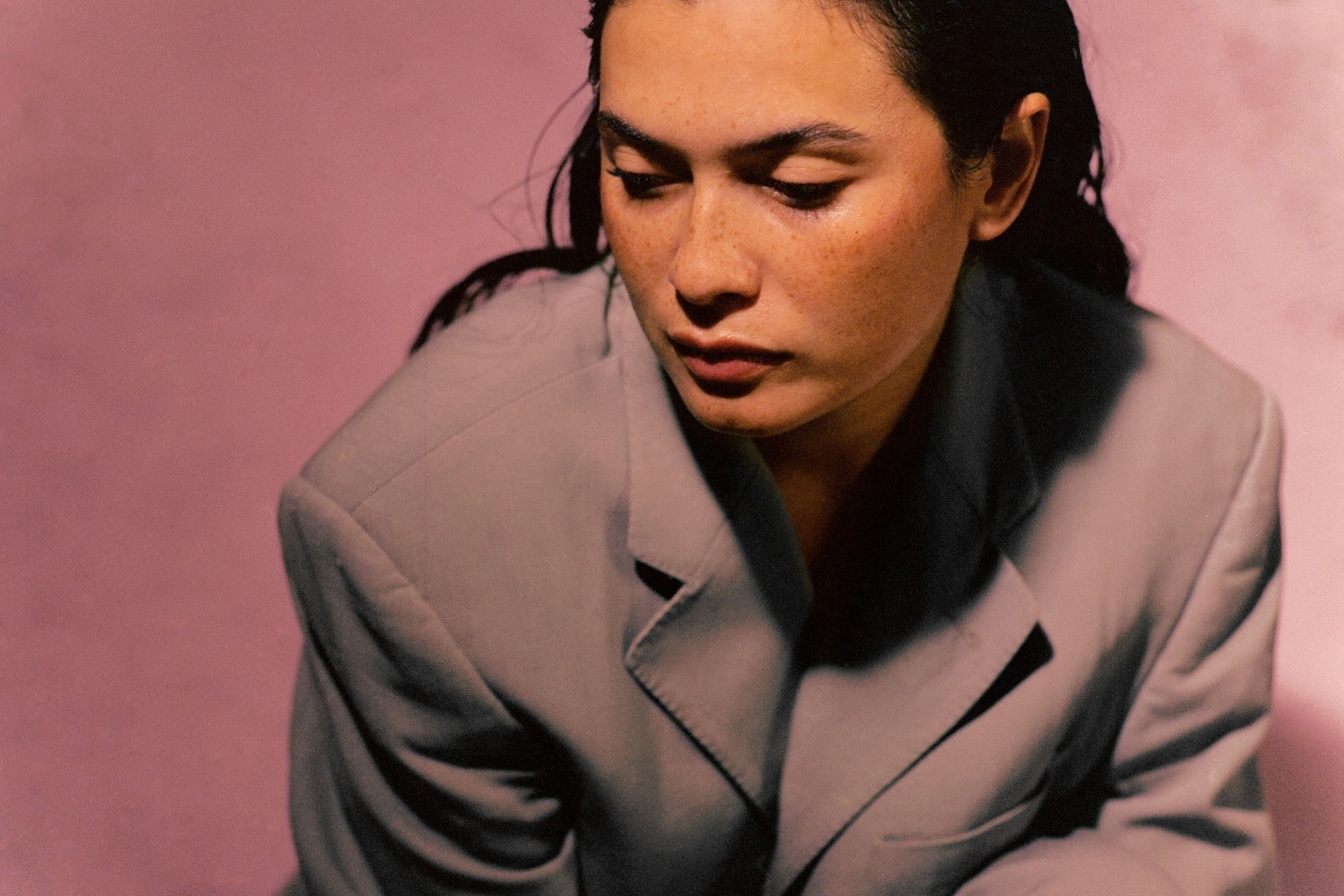 DIY's essential guide to the best new music.
4th August 2023, 6:03pm
Featuring King Gizzard & The Lizard Wizard, IDLES, Tkay Maidza, Sleater-Kinney and more.