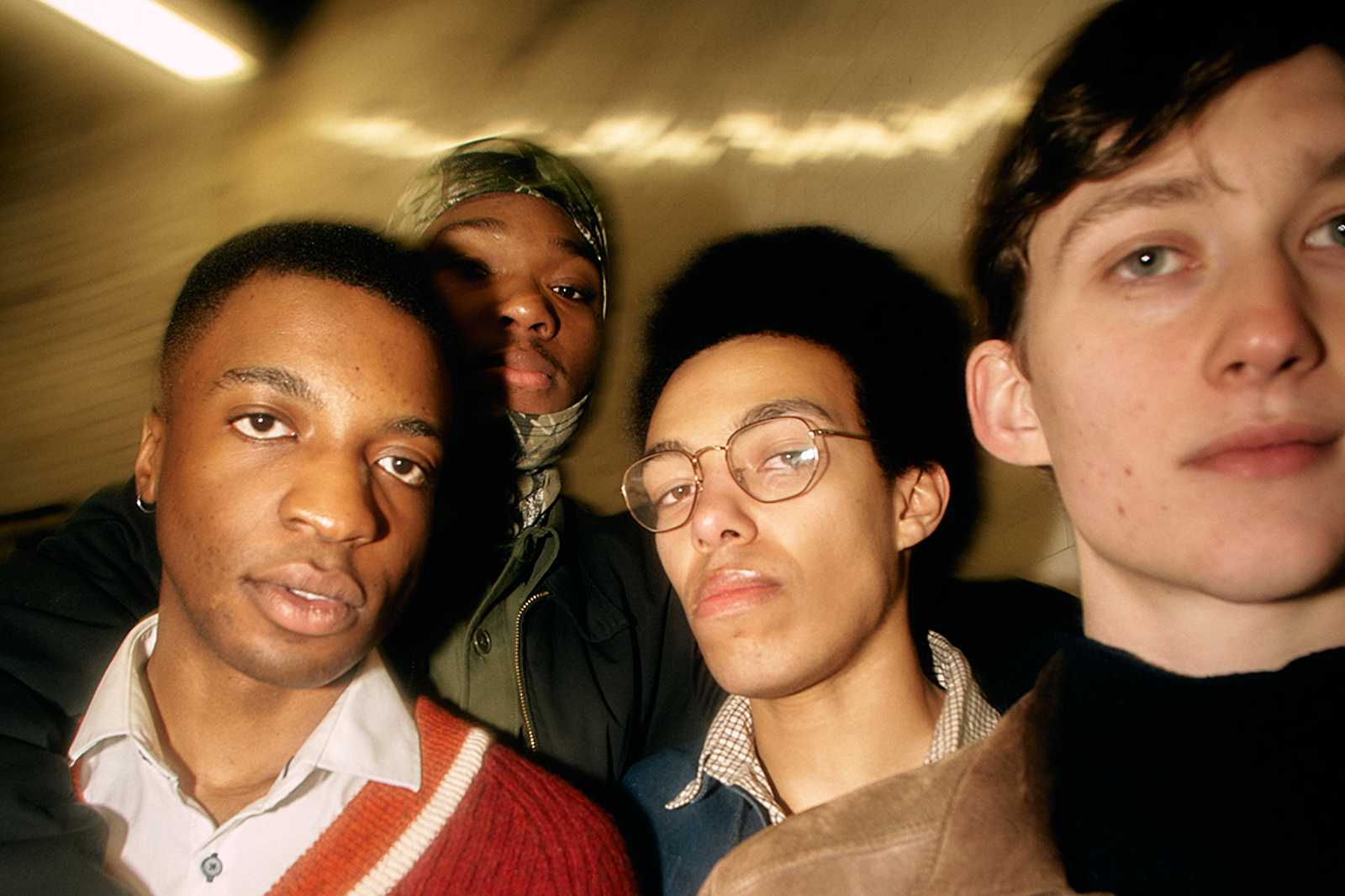 Photo: Jamie Mourn
Find out more about the London group ahead of their performance at DIY Alive Festival next month!
Hello and welcome to DIY's introducing feature, Get To Know… getting you a little bit closer to the buzziest new acts that have been catching our eye as of late, and working out what makes them tick.
Recently we've met fast-rising singer Chrissi, Liverpool duo King Hannah, London grungers Fräulein, alt-pop rising star Viji, and now we're introducing you to London quartet Malady.
Dropping their latest track 'Round The Bend' earlier this month, the group said of the new'un, "'Round The Bend' is about seeking solace in communal madness, acknowledging that life can be fruitful in spite and alongside it, as we're all in it together and whatnot."
The group are also set to play a slot at DIY Alive Festival which takes place from 23rd-24th April next month!
We sent them over a few qs to find out a lil' bit more about them.
Describe your music to us in the form of a Tinder bio.
Likes long walks through the city at night and up for trying new things.
What's your earliest musical memory?
Hearing Bill Withers 'Lovely Day' on the home stereo system and having a musical awakening during the last chorus.
Who were some artists that inspired you when you were just starting out (and why)?
King Krule is probably one of the main ones, the combo of the guitar work with the atmospheres and the disparate influences was a touchstone.
You're from London! What do you think of the music scene there at the moment?
It's healthy enough due to the artists actively trying to push things forward a bit.
Are there any other artists breaking through at the same time that you take inspiration from?
John Glacier would be one, PinkPantheress would be another - the directness of her tunes is defo something that has been taken on board.
Who would be your dream collaborator?
Would love some additional production from Sega Bodega or Vegyn, would also die happy after getting a Skepta verse. Think Blawan would be another really cool person to work with because of the textures and uniqueness he manages to draw from equipment. So, there's a few…
Musically or otherwise, what are you most looking forward to this year?
We've been busy working on things for a while so it feels like we're at a point where we'll be getting things like an EP and a headline show in the calendar, finally.
If people could take away one thing from your music, what would it be?
A sense of meaning in a fresh musical context.

Get your copy of the latest issue
Read More