Class of 2023: Hope Tala
She's already got Obama and Florence Welch fighting her corner; now the West London singer is aiming to cast her net out and ensnare the rest of the world.
Hope Tala is standing side of stage at the Hollywood Bowl, watching Florence Welch whirl and stride its width in front of 18,000 people. She's reflecting on her own role that day, opening for one of her favourite musicians at one of the world's most famous arenas. She's remembering that just a year ago, she had barely ever played a gig of her own. It is all a lot to take in.
"The scale and gravity of what she does, it was so inspiring for me," says Hope just a few weeks into the afterglow of those memories. "It was a real experience to see her do her thing. She's the best at what she does."
Florence may be at the top of her game, but there is a reason that she picked Hope to support her for those two shows. The 24-year-old West Londoner's early releases have presented her as an artist at the vanguard of contemporary R&B and pop; from the suave, elegant, '80s groove of 'Leave It On the Dancefloor' to the sultry, stately 'Stayed at the Party', she's a standout-from-the-crowd new voice that demands attention.
With the boost of that stadium experience still under her sails, Hope is now turning her attention to completing the debut album that she began recording in January 2021. "It's almost two years in the making," she says, "but when it's the right time for it to come together, it'll come together. The music is very nearly ready. Definitely, 2023 is the goal. It's just important that all my ducks are in a row first."
After a breakthrough trio of EPs released between 2018 and 2020, the singer was raring to take the immediate next step. She relocated semi-permanently to Los Angeles and made a connection with legendary producer Greg Kurstin (Adele, Sia, Beck). "There are a lot of amazing producers in LA that I've had the opportunity to work with," she smiles. "My team is here, and I love it out here. It really is a place that I love to be in and there is an amazing creative community here, of course. And there's great weather!"
Not unreasonably, Hope considers herself to be a genre-less artist, believing in the very 2020s notion that all things exist simultaneously at all times. Certainly, traces of bossa nova, alt rock and Latin jazz regularly pop up in her tracks, all seamlessly and expertly interwoven into a final product that is distinctively her own.
"I'm someone who doesn't like being put in boxes," she says. "I think most people would probably say that, but I'm a mixed-race person, I'm a queer person, I'm a gender-queer person. So, saying 'I'm just this one thing' is never how I've been since the day I was born."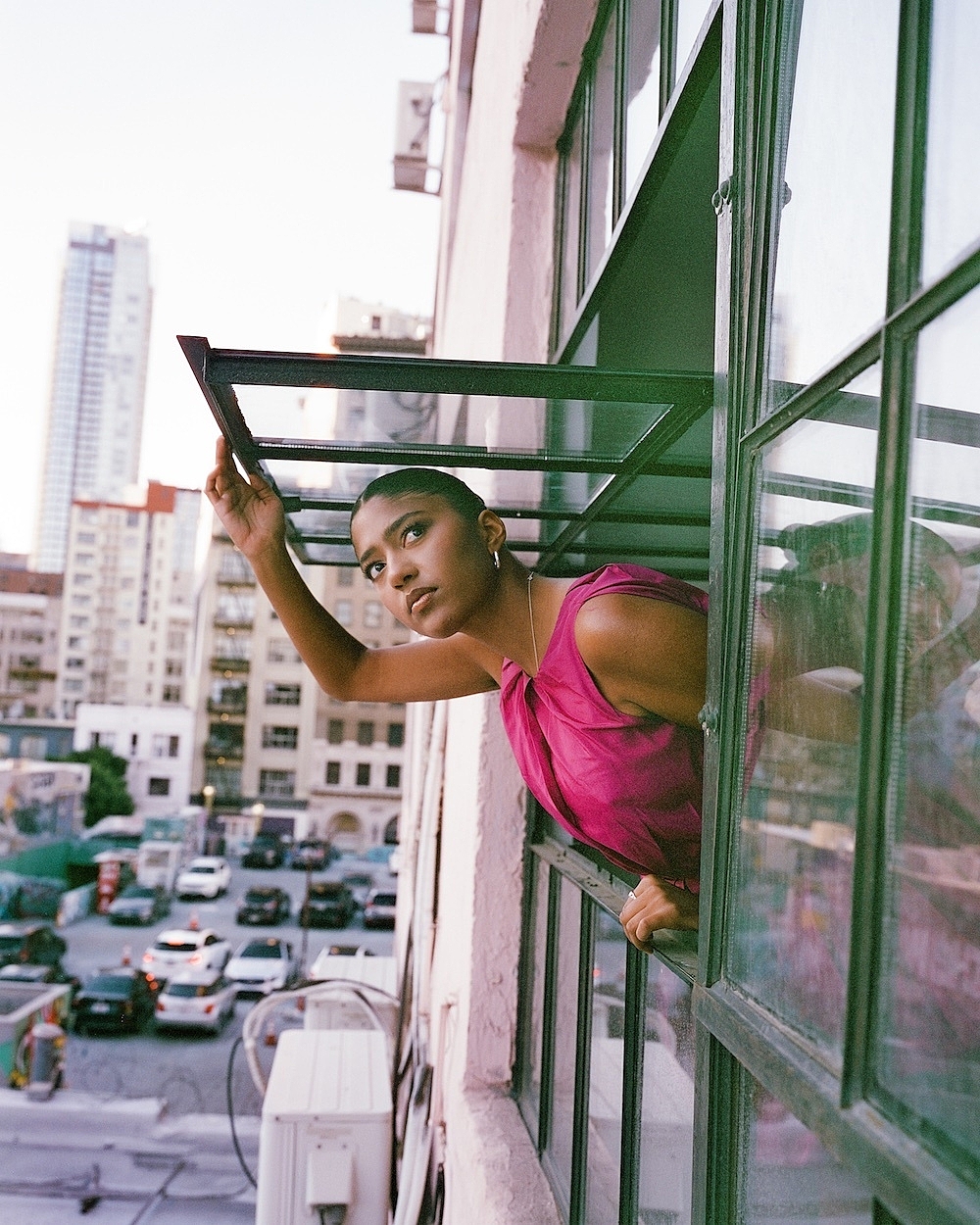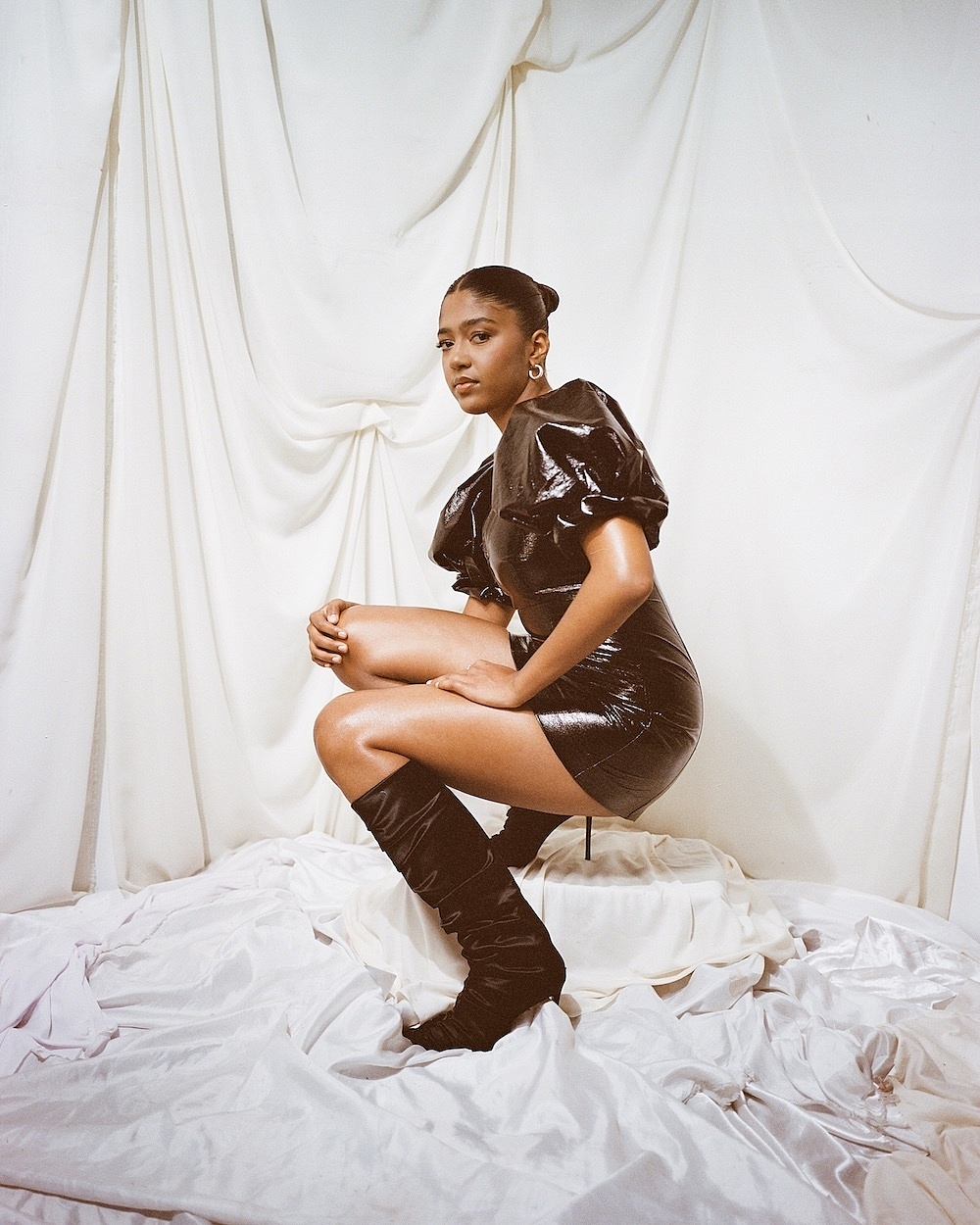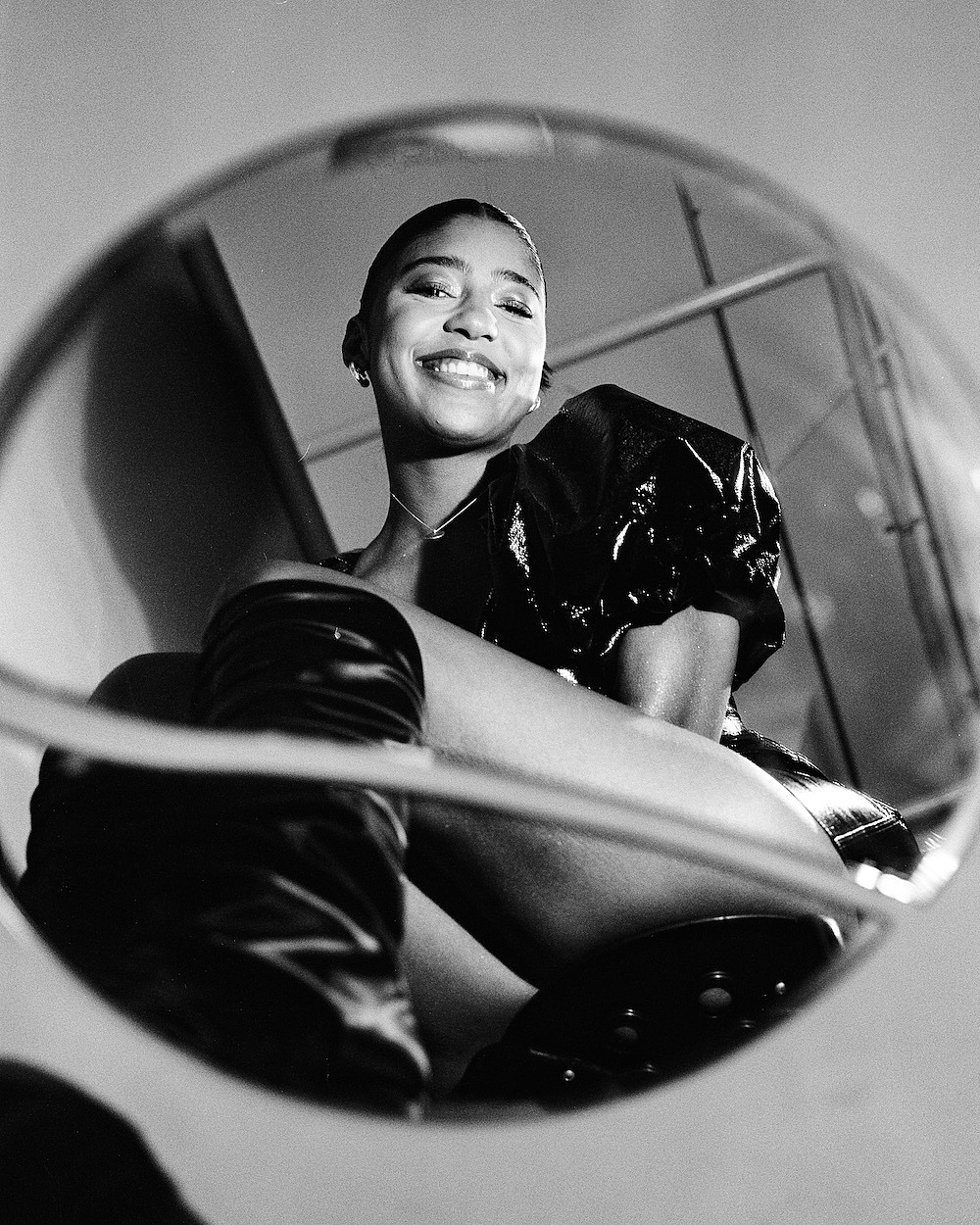 "So much is transient and forgettable now and I don't want to make something that's like that."
Hope's upbringing was one of rich musical immersion too, from her mum's love of the neo-soul of Erykah Badu and India Arie, to her dad's diverse tastes, ranging from Chic to Foo Fighters to Cheryl Cole. Her own obsessions went through major Michael Jackson, Stevie Wonder and Beyoncé phases, only to reach her current all-inclusive state. "We just live in such a global world, where we go on our streaming platform of choice and everything is at our fingertips. People no longer necessarily form their identity around one genre of music; it's such a mishmash now, which I love. My sonic influences are very varied."
It makes it difficult to predict exactly how her eventual album will sound - even Hope herself is not sure. "I think that people will be pleasantly surprised. I want to present a variety on the album. I want it to be cohesive, of course, but I want it to represent the extent of my influences and of my potential," she decides. "My biggest hope is that people listen to it as a project and can return to it in five or ten years' time. So much is transient and forgettable now and I don't want to make something that's like that."
One individual who would appear to be waiting in anticipation is Barack Obama, who included the singer's track 'All My Girls Like to Fight' on his 'Favourite Music of 2020' playlist. "I was literally watching the Strictly Come Dancing final with my mother, and I had my phone off because I wanted to avoid knowing who won because we were watching it slightly delayed and we're big Strictly fans," she laughs. "I turned my phone back on and someone had DM-ed me saying, 'You've made Obama's list'. Me and my parents and my brother were celebrating all night. My dad got very drunk, which is very uncharacteristic of him. It was literally the happiest moment of my whole family's life; we lived on the high of that for a very long time.
"I'll have to get that album out to give him more to choose from next time," she continues with a grin. "I just close my eyes and imagine him listening to my music while he's in his house in DC, making French toast or whatever he eats. It's such a wonderful thing."
One gets the sense that Hope Tala does not require too much in the way of confidence boosters, and nor should she. But with endorsements like that under her belt, who knows where the musician can go next. "It keeps life interesting," she says, reflecting on her future. "I'm very interested to see how 2023 will play out, knowing how unpredictable 2022 was for me. Hopefully, it brings lots of unexpected, fun adventures."

Read More