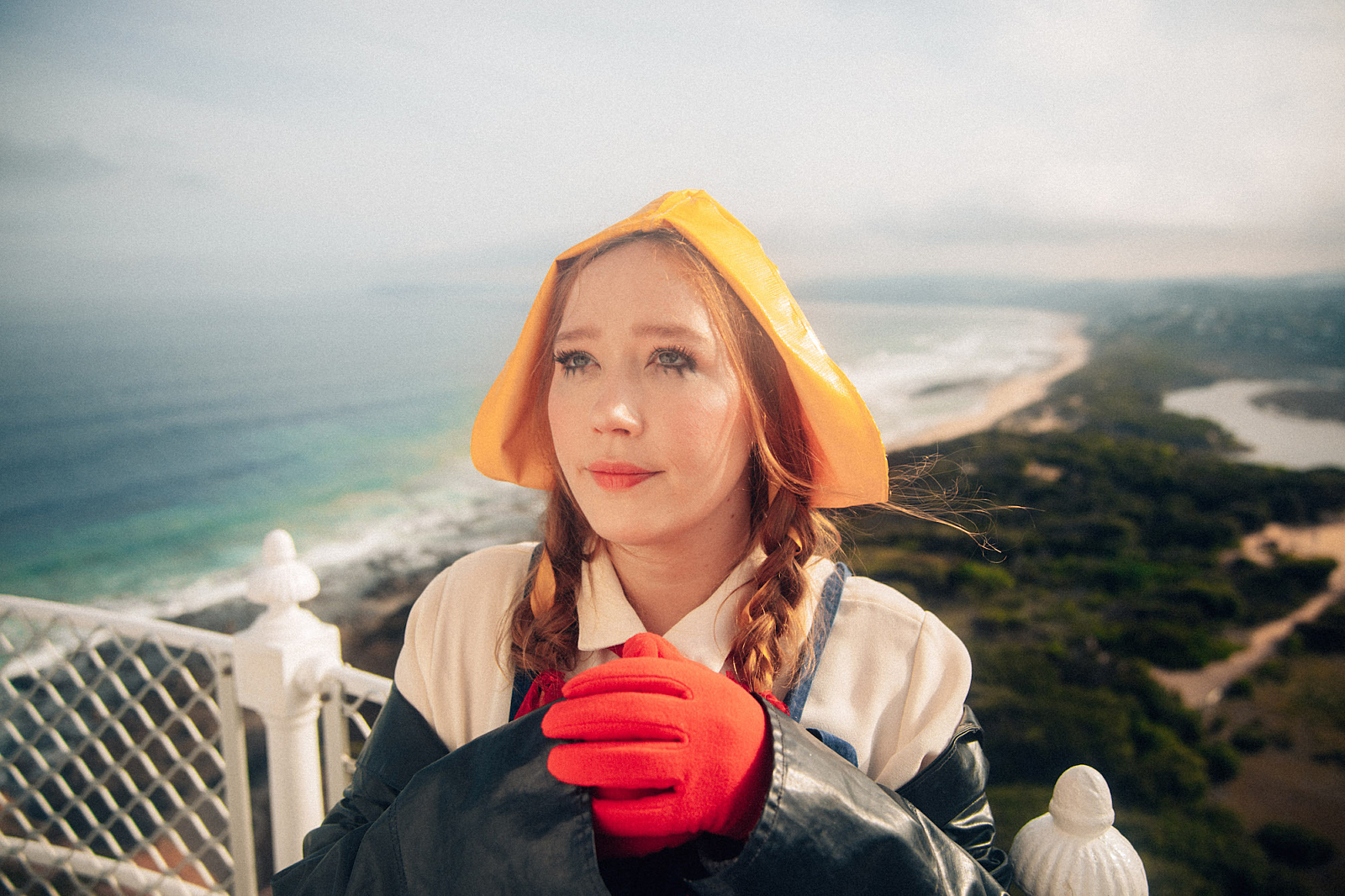 Photo: Nick Mckk
Julia Jacklin: The Pleasure Principle
Strong and vulnerable, sad and celebratory, on third album 'PRE PLEASURE' Julia Jacklin is embracing the contradictions of her music and pushing them into new territories.
"I don't want to disappoint anyone [but] I don't think it's super deep," says Julia Jacklin, laughing over video call from Melbourne. The Australian singer-songwriter is explaining the meaning - or lack thereof - of her recent single, the krautrock gem 'I Was Neon'. Besides the obvious expansion in sound from her indie folk beginnings, 'I Was Neon' contains a typically cutting lyric: "Am I gonna lose myself again / I quite like the person that I am."
"It actually started from somewhere completely different: thinking about losing myself in a relationship," she says. "Then it changed into a meditation on thinking about times in my life when I felt very vibrant and alive, and wondering if they're in the past." So it actually is quite deep? Julia pauses. "Hmm, no one's asked me about this song yet…"
It's characteristic of Julia to present such contradictions; her music, too, is full of tension and irresolution. On 'Head Alone' from her second album, 2019's 'Crushing', she sings of wanting to make her partner "feel good… all of the time". It's suggestive of a power imbalance, of sexual submission. But she also asserts agency over her body ("I don't want to be touched all the time / I raised my body up to be mine"), determining at the end: "So I'll say it 'til he understands / You can love somebody without using your hands."
'Crushing', the intense follow-up to 2016 debut 'Don't Let The Kids Win', set her up as the Aussie introspective counterpart to Phoebe Bridgers and, vocally-speaking, Angel Olsen. The album proposed plenty of questions but not many answers. Julia ruminates on that point. "My artistic process is a mystery to me. I have an incredibly loud mind that never shuts off," she theorises. "It's a pretty exhausting way to live, but that's probably reflected in how the lyrics come out."
And things have been exhausting. After touring 'Crushing' for two years, and with a pandemic unfurling, Jacklin found herself "recovering" from the tour cycle with her mother in her native Sydney, where she was decidedly "anti-music" for 2020. It was a period of "just being a listener" and "staying away from the bubble of the indie rock world". She revisited big, "cheesy" pop records by Céline Dion and mainlined Robyn after a cathartic experience watching the Swedish star play 2019's Austin City Limits. "My genre is quite intense in terms of the content of the songs. I just wanted to listen to fewer words: things that were a bit more broad and positive."
Making 'PRE PLEASURE' in 2021 was an exercise in Julia distancing herself a little from the heart-wrenching songwriter label. Although tough topics are documented – from fractured parental relationships ('Less Of A Stranger') to damaging sexual experiences ('Ignore Tenderness') – there's also romance ('Too In Love To Die'). On the lovestruck 'Be Careful With Yourself' she whips out black comedy: "Let's keep all our doctors appointments." Sonically, 'PRE PLEASURE' contains some of the songwriter's most upbeat tunes.
"I went into this record with a clear idea [of having] a lot of the songs produced in a way that felt uplifting and joyful, even if the lyrics weren't," she says. She recorded the album in Montreal with co-producer Marcus Paquin and other musicians to craft her richest sounding work yet, which at points embodies the drama of Mitski (see: 'Love, Try Not To Let Go'), while also ensuring that her intimately-spun folk foundations remain rooted.
"[We] constantly came back to that in the studio," Julia says of ensuring the songs had a lighter tone. "In the past, I maybe put too much heaviness on songs." Watching Robyn live inspired much of this new approach. "I've never felt so much joy and deep connection to the world. I realised how profound [it is that] music that's engineered to make you feel good actually works so much."
"I have an incredibly loud mind that never shuts off. It's a pretty exhausting way to live, but that's probably reflected in how the lyrics come out."
Despite its sonic shift towards the positive, however, 'PRE PLEASURE' lyrically continues to grapple with an array of difficult subjects. "When I look into the mirror / I see my father when I close my eyes," she sings on 'Less Of A Stranger', instead exposing the fault lines in her relationship with the mother who birthed her. Such red-raw lyrics support a perception of her as an open, vulnerable songwriter, even if not all of her songs are autobiographical. Does she feel a pressure to maintain that impression?
"I don't, but I think that people think that I do and that makes me worried," she says, laughing again. "I worry that, because I'm pigeonholed in that place, people think that I write this kind of music because I want to stay relevant – because it feels fashionable."
She continues: "I honestly don't really know what vulnerability is because I feel like, to be truly vulnerable, I wouldn't put it on a record. There are definitely things that I keep to myself. This is the stuff I've actively decided I'm OK with putting out. Sometimes with the vulnerability thing it feels like it's implied that I'm not in control of my own work, like I accidentally put this stuff on the album.
"I feel like other people determine whether or not they think I'm being vulnerable. I'm not sure if I could ever say that myself. Maybe I'm dead inside or something 'cause I don't necessarily feel that vulnerable?" She takes a breath and reconsiders. "No, I mean, I do, but it really depends on the day. Some days I don't give a shit and then other days I'm like, 'Oh, why did I put that on there?'"
Julia has a wry sense of humour and a tendency to lean into self-deprecation. "The stuff I write about is not revolutionary," she says. "Sometimes I feel like I'm being praised for being vulnerable and then if I don't interrogate it I'm like, 'Yeah, I'm being so vulnerable!'. But I'm secretly like, 'Am I?' - I don't know? I just wrote some songs." As for the gossipy guesswork about whether the tales in her tracks are true, she says "it doesn't really matter". "I'm not writing a memoir," she notes.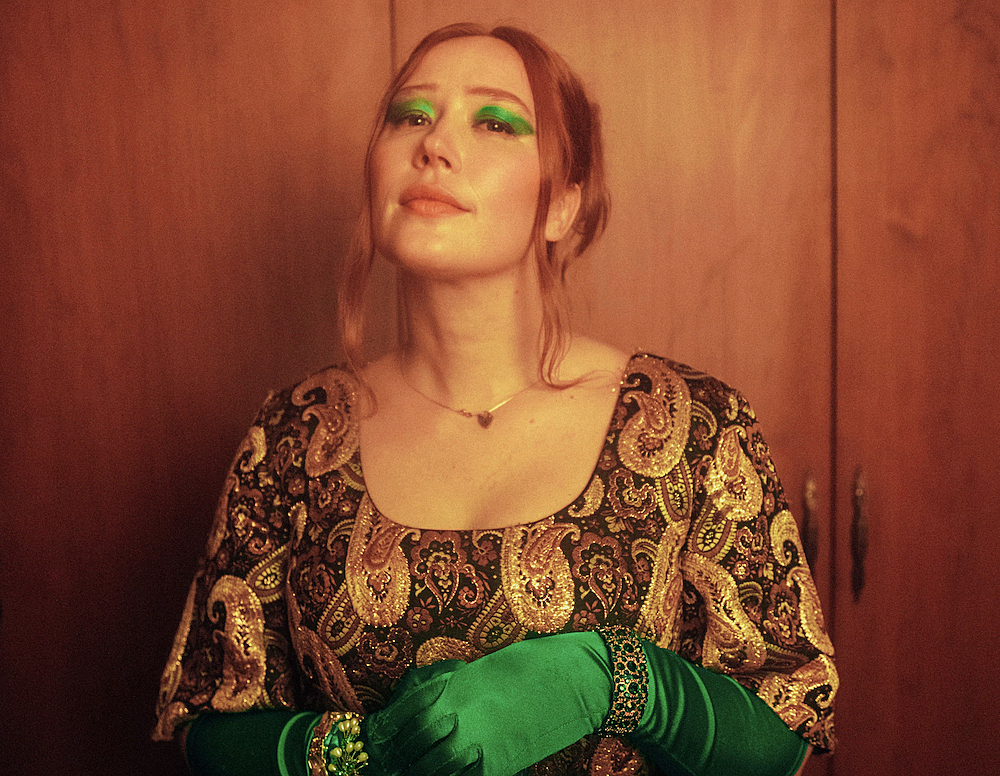 "Maybe I'm dead inside or something cause I don't necessarily feel that vulnerable?"
Despite Julia wanting her songs to be freely interpreted by listeners, she isn't totally averse to offering her own explanations. Towards the end of today's chat it's put to her that the loungey 'Ignore Tenderness' resurfaces the bodily and sexual autonomy trope in 'Crushing'. Lines such as "I've been stripping right down / Staring at my own reflection" recall 'Head Alone'. "Ignore the tenderness you crave / Be naughty but don't misbehave," meanwhile, echoes the conflicting language around sex advice. It also speaks to the wider conversation about how women's pleasure isn't prioritised.
"It's kind of about all those things really," she says, "but it's mainly about trying to be an adult who feels like I can prioritise my own sexual pleasure and can feel like I'm worth that when my early sexual experiences were not like that. My early sex education was terrible. [The song] is acknowledging how much early sexual experiences can damage your relationship to your own body and your own sexuality."
It's interesting that Julia appears to find it hard to indulge too much in the meaning of her songs, since she mentions being a "student of great lyricists who use humour and trickery". Fiona Apple, Leonard Cohen and Gillian Welch were her heroes growing up. "I'm a huge songwriting fan, first," she says, "and their songs can take you on these journeys where you don't fully know where they're going to go with such interesting use of language."
That's about as neatly as you can sum up Julia Jacklin's music – be it on 'PRE PLEASURE' or her records past. There are as many loose as tight ideas, as many resolved as unresolved issues, as much solemnity as dark humour, and an often pleasing lightness dappling the shadows of her music. But sometimes, of course, it's just not that deep.

'PRE PLEASURE' is out now via Transgressive.
Read More