Look Alive: Lily Moore
As we move ever closer to the inaugural edition of DIY Alive next month, we get a little better acquainted with bluesy Brighton singer - and our Sunday night headliner - Lily Moore…
"I have a real memory of listening to 'Do What You Gotta Do' by Nina Simone on the way to school and being like, 'Oooooooooh'," Lily Moore smiles, recalling the lightbulb moment when she realised she had found her calling. Armed with soul-tinged powerhouse vocals, Lily's inspirations are clear to see, and when she steps up on stage for a show at London's Village Underground shortly after we chat today, it's evident why she's been gathering comparisons to music's bluesy greats.
Although raised in Brighton by a musical family - her father was famed guitarist Gary Moore who performed in Thin Lizzy and Skid Row - Lily's musical education properly began when she took a job in a pub and was introduced to soul and pop music. "Everyone thinks it's my parents, but my mum and dad's music taste for the best part is quite shit," she laughs. "They just love Britney!"
Growing up when Amy Winehouse, Adele and Duffy were constantly on the radio, Lily was instantly enamoured with their big voices. Singing 'Chasing Pavements' at school talent shows and any other given opportunity, she pinpoints Adele's confidence as being one of her main sources of inspiration. "I was quite bullied at school, so it was nice to see somebody that wasn't wearing a pair of low-rise jeans and a crop top," she notes. "It was like, 'It doesn't matter, you can do this'. At school I was then known as 'the singer', and I would sing all the time, rather than [being] 'the weird fat kid'."
Since leaving school, Lily has channelled that love into crafting soul-tinged musical gems that instantly pull on the heartstrings. Dropping her excellently-named debut mixtape 'More Moore' back in 2019, she's now gearing up to share a new EP. Written during the week where no one could go home over Christmas in 2020, she describes the forthcoming project as exploring "a collection of lessons" that she's learned.
"I think every EP that I've done has been stories about getting older," she muses, "and this one nicely captures where I am in my life. I've come out of Brighton and I care a little bit less about what people think of me now, so it's about how I actually feel and not what I think people want me to say."
Experimenting sonically too, Lily's changing up her easy-breezy ballads for something a little bit different, notably now set to release songs that - in her own words - are "fucking quick!" "If you deliberately try to experiment, it always ends up looking a bit try-hard," she explains. "But I like just doing whatever I feel like doing that morning. I think what ties them all together is that they're my stories, and my voice. I'm not scared to do lots of different things anymore."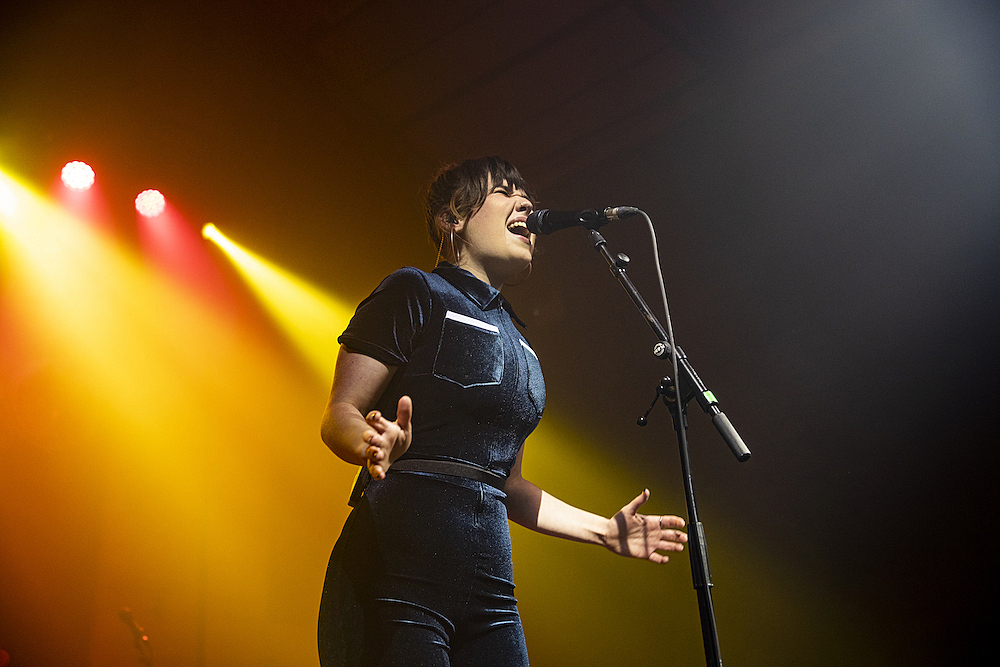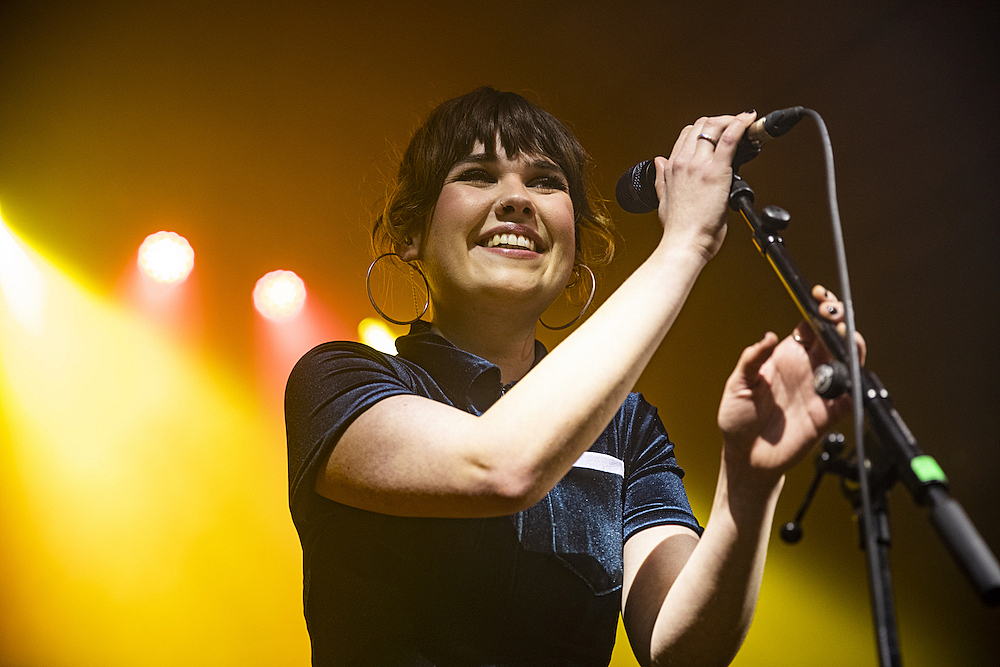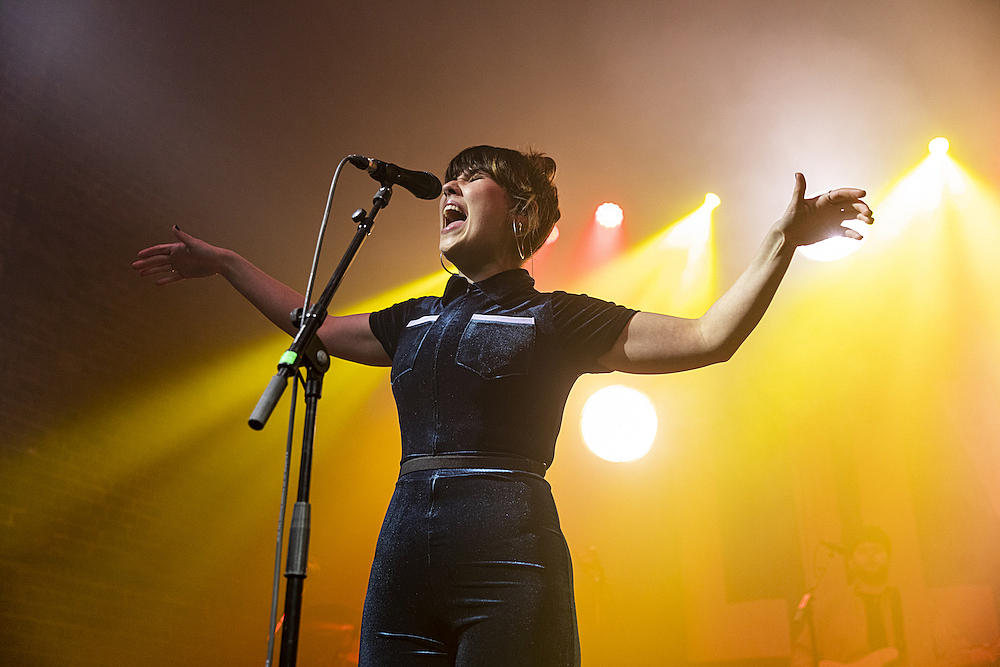 "Teenage girls who are music fans are like this special superhuman breed in terms of their loyalty and love for you."
Giving her fans the new music they've been waiting for, Lily's already built a loyal fanbase, noting how the front rows at her gigs are normally full of teenage girls who know every word. "Caitlin Moran did this piece about how teenage girls who are music fans are like this special superhuman breed in terms of their loyalty and love for you, and yeah, I like that. It's good vibes," she smiles.
"I've got this song called 'Better Than Me' which is really naughty, about being down on your knees and smoking weed," she continues. "It's really frustrating because it's the best song I've written [in terms of] streams, so I'm never gonna run away from it. I'm gonna be 40 and singing songs about sucking dick! But the front row knows every single word and they scream it at the top of their lungs. Even if it's a bit embarrassing for me, I'd rather that I said it and they feel better than no one said it."
Bringing the good vibes to DIY Alive next month, Lily is set to take the stage as our Sunday headliner on 24th April. "If it's a headline show, you're the last thing people see on the day, so it's got to be good and they've got to have a good time," she states. "I used to get quite cheesed off if people were pissed in the crowd and chatting away, but actually I just want people to have a fucking good time!"
Hoping to "see everything, drink everything, eat everything", Lily promises that her set will be an emotional rollercoaster, including some new songs to "boost people up", as well as some sad ones to have "a little cry and a drink" to. "It will definitely be loud," she grins. "A loud rollercoaster of emotion! And we'll just have a big laugh. That's the main thing."

Lily Moore plays DIY Alive, which takes place in London on 23rd and 24th April. Head to diyalive.com for details.
Read More