Interview I just want your extra time and your Liss
Somewhere between boy band and Danish spin on Prince, Liss are breaking the mould.
Starting life "in a garage with some school friends," Liss possess the chart-conquering potential of Years & Years, alongside exuberant electronic beats lifted from another world. You'd be hard-pressed to find a more exciting band to come from Denmark since Iceage burst out of Copenhagen at the start of the decade.
The four-piece formed last year in Aarhus, bonding over a love of "Prince, pretty old school stuff and lot of really dark music". Guitarist Vilhelm Strange recalls those early days: "We started out just meeting up and playing music, and what we were making sounded good so we decided to play again. It kind of evolved from there. We didn't really know how the music scene worked in Denmark. We didn't even know how to produce music – I had to borrow a [computer] sound card from my Dad just so we could start to record things."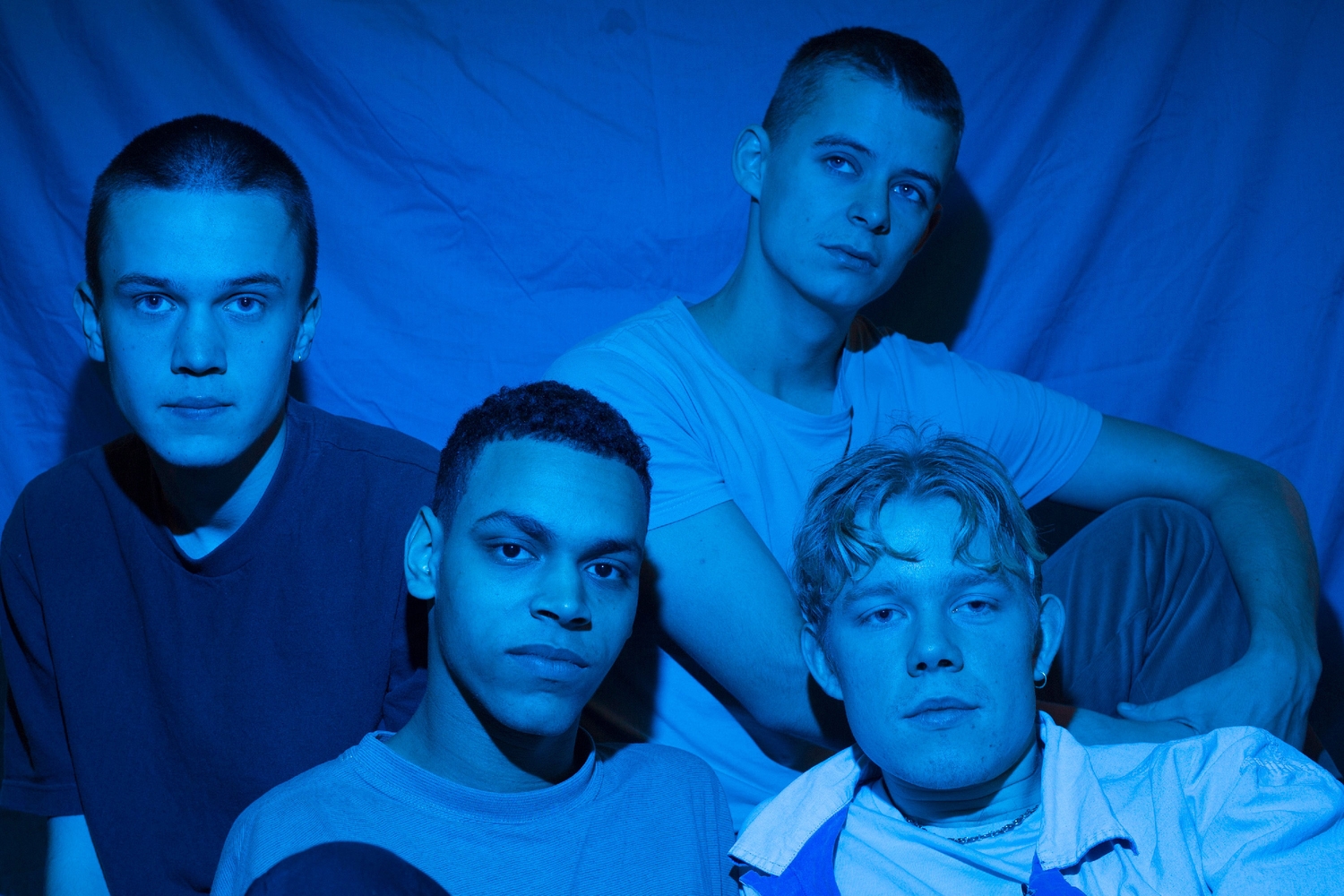 "We all got together with pretty different music backgrounds."
— Vilhelm Strange
Things have certainly changed since. The pristine, soulful pop showcased on their 'First' EP hints at a band in complete control of their sound. Heads are already turning around the world. "We saw on Spotify that the city we are popular in is Mexico City – which is absolutely mad to us. The first show we played in London was at Electrowerkz, which was a crazy eye-opener because at that point we didn't know anyone outside of Denmark listened to our music."
Liss' sound, which borrows from eighties new romantic pop, synth-led indie and classic soul, comes from the quartet's own different tastes. "We all got together with pretty different music backgrounds," says Vilhelm, "so I think what we ended up with is a blend of a lot of stuff." As for next year, an album isn't quite on the agenda just yet. "In 2017 we're going to finish new music and get it out, and start to think about doing a record. We've had a really busy summer so now we're just thinking about writing and recording."
"I had to borrow a [sound card from my Dad just so we could start to record things."
— Vilhelm Strange
Liss' first work is going to be entirely separate from the band's other releases. "It's going to be conceptual," Vilhelm explains. "We want to write it all together with no songs we've already put out. We've talked a lot about the writing process and we want to make it really old-school, with entirely live instruments."
With Yung and Off Bloom leading a Danish charge elsewhere, Liss' synth-laden pop is primed and ready to make a big impression. While it might be some time until their debut album is unleashed, the wait promises to be more than worth it.
Read More
Featuring James Blake, Romy, Marika Hackman, yeule and more.