Sorry have spent the last few years creating their own blueprint. With the release of debut '925', they might be plugging into the machine, but they're still charging it with the same wayward energy.
In 2017, Sorry stuck two fingers up at the established order of things by uploading a mass of stockpiled tunes and visuals onto the internet for the world to digest at their leisure. The 'Home Demo/ns Vol. 1' mixtape might have been a great PR move if they were trying to prove their worth to land a record deal - but the band had just signed a major contract with one of the biggest indie labels in the country.

When they did it all again six months later with a second volume of genre-bending doodles and demos, you'd assume that the alarm bells at Domino HQ would be ringing. If rumours are to be believed, Sorry's contract was the label's most lucrative offering since they signed Arctic Monkeys in 2005. But here was a band giving away everything for free. And, as they ready the release of their first 'normal' album two years on, the unpredictable bunch are continuing to show that they could care much, much more about playing by the rules.

The point is hammered home effectively by the disjointed fashion in which the five members of the band arrive at North London's Mascara Bar today. Their dynamics are all over the place. Drummer Lincoln Barrett is the first to burst in, boldly declaring his plans for the band's trip to SXSW in March for all the world to hear: "The first thing I'm gonna do is get a bottle of whiskey and hit up the gun range."

Unassuming singer Asha Lorenz follows, dressed for the bitter cold in a furry trapper hat. She timidly shakes hands before sitting at a small table in the corner to nibble on a croissant. Co-vocalist Louis O'Bryen arrives later and immediately orders a Capri-Sun from the bar, before newest member Marco Pini silently slips in soon after. Bassist Campbell Baum doesn't arrive for over an hour - by which point most of the band have left.

Despite their jarring energies, the sense of warmth between the five members of Sorry is endearing. "Everything's communal between us - nothing's too personal that we can't share it with each other," says Asha, as she licks the milk foam from her coffee lid. They're almost family - she and fellow songwriter Louis have known each other since childhood, while Marco is a friend from school. Lincoln, meanwhile, lives on the same street as Asha; they met each other while skateboarding in a Sainsbury's car park.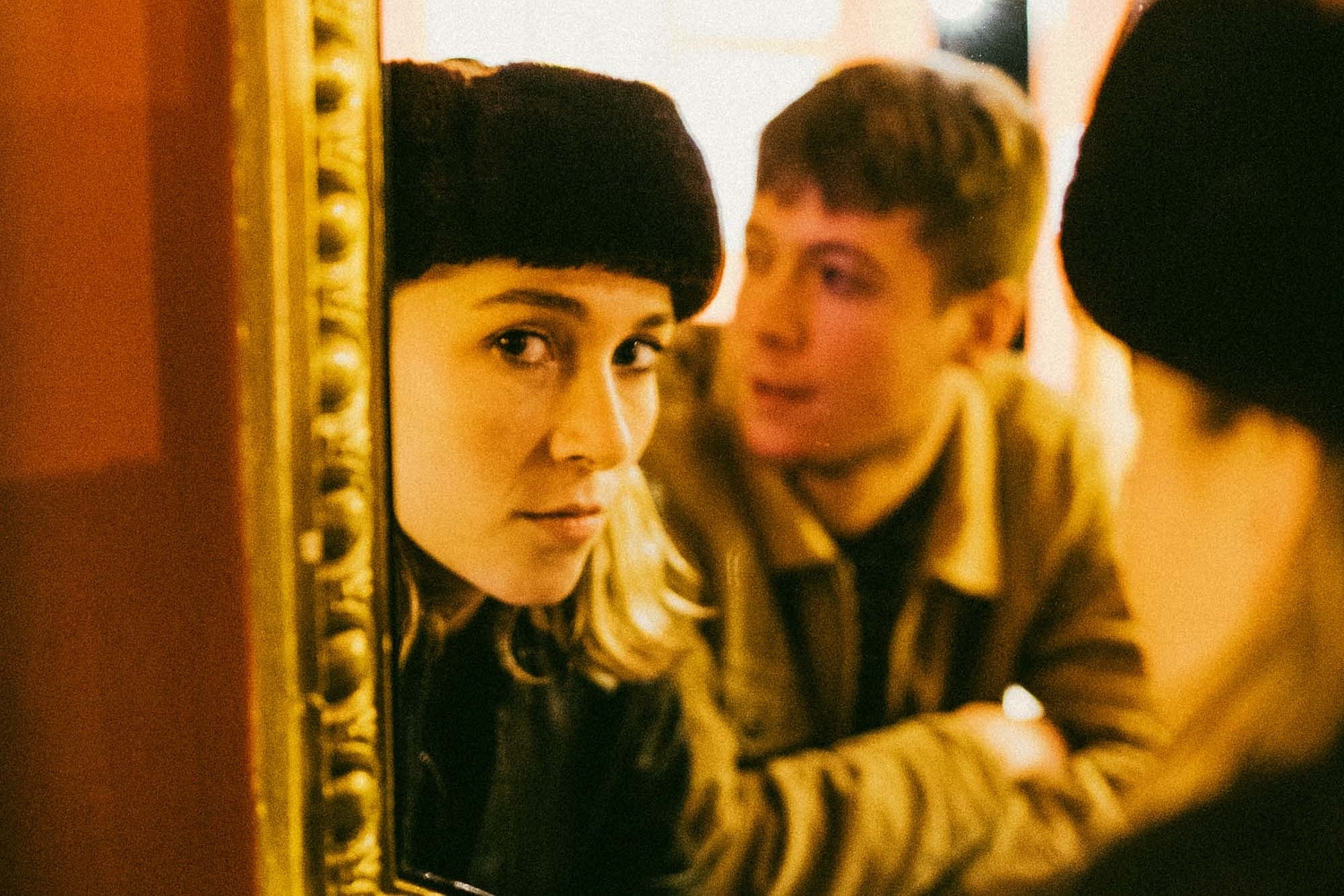 "I think I have F45 disorder, which makes it impossible for people to make up their minds."
— Asha Lorenz
The notion that Sorry might be something of an insular band, then, holds a lot of truth. "We've always felt most comfortable making music at home," says Louis, nonchalantly flipping beer mats as he ponders the obstacles that stood in the way of the album's conception. "We just didn't really like going into the studio, and doing it all as a traditional live band. It took a couple of tries to find the right producer who would be on board with the way we wanted to do it, who got the vibe."

The idea of the home is a poignant reflection of the band's particular energy - a private, safe space, where they can focus on their creativity. Less interested in bold outfits and a lively social media presence, the quintet are more relaxed when they feel sheltered from external influences. "I think that's where the music we like, the most emotive stuff, has always come from - look at people like Elliott Smith and Cat Power," says Louis. It explains why the band's release strategy has, up to this point, been so spontaneous.

"We're more interested in releasing lots of music instead of just doing cycles of singles," says Asha. "We're into artists like (Sandy) Alex G, who have little songs hidden away here and there that you can't easily find. It builds character - that's what we wanted to do." "That's why signing with Domino was such a confidence boost," adds Lincoln. "It's a big compliment that someone has faith to allow you the creative freedom. It doesn't feel like there's a weight of expectation on us because they're a label who let you do your own thing, they like to grow bands over a long period of time."

Sorry feel lucky that they've been able to build their universe on their own terms. A quick glance at the band's YouTube channel reveals a slew of visual curiosities, accompanying all kinds of genre-bending sludge-pop. From the warped home videos of 'Home Demo/ns' and the dingy pub setting of 'Right Around The Clock', to the jazzed up fancy dress of 'Jealous Guy', the band have developed a captivatingly weird world around their music. "We just want to do our own thing," admits Louis, "it doesn't matter what everyone else does."

It seems almost out of character, then, for the band to present a conventional album after so many quirky releases in the past. But '925' is the natural conclusion to the band's behind-the-scenes work in their own eyes. "I don't think anything has changed," says Louis. "It just feels like it's time for us to do a normal album and make that jump. We'll do other stuff alongside it, as we always have." "We've got big plans with AI," jokes Lincoln. "And craft beer," adds Louis.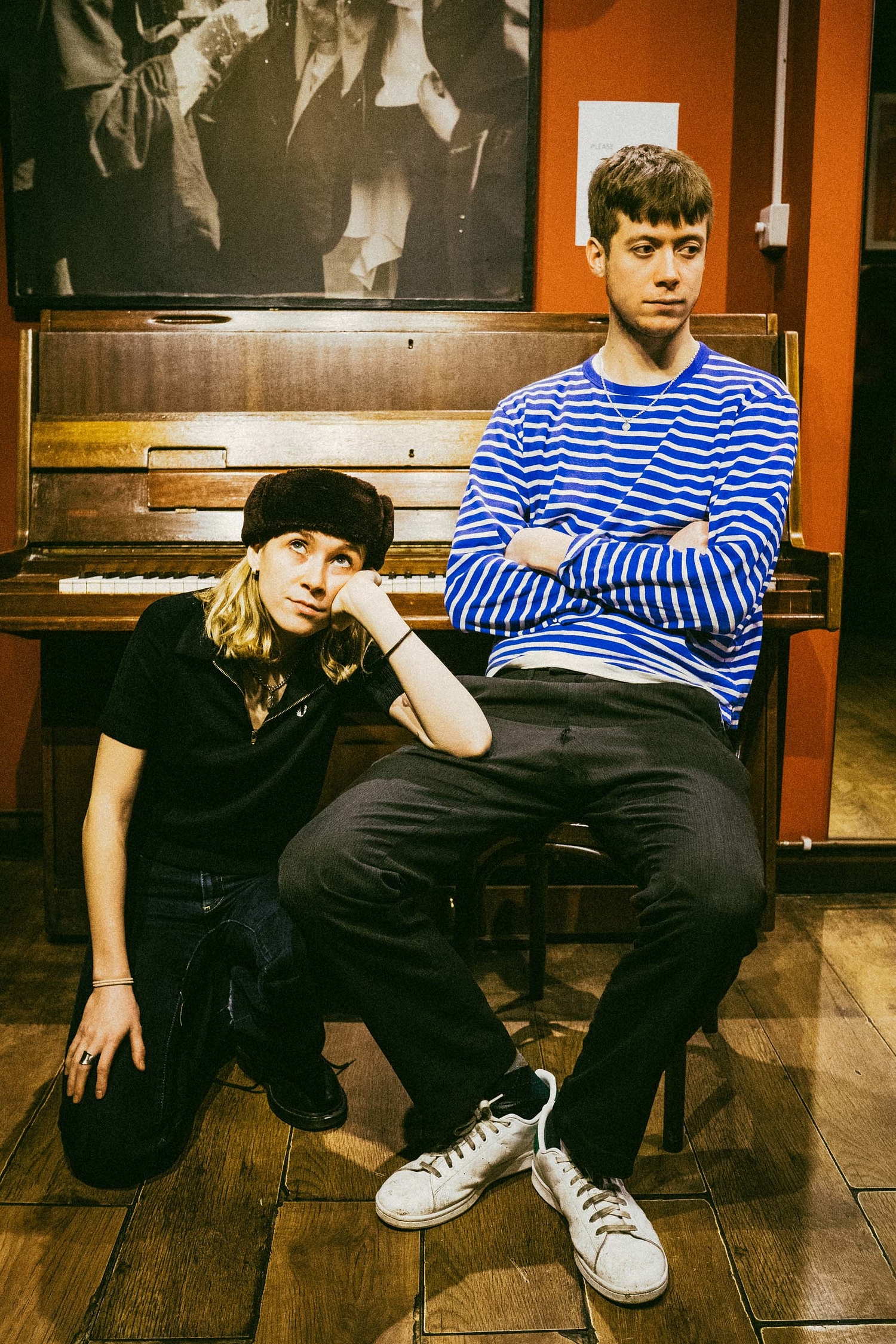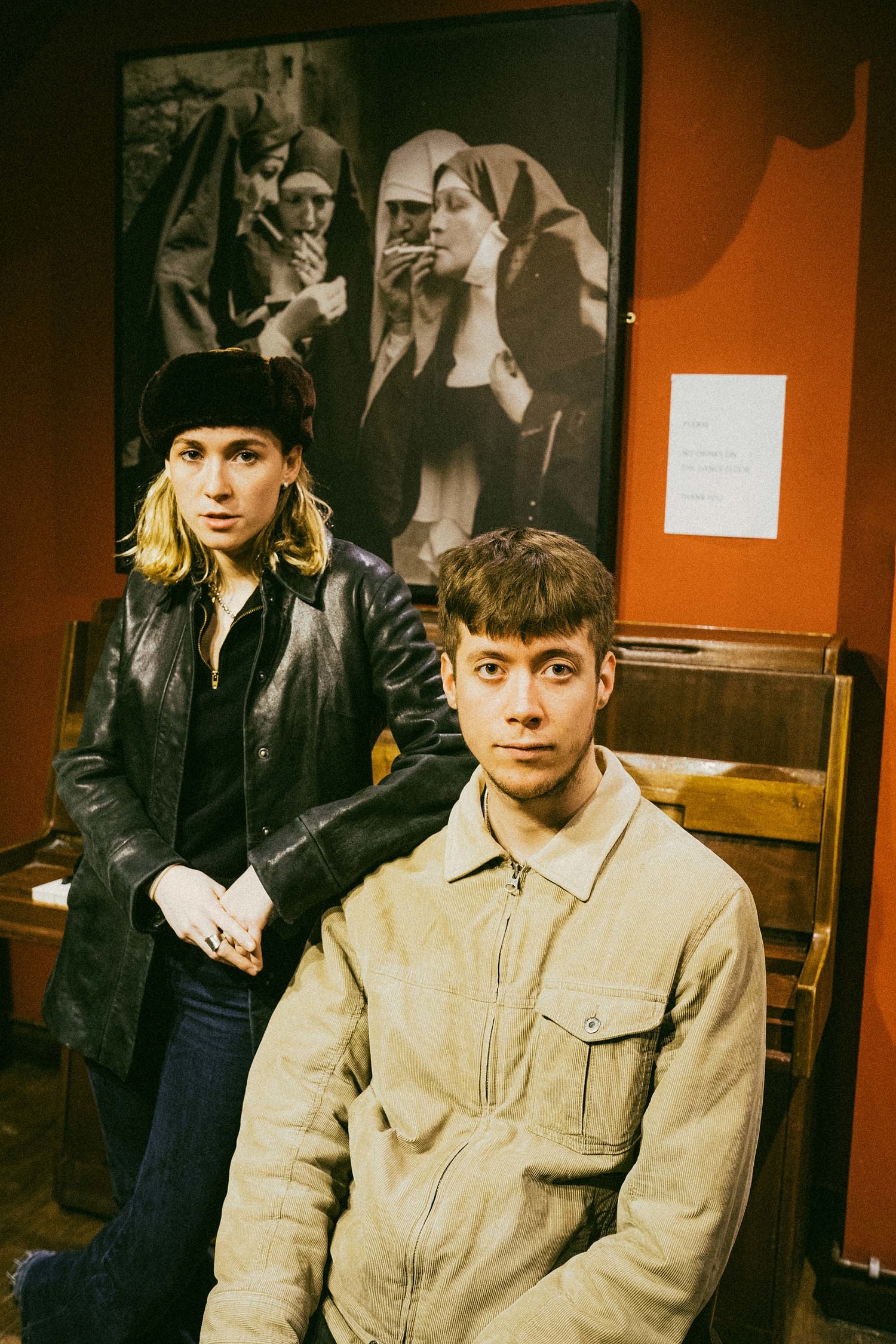 "We just want to do our own thing; it doesn't matter what everyone else does."
— Louis O'Bryen
Asha offers a different interpretation to the band's unpredictability. "We're indecisive," she says, in a rare moment of certainty amid otherwise ambiguous responses. "There's a condition called F45 disorder which makes it impossible for people to make up their minds, and I think I have it. We should have named the album that, to be honest."

The theme is manifested succinctly in the band's music through the recurring battles between Asha and Louis' harshly opposed voices. On 'Perfect', for example, they almost sound like conflicting thoughts within the same mind - an angel and a devil standing on two shoulders of the same person. "It's your choice, you know I adore you," sings the wayward Asha, while booming Louis spits back: "Pick it up and pack it in."

This duel between light and dark features heavily throughout '925', where strange characters and unexpected sounds lurk around every corner. Take the tongue-in-cheek 'Rock and Roll Star', a sleazy, saxophone-laden sludge-rock number that recalls fellow Domino act The Kills. It concerns a character who "fucked all night" with the titular rock star, while the similarly themed 'Starstruck' addresses the uneasy relationship between a fan and their idol. 'Right Around The Clock' even references the melancholy Tears For Fears' '80s pop hit 'Mad World'.

But on the folky 'Heather', and the tender refrain of 'As The Sun Sets" (which finds Asha cooing "I think to myself, what a wonderful world"), the more unnerving narratives are offset by unexpected optimism. These conflicting emotions lend the record a sense of chaos - a kind of twisted fantasy, doused in mystery. "That's kind of the point," explains Louis. "It's supposed to be cryptic." "There's no overarching philosophy or anything like that," Asha says. "There are different thoughts and feelings, that's just the way things go. It's more about just accepting both."

The band are steadfastly resistant to reveal any deeper insight - an idea further symbolised by the presence of the venue's resident carpenter, who begins hammering loudly against the wall, as if to announce that it's time to leave. As the band go their separate ways, Asha remains coy about the meaning of it all. "You're supposed to draw your own conclusions," she affirms. "I wouldn't want to tell people what any of it means."
'925' is out 27th March via Domino.
Read More
Featuring King Gizzard & The Lizard Wizard, IDLES, Tkay Maidza, Sleater-Kinney and more.