Opening The Floodgates: Nilüfer Yanya
With a second album that drills down deeper into the core of her personality - as a musician, as a human and as a member of society - 'PAINLESS' finds Nilüfer Yanya opening up with ease.
Difficult second album syndrome might be the ultimate music cliche but it remains a phenomenon firmly rooted in truth. The reality is a successful debut can be a millstone for many, and it takes some real inner steel to ignore the external pressures that circle an artist while writing the follow-up. Fair play to Nilüfer Yanya, then, who has not only conjured a second LP even stronger than her critically-adored debut 'Miss Universe', but who felt so zen throughout the creative process that she was inspired to name the resulting record 'PAINLESS'.
"[Writing 'Miss Universe'] I was in constant motion, doing loads of shows and touring," the 26-year-old West Londoner recalls, speaking over the phone from The Social in Central London, where she's soundchecking for an intimate preview show later that evening. "I was writing as I went along too, which makes me uneasy because it's like I don't really know what I'm even working on. Plus everyone around me was constantly like, 'How's the record going?!'"
By contrast, Nilüfer spent much of the making of 'PAINLESS' hidden away in a basement studio in Stoke Newington, leaving only to record vocals at her uncle's studio in Penzance, or to track drums at Press Play in Bermondsey. Better still, this time round she finally felt confident enough in the power of her own ideas to truly lean into collaboration, bringing in old friends Wilma Archer, Bullion, band-mate Jazzi Bobbi, and Andrew Sarlo (Big Thief, Raveena) as co-conspirators.
Looking back on those sessions now, she talks fondly of her almost telepathic bond with Archer, of Bullion's instinctiveness, and of Sarlo's experimental approach building songs from a patchwork of disparate experiments. She discusses playing the saz on 'L/R' - a traditional instrument she inherited from her Turkish father - in an attempt to connect with her heritage. She talks, too, of avoiding repeating "mistakes" from her concept-driven debut, which took aim at the wellness industry with a series of satirical skits featuring a fictional helpline called WWAY HEALTH.
"I'm not into the idea that people have to suffer for art or for music, or for any job actually…"
"I forced [the concept] a bit because I was self-conscious about the music: I felt like the songs didn't sit together as well as an album maybe should," she concedes. "Whereas this album I feel is much more focused, and the songs speak for themselves a lot more. But then, I don't know if it's my job to decide if it's good or not… I don't think analysing things is helpful; I find it quite debilitating."
Debilitating or not, her analysis rings true. For where 'Miss Universe' intrigued with its genre-hopping hybrids and nebulous lyricism, 'PAINLESS' dazzles with a newfound musical and thematic directness. Tonally, it's melancholic, from the 'In Rainbows'-esque indie of 'Midnight Sun' and tightly-wound post-punk of 'Stabilise' to the hypnotic, synth-flecked groove of 'anotherlife'. And it's a 'less is more' palette that makes the very best of her versatile voice, which is gravelly and insouciant one moment, silvery and emotionally vulnerable the next.
Thematically, 'PAINLESS' provides perhaps the most vivid insight into the singer-songwriter's psyche yet, which is no mean feat considering how guarded she can often seem in conversation. It's not that Nilüfer is uncooperative or morose, you understand: it's more the shyness of a self-professed introvert. And her lyrics convey that reticence, couching very personal musings on desire, loneliness, and claustrophobia in purposely abstract imagery.
"Opening up felt good, actually," she says of the evolution, adding with a laugh: "Though I didn't realise that's what I was doing until I'd finished the album. But yeah, it just felt good. I don't know if [that change was inspired by] me growing up and wanting to connect with people in different ways, or just wanting to connect with people more because of the way the last couple of years have gone."
Nilüfer actually started writing for the record at the start of 2020, coming up with 'L/R' and 'The Mystic' before putting the project on pause for a year. Looking back now, she realises she was struggling with a form of writer's block caused by pandemic-induced apathy. She shrugs, "It's not even like I didn't have anything to say: it's more like I didn't even want to say something. Life was just so static."
Ultimately, it was collaboration that drew her out of this temporary funk, but that sense of oppression lingers in the lyrics of a song as suffocating as 'Stabilise'. Featuring the refrain "I'm going nowhere," and referencing high rises and dogs fighting, it's a song firmly rooted in Nilüfer's corner of West London, just a stone's throw from Grenfell. "There's a big class divide, and that becomes even more apparent when you're not travelling, and always in the same area."
Though always an active member of her community, during lockdown the singer threw herself into her work with her sister's social outreach project, Artists In Transit, which she raised funds for with her vinyl-only compilation 'Inside Out' at the end of last year. Founded following their 2016 trip volunteering in the refugee camps of Athens, Artists In Transit provides art workshops to vulnerable children in times of hardship, an initiative Nilüfer describes as "a nice way to show solidarity, but a nice way to make friends and connect as well."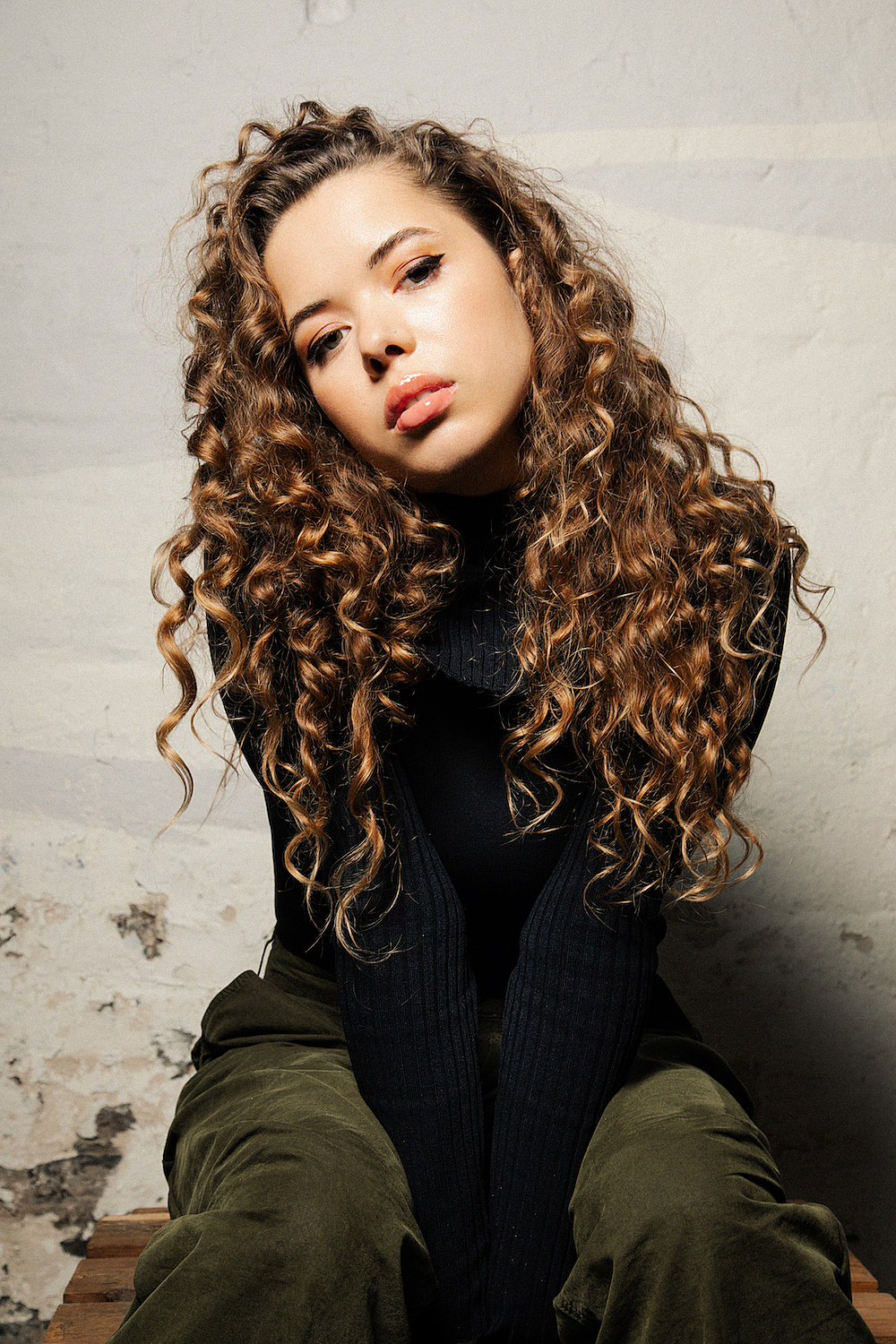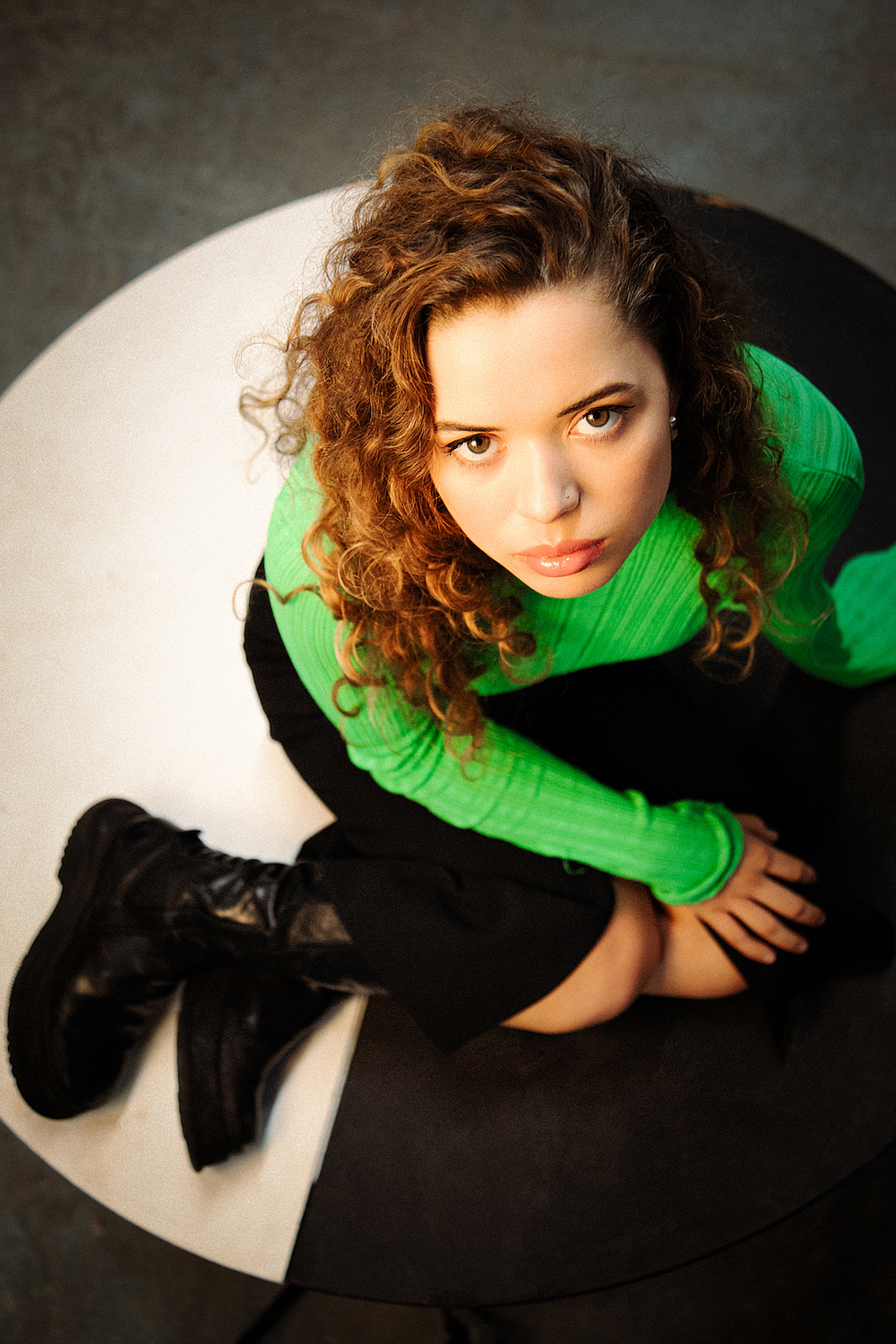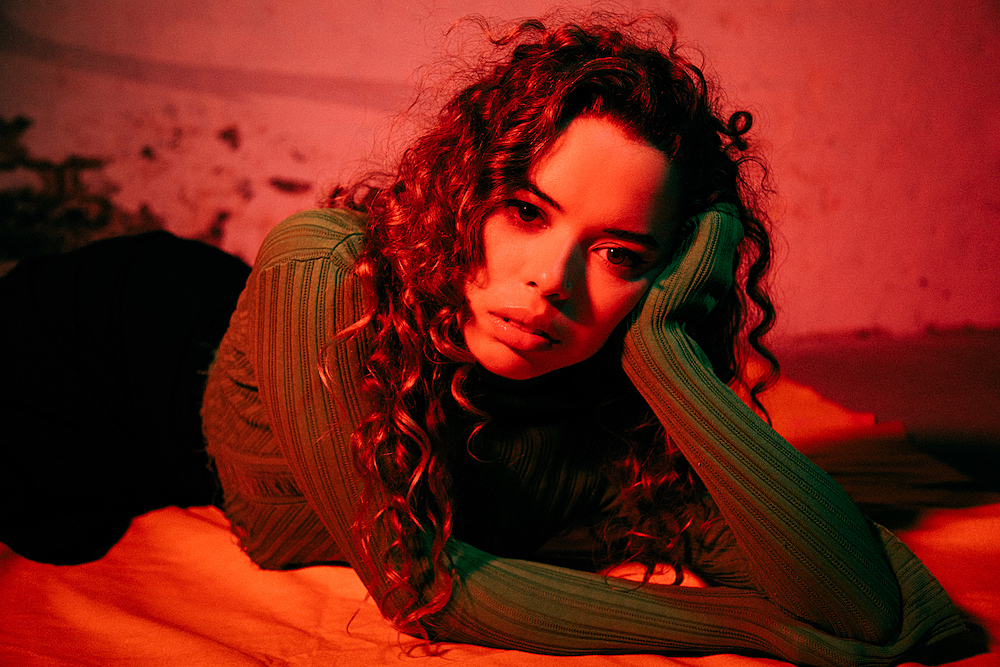 "The art world has always been run like a bank, but art informs everything that we do."
Considering the fact that both of Nilüfer's parents are visual artists (her Bajan-Irish mother is a textile designer, and her father a painter and printmaker whose work is exhibited at the British Museum), it's not especially surprising to learn that art was integral to hers and her sisters' upbringings. Today, she attests to the healing power the creative arts still provide.
"The art world has always been run like a bank, but art informs everything that we do. When I'm not doing art, that's when I feel like, 'Who am I? What am I doing?' Whereas if I'm able to focus on something creative - like music or making something with my hands - it feels like I actually know who I am. And I think the way the education system works - especially in this country - doesn't appreciate that."
Which brings us to one of the other meanings behind the title 'PAINLESS', which seeks to debunk the myth that great art only arises from pain. "While I think trying to escape every kind of pain is a bit pointless, I'm not into the idea that people have to suffer for art or for music, or for any job actually… Like, if everyone had a nice place to work, and everyone had their own space, wouldn't that actually be better?"
This display of social consciousness isn't a new development. On social media, Nilüfer has always been a vocal ally for the causes close to her heart, showing support for Black trans youth, Black Lives Matter and the victims of the Windrush scandal. And while none of these causes are explicitly namechecked in her output, it's interesting to wonder whether she sees that activism bleeding into her songwriting?
"I think so," she replies thoughtfully. "I feel like the songs feature phrases you might carry around with you: the kind of thing you can shout, like a slogan. I mean, I was thinking about that as well in 'L/R', with the marching energy it has to it. So I'm not an activist but some of that energy has definitely seeped into my songwriting.
"But mostly, I've always hoped my music can be a reflective space, because when I listen to music that's what I get out of it… When I was younger, whenever I was sad I always wanted to listen to sad music to empathise with that. Music can be so cathartic, and I think that's really important."

'PAINLESS' is out now via ATO.
Read More