Upholding the Glasgow name, Prides: "If you can't play live, just get in the bin!"
The future for Prides is guaranteed to be huge.
Selling out their first headline tour, performing at Glasgow's humongous Hampden Park as part of the Commonwealth Games Closing Ceremony and soundtracking an advert for neon-coloured booze; if the last six months are anything to judge Prides by, there's nothing they can't do.
Having already gotten off an impressive start, it could be assumed that the trio – made up of Stewart Brock, Callum Wiseman and Lewis Gardiner – might be getting a little ahead of themselves, but nah. So far, their year ahead boils down to two goals.
"Sell some albums," states Callum, with just a hint of that wonderful Glaswegian humour, before Lewis finishes their statement. "Play some gigs."
"In all seriousness, those are the two things!" laughs Stewart, frontman of the three-piece. "Getting the album out is obviously the biggest priority and then, just playing as much as we humanly can."
For a band who were only formed back in 2013, they've already made rapid progress; since the release of their 'The Seeds You Sow' EP in February, they've supported some of their childhood heroes - Blink 182 at Brixton Academy - almost put their debut album to bed, and shaken off that ol' Scottish band curse during their recent touring stint.
"You know, as a Glasgow band," offers Stewart, "you don't really expect to turn up to Birmingham for a sold out room full of people going mad. So, for so many of the dates to sell out; we just really wouldn't have expected it…"
"I don't think any of us expected it to be rubbish," continues Callum, "but we've been in bands before where we've maybe done quite well in Glasgow and then gone to other places and it's been like, 'Where are all the people?!'"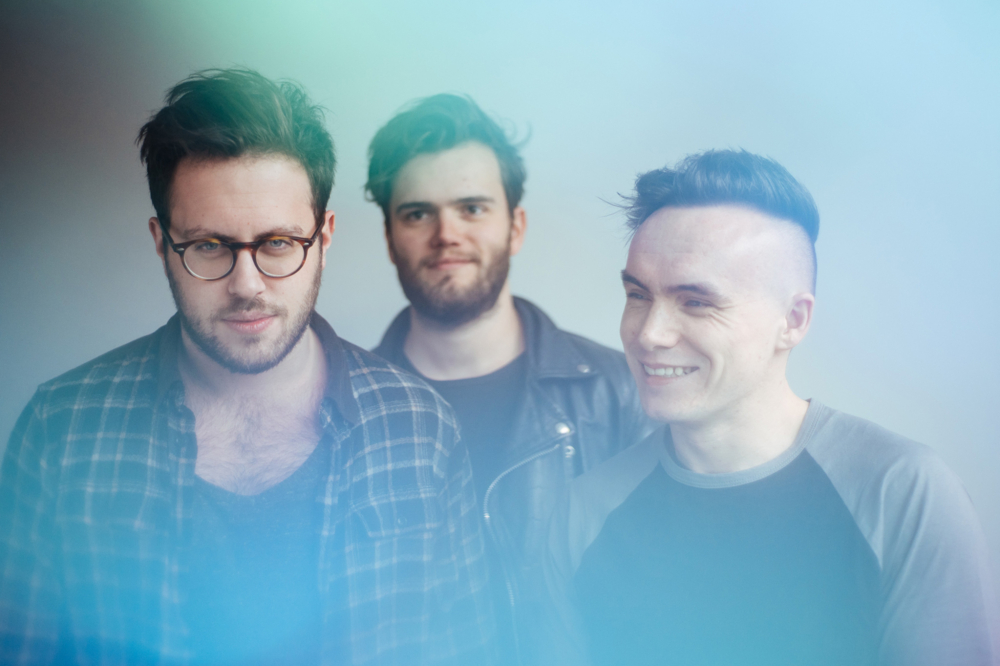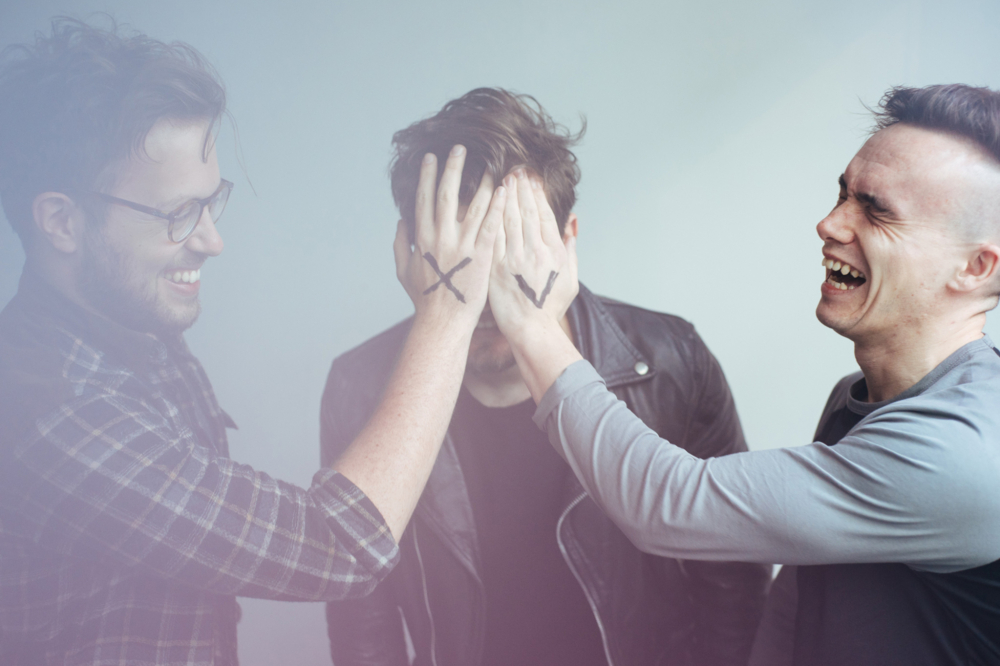 That's not been the only surprise for the band when it comes to the live sphere. Whilst they had claimed to be more of a studio act, with their offerings leaning towards synthpop and electronic elements, their performances have definitely had an effect on their writing.
"It has become a big focus for us, playing live," Stewart explains, "I don't know that we particularly thought it would when we started out, but it's become such a good part of what we're doing that I quite like that it does inform the recording. It feels like it's the right way around. We like playing live and we like writing songs for other people to be able to interact with."
They're under no illusions either: they're the latest in a long line of Glaswegian bands and they have a reputation to uphold. "Being an electronic sort-of band," he goes further, "you do have to work a bit harder to make something work live but it's well worth it. Then there's coming from Glasgow. If you can't play live and you're from Glasgow, just get in the bin! You've got the Glasgow name to uphold!"
"I don't think you can be a band, especially not a 'successful' band, without going over all those hurdles."
— Stewart Brock
More than anything – regardless of high profile performance slots and red carpet appearances at the MTV EMAs - Prides are a band who already know that they'll have to work hard. After already spending most of their youth playing in bands, they're prepared for it.
"I don't think you can be a band," confirms the frontman, "especially not a 'successful' band, without going over all those hurdles that you do as young guys trying to play tunes. It seems very idyllic and it seems all lovely and perfect, but actually you really do have to work. I think most people get into music because it's fun and because it's easy, but, while it is fun, it's not easy. You're gonna be away all the time, especially begin a touring band, and you have to get used to that kind of lifestyle. We've all done our time."
"We still on pretty much a weekly basis go, 'Oh, yeah, we should've known better than that'," says Callum, of their past mistakes. "They're just the small things but we've definitely learned from all that."
With ample experience and drive already on their side, let's be honest, there's probably no stopping this lot. Better yet – outside of their two goals outlined earlier - their intentions remain simple. "There are quite a lot of milestones that we hit this year," Stewart concludes, "especially looking back at it, you go, 'Oh god, yeah, we've been quite busy'. Now it's all about next year for us, and about how we get out to as many more people as we can. It's about how we make sure that we can put together the best album that we can and try to get it out. We'll just see where we get to really. Keep our heads down and keep on trucking."
Read More