Interview
Shock Machine: "I'm a little older and slightly wiser"
Best-known for his role in nu-rave aficionados Klaxons, Shock Machine sees James Righton casting aside buzz-genres to let the music do the talking.
For James Righton, the last decade has been one of glorious highs and torturous frustrations. Klaxons were a band that burned brighter than almost any other, causing chaos and carnage while making brilliant inventive pop all across the globe. Then, they fizzled out like a comet falling to earth, as they became submerged and finally subsumed by the relentless grind of trying to top those early exultant thrills.
Ten years later, James is embarking on a new musical journey under his new Shock Machine moniker. The project promises to be more sedate, yet explores far deeper than he ever has before. Shock Machine represents James' desire to break from his past with Klaxons, and the early labels that dogged their career.
"With Klaxons the curve was very different to how I'd like this curve to go," James begins. "There was a tag and things around the band when we started. It's brilliant and we're grateful for generating buzz, but then you feel constricted by the end of it. You've defined yourself and consummated yourself as this thing," he admits. Shock Machine, in contrast is definable only by the strength of the music and James' desire to make the songs the focal point. It's got naff all to do with scenes or movements. "With this project I want it to grow naturally," he agrees. "I'm more bothered about myself than other people. I'm a little older and slightly wiser. I just want to be able to keep making music that is challenging for myself," he says. "I won't try to make music that is trying to be popular, but if lots of people jump on board then that's great."
Shock Machine is a project close to James' heart and allows him to freely express and indulge in his musical passions in a way he wasn't quite able to before. Artists as diverse as Paul McCartney, Steely Dan and Todd Rundgren to new favourites like Mac DeMarco and Father John Misty inform his work. He sounds more relaxed and at peace with himself, compared to the pressure cooker days of Klaxons. "I don't have that youthful need to be loved," James explains. "I was intent on making music that I would like and my friends would like. I've had good reactions from people who I really respect."
"I won't try to make music that is trying to be popular, but if lots of people jump on board then that's great."
— James Righton
The rise of Klaxons was concurrent with the earliest days of social media playing a part in the discovery and circulation of music. "Klaxons were a Myspace band," is how James puts it. "What you would do is make some music and just put it on Myspace," he remembers. "It was really easy to gauge what's going on." Now, he has had to adapt to the next level social explosion in music consumption; now run of the mill in 2016. It's something that he's not altogether comfortable with, but has had to get used to. "Now, the modern world we live in as a band, you have to do the whole internet thing," he ponders, "you have to do social media. Myspace wasn't as omnipresent and demanding for what it's like being a modern musician."
Gripes about pounding the social media treadmill aside, Shock Machine is a revelation for James, and an experiment in trying something completely different. "It's all really new to me," he excitedly proclaims. "I'm really enjoying it as I've never done it this way before. I've never made a record on my own before," James adds. "It's totally unknown and scary in a way. I've made music that I'm really proud of." The excitement now is a different one to the frenzied chasing of the dragon that Klaxons experienced during their rise to prominence, taking in all kinds of carnage from sharing the stage with Rihanna at the Brits, to crashing public consciousness via their Mercury Prize win, and barrelling onto breakfast telly to celebrate their triumph. Klaxons were musical thrill seekers, but with Shock Machine, that thrill is more cerebral.
"I'm not chasing anything," says James. "It's a different experience to when you're young, 22 and the next big thing and you've only written 2 songs. You're riding a wave of momentum. I'm not a nostalgic person, but when I look back and think of it, it's with fond memories of this craziness. It was my dream. Klaxons was a fun thing. We weren't' serious po-faced artists who need respect." The experience of being part of Klaxons has prepared James, though, to now make the music he wants to make. "It felt like I've done my youth training and schooling," he says.
"I'm in a really good place and I just feel really inspired."
— James Righton
Musically, Shock Machine is all about the quality of the songs, and capturing the finest sound and musicianship. The attention to detail and hi-fidelity pleasure is evident on the debut 'Open Up The Sky' EP which brings Shock Machine's blissfully progressive pop into sharp focus. "I wanted to aim a little higher," begins James. "Can I write and go anywhere near the people I love as songwriters? I wanted to focus on the song writing being as good as possible and not as dumb." To help him do this James hooked up with an old friend and long time musical collaborator in esteemed ex-Klaxons producer James Ford (Arctic Monkeys, Peaches, Haim). Not only is James Ford among the premier league of producers, he's also a fine musician - qualities that were essential for Shock Machine to work. "Musicianship is the thing," James confidently states. I wanted a feel and a vibe with interesting arranged parts. Making sure each instrument is there for a reason and has character."
With the songs for his as-yet-unannounced debut album painstakingly worked out, the two Jameses set up camp in France to hone the album. One thing that James Righton was certain about was a desire to do things differently to the messy indulgence that blighted Klaxons career; particularly their infamously aborted second album. This process was far simpler. "We got all out gear and went down to a cabin in the woods in the south of France, and just started making it," he begins. "I learnt from past experience with Klaxons what I like to do when I record. I like it all written beforehand, and the recording is just making it sound as great as possible. There's no checks on madness and no filter. I cleared the deck after Klaxons. There's no compromises and it's very singular. It is what it is. I could only do that if I did it myself."
Shock Machine's album itself is still under wraps, but James promises that, "it's all done and it's all coming." It's certainly been a long time coming for a musician that has packed a lot into ten years, and has recently become a father with much changed domestic priorities. Now though, he is blissfully at ease. "I'm in a really good place and I just feel really inspired," he says. Shock Machine is James Righton's own quiet musical revolution. "It's great to shake it up a bit. It makes you feel more alive," he excitedly concludes.


Get your copy of the latest issue
Read More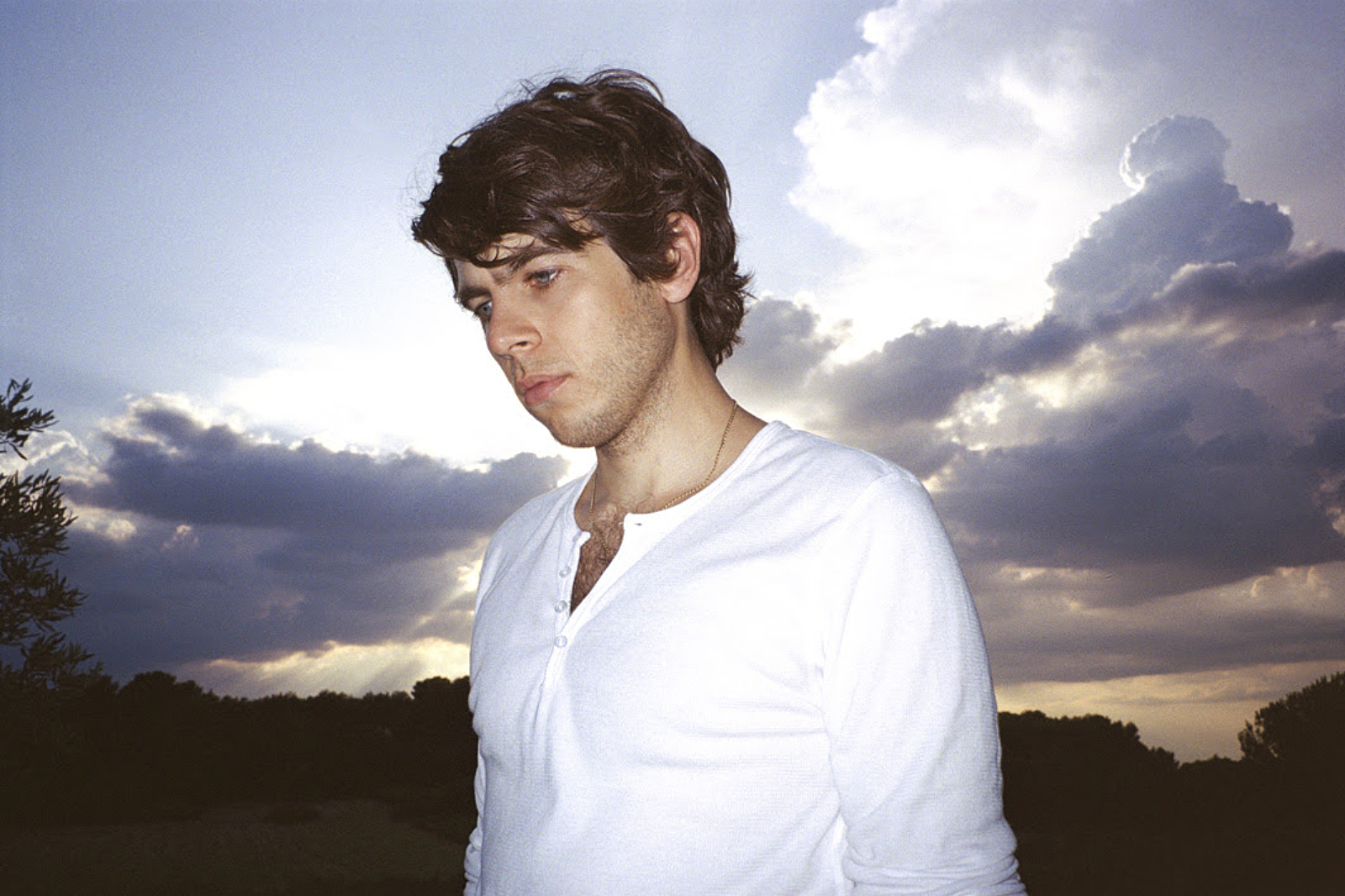 The track is taken from the upcoming self-titled debut solo album.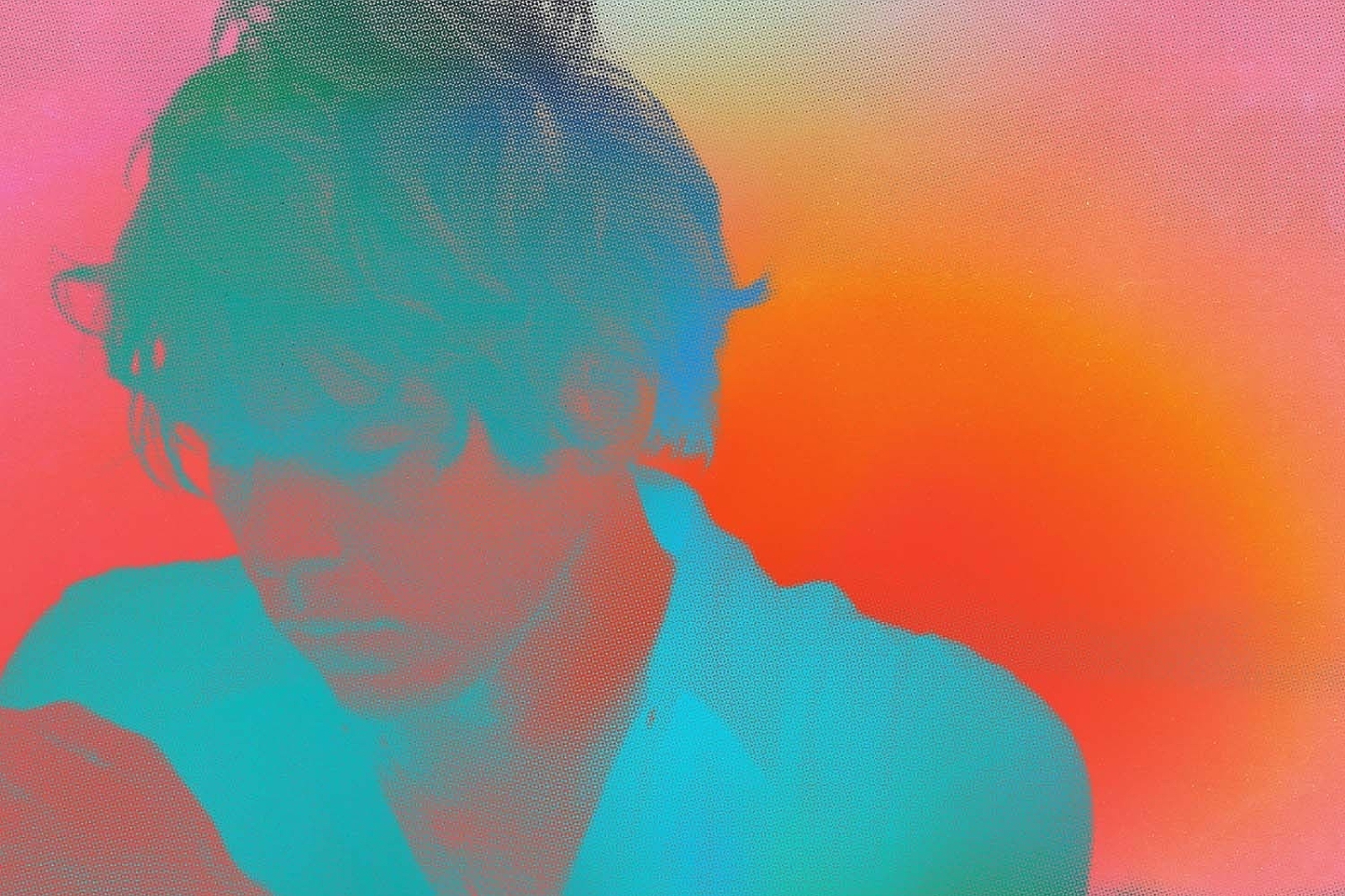 The shadow of his previous band looms heavy over the space age synths and shimmery pop hooks.