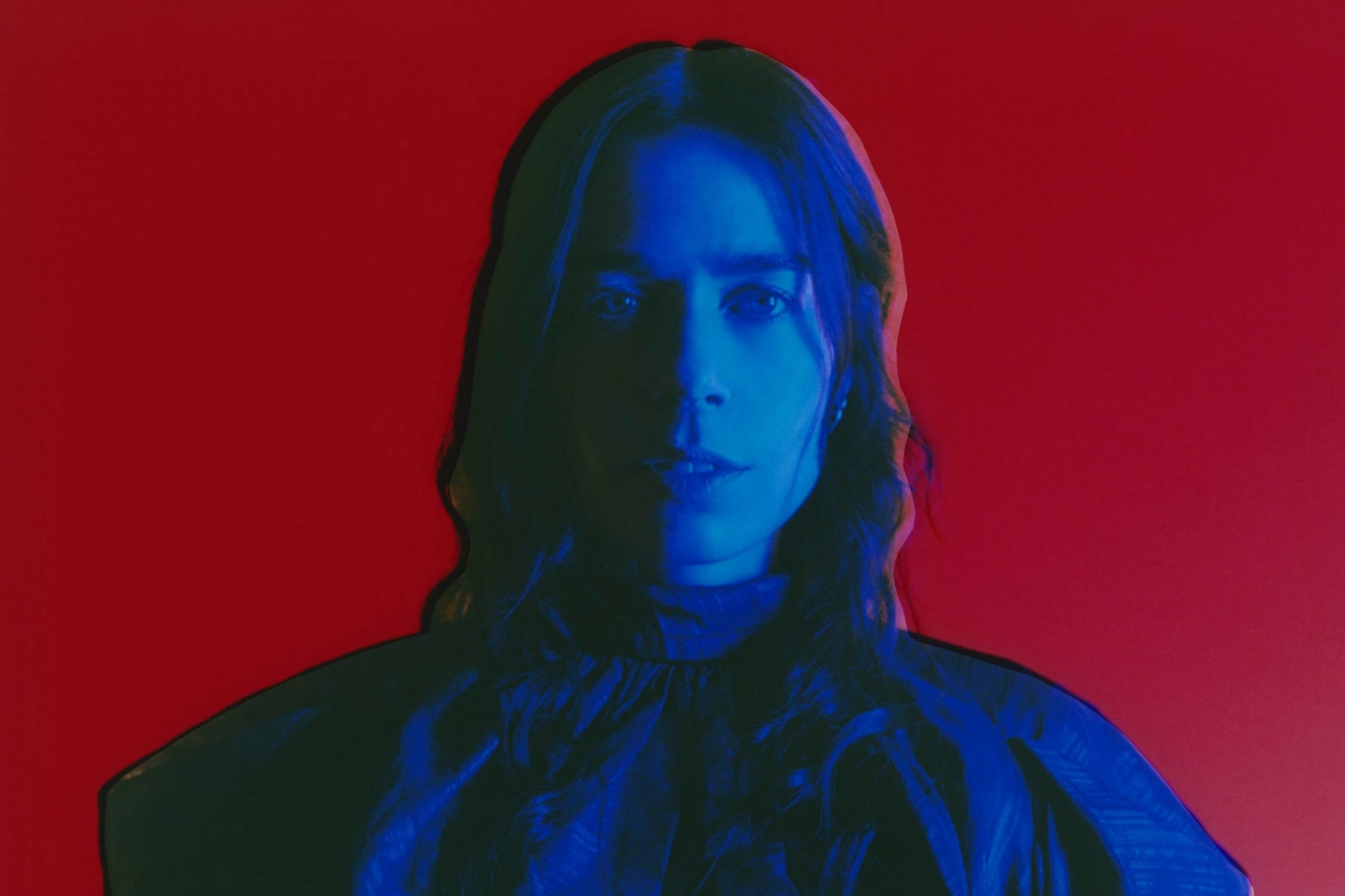 Photo: Chloe le Drezen
Time After Time: Sinead O'Brien
On debut album 'Time Bend And Break The Bower', the Irish musician and poet stretches her sound to thrilling new places, and continues her grippingly restless journey.
When Sinead O'Brien finished her debut album 'Time Bend And Break The Bower', everyone around her – friends, management, her partner – told her to take a break and enjoy the feeling of accomplishment. That's not quite how she works though.
"It's the same as not wanting to stop exercising, because why would you?" she says, almost amazed at the idea that anyone could exist without continuing that form of expression. When the debut album was done, the ideas immediately kept flowing, and when DIY speaks to the Irish-born poet and musician from her London home a few weeks ahead of its June release, ideas are already in motion for her next project.
"Even 24 hours off or just one sleep is enough to get perspective on what happened and what you've written," she says. "It's about keeping yourself on your path."
This path – a thrillingly restless one that sees Sinead constantly searching for meaning and enlightenment – can be tracked perfectly in her music. Her distinctive and hypnotic spoken-word vocals, that she has introduced over a set of singles and EPs in the past few years, are set on top of instrumentation that usually comprises shuffling drums and rock'n'roll guitars with a blues-y underbelly. It's music that prioritises exploration and forward movement. Even when she's hit on a phrase or realisation, she's already looking for the next discovery.
"I knew that the album was coming at some point, but it was when I wrote the song 'GIRLKIND' that I knew it was definitely beginning," she remembers, referencing the album's raucous first single, which adds loose and funky elements to her sound and she sings about "a desperate soul [who] pleas for a pause."

"If you go full time with this job, you have to be okay with uncertainty."
"There's more breathing space on an album for the journey of the music," she notes. "On an EP, you don't get a huge range of scope, and there's no room for the ups and downs and dips. Because of my design background, working on 'projects' is how I approach anything. There's a brief, there's a timeline, there's a moodboard – I love to get my teeth into projects and an album is the ultimate project."
Before making the album, Sinead left her full-time job working in fashion with Vivienne Westwood, meaning her music was now her day job, not something crammed into evenings. "It doesn't feel that risky or scary to me, because I feel like any step I've taken so far is risky in an unconventional sense. Working in design and fashion, there's three labels in London that are heritage brands that you can work for, and how many jobs come up there in a year, or 10 years?
"The positive to this change is that I've now got time to give the music breathing room," she continues. "This precious thing can open up, and I have the time for development. Before, I never had the time to try things before – whatever I came up with had to be the thing I released. I think if you go full time with this job, you have to be okay with uncertainty. And finally I am."
The extra time afforded to Sinead while working on 'Time Bend And Break The Bower' results in a gorgeously rich and intertwined musical statement, bookended with two poems. Musically, it travels to euphoric dance ('Like Culture'), swirling ambient sounds from producer Dan Carey (behind the opening poem, 'Pain Is The Fashion Of The Spirit'), while also refining her more traditional post-punk with a sharper, more focused vision ('Salt', 'There Are Good Times Coming').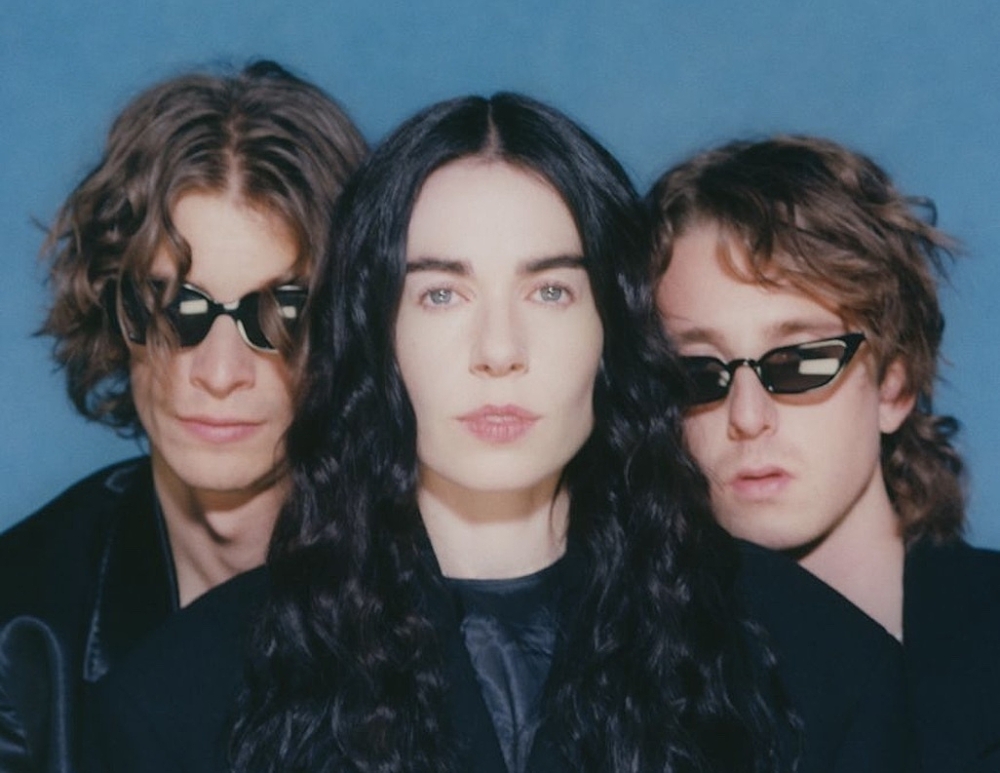 "I love to get my teeth into projects and an album is the ultimate project."
Continuing the idea of working on pure feeling and instinct, many of the demos for the record were recorded via iPhone voice notes as, according to Sinead, "even trying to set up a simple few microphones to record a demo can ruin the magic." On 'Time Bend And Break The Bower', she waits for this unknowable magic to arrive and then, along with guitarist and co-writer Julian Hanson, drummer Oscar Robertson and Speedy Wunderground producer Carey, tries to capture it before it floats away as quickly as it arrived.
The idea of time has been a constant thread throughout the musician's discography so far. Back in 2019, she was "taking on time" in her fantastic breakout single of the same name, and all her music grapples with the passing of time, how a minute or an hour can feel excruciatingly long or tantalisingly short in any given situation.
"It's something that I'm extremely interested in, because every time I talk about it, I get somewhere different with it," she says. On new single 'Multitudes', where the album's title gets its name, she sings: "Time stretch and bend the bower / In ridicules the clocks remain, promise not to stretch the hours."
"When I say 'promise not to stretch the hours,' it's a plea with the endlessness of things," she reflects, believing that "making promises against time doesn't work. It's just a plain statement, a bit like when David Byrne says: 'There's water under the ocean'"
It's this restless energy that defines Sinead O'Brien, and even when approaching a post-pandemic summer of reconnection, she already feels like she has cabin fever. "I'm home for a few days after playing gigs and I'm rested and relaxed, I'm back in my routine, and I already just want more!
"I do know where I can find that," she qualifies, adding that she doesn't need to "be moving house all the time," which she once did five times in a year across the capital. "I'm over that." Instead, her inquisitive nature is appeased by "taking trips, changing my surroundings, saying yes to things that are uncomfortable."
With 'Time Bend And Break The Bower', and the new music that is blossoming quickly in its wake, the chase for meaning is still on, and the journey is an exhilarating one.

'Time Bend And Break The Bower' is out 10th June via Chess Club.

Get your copy of the latest issue
Read More