Interview Slipknot: "We needed the time to grieve"
After a protracted break, the band are back with their first record in over half a decade.
For the better part of the last twenty years, Slipknot have built their name on chaos and carnage. A band with an undisputed reputation for destruction and pitch-black darkness, the Iowa collective have used their previous four albums to become renowned as a fearful musical force. So much more than just another metal group infringing on public consciousness, they were shocking, they were controversial, and at times, they felt almost inhuman.
It was four years ago when their bassist Paul Gray passed away and everything changed for the band. Before hiatuses had come and gone, threatening to end the reign of Slipknot, but the group had never had to deal with anything like this. For the first time, the band had to take off the masks, and let themselves be human in the eyes of the public. They had to learn how to heal.
"There was a time when there was no guarantee that we were gonna carry on," begins the band's frontman Corey Taylor, ahead of the release of their long-awaited fifth record '.5: The Gray Chapter'. "Not because we didn't want to, but because we weren't sure what it meant without him. He was the heartbeat of this band, and in a lot of ways, he was the gel that kept this band together. We're all so different, in so many different ways, not just with musical tastes but as people, that the music is one of the reasons that we stay together and we're as strong as we are, and Paul was a huge part of that. He was the one thing that we all had in common when we were first coming around. For us, it was about [discovering] what this would be without him."
"Paul was the heartbeat of this band, and in a lot of ways, he was the gel that kept this band together."
— Corey Taylor
After Gray's death, the band would spend some time back out on the road ("that was our language to each other; it was playing that music and being able to talk like that, and that help us to get back on our feet") but their future was still uncertain. In fact, it was only over the last twelve months - and following the departure of drummer Joey Jordison, citing personal reasons - that the band finally felt ready to consider beginning their new record.
"I think it was important on two levels," says Corey, of the time they waited. "One, we needed the time to grieve, and to kinda make peace with the fact that this had happened, and it is what it is. We were all dealing with our own internal battles, basically. A lot of that is on the album. In one way, we just needed time to heal, and on the other hand, we've never done anything that we didn't want to do. Outside forces might've felt like, 'You need to go in and do something', but we've never felt like that. We've always written our own destiny and steered our own ship in a lot of ways. We knew that we weren't gonna be pushed - positively or negatively - into doing something that we didn't feel was time to do. At the same point, we didn't know what story we wanted to tell. By taking that time and allowing ourselves to naturally get to the point where we wanted to go in and make this music was really important, not just for the health of the music, but for the health of the band."
Heading into the studio was a very different experience for the band. Knowing that they simply needed to put their heads down and walk in, making the album became much more about communicating with one another. "I think it was just, 'Let's just do it. Let's just go in and see what happens.' We had a lot of great demos floating around that were really good, really dark but with a lot of potential. I think you can prepare all you want, but until you get in there, you never know what's gonna happen. It was more of, let's get in, let's reconnect, let's see what happens, let's be there for each other.
"In a lot of ways, it was the best thing that we could do because we found ourselves talking more and more about what we had all gone through, because everyone deals with everything so differently, and we had never talked about, even though we had been on the road. It always seemed as though we'd been in gig mode. This really allowed us that private time, that personal time to be able to talk about what we were all going through that day. We all ended up in my house the day we lost Paul, and it was a really heavy day. It was the first time that we had seen each other in a while, and for it to be for those reasons… None of us talked, there was just a lot of emotion. So, for us to sit in the same room again and to talk about the things we had been going through, and the things that had clung to us we had never really made peace with, was really, really healthy."
For any band – any person – losing someone so close is a heartwrenching experience, but when it came to Slipknot, it was that much harder to handle. As a group who have become so well known to the masses for their crass sense of humour, their explicit content stickers, their ferocious anger, they also had to approach emotion and sentimentality with a certain caution. "I mean, there's always that danger," remarks Taylor, of keeping the balance. "As you get older, the intensity with which you approach music changes, obviously. But with this album, it wasn't really a challenge because we've never held anything back. We've always tried to go above and beyond, so for us, it was just about making sure that the subject matter of the song - whatever song we were working with - conveyed that emotion."
"Each song was a piece of the puzzle and a story to tell."
— Corey Taylor
"Without the album being a concept album per se, the album really is the story of the last four years for us. Whether it's a song like 'Goodbye', which is really all about the day we were sitting in my house, the day we lost Paul and the deep, deep sadness that comes into it, or there are songs about Paul on there, which are a celebration of his spirit. There are songs about the anger that we all felt, not only towards Paul for losing him - which is a very human thing to feel - but also towards ourselves; about that almost-guilt, the angry guilt of 'Was there something else I could've done?' You'll keep yourself awake nights thinking about stuff like that. Each song was a piece of the puzzle and a story to tell, and it was all about making sure that we channelled that, didn't filter anything and made sure it was exactly the kind of emotional beat that we wanted to feel."
Taken from the October issue of DIY, out now. Slipknot's new album '.5: The Gray Chapter' is out now via Roadrunner Records.
#AD
Records, etc at
Read More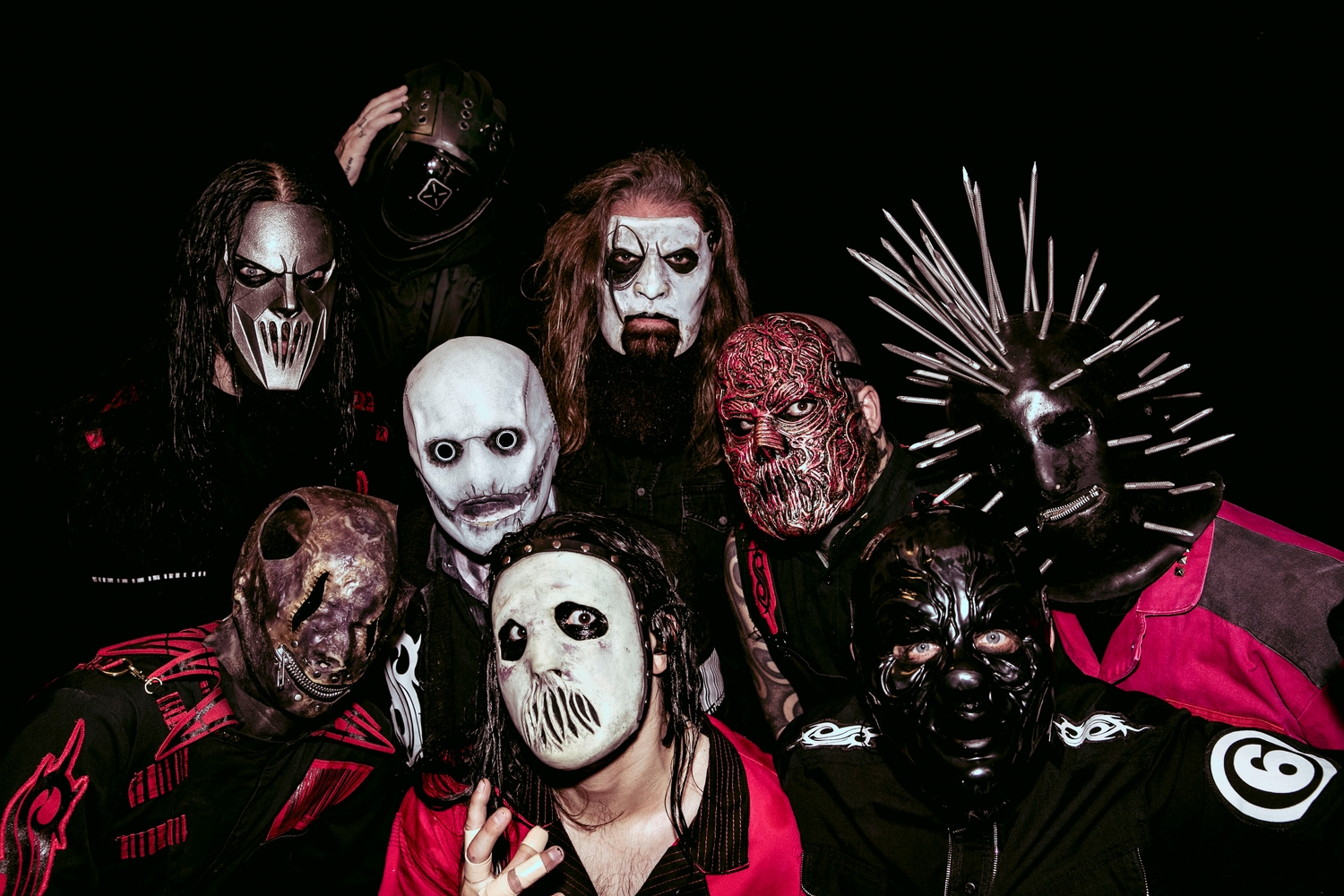 The track is accompanied by a video directed by M. Shawn 'clown' Crahan.
3rd February 2023, 12:00am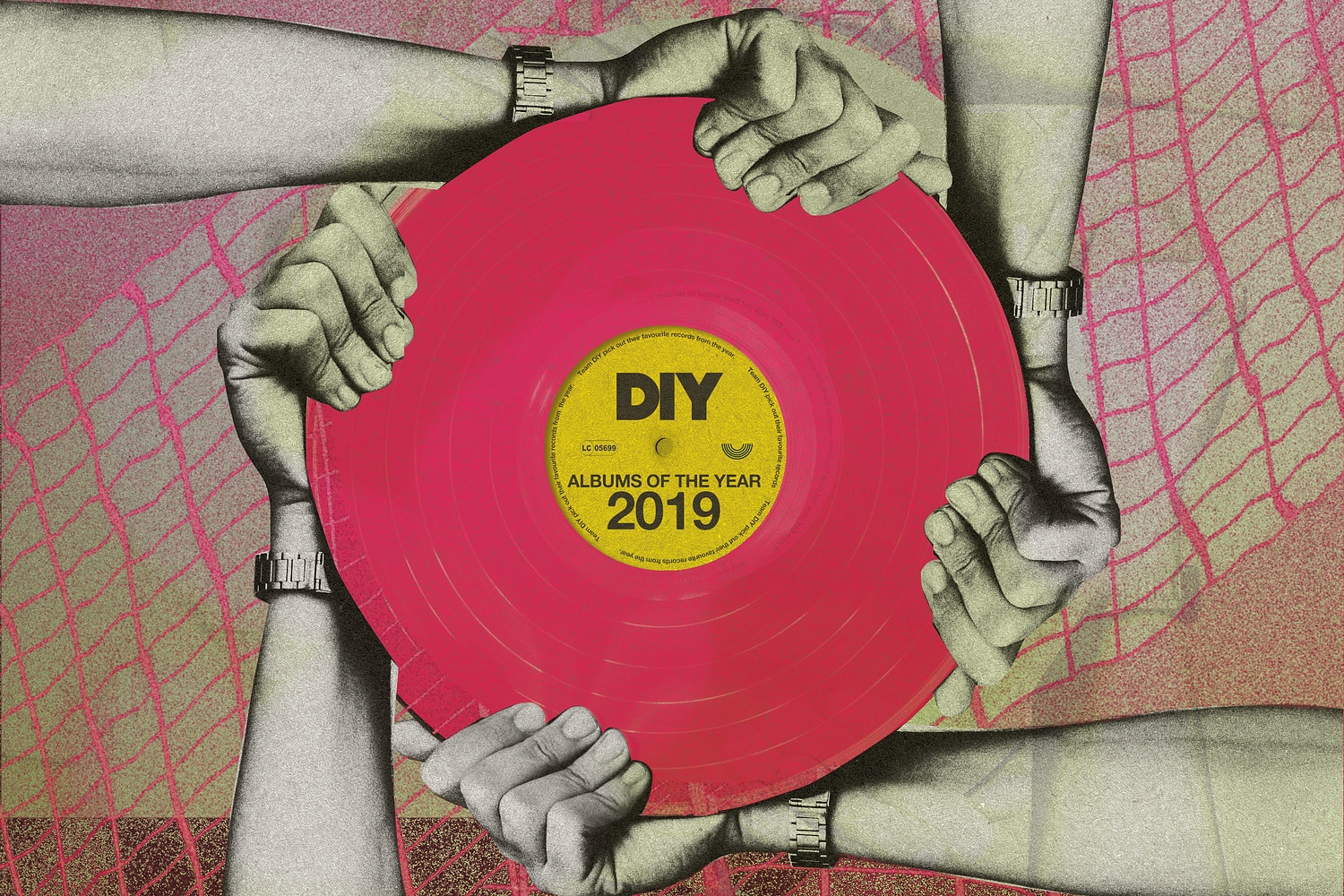 Team DIY pick out their favourite records from the year.
20th December 2019, 12:00am
Featuring King Gizzard & The Lizard Wizard, IDLES, Tkay Maidza, Sleater-Kinney and more.