After the runaway success of her debut album 'Lush', Lindsey Jordan faced some of her most challenging life lessons yet. With new album 'Valentine', she's offering up even more of herself.
It's a weird thing," Snail Mail's Lindsey Jordan lowers her voice mid-sentence, "being a confident woman…" She's almost raising an eyebrow conspiratorially in jest, yet is deadly serious all the same. She sits back in her chair and grins. "And I feel it constantly!"
Confidence, perhaps unsurprisingly, has played an integral part in Snail Mail's career so far. Back in 2018, Lindsey released her debut album 'Lush' just a week before her 19th birthday; that same day, Rolling Stone would name her an "indie-rock prodigy" and the hefty praise didn't stop rolling in. Applauded for the ways in which it deftly navigated the often confusing and disorientating final years of teenage life, 'Lush' was a debut that officially propelled her into the spotlight as the bright new hope of indie's next generation.
"I was young and it just happened really fast for me. It's hard to make sense of that," the now-22-year-old reflects on those early years that surrounded the release of her debut. "[Starting out], we did it in a way that was really DIY; we played house shows, we booked our own first tour, we were sleeping on people's floors. Then almost immediately we started getting offered tours, and agent, manager and label offers. That was so confusing to make sense of. It was really instant and it made working really confusing." The "reasonable doubt" - as she calls it - began to seep in. "It was like, 'Oh cool, I struck gold one time but that doesn't mean anything about me as an artist or a writer.'"
Alongside her fast rise to prominence came a more internal kind of challenge. Much like many young stars before her, Lindsey found herself struggling with the coy, girlish narrative that was being pinned to her work. "I've always felt like a confident woman but it felt like I had to dull that down when I was presenting my teenage self," she explains. "Like, 'I'm bold but I'm kinda meek too', when realistically I was like, 'This album is great!'" she laughs. "Now I've just become a lot more in tune with the things that I like about myself. Not to make it like this - because it's not usually my tea - but it just feels crazy that all of my favourite artists that are men are confident and everyone loves them for it. Like, what, Liam Gallagher?! Holy shit! So, I just felt like, 'Why am I holding this back?'"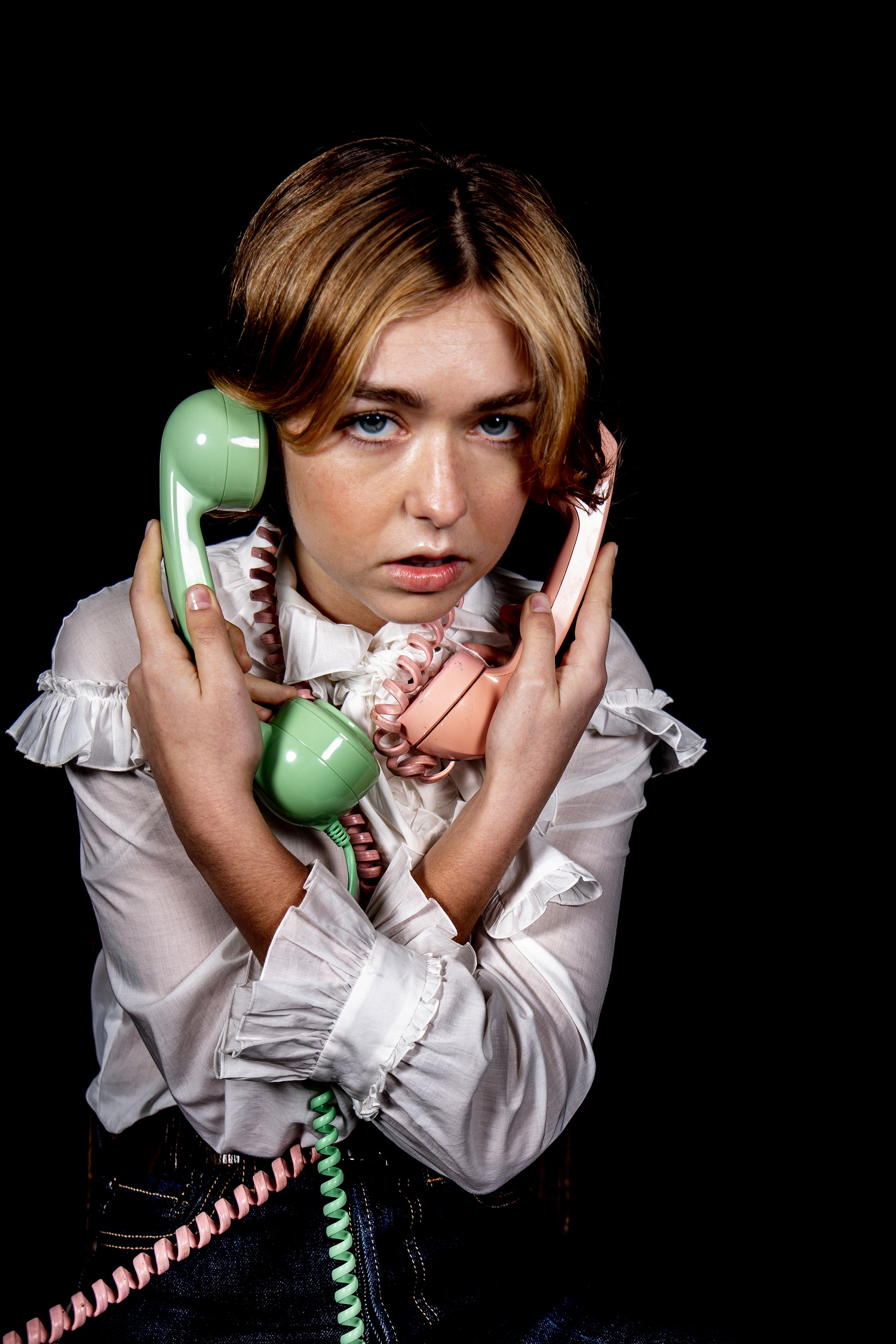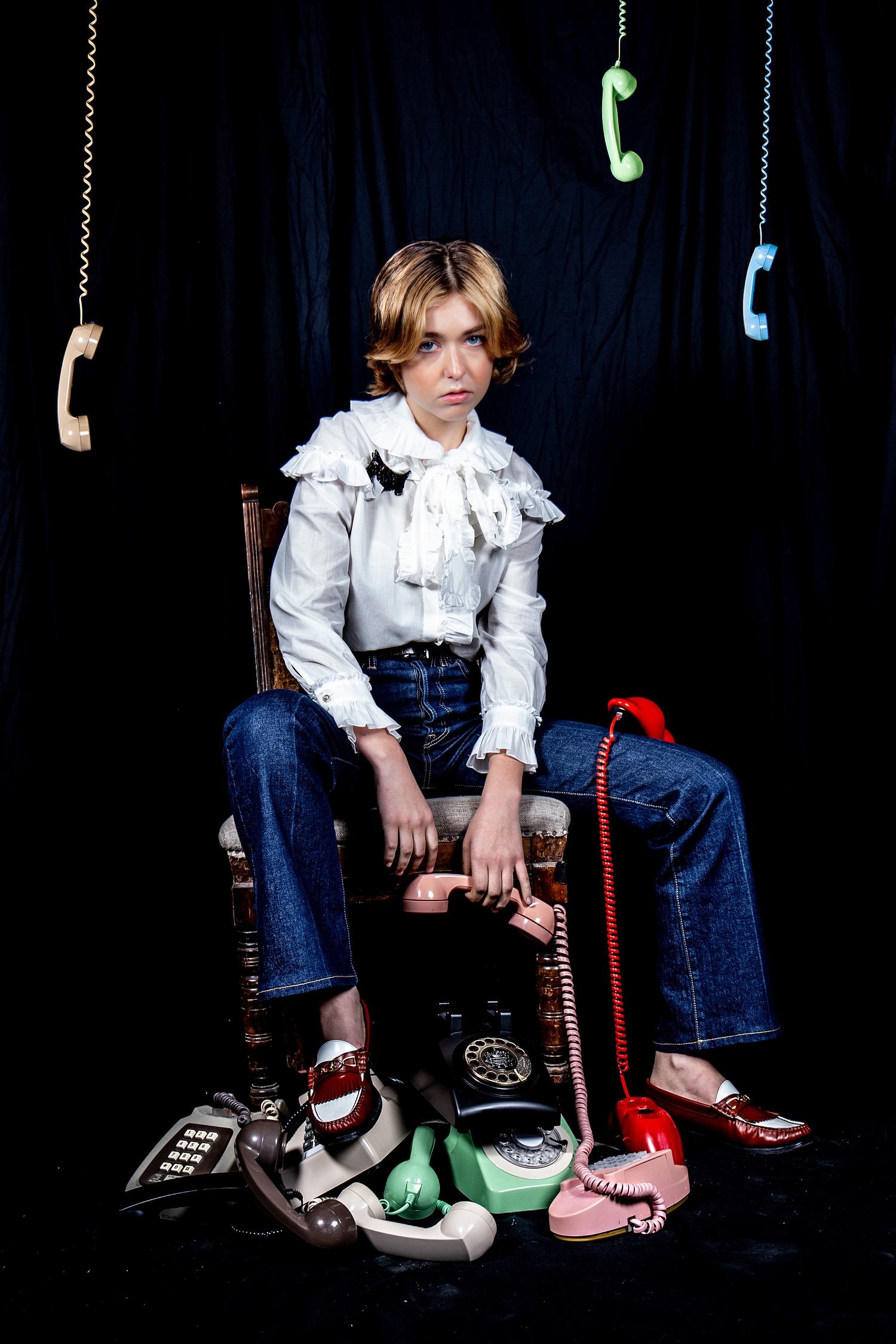 "I've always felt like a confident woman, but it felt like I had to dull that down when I was presenting my teenage self."
Following several years' worth of touring, by the time she came to begin work on what would become her second record, Lindsey found herself at somewhat of a loss. While life on the road saw her real world stand almost still ("I didn't have shit to say [anymore]," she states, "I was just hoping I would have some meaningful experiences"), it was only upon her return that things began to finally catch up with her.
"A ton of stuff happened that made me feel like I emotionally went from 16 [years old] to wherever I am now," she explains. "The character jump is crazy. I kinda think I only became self-aware within the last year?"
While a person's transition into adulthood always presents its own unique set of challenges, it's the central heartache explored in new album 'Valentine' that seems to have presented Lindsey with the steepest learning curve. Throughout the record's ten visceral tracks, her emotions are palpable and raw, veering from confrontational ('Ben Franklin') through to the more vulnerable and internalised ('c. et. al.', 'Automate').
"The experience that I'm talking about taught me a lot," she nods. "My relationship with love is so different nowadays. While the first [record] was a lot of imagining and trying to have an understanding of love - wanting it, wanting my crush to like me, all that stuff - 'Valentine' is kinda about the danger and the issues with being a human that falls in love with concepts, as love is between a human and a human. [I learned] so much about myself."
"My relationship with love is so different nowadays."
Love wasn't the only curveball that life planned to throw her way either. Towards the end of 2020, Lindsey was admitted to a rehab facility in Arizona, as referenced in a lyric on 'Ben Franklin'. A line - "Post rehab I've been feeling so small" - that has already garnered considerable attention even ahead of the album's release, her stay might have been due to "issues stemming from a young life colliding with sudden fame and success", but it also would go on to offer up a new perspective for the singer.
"The thing I'll say about rehab is…" she begins candidly, "I didn't wanna go. I fucking hated it, it sucked. I didn't have music in there; I didn't have my phone, and I couldn't listen to anything. So I was calling my bassist Alex, who's also my best friend, to put 'Vox Celeste' by Deerhunter on over the phone, through the rehab landline. It was crazy because it just sounded like static! But just loving music that much… There was a guy who worked there who was just the sweetest person I ever met and I learned a lot just talking to him. He restrung a guitar for me that didn't have any strings, and let me listen to 'Vox Celeste' on his phone. That just rejuvenated my interest in what I was doing.
"Right before I left, I was like, 'I'm not finishing this fucking album. I'm tired, and this is hard and is taking too much and not giving me enough'. But after I got out, I was like, 'I love music, let's finish this record!'. That clear-headedness is really key in a job like this. You can't be a wrecking ball; you have to know what's up or else you're gonna fuck yourself. It's not glamorous or attractive, it's sad and horrible. In a generous sense, the job puts so much pressure on people and there are so many circumstances that are fucked up, so you have to be good with you."
A conscious but liberating decision, her sense of self-acceptance is something that's fed directly into every corner of 'Valentine'. Beyond the bold instrumentation - "If it's right, I love grandiosity," she notes - and the album's whole aesthetic style, Lindsey's feeding more of herself into her work than ever before. Ultimately, she's confident in herself and no longer plans to pretend otherwise.
"I have a compulsion to be really honest, and that's sometimes for better or for worse," she divulges. "I mean, I was writing all of it in real time, so all of the emotions are really raw. When I wrote 'Ben Franklin', there was more than one line where I was like, 'I don't wanna put this out, I don't wanna say this!'" she mockingly grimaces. "You know, the rehab line, and then [the line] 'Honestly, sometimes I hate her just for not being you'? That's mean! It came into my head and I was like, '…it's good though!'" she laughs. "I don't wanna come off mean, but I don't think it works for me if I try to put how I look over the art. If I look kinda desperate, or [show] these unattractive traits of myself, that's where I'm at! That's what I have to say! It's not necessarily doing me any favours; it's a personal decision to do it. But I also feel like I can't help it. I don't wanna make music otherwise."
'Valentine' is out now via Matador.
Read More
Featuring James Blake, Romy, Marika Hackman, yeule and more.