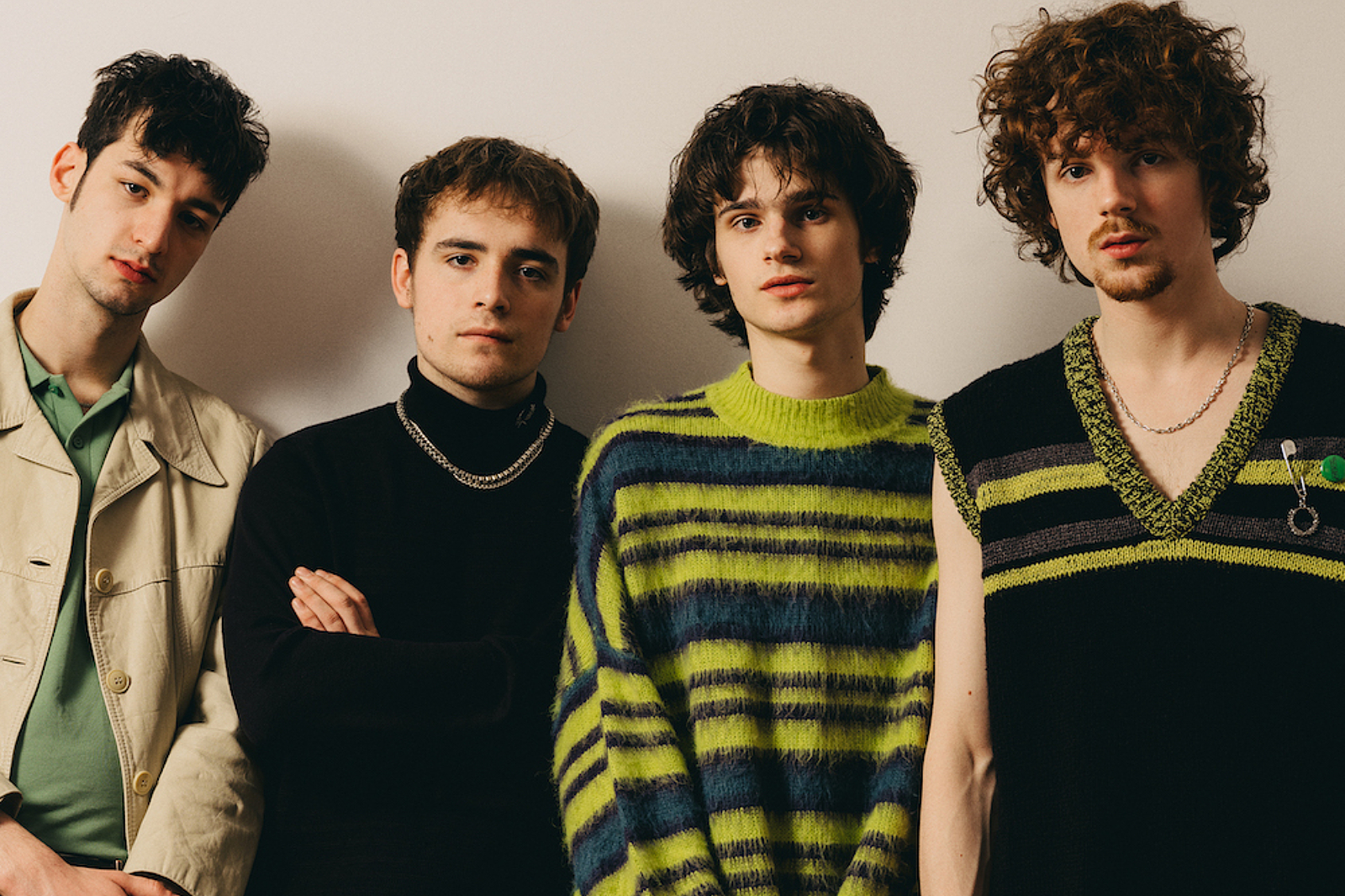 Photo: Alex Evans
Neu The Lounge Society: "I don't want to be just another post-punk band"
Still in their teens, these Speedy Wunderground-signed outfit are aiming to reach far past the connotations of that description.
When The Lounge Society start reminiscing about the band's formation, you could be forgiven for thinking they were dredging through decades of history. In reality, however, they were at secondary school together in Hebden Bridge and it was the summer of 2017.
From those first early jam sessions playing Strokes and Arctic Monkeys covers to their debut gig in January 2018, via releasing the fastest selling 7" in noted label Speedy Wunderground's history (2020's 'Generation Game') and now recording this month's debut album with the ever-prolific Dan Carey, it's been a giddy ascent for the still-19-year-olds.
"We had to release our first single just as the whole pandemic was kicking off," reflects guitarist Herbie May. Ultimately, it would prove to be serendipitous timing, with listeners scouring the lyrics of 'Generation Game', finding topical Covid references that were never intended to be there. The phenomenon continued recently with their most recent single 'No Driver'. "We just released [that] song," Herbie continues, "and the next thing of course, the prime minister resigned, and now it really does feel like there's nobody at the wheel." "We did it!" answers bassist Hani Paskin-Hussain, with a cheeky smile. "You're all welcome…"
"Everyday life is something that you can no longer talk about in an apolitical way."
— Herbie May
Titled 'Tired of Liberty', The Lounge Society's debut is a tightly-coiled beast; a ball of politically-charged, musically jagged tunes that at once fit into the post-punk world of Speedy Wunderground (Squid, black midi), but are easily distinctive enough to ensure that they carve their own niche. Working in Dan's studio, they explain how the label's co-founder and in-house producer proved an integral cog in the operation.
"If we're honest, we're quite an angsty and nervy group of people - especially when it comes to making a record, which is basically all we care about," says Herbie. "We could have ended up tearing ourselves apart and losing all focus, but Dan's ability to make us relax and also to ramp up the pressure when needed was very valuable."
Lyrics, meanwhile, are a primary driver for the quartet's (completed by vocalist and bassist Cameron Davey and drummer Archie Dewis) music. They work on them collaboratively, refining and compressing them until every last word has been painstakingly considered. As 'Generation Game' proved from the outset, The Lounge Society aren't shy about addressing our current socio-political malaise ("They'll take your lungs and sell them to rich folk/ They'll breathe your air and live your dreams").
"When we were eight years old, the Tory government was elected, so ever since we became remotely politically conscious, we've been in a culture of political anger," says Herbie. "What we do is an honest reflection of what political angst really is, which often doesn't offer solutions, it's just an expression of anger or frustration. Everyday life is something that you can no longer talk about in an apolitical way."
Recently, meanwhile, the band had another milestone moment at Lancashire's Lytham Festival, which found them sharing a bill with Wet Leg, Fontaines DC and their early heroes The Strokes. Aligning them in a path to the big leagues, it's only given them a taste for more. "We want to be The Strokes and we want to be Fontaines," says Hani. "I know that's ambitious, but I don't want to be just another post-punk band. That should be the aim for any band; you've got to have that mentality, or else what's the fucking point?"

Read More