Not Drowning: The WAEVE
The result of a chance meeting between musicians Graham Coxon and Rose Elinor Dougall, The WAEVE and their self-titled debut album would become a life raft for the pair to weather the storm.
If Hollywood had drafted up a storyboard of The WAEVE's formation and development over the past two years, the resulting plot summary might have sounded a little too perfectly on-the-nose for even the film industry to believably buy into. Two seasoned musicians, both going through a patch of jaded fatigue; a fleeting meeting against a backdrop of harrowing plague and global panic; a resulting, tentative union that would blossom into some of the best music either have made in years and, as the credits roll, a personal cherry-on-top complete with the birth of a new baby. It's the stuff of indie fairytale, but an accurate document of the last 24 months for Graham Coxon and Rose Elinor Dougall.
The former, of course, needs little introduction. Blur's inimitable guitarist and a longstanding solo artist in his own right, Graham's place in music lore was secured decades ago and yet, come the end of 2020, he was feeling just as lost as everyone else. "I hadn't done any work that whole year and I just felt really shut behind glass or underground. It hadn't really crossed my mind even the idea of work and, when it did, I wasn't enamoured with the idea of trying to process into music or songs how I was feeling at that time - which was awful," he recalls.
In a brief window between lockdowns, Graham had agreed to play a set at London's Jazz Cafe as part of a charity gig raising money for Beirut. Also on the bill was Rose who, following her third solo album and with a series of collaborative projects alongside the likes of Mark Ronson and Baxter Dury to her name, was feeling similarly disillusioned. "Trying to get another well of energy to do another project, especially when the outside world is imploding, it's a tough thing for anyone to do," she begins. "And the older you get, the harder it is. I think it's the same thing as embarking on relationships as you get older with all the baggage you carry with you. It all ties into the same thing, so it's a bit like, 'Oh fucking hell, am I really gonna put myself through this again?'"
Though both musicians had existed in vaguely orbiting circles for years, their interactions until this point had been limited to a couple of brief encounters at awards ceremonies and a conversation almost two decades previously, when the guitarist had attended a gig of Rose's first band The Pipettes and been ordered to buy her "a triple brandy and coke - that's what I was drinking at the time…" The bolstering power of booze is somewhat to be thanked this time around, too. Following what Graham describes as "a couple of shy little chats in the smoking bit", Rose left the evening with a suggestion: "I was thinking about maybe dragging myself into making another record but feeling pretty despondent about everything, and I'd had enough tequila to say, 'Oh, one day we should write a song together' as I was walking out the door, thinking it wouldn't come to anything."
A continuing correspondence of swapped YouTube links and a socially-distanced walk across Hampstead Heath later, however, and the potential for fruitful collaboration seemed too big to ignore. "When this idea came up it kind of flooded my head with sudden positivity, like maybe this is the key to get me out of a really gloomy space and to not have to do it on my own," Graham says. "We went for a walk, and it was extremely bright and the sun was low, and we talked and it just seemed easy."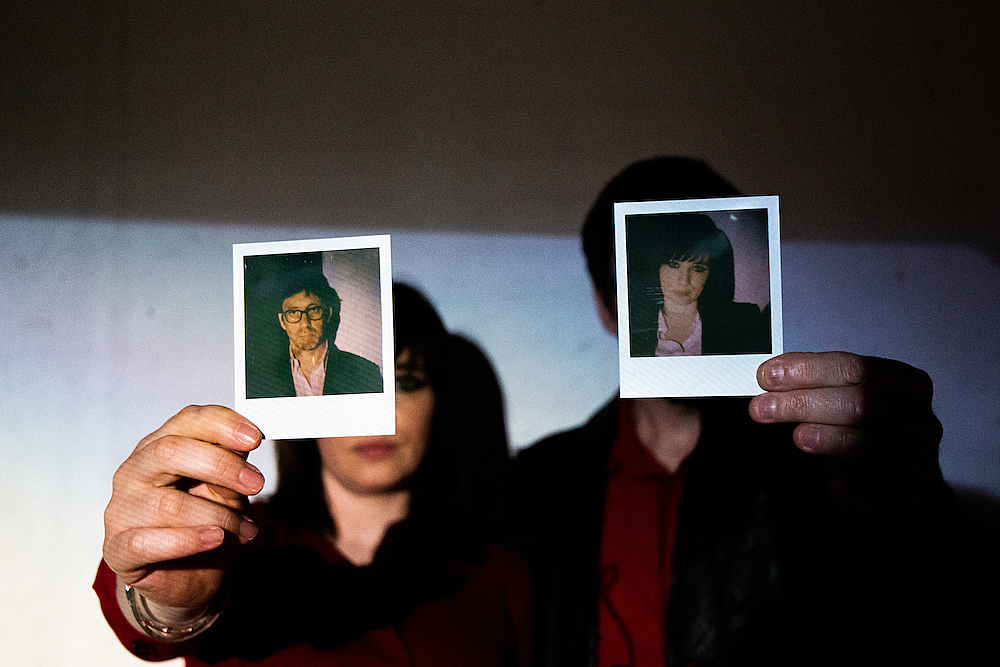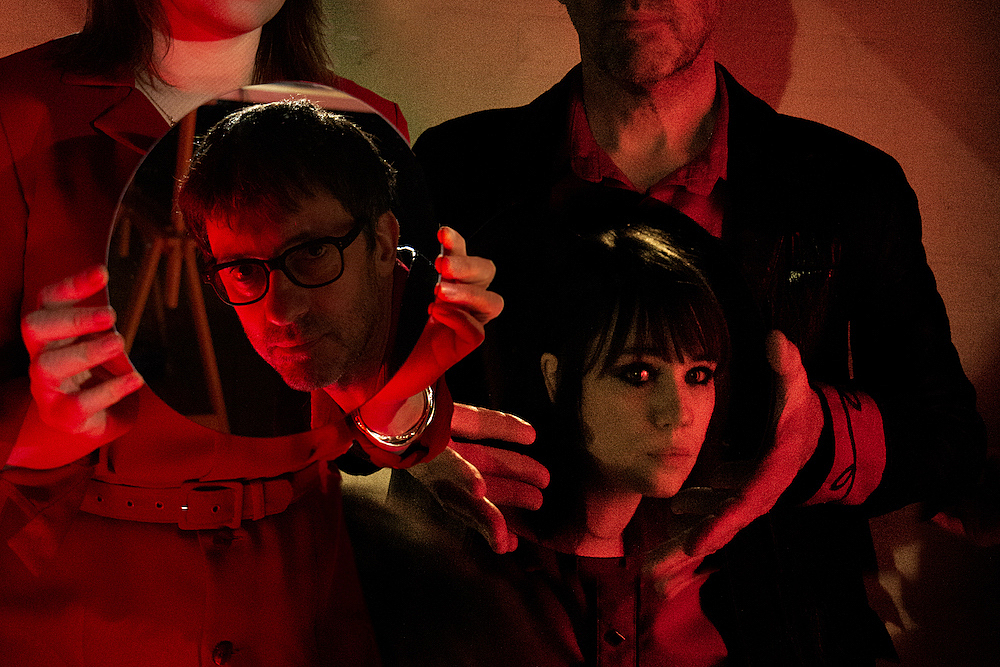 "We always saw it as a conversation where both voices had to be equally [important]."
— Graham Coxon
There's a symbiosis to 'The WAEVE' - an album that pushes both its authors into audibly new territory, creating a sonic palette full of intensity and melodrama - that resonates in conversation with the pair. Rose is warm, sweary and endearingly unguarded, bemoaning the mental mindfuck of navigating photoshoots, post-pregnancy; Graham - famously not the biggest fan of a press appointment - is on chatty and enthusiastic form, only clamming up when we briefly mention Blur's forthcoming summer schedule. When writing their collaborative debut, they explain, this sense of pushing each other and drawing the best from the other was central to 'The WAEVE''s exploratory nature.
"You become mirrors to each other," Rose explains. "He'll be like, 'Come on then Rosie, I want you to shout at the end of this track' which I would never normally do, but it was really freeing. And equally you can be a bit throwaway with your vocal and I really pushed you to just sing it properly and perform it a bit more," she continues to Graham. "You were a little bit reticent to do a guitar solo and I was like, 'I'm fucking having some guitar solos on it because otherwise what am I doing here?' That's what I'm here for, man!" "Someone's normally a bigger presence, but we were both such equal presences in writing it and singing it, and I think we were always bearing the other one in mind," Graham nods. "We always saw it as a conversation where both voices had to be equally [important]."
On some of the record, this notion of conversation manifests almost literally. Take opener 'Can I Call You?', which begins with a poised, centred verse from Rose on piano before speeding up and exploding out, as Graham's response careers along filled with panic and trepidation: "I'm tired of being in love / I'm sick of being in pain". On six-minute centrepiece 'Drowning', blustering images of rising tides frame a song in which the two voices address ideas of acquiescence and surrender; Graham describes the saxophone-laced 'Undine', meanwhile, as "almost like a folk tale, based on a boy going off to sea, saying goodnight to his sweetheart as the ship is coming closer".
Throughout 'The WAEVE', there's a particular visual language and atmosphere that the two musicians found kinship in creating. Set along cliffs and coastlines, and drawing from a very traditionally English sense of romance and folklore, on one hand these forays became a way for the pair to escape the very real confines of life in early 2021. As Rose succinctly summarises: "We painted landscapes for ourselves because we didn't have any landscapes in the real world." In a more abstract way, however, the terrain of the album allowed the two to lean into the "Englishness of both of [their] outputs" in a way that felt far-removed from the current murky reality of their homeland.
"I think what it is to be English now is a really complicated, conflicted thing, whereas the thing we both find solace in is the landscape of this island, so those images were in our consciousness," Rose explains, "forests and coastlines and that sort of stuff. Somehow, that felt like something to cling on to amidst a pretty unpleasant co-opting of what that national identity might mean, and a way of subverting that stuff."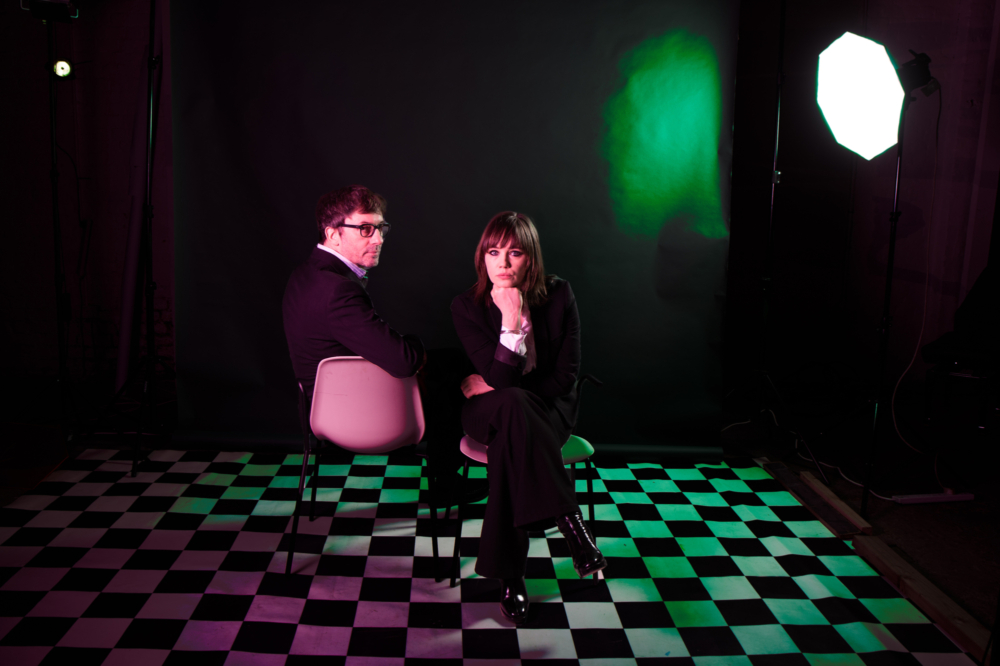 "We painted landscapes for ourselves because we didn't have any landscapes in the real world."
— Rose Elinor Dougall
Musically adventurous and varied, from the krauty pulse and warped harmonies of 'Kill Me Again', through the sombre strings of 'Sleepwalking', to the crotchety, robotic rock of 'Someone Up There', where The WAEVE's debut treads diverse sonic paths, lyrically it has togetherness in mind. On 'Over and Over' they ask "Would you keep me safe from harm?"; on 'Drowning' they question "Is there peace to find in you?". Throughout its ten tracks there are images of hands held and hearts laid on the line.
It's not hard to translate the frequent mentions of finding solace in the life raft of another human to the authors' own story. "Yeah, that's what's happened!" Rose laughs, matter of factly. Graham nods, "like a log in the sea," as his partner justifiably raises an eyebrow at his choice of woody metaphor. "It was finding someone who I felt like I could face it all with, and the music we created became some sort of support at a time when we thought we were gonna jack the whole thing in as a bad lot," he continues. "I've always been too scared before that [collaborating] would be a disappointment and that the awkwardness would just be too much for me. [But because of lockdown] it felt like our audience didn't exist and it was for nobody but ourselves."
Rose picks up: "I have done quite a lot of [collaborating] in my career, but the amazing, magical, mercurial thing about making music is that it doesn't have a formula, and there's no guarantee that it will work. I was kind of shitting myself because I was so excited to work with Graham, and the potential for it not to work would have been such a heartbreak for me, but I was ready for it and at that moment there was fucking nothing to lose."
Far from any potential loss, with The WAEVE the two musicians have found a partnership that's more than the sum of its parts - one that's evidently given its creators a new lease of artistic life, and that, from a beginning rooted in zero assumptions, now feels like a project that could stretch on indefinitely. "It's amazing really," smiles Graham, "because we didn't expect it at all."

'The WAEVE' is out now via Transgressive.
Read More