Interview underscores on new album 'Wallsocket': "I'm making pop music with the mindset of maths"
On her debut for Mom+Pop, April Harper Grey is trying - and succeeding in treading - totally unique terrain.
'Wallsocket' - the new album from San Francisco musician April Harper Grey (better known as underscores) - is one of the most original, eclectic, excitable releases to come out of 2023. Remember when you first heard Jockstrap? Take that innovative spirit and filter it through the lens of a twenty-something tech nerd who cut their teeth touring with 100 gecs and you'll probably still not even be close.

Centred around the residents of Wallsocket, Michigan - a suburban town that Google deems to be fictional but Grey swears is real (ahem), the album takes a twelve-song trip through the plotlines of three protagonists via crunching electro-punk, loose Beck-like swagger, pop collaging and more. Ahead of their November UK tour, Grey tells us all about it…

Congratulations on 'Wallsocket'! It's an album that's audibly in debt to the boundaryless way people listen to music now, but did you have any big musical phases along the way?
100%. underscores is an 11-year-old project by this point, but for half of that I was just trying to make dubstep and American EDM. I eventually got bored of using the same sounds and that's when I started fusing other influences into it - a lot of jazz and then, when I was 17, I made a project where I sang on it for the first time.

When you were making EDM, it was before you were old enough to go to clubs. What resonated with you?
It's like math. EDM historically comes from the UK and, when it's from there, it's murky and it only really makes sense in a club setting. But when that sound came to America, we kind of bastardised it to the point where it became a dick-swinging contest of who can create the craziest sound. The music I was trying to make was definitely not music to listen to in a live setting. The main appeal for me was that it was like rocket science - tweaking knobs and stuff.

That's a lot nerdier than expected!
It's very nerdy! I love to nerd out about things. I treat music like it's math - like trying to solve an equation, making sure all the variables fit. Performing live is interesting because a lot of us in the scene are making music where it's not apparent what we should be doing [on stage]. It could go a billion different ways. Right now, it's just me up there and I play guitar on some songs and sing on others. On the upcoming tour in October I'm trying to get a projection screen and go crazy with the visuals but I think it'll still just be me.

Despite the nerdiness, there's also nursery rhyme chants and energy and playfulness in the record - how do you want to get that balance?
It's about being serious about being tongue in cheek - applying that mindset of [maths] and making pop music with that same ethos. Being serious about having fun.

You previously toured with 100 gecs and have a lot of connections to that hyperpop scene - how has that helped you along the way?
Gecs are really great 'cos they're the most serious about having the most fun. When they first blew up, I think all of us in the scene were affirmed; it opened up the floodgates for all of us, and we realised there was an audience for weird music. I'm grateful to have been a part of that scene because I think the ethos behind it is really cool. It's about making something that's new, and I think that's a valiant thing to do: to create something that couldn't have been made before 2023.

And something that couldn't have been made by anyone else apart from the person who's made it…
It's all these kids that probably started out making dubstep or Youtube EDM because they had a Minecraft channel. There's a very specific throughline that most people in the scene probably followed and it's like, only this kind of kid growing up could now make the music they make today.

Were you a big gamer?
I was really bad at games but I did have a Minecraft channel. It was NOT a successful channel but the amount of things that you learn from creating Minecraft videos; you learn about audio and video editing, you cure your voice for the first time, you probably learn Photoshop for the thumbnails. It's like getting a wide variety of skills you could put on your resume at age 11.
"I think it's a valiant thing to do, to create something that couldn't have been made before 2023."
So then, 'Wallsocket' is a fictional town…
No it's real!

How would you describe this definitely real place?
It's the epitome of upper middle class suburbia, which is something I grew up around. I think it's just a really funny subset of America that I wanted to talk about a bit, and it [kicked off] a lot of themes to do with growing up and coming of age.

The trailer has a lot of existential questions about life and your place in the world - what were you thinking about when you were writing?
I left home for the first time at 18, and these were questions that I wish I'd asked myself before I went off into the world. I had a personal goal in mind [for the record] of just squashing a lot of stuff and trying to find answers, and I think I did that - I think I got to a healthy place through the record. That's a huge goal of making music for me; it's a space to figure things out.

Is there a narrative throughout the album?
I did try and create a narrative out of it - it became a little convoluted but I tried my best! It's essentially three girls at a point where they're trying to navigate their way through adulthood, and they're all relying on others to help them through it but it's something they can only really do themselves - that's the message. It's only your individual responsibility to grow up. You can't rely on others for it; you can't pay for it; it's an individual process.

What were the big musical influences along the way?
I listened to a lot of Beck growing up, a lot of Jack White. Those two in terms of the rock canon I think are really interesting. I think the most influential project to this album was 'Music' by Madonna, which is one of the first albums I remember listening to. It's country, but it's also trance - it's so weird and I think because it was one of the first things, it left a huge mark on me. Then some influences are always gonna be there. A lot of 2010s pop stuff like Marina and the Diamonds, Justin Timberlake, Kesha…

And what do you hope people will take from 'Wallsocket'?
I hope people can be inspired by the sound of it. I hope it sounds like a new combination of sounds. I hope people can go back to the album and it can last for a bit in people's minds.

'Wallsocket' is out now via Mom+Pop. Check out the full list of dates for underscores' 'Hometown Tour: The Away Games' below.
NOVEMBER
30 London, Heaven
DECEMBER
01 Manchester, The Deaf Institute
02 Glasgow, Slay
04 Bristol, The Exchange
05 Brussels, BE Botanique
06 Utrecht, NL EKKO
08 Berlin, DE Lark
09 Warsaw, PL Voodoo
10 Prague, CZ Bike Jesus
12 Paris, FR Le Point Epémérè

#AD
Records, etc at
Read More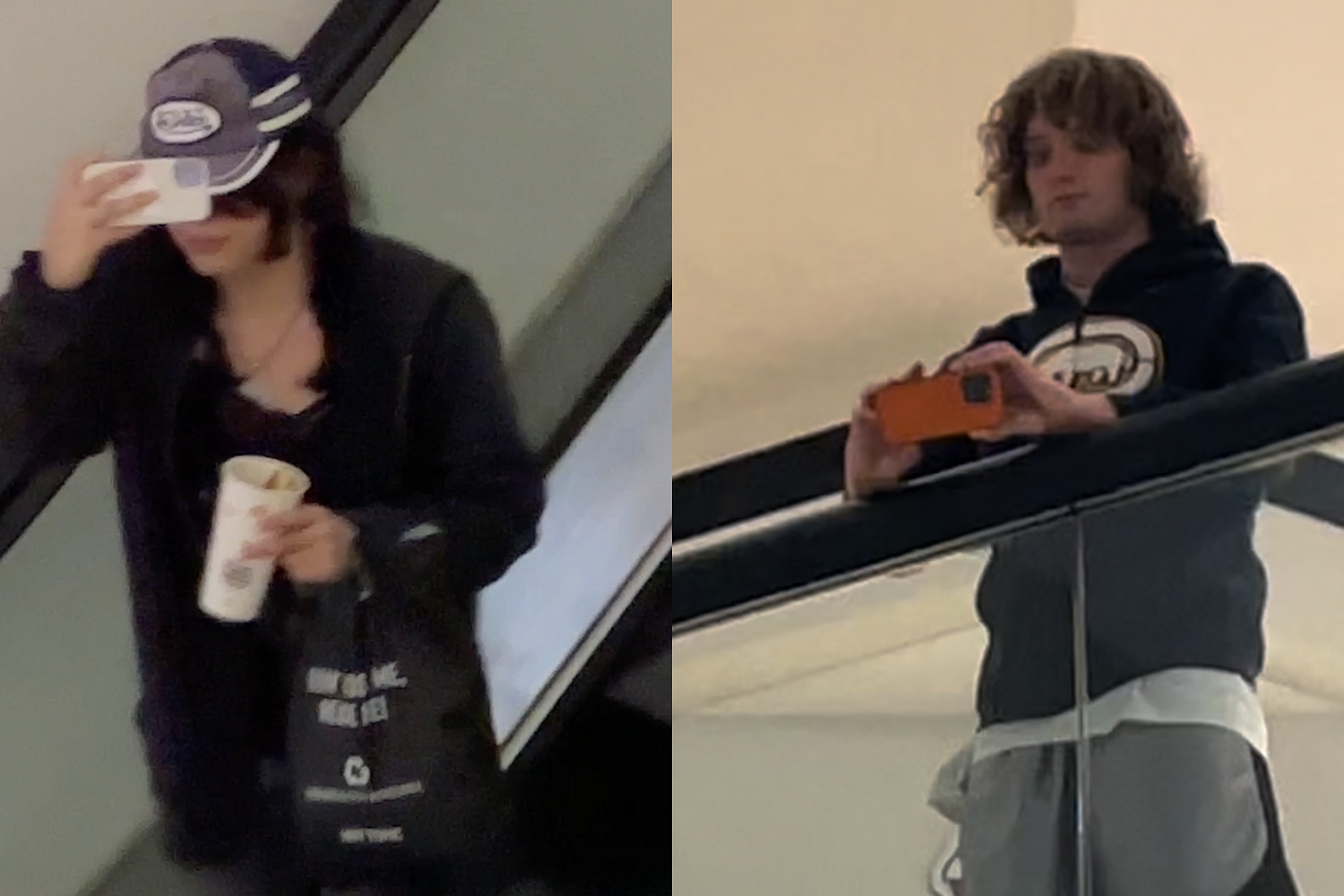 4-5 Stars
For the most part, 'Wallsocket' is the sound of an artist operating entirely, brilliantly on their own terms.
20th September 2023, 7:52am
DIY's essential guide to the best new music.
27th July 2023, 2:39pm
Featuring King Gizzard & The Lizard Wizard, IDLES, Tkay Maidza, Sleater-Kinney and more.