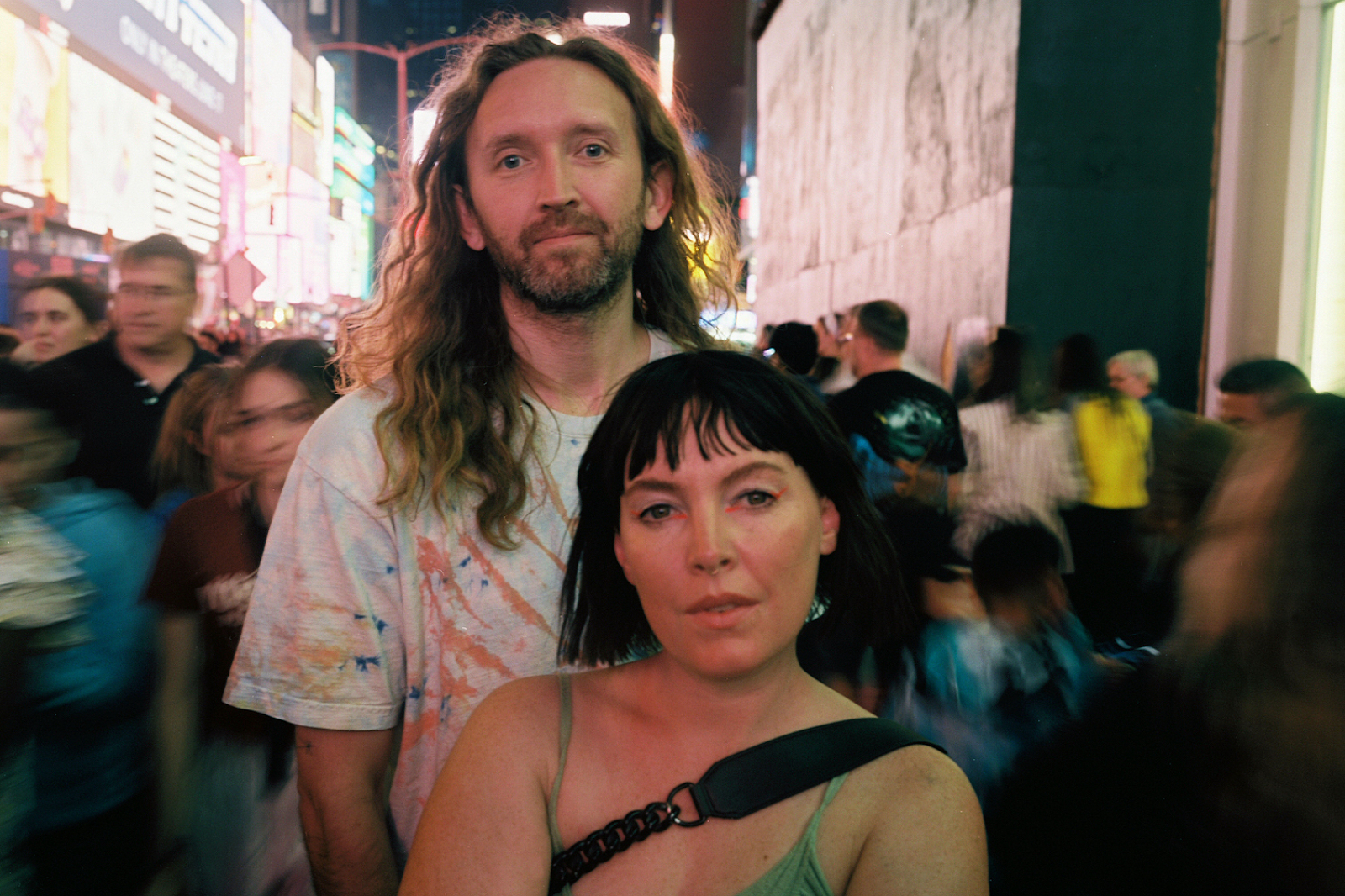 Photo: Brian Karlsson
Upbringing: Sylvan Esso
With new album 'No Rules Sandy' out in the world, Amelia Meath looks back on the early days…
Last month, Sylvan Esso announced their new record, 'No Rules Sandy', and today it is out in the world.
The fourth full-length from Amelia Meath and Nick Sanborn, Amelia says the album "feels like who we actually are. It just feels like us. We're not trying to fit into the mould, just happily being our freak selves."
A freeing new electro-pop offering, we caught up with Amelia to find out how she learnt guitar during the pandemic for their new album, and to get a life lesson about "buff" musicians.
What was the first gig you ever went to?
It depends. It was technically Little Feat in Keene, NH, but a couple weeks later I went to see 98 Degrees at the Tweeter Center for an All That! Live revue.
Were there a good supply of venues in your hometown?
Yes! The Middle East Downstairs, T.T. The Bears, which took my fake Massachusetts drivers permit that said I was 18, and The Brattle Theater where I saw The Microphones for the first time.
What was the first song you developed an obsession for?
'Juke Box Hero' by Foreigner.
What's the first song you ever bought with your own money, and why?
Lol, the first CD I bought was 'The Miseducation of Lauryn Hill'.
What's the story behind your first instrument?
I learned how to play the guitar during the pandemic. 'No Rules Sandy' is actually the first record we have made where I have written parts on an instrument as opposed to singing what I want and having Sandy play it.
What's your worst musical habit?
Singing what I want and having Sandy play it
What inspirations outside of music have an impact on your songwriting?
Yesterday, I saw this beautiful woman carrying a big bag of ice and it made me cry.
Tell us the best advice you've ever been given as a musician…
Never trust a buff musician.
And if you could be in a band from the last two decades, which would you pick, and why?
I'm not sure, would that mean I was taking someone else's place? Because if so I would rather just keep it as it is. Maybe Le Tigré, or the Talking Heads, or Rockpile, or The Heartbreakers but only for the first 20 years…

Get your copy of the latest issue
Read More