Barbara Windsor, "Space Tits" and the mad world of Vaults
Blythe, Barney and Ben are responsible for 2015's rousing soundtrack - how they got here is anyone's guess.
Vaults' journey from 2014 hopefuls to 2015 dead-certs has been anything but average. It's a process that's included stripping, discovering instruments that nobody's ever played before, and avoiding local dogging hotspots. Who said being in a band was easy?
In order to stand out, the three 'B''s - Blythe, Ben and Barney - arrived sporting sophisticated synth pop tracks that live in a peaceful world between Portishead, Massive Attack and Radiohead at their most romantic. Support dates for London Grammar in 2014 made plenty of sense, too.
They first struck gold at a debut festival show in Henham Park for Latitude 2014. Locals to Suffolk, they drew a huge crowd in an early afternoon slot, the big draw being this weird, bobble-y instrument that stood centre of the stage.
Its technical term is an aluphone, but Vaults prefer to nickname it "Space Tits". Sometimes they'll call it "Babs," too, named after Barbara Windsor. "Apparently it was made by a Danish farmer. He was hitting a gate post and it made a really nice tone, a bell-type sound," explains Barney, himself and Ben responsible for making these "Space Tits" work. "We were thinking of dressing it in bras on stage, but it might take away from the integrity we're aiming for."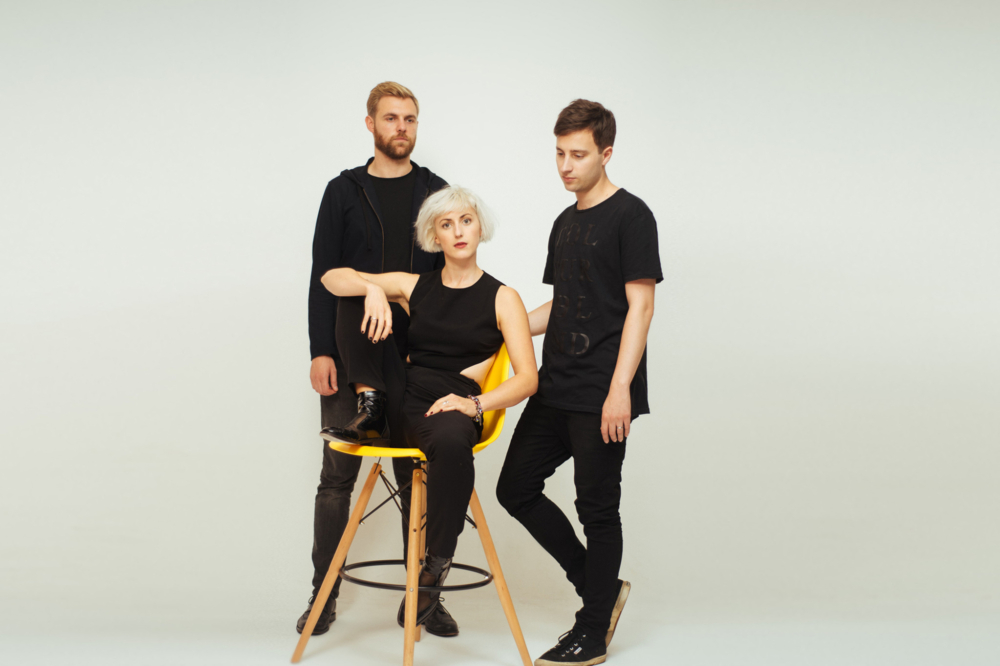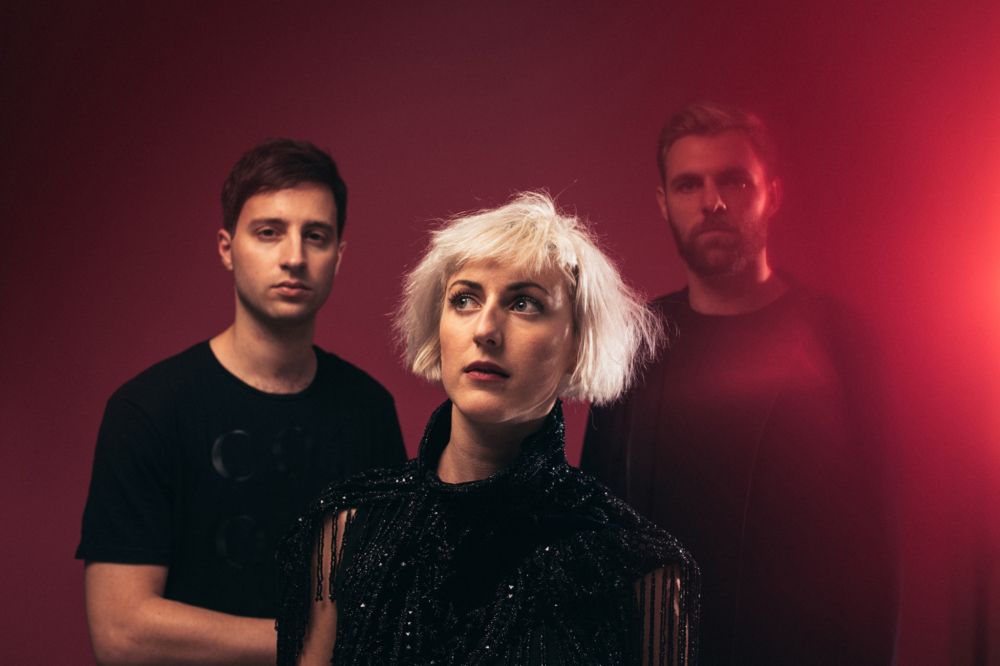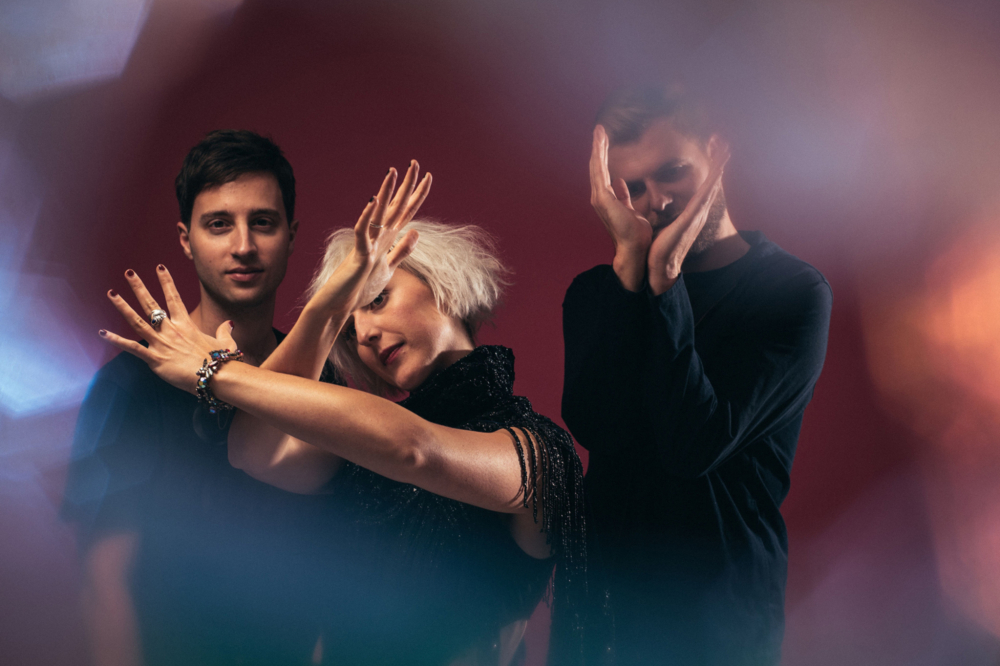 The trio's music comes off as quite serious - and it is, emotionally-wrung tracks don't tend to get made by shiny happy people - but the stories behind the project are anything but. For their debut 'Lifespan' video, they ended up visiting a local hotspot for 'dodgy stuff' just to make the whole thing happen. "We filmed it on the Epping Forest boating pond, run by these geezers," remembers Ben. "And it's a real hotspot for dogging. We scared them all off with our lights and stuff."
"The local ice cream van went home!" Blythe laughs, with Ben adding: "It's so popular for dogging there's an ice cream van that sells burgers all night. He turned up, saw all our lights and just turned round again."
Once the 'Lifespan' video was over and done with, similar experiences occurred in North London. "I got my baps out for the whole of Camden," Blythe jokes, referring to the bare-back photo that dons recent EP 'Vultures'' art. "Loads of people kept stopping and taking photographs - not of me, but there was some kind of artwork on the wall of the Hawley Arms. They just didn't see me at all, I was too high up."
Ben turns to Blythe. "Well, we talked about the idea of you being the 'Vulture', surveying on top of a cliff. Without sticking feathers on you."
"It was more of an abstract thing," says Blythe. "Just put a load of grease in my hair and run around the rooftops of Camden!"
"I got my baps out for the whole of Camden!"
— Blythe Pepino
On stage, beside "Babs", things tend to get more sophisticated. Recent headline shows and dates with Paolo Nutini saw the group surrounding themselves in tiny LED lights, Blythe donning a crown of lit-up wires. "I'm a theatre person," she says, citing a degree in set design. "For me, the visual side of a performance is half of why I do it. You get so much out of immersing people in a world.
"I said that I want some kind of mobile outfit. Originally I wanted something that would move. But we had to scale it down," she admits. "My stylist basically came up with the idea of using this luminous plastic. We ended up attaching LED lights to the end of material, which shot light through the plastic. It illuminated itself, but it would also catch the light from the stage."
This world of Vaults' might sound strange on the outside - maybe a little too nude-friendly for some - but it's undeniably universal. These songs belong in high places, reaching out and speaking on a big level with no hesitation. Just don't try dissing Barbara Windsor in front of them.
Read More