Listen
Audrey Nuna releases deluxe version of 'a liquid breakfast'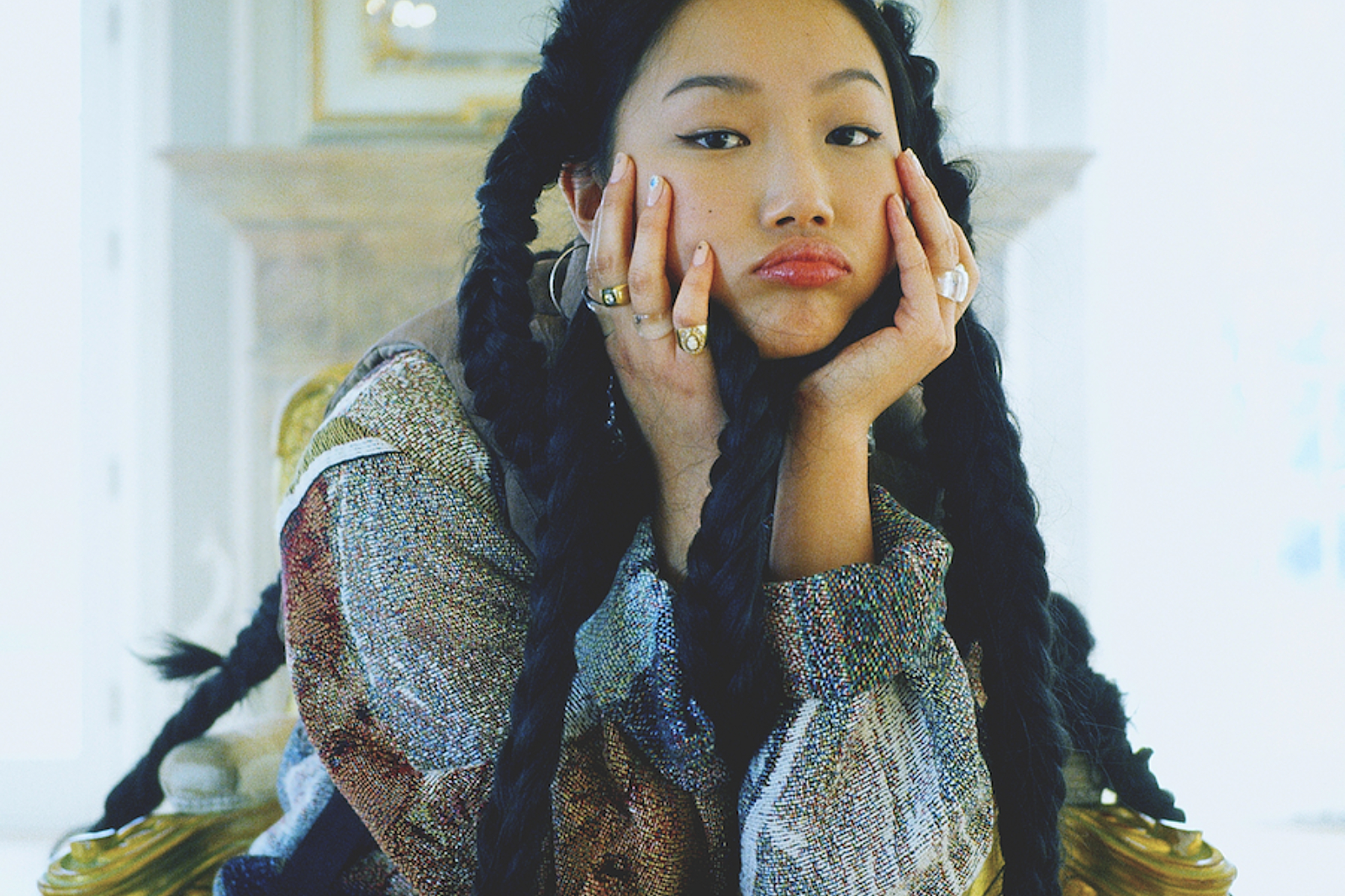 Featuring seven previously unheard tracks!
Following the release of her debut body of work 'a liquid breakfast', Audrey Nuna has now released a deluxe version featuring seven previously unreleased tracks.
Accompanied by a visualiser featuring video snippets of 4 of the new tracks, Audrey says, "This is the final installment of the Liquid Breakfast era. These are songs I held onto after the project, but they are almost like limbo - not quite the next project but still deserving its own story line. I worked with my friends on the video when I was in New York."
Speaking about the project on its release, she stated, "'a liquid breakfast' is a sign of my adolescence. It's the soundtrack of my move from the suburbs into the city back into the suburbs. I was a kid when I started writing it. I'm still a kid but there was definitely some Pika to Raichu action throughout the course of this project. I hope I stay a kid forever.
"Duality is a big recurring theme of this project and my life. Nonchalant and overthinking, foreign and familiar, hard and soft, ugly and beautiful, alone and lonely. I wrote a lot of this project from my apartment in New Jersey, recorded a bunch of it in my closet, sweating."
Check out the deluxe version below.
'a liquid breakfast' Deluxe Tracklisting:
1. Typical
2. Comic Sans (feat. Jack Harlow)
3. damn Right
4. Cool Kids
5. Get Luv
6. Baby Blues
7. Blossom
8. Space
9. Top Again (feat. Saba)
10. Long Year
11. Rebound
12. Dollah Billz
13. Irene
14. Molars
15. Changes (First Half)
16. Changes (Second Half)
17. Baby Blues (Remix feat. Beam)
Read More