Listen
Babeheaven release new single 'Heartbeat'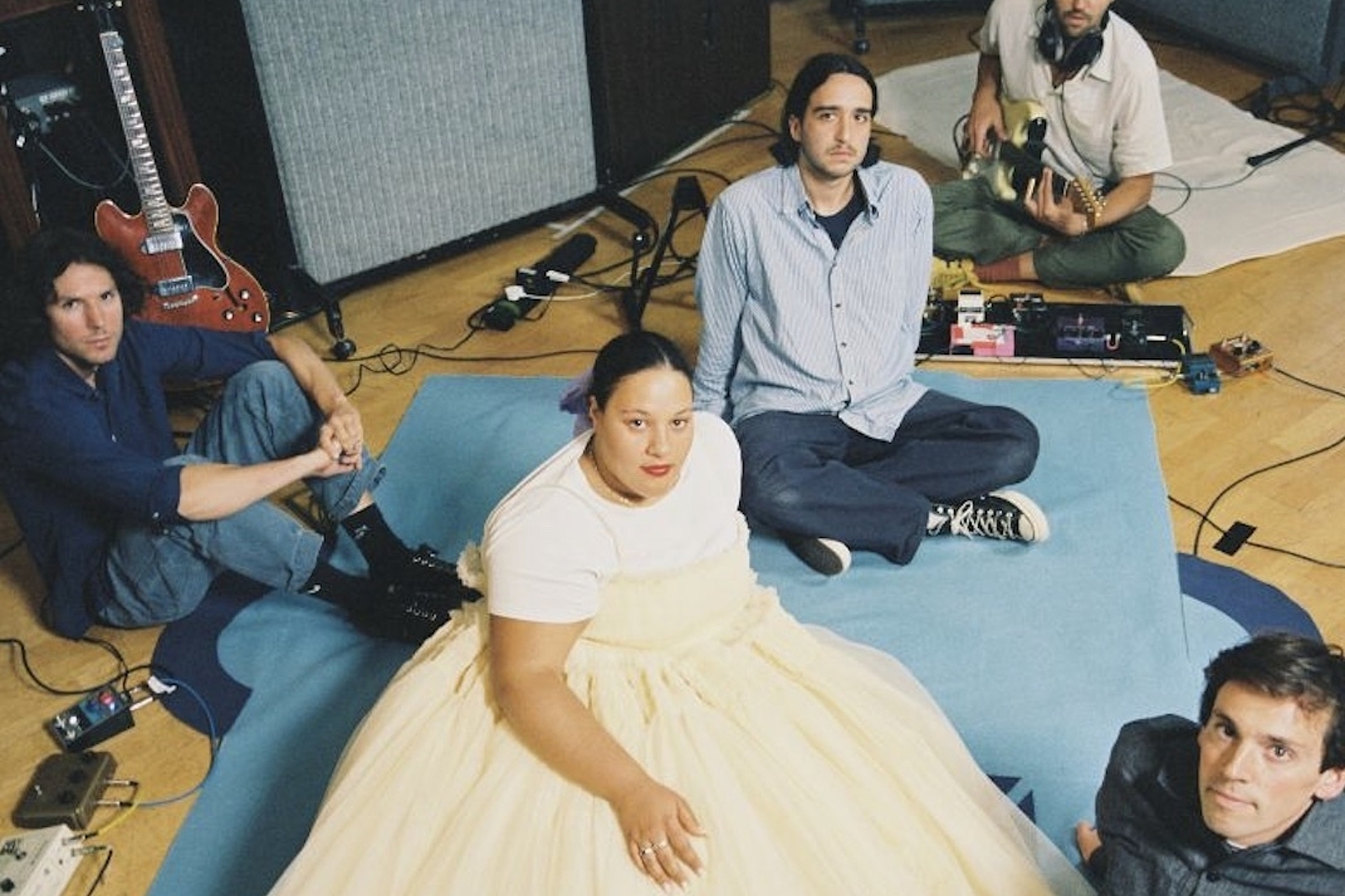 Photo: Tegen Williams
It's the latest track lifted from their forthcoming second album, 'Sink Into Me'.
Ahead of the release of their new album 'Sink Into Me' on 18th March via Believe, Babeheaven are sharing their newest single 'Heartbeat'.
"The lyrics to 'Heartbeat' were written on my way back from Luca's house," the band's Nancy Andersen explains. "We drove past a car crash, which had a blue tarpaulin over it. It means a fatal incident has happened, but I didn't know that until the driver told me. I wrote a poem about the moment - because really hit me, deeply Later, we started a song and we were caught in a cycle of chords. It was a good opportunity to use that poem. Inspired by Arthur Russell, the beat underneath it is pushing the words around. Like a chugging cello. But in this songs the drums go around and round until it breaks."
Have a listen below.
'Sink Into Me' Tracklisting:
1. French One
2. The Hours
3. Holding On
4. Make Me Wanna
5. Don't Wake Me
6. Fading
7. No Breakfast
8. Sink Into Me
9. Erase
10. Open Your Eyes
See Babeheaven live at the following dates:
MARCH
27 - Casino de Paris, Paris, France
28 - Kaufleuten, Zurich, Switzerland
29 - Technikum, Munich, Germany
31 - Teatr Palladium, Warsaw, Poland
APRIL
01 - Astra Kulturhaus, Berlin, Germany
03 - Vega, Copenhagen, Denmark
04 - Vega, Copenhagen, Denmark
05 - Berns, Stockholm, Sweden
07 - Mojo Club, Hamburg, Germany
08 - Melkweg, Amsterdam, Netherland
09 - Cirque Royale, Brussels, Belgium
11 - Academy, Dublin, Ireland
12 - Troxy, London, UK

Read More