Listen
BENEE returns with 'Beach Boy'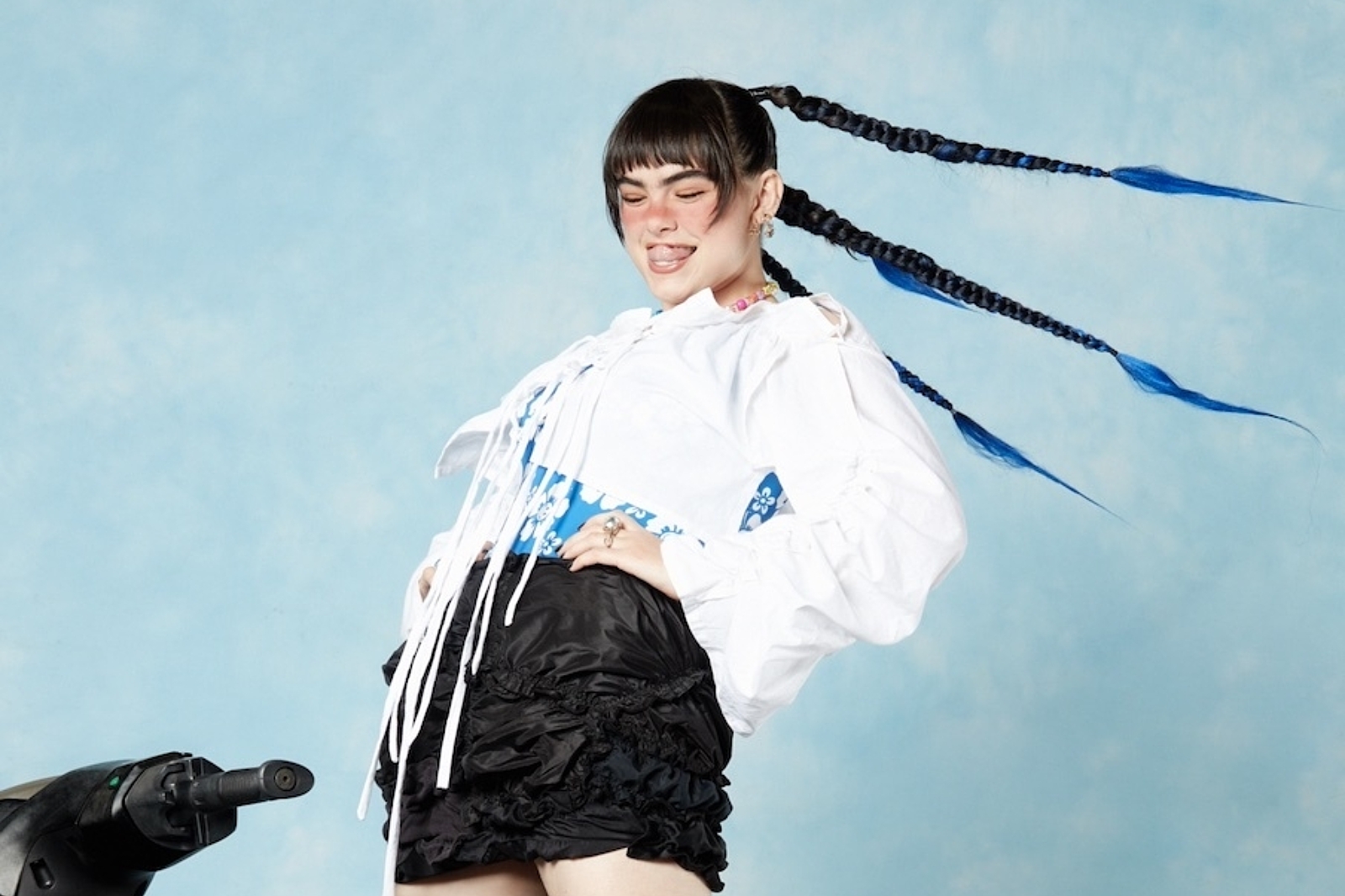 Photo: Adam Bryce
With a new EP due next month, we sent her over some questions to find out more.
After returning with 'Doesn't Matter' last year, BENEE has dropped brand new track 'Beach Boy' alongside the news that her new EP 'Lychee' will be out on 4th March.
"'Beach Boy' is pure fantasy, set in LA," she explains. "It's about being happy alone, but still wanting some love; wanting the thrill without the pain. It was the first time I'd worked with Greg Kurstin, and it was so sick…we got on super well, and I love this track…I think it is perfect for cruising down the freeway with the top down :)"
We sent her over some qs to find out more!
You returned last year with 'Doesn't Matter', which explored your struggles with mental health. How does it feel to have the track out in the world and what has the reaction been like to the song?
It feels so good to say how you actually feel in a song, to be brutally honest about what life is like for you sometimes. Loads of people could relate and I've had some amazingly positive feedback. This pandemic has been incredibly difficult for all of us. It's a global mental health crisis.
It arrived almost a year on since you released your debut album. What has the last year been like for you?
Frustrating, confounding, saddening ,challenging..there's been so much going on! I lost my grandfather during lockdown and we weren't allowed to visit him. COVID is so cruel. I spent some time in LA then two weeks in Quarantine in Auckland..that was a hell of an experience! It's been creatively cool though... I've been working on so much new material. The silver lining....
You are now sharing new track 'Beach Boy'! Can you tell us a bit about the story behind the track?
'Beach Boy' is a product of my writing trip to LA. I worked with Greg Kirsten for a few days which was sick! We did a lot of driving (as you do in LA!) and did some cool trips along the coast. This definitely set the vibe of the track...the warmth of the breeze, the hazy light, daydreaming about the perfect match with no strings attached!
What were some of your musical and lyrical inspirations when writing the track?
I wanted it to be upbeat and summery! I love The Japanese House and the way their music makes me feel so I definitely had them in mind when we were thinking of what instruments to use.
Are these two releases part of a bigger project set to come?
Yes ! My EP 'Lychee' will be coming out in March!!
Have you started working on Album Two?
I don't tend to think like that. I'm just happy to work away and make songs that I love and decide in what form I'm going to release them once they're ready (:
What is 2022 looking like for you? Can we expect more new music coming soon?
2022 is looking pretty jam packed from here on in. We had to cancel our NZ tour due to Omicron crowd limits but are planning to tour Australia in March, Europe late April/May and the States in June. You can expect a lot more music this year !
What other surprises and plans do you have for this year?
I'm planning to do some more writing up in LA and I'll be moving there with my band for a few months at the end of the year!! I'm also planning to make the big move next year which is very exciting (::::::
See BENEE live at the following dates:
APRIL
28 Åre Sessions Åre, Sweden
MAY
01 Fållan Johanneshov, Sweden
02 Sentrum Scene Oslo, Norway
06 Botanique - Orangerie Brussels, Belgium
07 Le Trabendo Paris, France
09 Live Music Hall Cologne, Germany
10 Verti Music Hall Berlin, Germany
15 SWG3 Glasgow
16 Albert Hall Manchester
17 O2 Shepherds Bush Empire London
19 Komplex 457 Zürich, Switzerland
20 Fabrique Milan, Italy
22 Roxy Prague, Czech Republic
23 Freiheitshalle Munich, Germany
24 Vienna Arena / Arena Wien Vienna, Austria
26 Proxima Warsaw, Poland
27 Mojo Club Hamburg, Germany
28 Paradiso Amsterdam, Netherlands
Read More