Watch
Black Honey release new track 'Up Against It'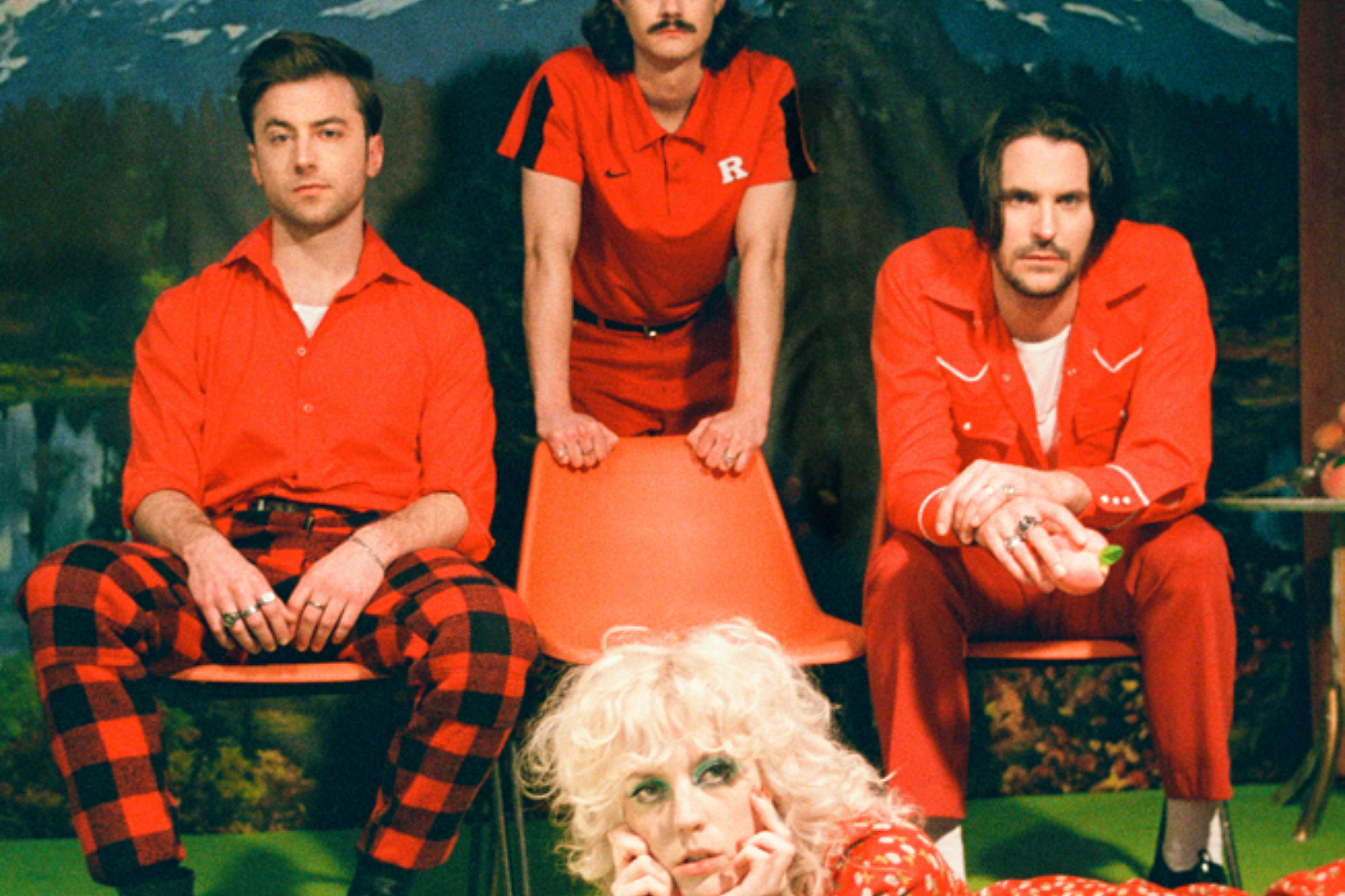 Photo: Jamie Noise
It's the latest preview of new album 'A Fistful Of Peaches'.
Ahead of the release of their new album 'A Fistful Of Peaches' on 17th March, Black Honey are kicking of 2023 with new track 'Up Against It'.
"This song is an open letter to my younger self," the band's Izzy Phillips explains. "And to every young discriminated and marginalised person out there. I want so bad to give them an anthem that was instead of 'fuck the world' would give them a screaming discovery of new found kindness towards themselves.
"Troubled young people give themselves the hardest time of all. I want to tell them that you are hurting and things are harder than you ever thought they could be, but all you have to do is show up for yourself every day. Things aren't always going to go to plan but I know that future you is fucking proud of who you are now. And you will look back on yourself with huge admiration. Give yourself a break kid, you were up against it."
Speaking about their forthcoming new record, Izzy adds, "Most of this record is me trying to figure out where the line is between normal mental health and when you're having breakdowns every day that then become part of normal. I thought everyone cried everyday, I thought everyone had traumatic flashbacks and nightmares. This album is like, what the fuck? I didn't have to have that? It's like opening a new door to a future that I didn't think possible, but it's also soured by the realisation that I had to suffer through so much that I shouldn't have had to. I don't know what I'll make next but it won't be where I was when I made this."
Revisit our chat with Black Honey all about their third album here.
'A Fistful Of Peaches' Tracklisting:
1. Charlie Bronson
2. Heavy
3. Up Against It
4. Out of My Mind
5. Rock Bottom
6. Cut the Cord
7. OK
8. I'm a Man
9. Nobody Knows
10. Weirdos
11. Tombstone
12. Bummer
See Black Honey live at the following dates:
MARCH
24 | Bedford - Esquires
25 | Norwich - Arts Centre
26 | Birmingham - O2 Academy2
28 | Exeter - Cavern
29 | Bristol - Thekla
31 | Brighton - CHALK
APRIL
01 | Nottingham - Rescue Rooms
02 | Sheffield - Foundry
04 | Manchester - Gorilla
05 | Newcastle - University
06 | Glasgow - Classic Grand
08 | Liverpool - District
09 | Stoke - Sugarmill
11 | Southend - Chinnerys
12 | London – KOKO
Read More