Listen
BLACKSTARKIDS link up with Beabadoobee for 'CYBERKISS 2 U*'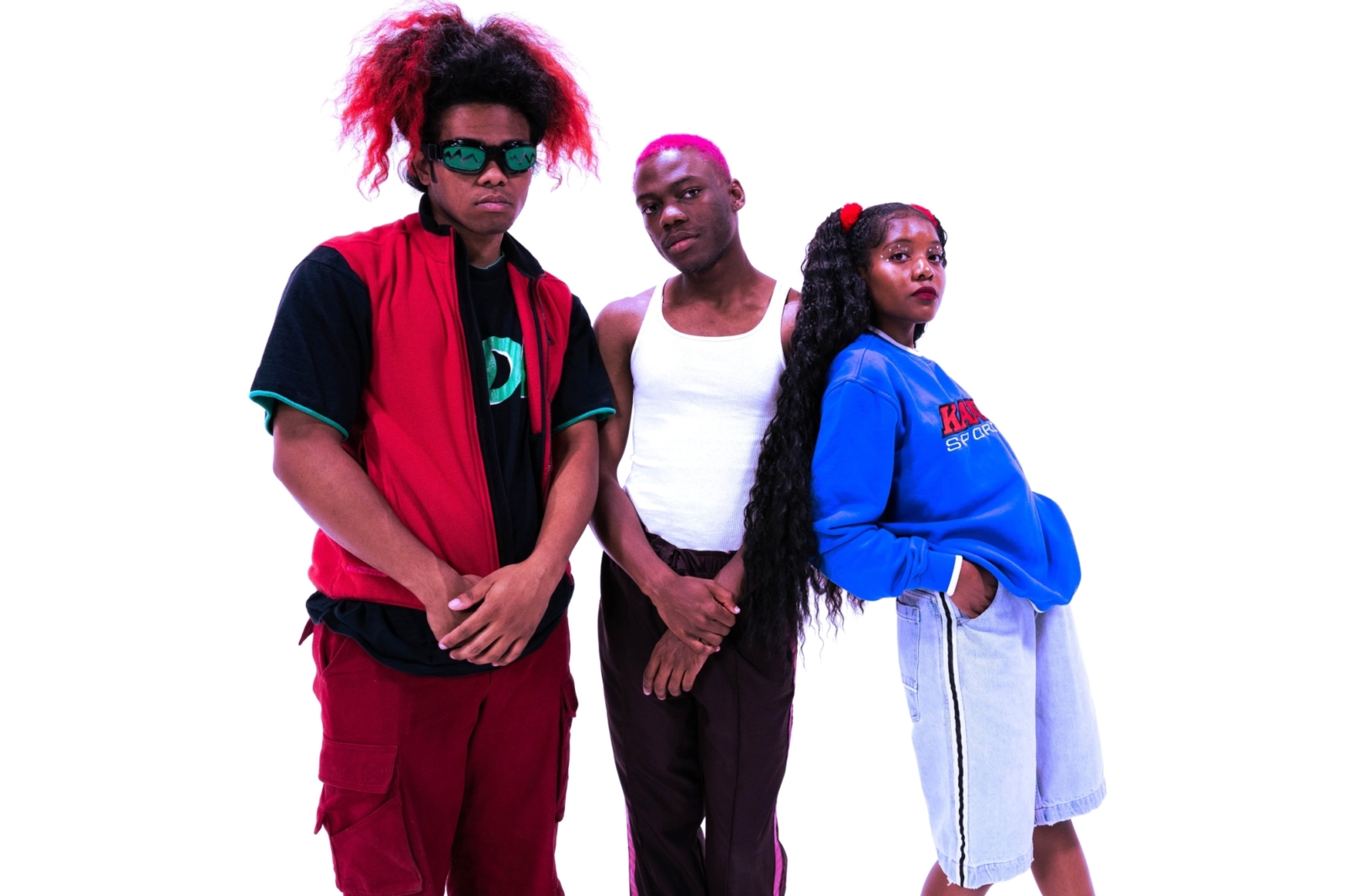 Photo: Daniel Ruiz
Taken from their upcoming project 'CYBERKISS*'.
Ahead of the release of their new project 'CYBERKISS*' on 23rd September on Dirty Hit, BLACKSTARKIDS are giving us the latest glimpse of what to expect, sharing new track 'CYBERKISS 2 U*' featuring Beabadoobee.
"We were inspired by electronic and colorful music from our childhood like Daft Punk and Jamiroquai," BLACKSTARKIDS say. "Also New York culture in general, the scene that kids have going on down there played a big role in how we wanted our music to sound. Working with Beabadoobee and her producer Jacob Budgen was an amazing experience, because we were fans first then became friends while we toured together. Working together felt natural and was a super fun experience."
Check out 'CYBERKISS 2 U*' below.
'CYBERKISS*' Tracklisting:
01 HOW TO SELF DESTRUCT*
02 SEX APPEAL
03 PINK STARZ
04 JOY
05 REJECT MEDIA
06 CYBERKISS 2 U* (FEAT. BEABADOOBEE)
07 NUYORK V2*
08 BOYCOTT
09 STAR CROSSED KIWI FUSION*
10 DO THE RIGHT THING
11 KEEP ME AROUND
12 DIGITAL WORLD
13 EXPRESS YOURSELF
14 PEACH COBBLER
15 CARDIGAN
16 1-800-BLACKSTARKIDS
17 PEACE + LOVE
Read More