Eno-ing me, Eno-ing you:
Brian Eno announces new album 'The Ship'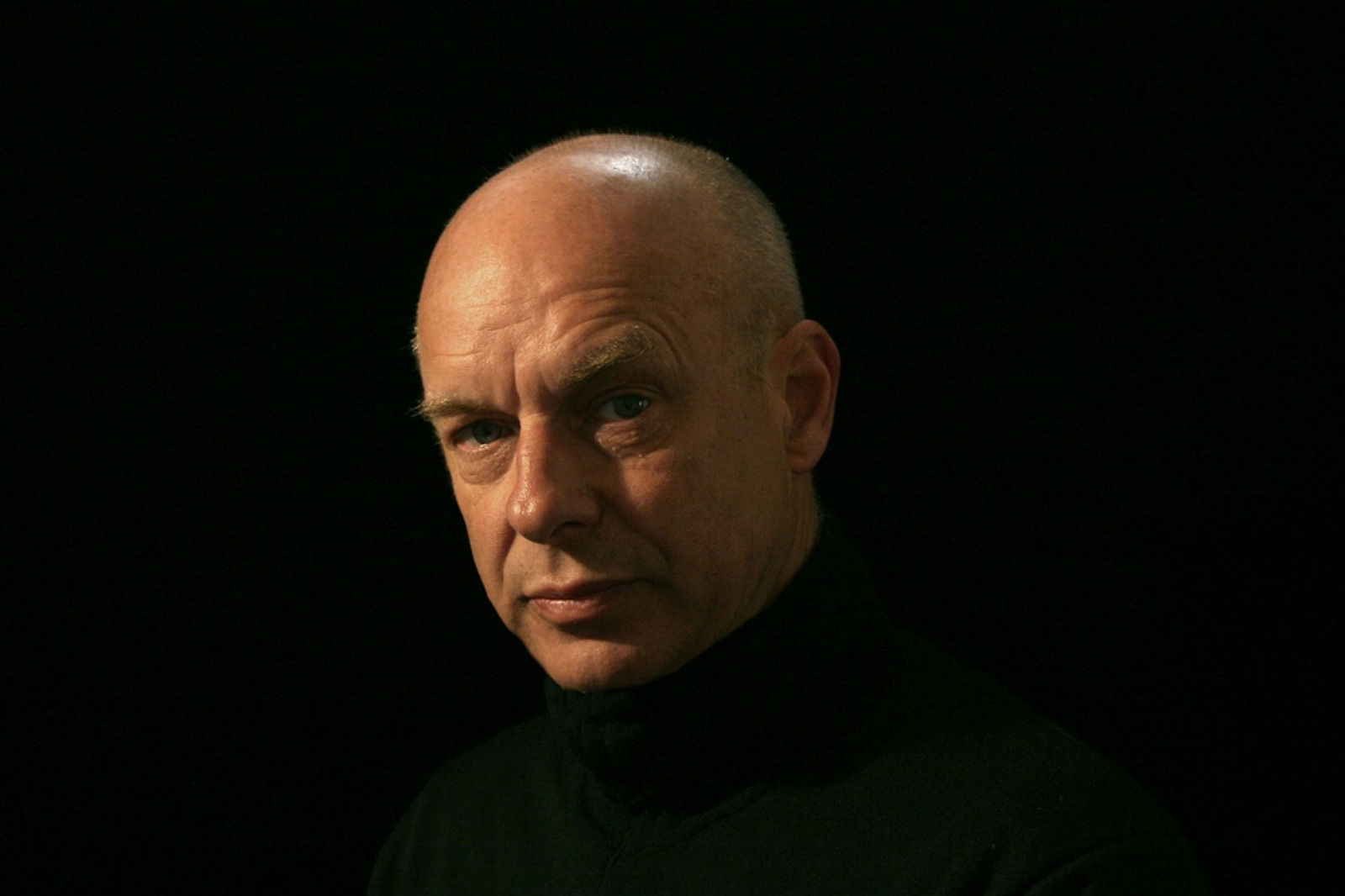 It'll feature a Velvet Underground cover, and a guest spot from funny-man Peter Serafinowicz.
Ambient musician extraordinaire Brian Eno has shared details of his latest album. Pencilled in for an April 29th release, 'The Ship' - his first solo record since 2012's 'LUX' - sees the one-time Roxy Music member slipping back into his old avant-garde ways.
Said to have been "conceived from experiments with three-dimensional recording techniques and formed in two, interconnected parts", it also boasts a cover of The Velvet Underground's 1969 track 'I'm Set Free'.
Lou Reed homages aside, the album's most notable feature is a poem read by funnyman Peter Serafinowicz. And with the "sinking of the Titanic, some First World War soldiers songs, various bits of cyber-bureaucracy and warnings about hacking" forming the basis for the poem, you can expect it to be a far cry from the comedian's myriad guest spots in UK sitcoms. The tracklist is as follows:
'The Ship':
01 'The Ship'
02 'Fickle Sun'
(i) 'Fickle Sun'
(ii) 'The Hour Is Thin'
(iii) 'I'm Set Free'
Eno's new album 'The Ship' will be available on transparent vinyl and as a Collector's Edition CD. Ooer, fancy.
Read More