Festivals
The British Music Embassy shares its SXSW Online daily schedule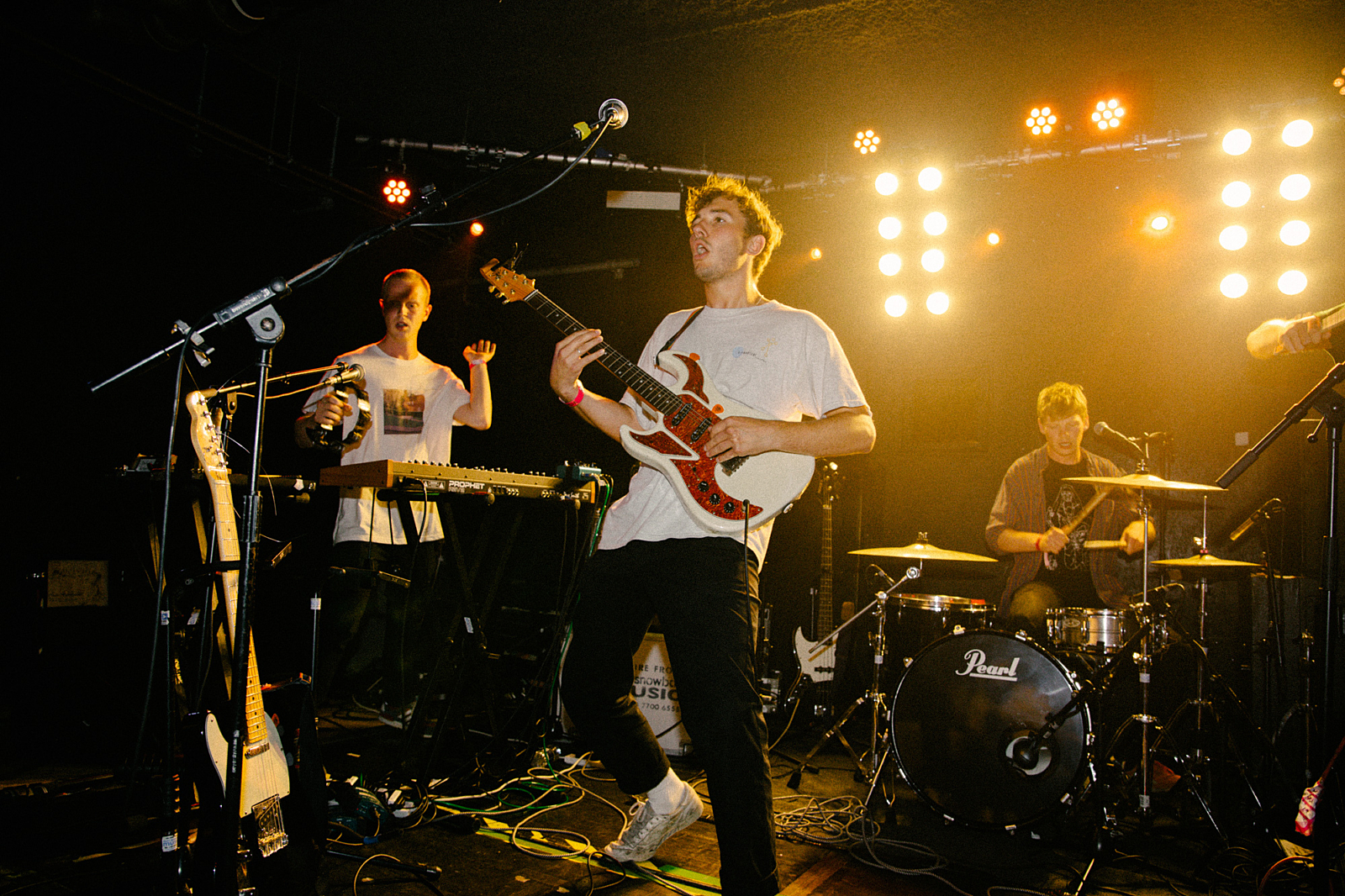 DIY helped to curate some of the 35 acts performing, including Squid, Baby Queen and loads more.
Ahead of the online version of SXSW kicking off next week, the British Music Embassy has shared details of its daily schedule.
Having developed quite the reputation for showcasing the best new British talent at the Austin, TX festival, the British Music Embassy will be returning for the 2021 virtual edition, and will play host to 35 brilliant new acts. Performances - which have been recorded in advance at Production Park Studios under COVID-compliant guidelines - will come from the likes of Squid, Do Nothing, Baby Queen, Black Country, New Road and Connie Constance, with yours truly helping to curate some extra special acts on the the line-up.
Sets will be shown to delegates and ticket-holders in the SXSW portal between 16th and 20th March from 5pm CT, while shows will be repeated the following day from 11am GMT (just in case you don't fancy staying up til 11pm the night of…)
Check out the full line-up below.
Tuesday 16th March
5pm-6pm: Connie Constance / Lau.ra / Onipa / PVA
6pm-7pm: Chubby & The Gang / TV Priest / The Mysterines / Walt Disco
Wednesday 17th March
5pm-6pm: Tayo Sound / Porij / Ego Ella May / Phoebe Green
6pm-7pm: Enola Gay / Ryan McMullan / Lilla Vargen / Beauty Sleep (in conjunction with OUTPUT BELFAST)
Thursday 18th March
5pm-6pm: Finn Askew / Olivia Dean / Drug Store Romeos / Baby Queen
6pm-7pm: Black Country, New Road / Matilda Mann / Virginia Wing / Sinead O'Brien
Friday 19th March
5pm-6pm: The Goa Express / Anna B Savage / Katy J Pearson / Nayana IZ (in conjunction with ATC LIVE)
6pm-7pm: Yard Act / Do Nothing / Squid
Saturday 20th March (in conjunction with UK SOUNDS)
5pm-6pm: 404 Guild / Penelope Isles / IDER / Afronaut Zu
This year's showcases are brought to you by British Music Embassy partners AIM, BBC, BPI, the Department for International Trade, PPL, PRS for Music and PRS Foundation, with further support from ATC, Belfast City Council, and yours truly - us lot at DIY.
And if you're unable to nab yourself a pass for this year's digital edition of SXSW, have no fear: a selection of performances will made available online on SXSW's YouTube channel after Easter.
For more information, head to thebritishmusicembassy.com.