News
Chappaqua Wrestling announce debut album 'Plus Ultra'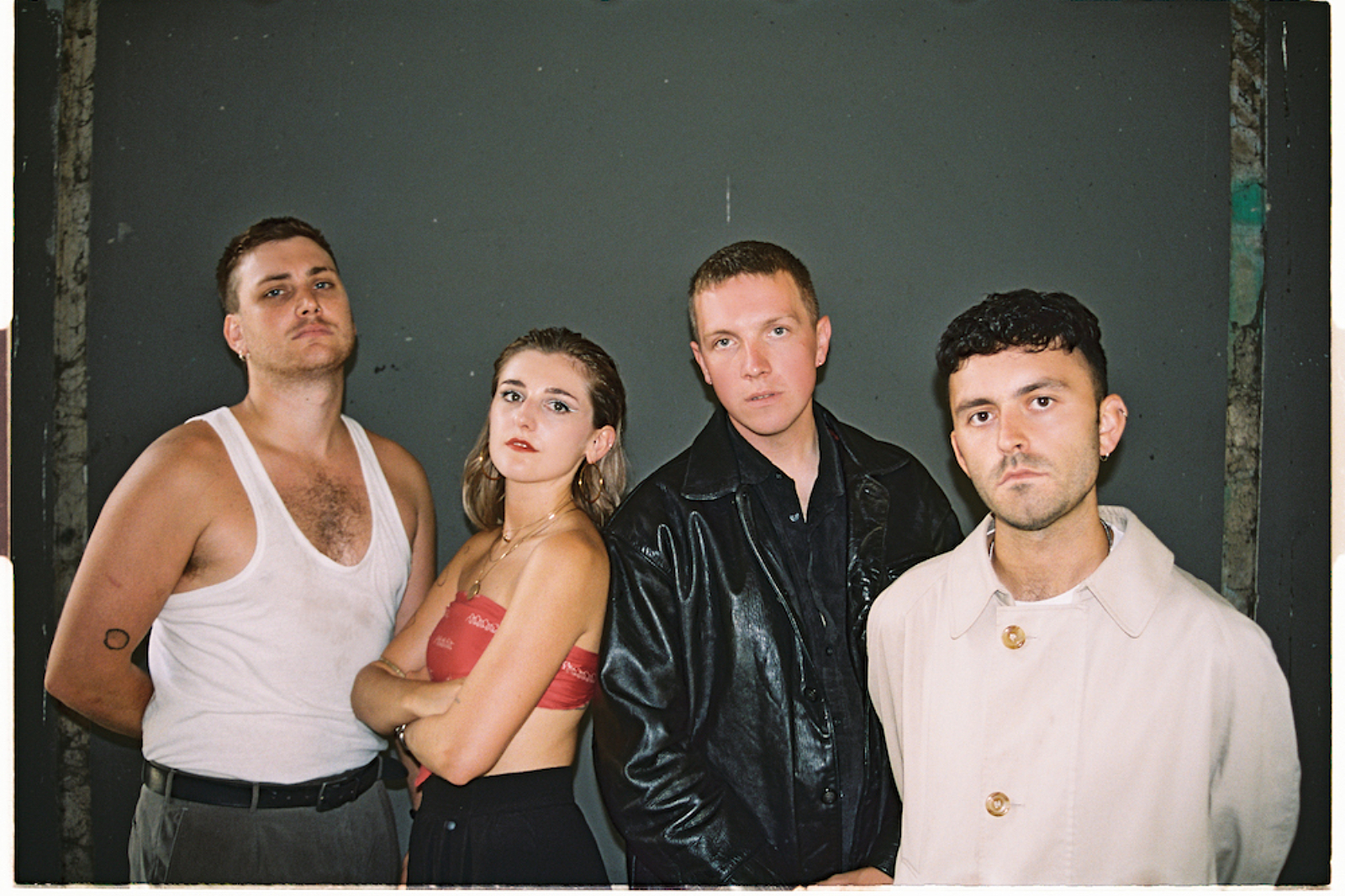 Photo: Henry Dean
Listen to new single 'Wide Asleep' now.
Set for release on 14th April via EMI, Chappaqua Wrestling have announced their debut album 'Plus Ultra'.
Sharing new single 'Wide Asleep' alongside the news, the band say, "'Wide Asleep' is a complaint to ourselves for being consumed by the echo chamber of social media. Our mobile phones are the portal which lead us to misread and miscommunicate stories and topics, often leaving us more confused than we were in the first place. Wading through muddled points of view, mistargeted ads, senseless airtime of the Royal family, weddings of friends you'd rather forget, addictively numbing reels, leaving us blinded by a little hand-sized screen. It makes us detached and unmoved by anything, all whilst being asleep to the world around us. Hopefully, our preaching will teach us something ourselves as we try to focus on the present."
"'Plus Ultra' documents the journey through our friendship, from school to where we now find ourselves commenting on what is around us," they add. "Roughly translating to 'Nothing Lies Beyond', a Latin naval term adopted by those exploring uncharted waters, we present a collection of our best works to date, each lyrically distinct but venturing into new territories that life presents; mass media, Tory austerity, mental health, homelessness, the deprived NHS and the release that music gives you from it all. Come with us to make sense of what lies beyond in this world through questions, power and statements that we stand by."
Check out new single 'Wide Asleep' below.
'Plus Ultra' Tracklisting:
1. Full Round Table
2. Wayfinding
3. Kulture
4. Need You No More
5. Wide Asleep
6. Fair Game
7. Opaque
8. Not In Love
9. My Fall
10. My Fall II
11. Can I Trick
See Chappaqua Wrestling live at the following dates:
MAY
16 Heartbreakers, Southampton, UK
17 PowerHaus (formerly Dingwalls), London, UK
18 Jericho Tavern, Oxford, UK
19 The Portland Arms, Cambridge, UK
20 Voodoo Daddys, Norwich, UK
22 The Louisiana, Bristol, UK
23 The Sunflower Lounge, Birmingham, UK
24 The Bodega Social Club, Nottingham, UK
25 Oporto, Leeds, UK
26 The Garage, Glasgow, UK
Read More