Watch
Courting drop new track 'Jumper'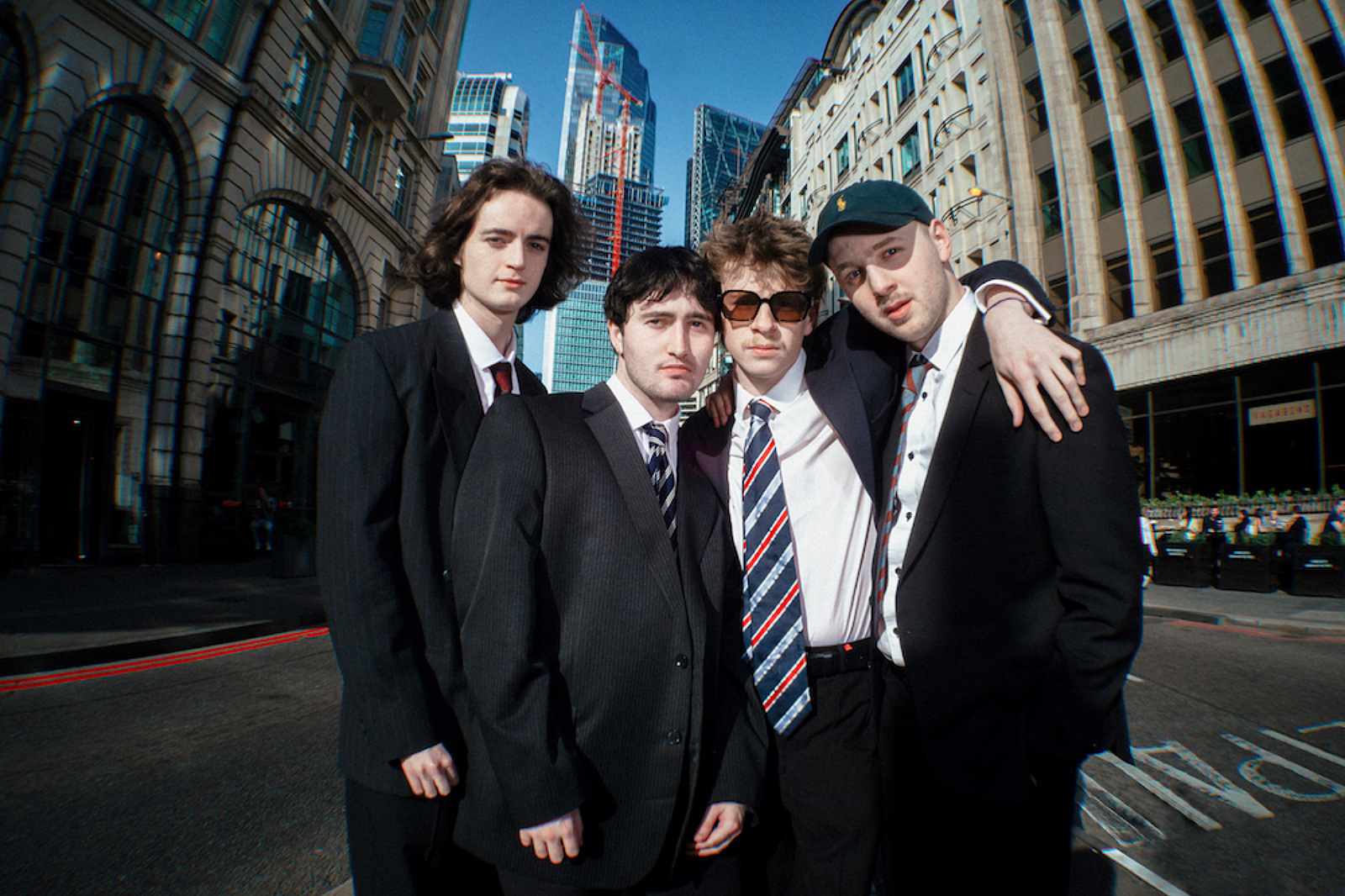 Photo: Alex Bex
It's the latest single lifted from their debut album 'Guitar Music'.
Ahead of the release of their debut album 'Guitar Music' on 23rd September via Play It Again Sam, Courting are giving us the latest glimpse of what to expect, releasing new track 'Jumper'.
"Jumper is an outlier on the album," Sean Murphy-O'Neil say. "It is a gentle story of true unrequited love, meant to playout like a 2006 romcom. It is about growing old and believing everything will fall into place, the mundanity of doing dishes, and leaving oppositional film reviews."
Check it out below.
'Guitar Music' Tracklisting:
1. Cosplay/Twin Cities
2. Tennis
3. Loaded
4. Famous
5. Crass (redux)
6. Jumper
7. Uncanny Valley Forever
8. PDA
See Courting live at the following dates:
AUGUST
13 - 110 Above Festival
20 - VARMA ! Festival - France
26 - Reading Festival
27 - Leeds Festival
SEPTEMBER
07 - Musicbox, Lisbon - Portugal
08 - Hard Club, Porto - Portugal
09 - Sale Brazil, Coimbra - Portugal
17 - Wide Eyed, Leicester
20 - Sneaky Petes, Edinburgh
21 - King Tuts, Glasgow
23 - The Cluny, Newcastle
24 - The Key Club, Leeds
25 - Polar Bear Music Club, Hull
27 - The Fulford Arms, York
28 - Sidney & Matilda, Sheffield
29 - The Sugarmill, Stoke
30 - Arts Club, Liverpool
OCTOBER
01 - Neighbourhood Festival, Manchester
04 - Sunflower Lounge, Birmingham
05 - The Exchange, Bristol
06 - Cavern, Exeter
07 - The Junction, Plymouth
08 - The Anvil, Bournemouth
11 - The Joiners, Southampton
12 - O2 Academy, Oxford
13 - Facebar, Reading
14 - The Boileroom, Guilford
15 - The Green Door Store, Brighton
17 - The Forum, Tunbridge Wells
18 - The Portland Arms, Cambridge
19 - MOTH Club, London
21 - Bedford Esquires, Bedford
22 - KU Bar, Stockton on Tees
23 - The Boulevard, Wigan
Read More