Watch
Crows unleash 'Garden of England'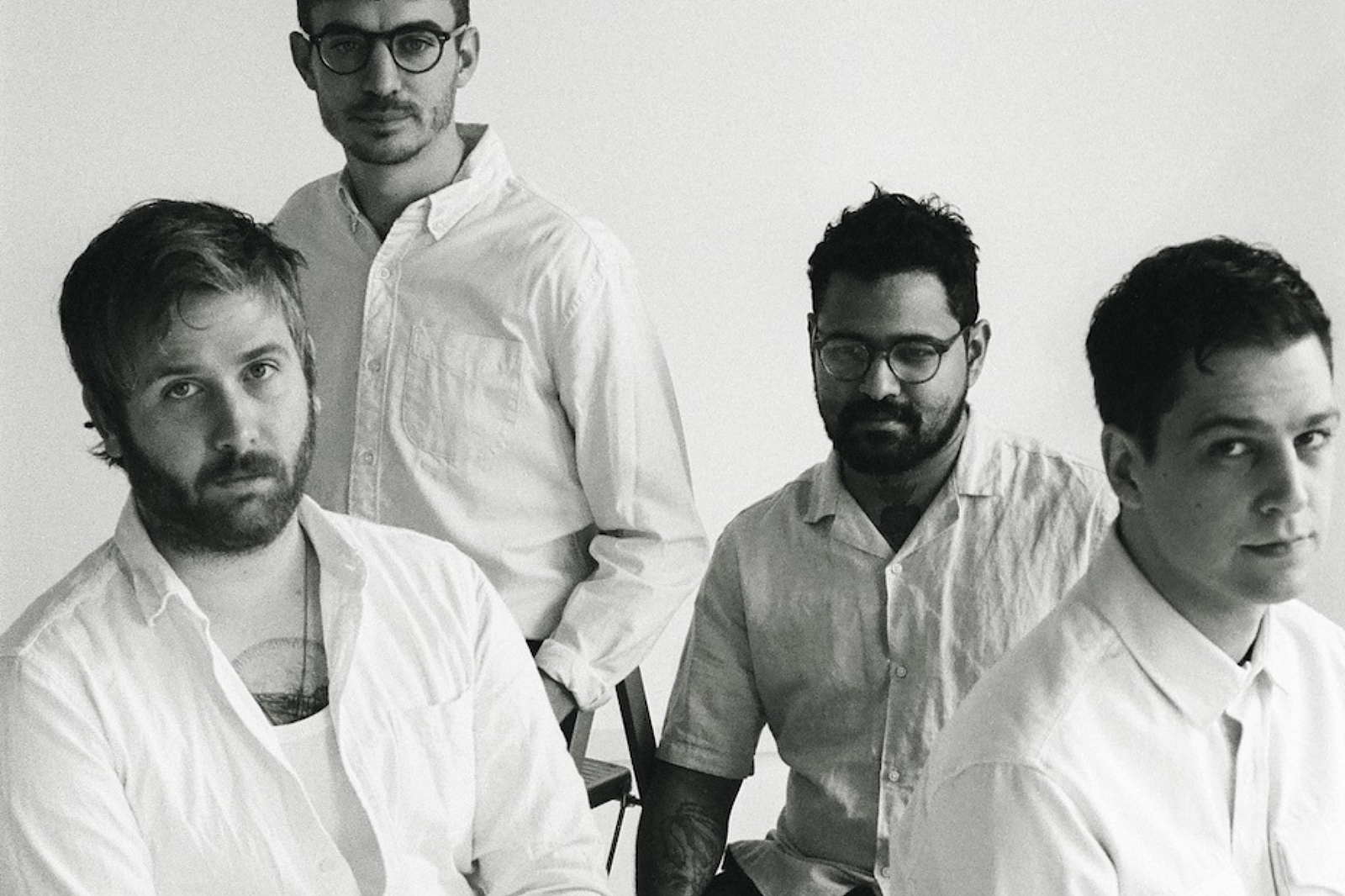 Photo: Jono White
Their new album, 'Beware Believers', is out next month.
With their new album 'Beware Believers' out on 1st April via Bad Vibrations Records, Crows have unleashed their latest single 'Garden of England'.
"This is straight-up our Brexit anthem," James Cox explains. "Don't get me wrong, I couldn't care less which way you voted, your vote, your choice. I just hated how much Brexit had become so ingrained in our day to day life. First thing I'd hear about when I woke up and the last thing I'd read before I went to sleep at night. It became all people spoke about. 'Garden of England' is more of a comment about the divisiveness it caused, splitting families, friends, widening the north-south divide and empowering nationalism. Public figures' ability to lie publicly and not be held accountable, it's just dangerous dog-whistle politics that doesn't belong in the UK."
Accompanied by a new video directed by Joe Hoffman and Phoebe May, Joe says, "When chatting with a boxer mate one day, he mentioned a friend at his club who was a career 'Journeyman'. He explained this was a boxer who was not skilled enough to go pro, but was all the same good enough to fight around that level. The Journeyman makes a career by being paid, often weekly, to lose fights (unbeknownst to many of the crowd). When up-and-coming boxers are looking to progress to the next stage of their career, they need an unbroken streak of say 12 wins. When they are nearing this streak after maybe 10 wins, the coach often doesn't want to risk them losing at this point so they will employ a Journeyman to put on a good show, and ultimately lose the fight."
Hoffman continues, "I found this to be a fascinating concept, as I imagine it to be a real battle of the psyche for a Journeyman. They love the sport, but to partake and make a living in it they must fight to lose, and with this often lose the respect of their peers too. Many Journeymen work hard during the week, as low paid labourers or similar, and then will be paid a few hundred quid at the weekend to step into the losing ring. I'm sure it must be a battle in their head, but ultimately it will put food on the table and get them in the ring. The idea that he is a loser out of choice, and the fact he gets paid for it, brings into question who in this story is the actual loser? Is it the Contender? Is it the Journeyman? Or is it the crowd? I think maybe it's all of them and none of them."
Check it out below.
'Beware Believers' Tracklisting:
1. Closer Still
2. Garden Of England
3. Only Time
4. Slowly Separate
5. Moderation
6. Healing
7. Room 156
8. Meanwhile
9. Wild Eyed And Loathsome
10. The Servant
11. Sad Lad
See Crows live at the following dates:
MARCH
14 - 20 - Austin (Texas) @ SXSW
APRIL
03 - Brighton, UK @ Resident (In Store / Signing)
05 - Bristol, UK @ The Exchange
06 - Cardiff, UK @ Clwb Ifor Bach
08 - Manchester, UK @ YES
09 - Birmingham, UK @ Muthers Studio
10 - Leeds, UK @ Brudenell Social Club
11 - Glasgow, UK @ The Garage
12 - Sheffield, UK @ Sidney & Matilda
13 - London, UK @ Scala
17 - Amsterdam, NL @ Paradiso
18 - Brussels, BE @ Botanique
20 - Hamburg, DE @ Molotow
21 - Berlin, DE @ Frannz Club
Read More