Road to SXSW
Dream Wife, PARTYBABY & Weaves gear up for DIY Presents SXSW show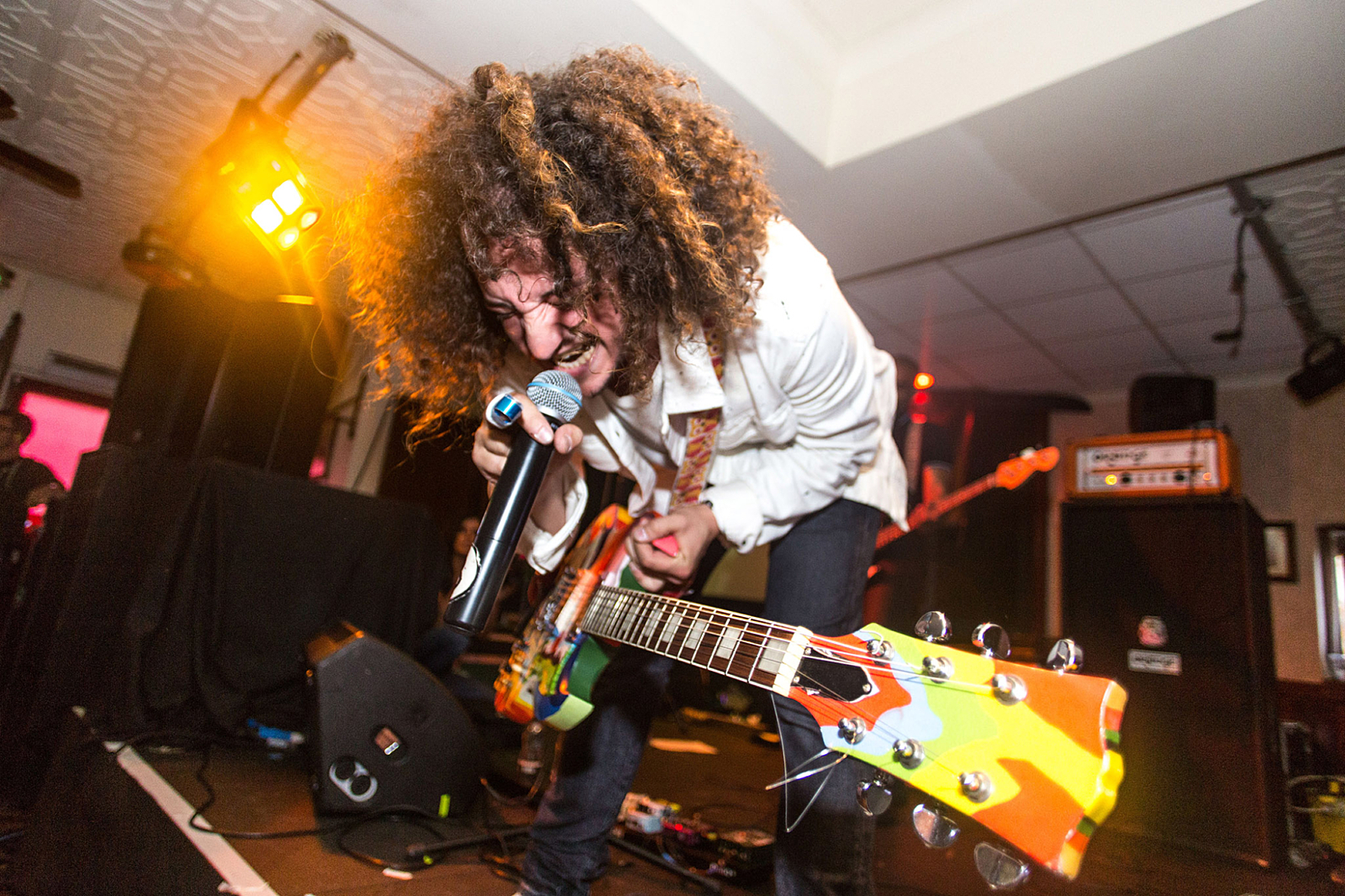 We're Austin-bound next month and will be taking some of our favourites to Maggie Mae's for a Texan knees-up.
Right now, we're eagerly packing our bags and getting ready to jet off to Texas next month for this year's SXSW. And while the line-up is ace, and there's going to be BBQ-a-plenty, the best part is that we're getting to host two of our own showcases.
While our first will be taking place at the British Music Embassy with the help of TicketWeb earlier in the week, we'll be rounding off the fest with the party to end all parties.
Taking place at Maggie Mae's on Friday 17th March, we've invited a bunch of our absolute favourites to join in the chaos. Those ruckus-causing boys in PARTYBABY will be popping in, while Toronto's oddball pop experts Weaves are coming along too. Other acts on the night include our infectious Class of 2017 stars Sløtface, New York newcomers QTY and the recently-returned Splashh.
Plus - along with the brilliant Doe - we'll be checking in regularly with our favourites Dream Wife, who are another of this year's International Showcase Fund-supported acts. As they journey through the festival, we'll be catching up with them on their #RoadtoSXSW, as part of a partnership with PRS For Music Foundation and M Magazine. You can watch our first interview with them in the run up to the fest below and keep your eyes peeled for more photos, videos and chats from the bands in the lead up.
The full line-up for our second SXSW show is as follows.
DIY Presents
Maggie Mae's @ 323 E 6th St, Austin, Texas, 78701
Splashh - 8pm
Slotface - 9pm
Weaves - 10pm
QTY - 11pm
Dream Wife - 12pm
PARTYBABY - 1am
Doors will open around 7pm and the show is open to wristband-holders only.
Watch the first interview with Dream Wife, as part of their #RoadtoSXSW, below.
Read More