News
Everything Everything announce A.I.-assisted new album 'Raw Data Feel'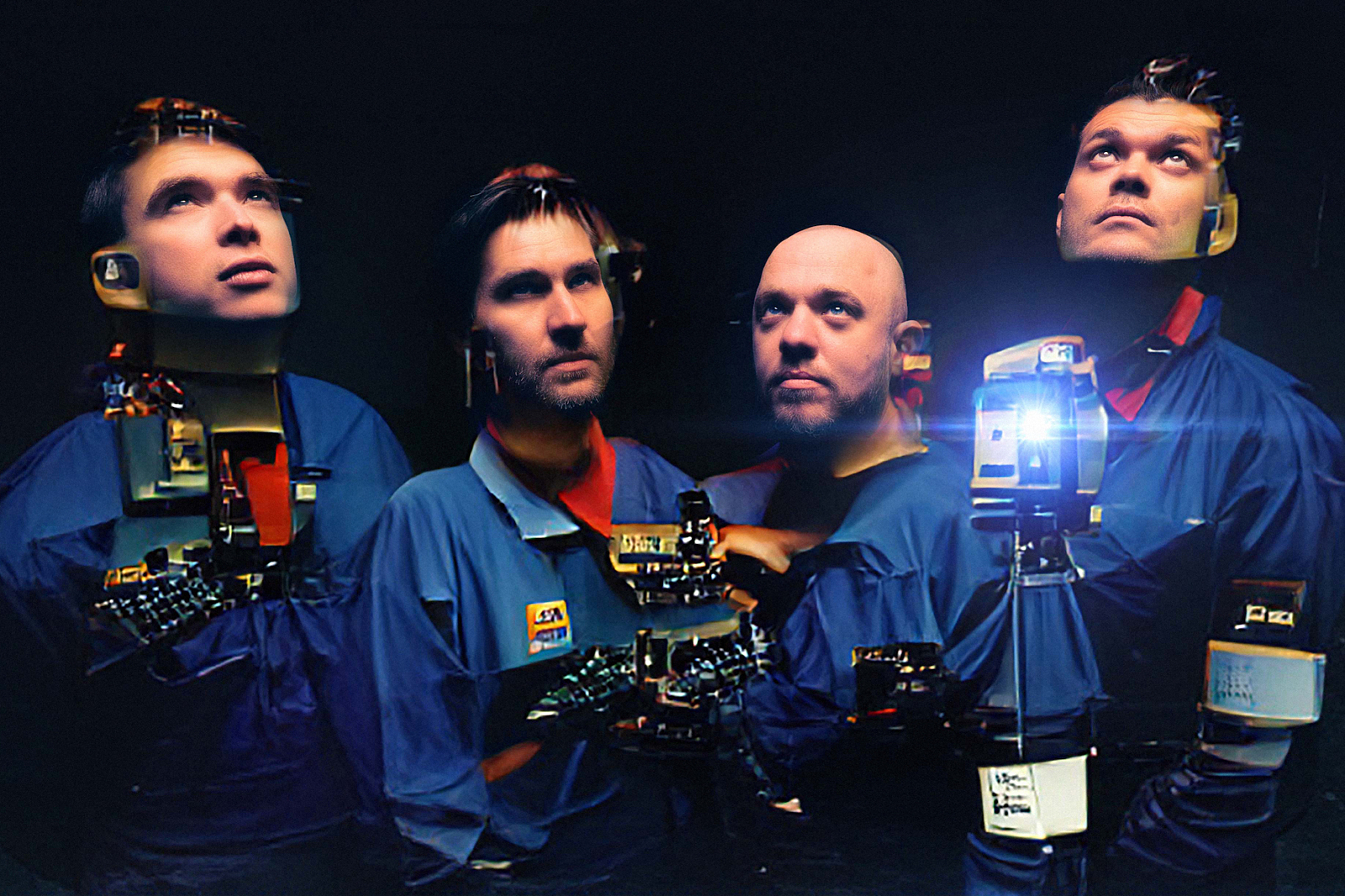 Check out new track 'Bad Friday'.
Set for release on 20th May, Everything Everything have announced their new album 'Raw Data Feel'.
Creating an A.I. programme and filling it with "the entire terms and conditions of LinkedIn, the ancient epic poem Beowulf, 400,000 4Chan forum posts and the teachings of Confucius", Jonathan Higgs used this to inform the album's lyrics, song titles and artwork creation.
Sharing new track 'Bad Friday' alongside the news, Jonathan adds, "This song is about being a victim of violence, explaining it away through the gauze of a 'crazy night out'. We wanted the video to have a monochrome Ink Spots classicism to it, disrupted by elements of A.I.-generated imagery. This reflects the approach to writing and producing the song - the minimalistic combined with the surreal and disorientating."
Check it out below.
'Raw Data Feel' Tracklisting:
1. Teletype
2. I Want A Love Like This
3. Bad Friday
4. Pizza Boy
5. Jennifer
6. Metroland Is Burning
7. Leviathan
8. Shark Week
9. Cut UP!
10. HEX
11. My Computer
12. Kevin's Car
13. Born Under A Meteor
14. Software Greatman
See Everything Everything live at the following dates:
MARCH
31 | Rock City, Nottingham
APRIL
01 | O2 Academy, Leeds
02 | University, Newcastle
04 | SWG3, Glasgow
05 | O2 Academy, Liverpool
07 | Waterfront, Norwich
08 | Academy, Manchester
09 | O2 Academy, Birmingham
11 | O2 Academy, Bristol
12 | Dome, Brighton
13 | The Roundhouse, London
14 | Keele University, Stoke
16 | Academy, Dublin
Read More