Out now!
Fall Out Boy cover DIY's March 2023 issue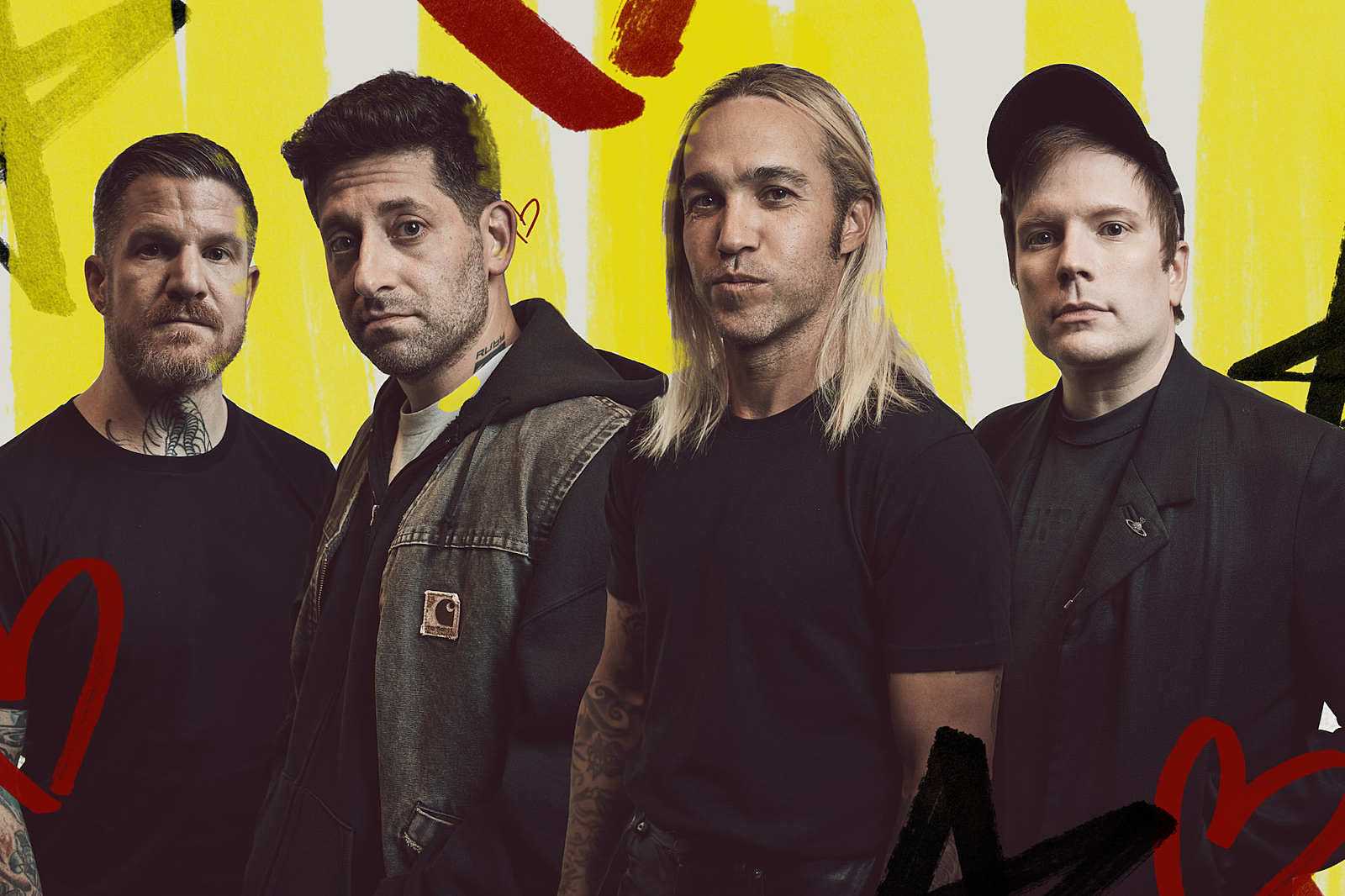 Also featuring Sleaford Mods, Black Honey, Meet Me @ The Altar, Rebecca Black and more!
For the better part of twenty years now, Fall Out Boy have been at the forefront of the rock scene, continually pushing the genre into new spaces all while building their empire at the same time. Now, as the quartet gear up to release their first album in five years - the magical 'So Much (For) Stardust' - we caught up with the band's Pete Wentz and Patrick Stump for our March 2023 cover feature, to find out why now was the right time for their return.
Elsewhere this month, we head to Nottingham to talk 'UK GRIM' with Sleaford Mods, dive into the more reality-grounded new album from Black Honey and go full on Disney-pop (yep, you read that right) with Meet Me @ The Altar, in aid of their brilliant debut. We also chat up with Unknown Mortal Orchestra, to talk the expansive world of new album 'V' and meet the new star packing personality into pop, Caity Baser.
We also catch up with Orlando Weeks at his studio in Isle of Wight, before introducing you to some of our fave Neu newbies Nuha Ruby Ra, Heartworms and Katie Gregson-MacLeod.
And if that's not enough to get you in the mood, we've also got reviews of some absolutely massive new records - slowthai, we're looking at you! - and tell you exactly why you should've been at Caroline Polachek and Carly Rae Jepsen's recent shows.
What are you waiting for? Get your hands on your very own physical copy of the mag by ordering below, and it'll come whizzing through your letterbox in the next few days. Or dive in online by checking Issuu out now!
Read More