Blessing in disguise:
Flamingods tackle prejudice in the animated video for 'Mixed Blessings'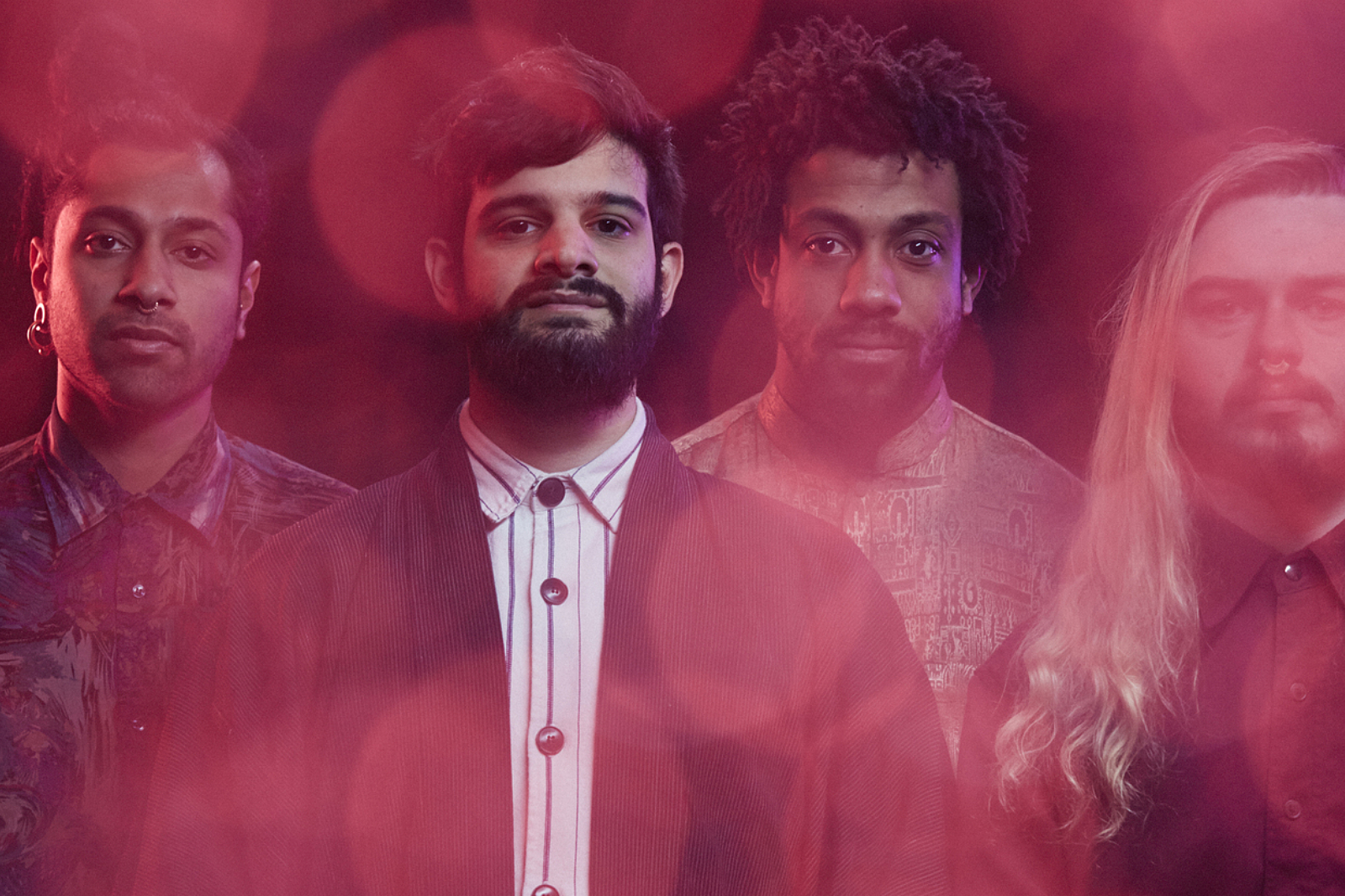 Are beasts really as bad as they look? One explorer is about to find out.
After sharing the title track of their new EP 'Kewali' a little while ago and with the collection on the way on 26th May via Moshi Moshi, Flamingods are back to reveal another taste of what to expect.
They've shared the video for 'Mixed Blessings', an animated clip that's been produced by Alpaca Animations. Blending together fluid images with a colourful, bold art style that's reminiscent of cave paintings, it follows an explorer on a quest for enlightenment in the wider world. A bit like 'Where The Wild Things Are', he becomes a bit afraid when he meets some beasts, but soon changes his mind when they throw him a killer party. It's got a simple but effective message (don't judge a book by its cover) and is a slightly veiled way of taking aim at the current political climate and the often xenophobic statements that have come with it.
The band have also just announced that they'll be headlining London's Jazz Café on 3rd October, adding to their already bumper schedule for the coming year. Next week they're off to The Great Escape in Brighton and will also be playing Bestival in September.
Watch the video for 'Mixed Blessings' below.
Flamingods will play The Great Escape (18th-20th May) and Bestival (7th-10th September), where DIY is an official media partner. Tickets are on sale now. Visit diymag.com/presents for more information.
Read More