Watch
Gently Tender release new track 'True Colours (Sometime I'll Get Through)'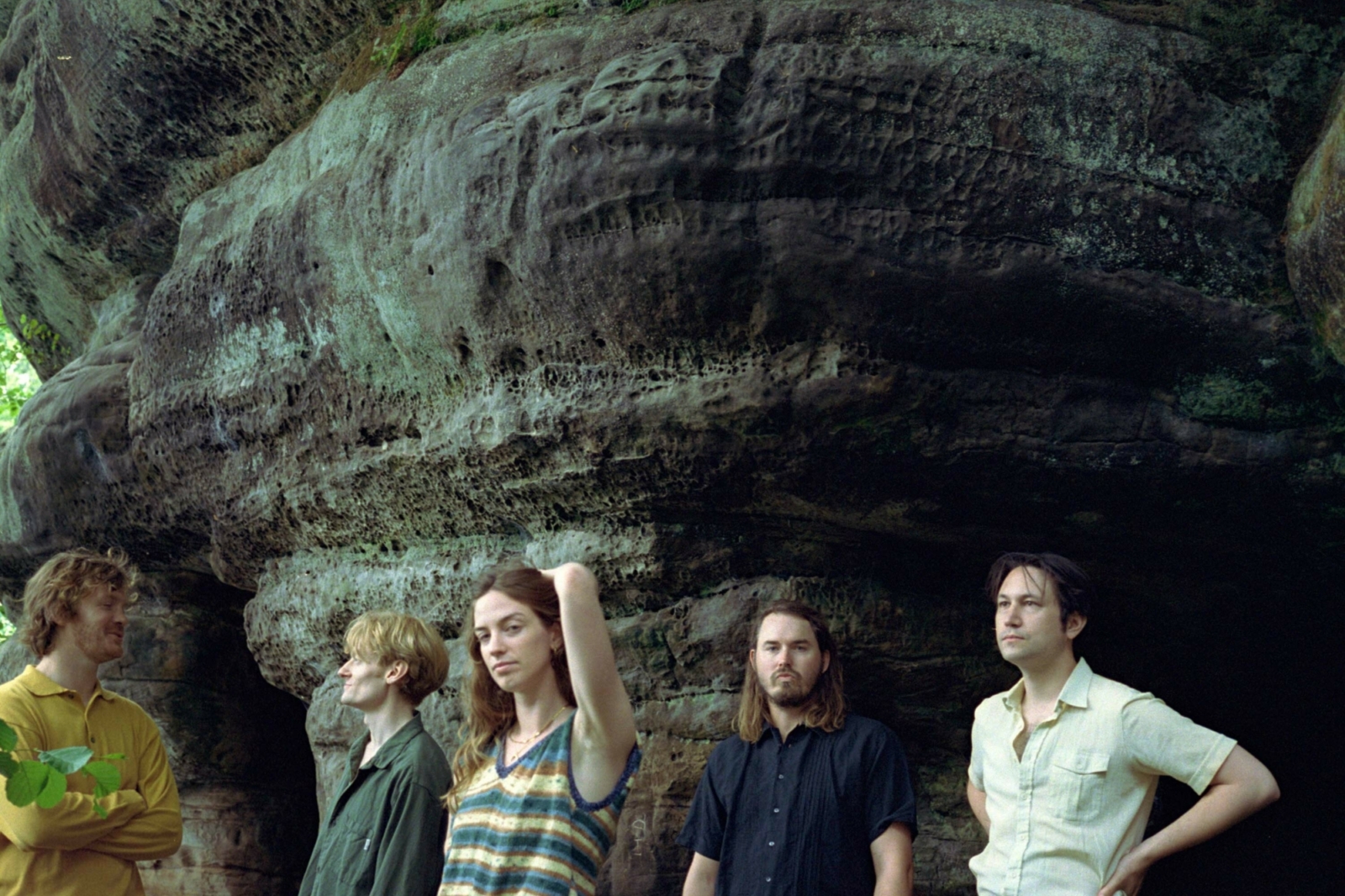 Photo: Holly Whitaker
Lifted from their upcoming debut album 'Take Hold Of Your Promise!'.
With their debut album 'Take Hold Of Your Promise!' set for release on 26th August on So Young Records, Gently Tender are giving us our latest taste of what to expect, sharing new track 'True Colours (Sometime I'll Get Through)'.
"'True Colours' is a song that on the surface seems like a conversation between two people in a relationship," vocalist Sam Fryer explains. "It's actually based on a conversation between myself and unwanted emotions - like feelings of anxiety and depression. This is a regular theme on the record - on this song I'm studying and welcoming thoughts as if they are a long-lost friend. Showing interest in the feelings and showing them I'm willing to be patient with them. Once you welcome them in, they're less of a threat. This is how I've learned to deal with these feelings that I have every day. Acceptance / invitation and patience is the key, and this song is about that."
Check it out below.
'Take Hold Of Your Promise!' Tracklisting:
1. Home Anymore
2. Dead Is Dead
3. Love All The Population
4. Ain't No River Wide Enough
5. Sunlight In Motion
6. True Colours (Sometime I'll Get Through)
7. Ain't No Valley Low Enough
8. Heaven Ho!
9. God Didn't Leave The Factory
10. Right Time
11. Pointless Noise
12. This Is My Night Of Compassion
See Gently Tender live at the following dates:
AUGUST
26 Leeds Vinyl Whistle (7pm)
27 Manchester Wax & Bean (1pm)
27 Liverpool Phase One (6pm)
28 Southampton Vinilo (6pm)
29 Bristol Rough Trade (7.30pm)
30 Marlborough Sound Knowledge Outstore at the Royal Oak
31 Kingston-Upon-Thames Fighting Cocks (Banquet Outstore)
SEPTEMBER
19 Sheffield Leadmill *
20 Brighton Concorde 2 *
21 Birmingham Academy 2 *
23 Glasgow Oran Mor *
24 Newcastle Uni *
25 Manchester Academy 2 *
27 Cardiff Tramshed *
28 London Forum *
NOVEMBER
14 London Omeara (headline show)
*supporting The Big Moon
Read More