News
Gilla Band unveil new track 'Post Ryan'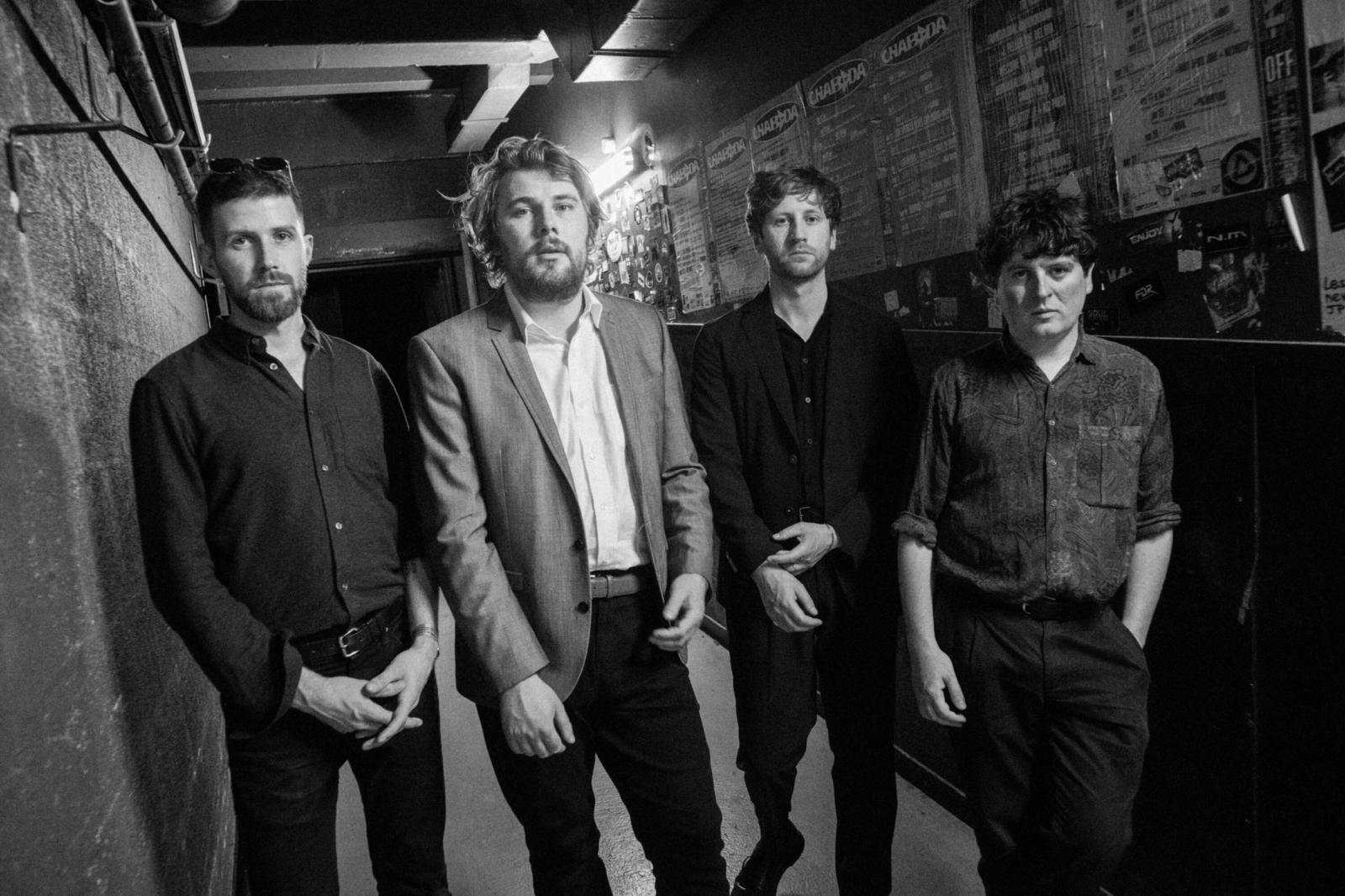 Photo: Mark McGuinness
It's taken from the outfit's forthcoming album 'More Normal', released next month.
Gilla Band – the Irish noiseniks which formerly went under the name Girl Band, of course – have shared another taste of upcoming album 'Most Normal'.
'Post Ryan' is the record's closer, and features the beat of '80s pop outfit (and famous haircut owners) A Flock Of Seagulls' 'I Ran (So Far Away)'.
"We thought, 'that's a really great, immediate pop-sounding beat'," the band said.

Frontman Dara Kiely elaborates: "Our friend Ryan turned 30 during lockdown and we were asked by his mates to make a track for his birthday. We wrote and recorded 'Happy Birthday Ryan' (a hair metal attempt penned by our secret Hard Rock alias, The Whisky Guns). Right after that we came up with the bones of what is now known as 'Post Ryan'. This probably took the longest time out of all the tracks. The words of the track were originally really silly. There's was a line about wearing Christmas socks all year round. Stupid stuff. It didn't really fit the tone. After messing around with the Electro Lobotomy and getting the second half of it figured out, I improvised a melody over it. The lads wanted me to get out of my comfort zone and write something really direct. This was the exact opposite of the approach we had for 'The Talkies'. Felt very naked. I had to leave the room when I showed them my demo of the new vocals."

'Most Normal' is released on 7th October via Rough Trade.

The group have additionally announced details of some intimate London live dates – Brixton Windmill, Peckham Audio, Moth Club and Studio 9294, scattered among their already-confirmed autumn shows.

SEPTEMBER
16 London Windmill

OCTOBER
8 London Peckham Audio
15 Birmingham Future Days
16 Bristol Trinity
18 Leeds Brudenell Social Club
19 Glasgow SWG3
20 Manchester Canvas
21 London Moth Club
23 Brighton Chalk

NOVEMBER
9 London Studio 9294
Read More