Listen
Grandmas House return with new track 'Body'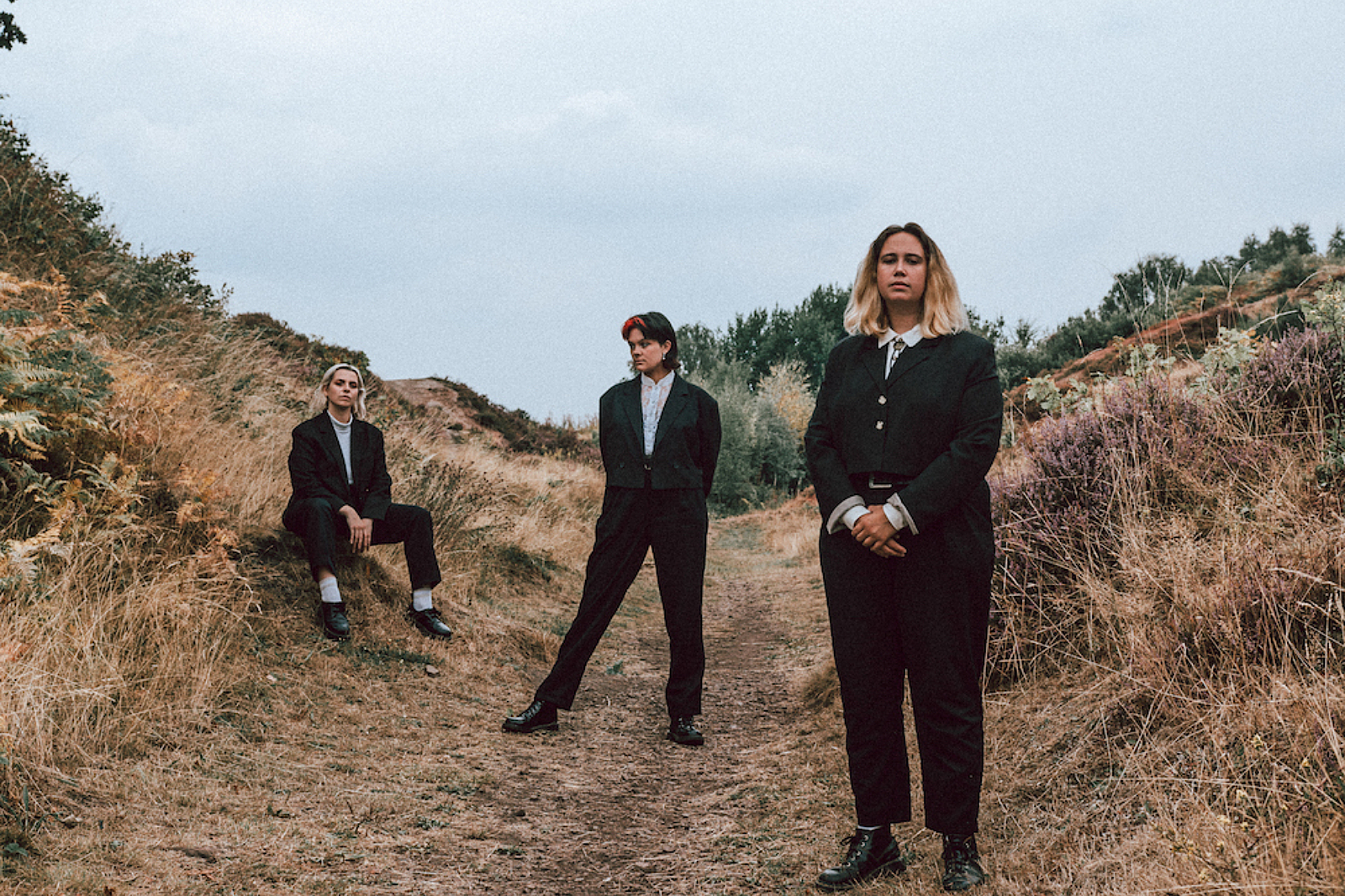 "'Body' is an anthem for anyone that's ever felt uncomfortable in their own skin."
Bristol punks Grandmas House are back with new track 'Body'.
"'Body' is an anthem for anyone that's ever felt uncomfortable in their own skin," the band explain. "An urgent statement about disassociation, feeling trapped and not recognising yourself in the mirror, it's an ode to anyone who has ever felt different."
Marking their first new music since the release of their self-titled debut EP last year, in our review of the EP, we said, "Across five tracks - that in true punk fashion - last approximately two-minutes-and-change at most, this self-titled debut EP from Bristol-based Grandmas House sees the powerhouse voice of vocalist Yasmin Berndt coming together with bassist Zoë Zinsmeister and drummer Poppy Dodgson to form a unified front of refreshing wit and blistering rock."
Check out 'Body' below.
See Grandmas House live at the following dates:
SEPTEMBER
17 | Leicester, UK - Wide Eyed @ O2 Academy
24 | Brighton, UK - Green Door Store
28 | London, UK - Oslo (supporting Opus Kink)
29 | Sheffield, UK - Record Junkee (supporting Opus Kink)
30 | Manchester, UK - YES pink room (supporting Opus Kink)
OCTOBER
01 | Bristol, UK - Ritual Union
22 | Le Havre, France - Ouest Park
Read More