Hello 2023
Gretel Hänlyn, Vlure, Surya Sen and more to play DIY's Hello 2023 at the Old Blue Last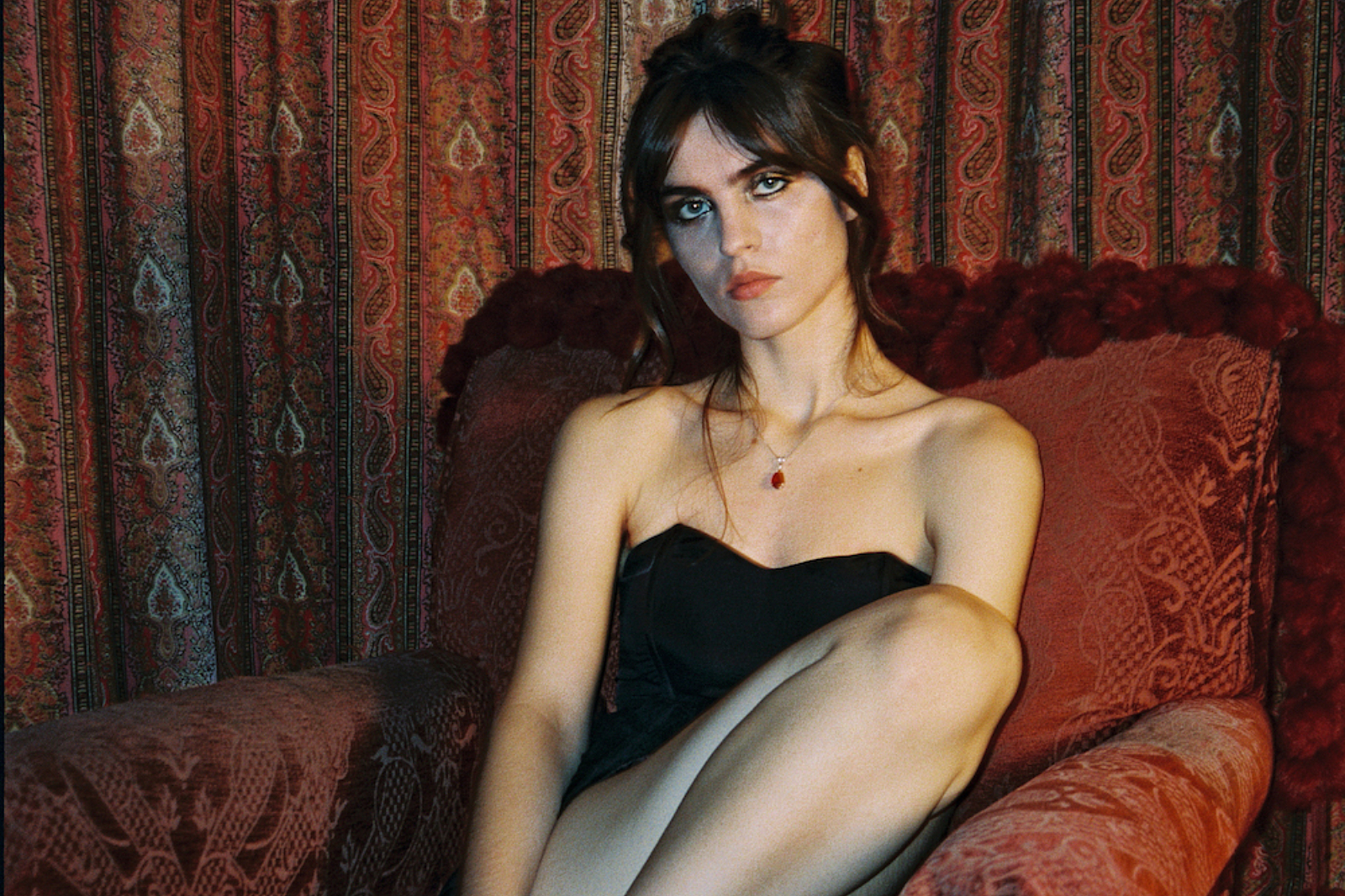 We're returning to Shoreditch for four nights of hot new music across January, in association with FairSound.
As the curtain draws on 2022, we're already looking ahead to next year and packing your diaries with a series of red hot new shows to start your 2023 off right.
Every Tuesday in January starting from the 10th (we'll let you have the first week to ease yourself in…), we'll be returning to legendary Shoreditch venue the Old Blue Last for Hello 2023 in association with FairSound - the new platform from Press On Vinyl designed to help vinyl production become more affordable for artists. As ever, there'll be four gigs showcasing some of the buzziest new artists that we're placing our bets on for the upcoming twelve months.
Night One (10th January) will see us kicking things off with Glaswegian Class of 2023 alumni Vlure, who'll be topping the bill before they team up with everyone's favourite masked party-starter Lynks for our DIY Now and Next Tour in February. They'll be joined by Cardiff fun punks Panic Shack, the brooding garage-pop of Human Interest and some witty post-punk c/o the appropriately-titled Humour.
On 17th January, join rapper-producer Surya Sen for a raft of burgeoning dance bangers. Irish-born Amy Michelle will be weaving some indie-pop spells, while the stripped-back sounds of PinkPirate and bilingual Spanish-English storyteller Nina Cobham will be carrying you through til mid-month.
24th January will see a headline set from super-buzzy Londoner Gretel Hänlyn, but get down early: you won't want to miss Yala!-signed alternative pop gal Cathy Jain, Norwich country-tinged grungers (it's a thing, trust us) Divorce and the spiky art-rock of CIEL.
Meanwhile, on Night Four (31st January), elusive London producer Saint Jude will be bringing his recently-released 'Signals' to Shoreditch, with the electronic experiments of Uh, Swedish synth-popper Stella Explorer and a special mystery guest TBA in tow.
As always, all shows are free entry because we're nice like that, but get down early to avoid disappointment. And keep your eyes peeled for a special extra coming from DIY and FairSound very soon…
Register for free tickets on the links below, and see you on the flip side!
10th January w/ Vlure, Panic Shack, Human Interest, Humour
17th January w/ Surya Sen, Amy Michelle, PinkPirate, Nina Cobham
24th January w/ Gretel Hänlyn, Cathy Jain, Divorce, CIEL
31st January w/ Saint Jude, TBA, Uh, Stella Explorer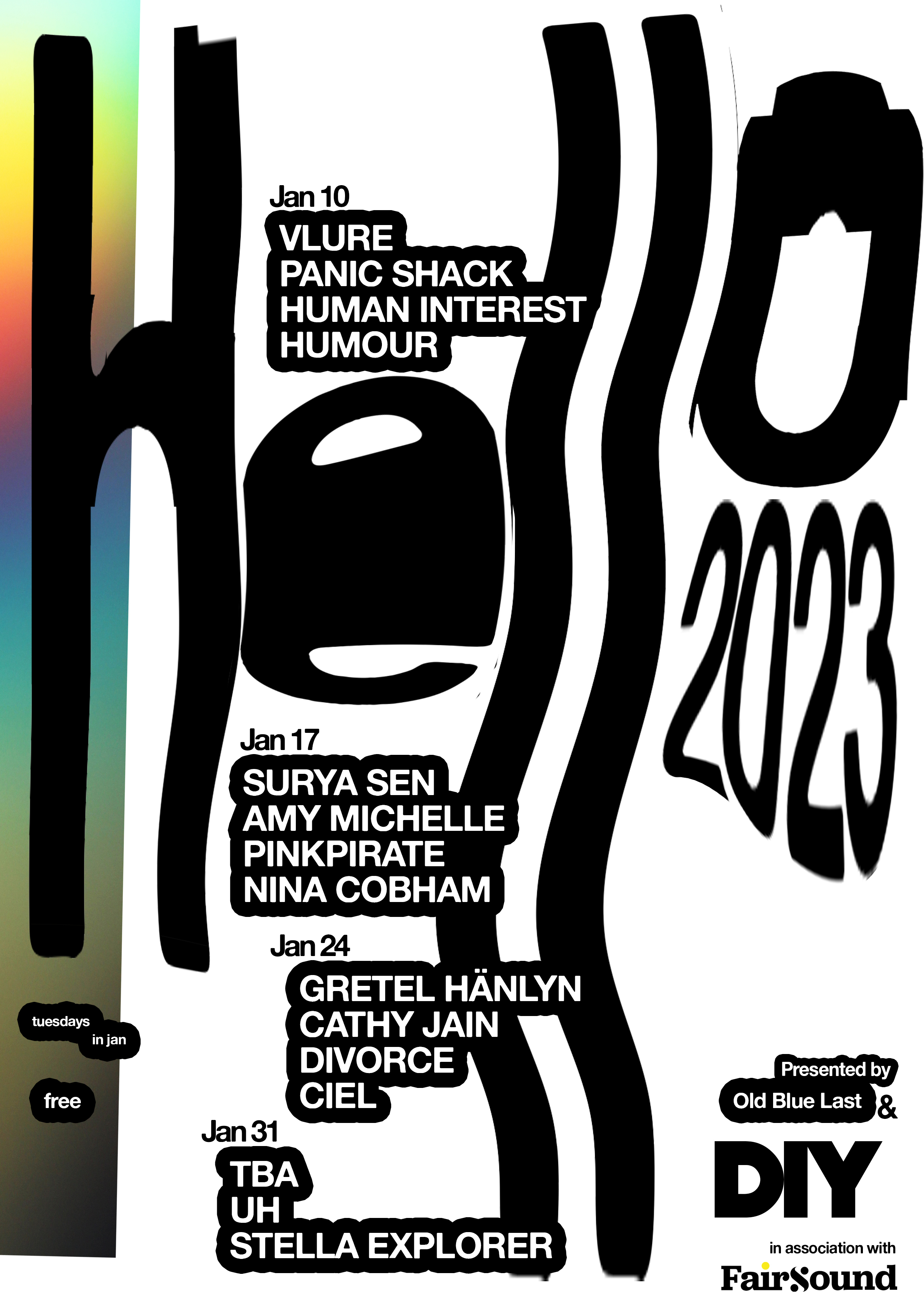 Read More