Hello 2018:
Her's, A House In The Trees and more bring eclecticism in the extreme to close Hello 2018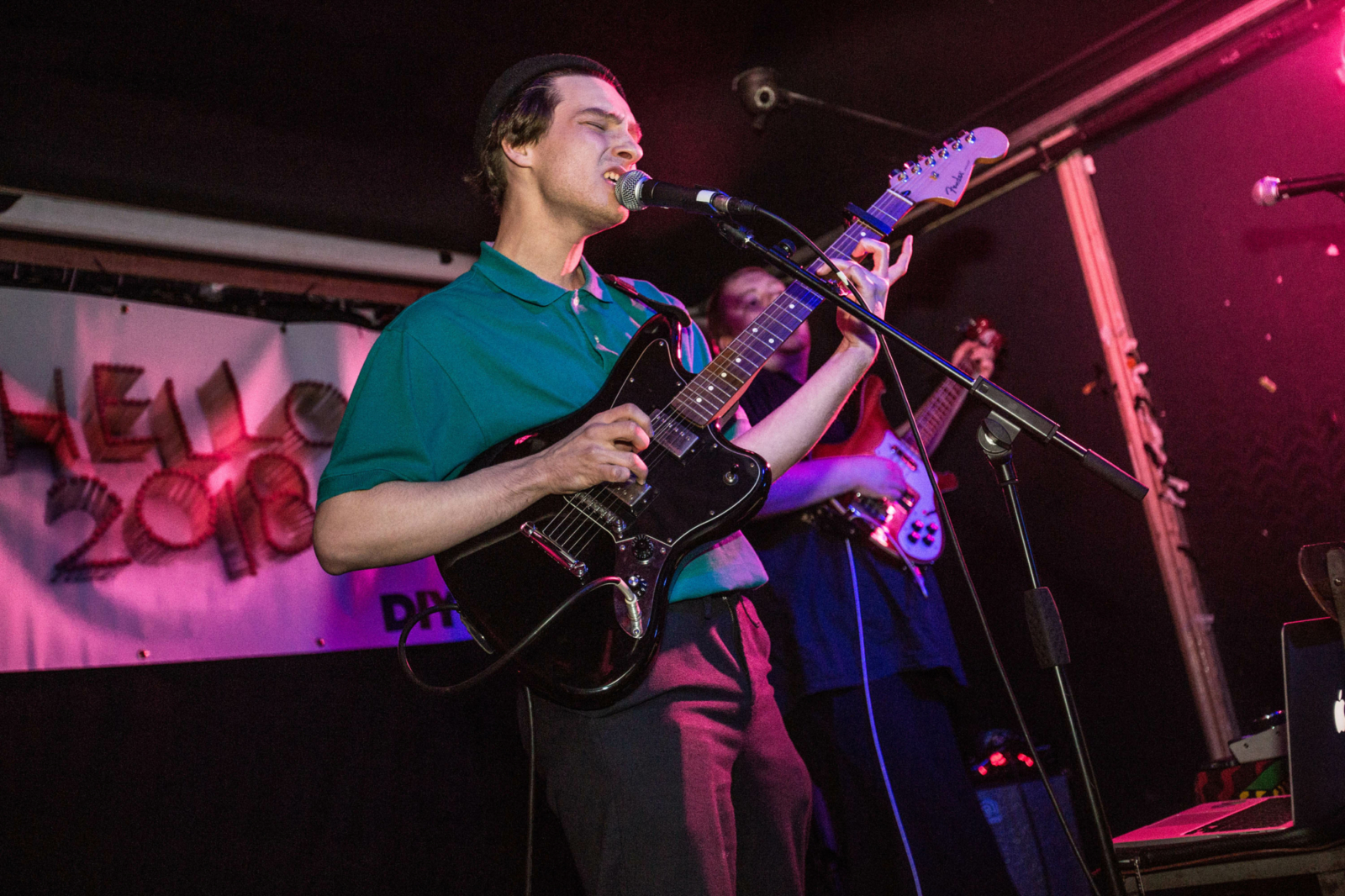 Chartreuse, Grand Pax and Bad News Club also helped to see off our annual January residency.
Across the past four weeks at The Old Blue Last, we've seen some of the country's most promising new bands starting their 2018 with blistering sets. Tonight's show, the final of our annual January residency at the East London boozer, saves the most eclectic 'til last.
Between paradYse-signed newcomer Bad News Club opening things up with softly plucked, sorrow-drenched breakup songs and headliners Her's bouncing incessantly around the stage and cracking one-liner after one-liner, show four of Hello 2018 flits from genre to genre wonderfully.
The music of Bad News Club doesn't dread particularly new ground - breakup songs flecked with reverb to amplify their sadness - but they're done so well that a lack of particular originality doesn't taint the set at all. Debut single 'The Painter' echoes the dark, creepy work of Phil Elverum, and provides the quietest, most tender moments we've seen at this year's Hello series.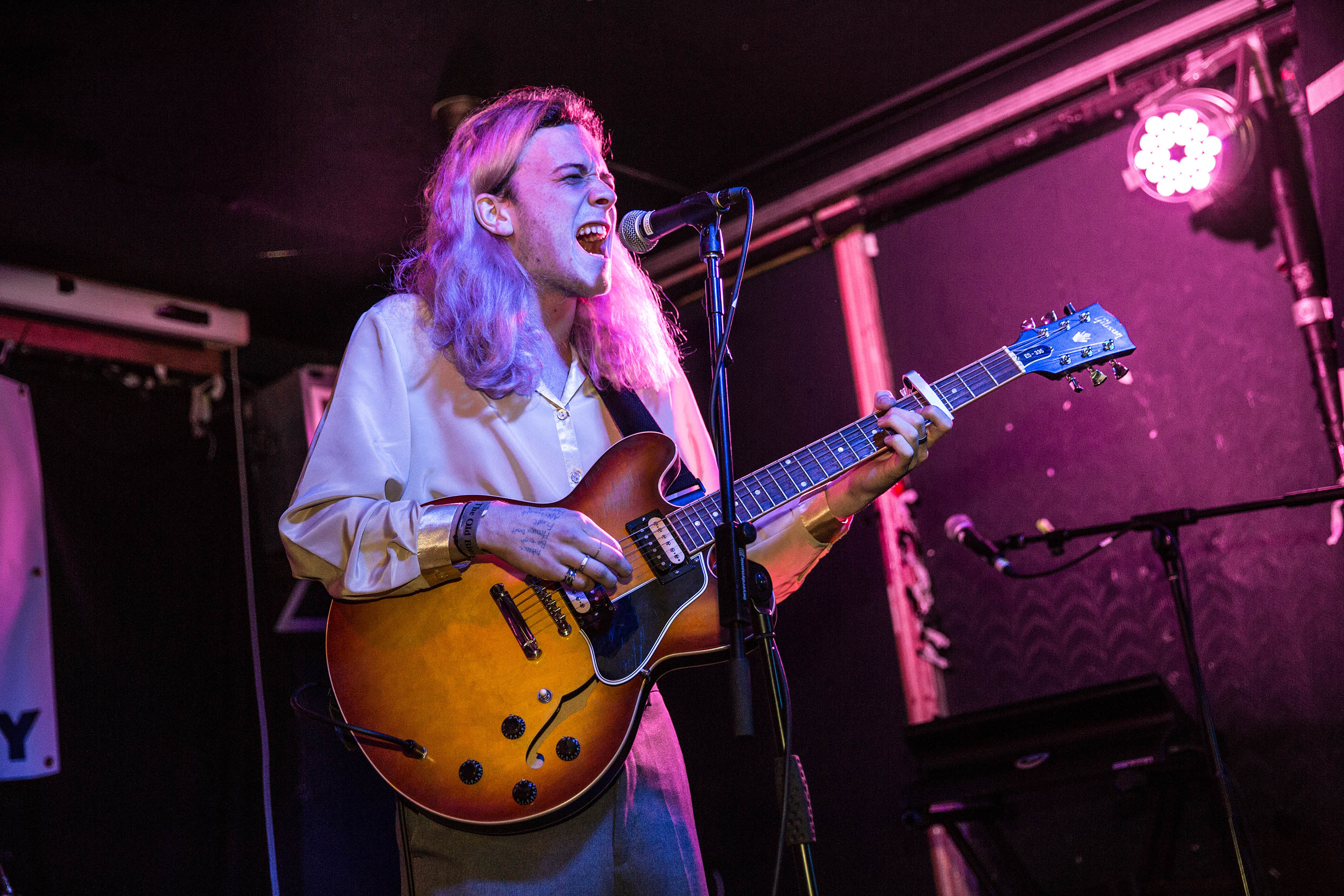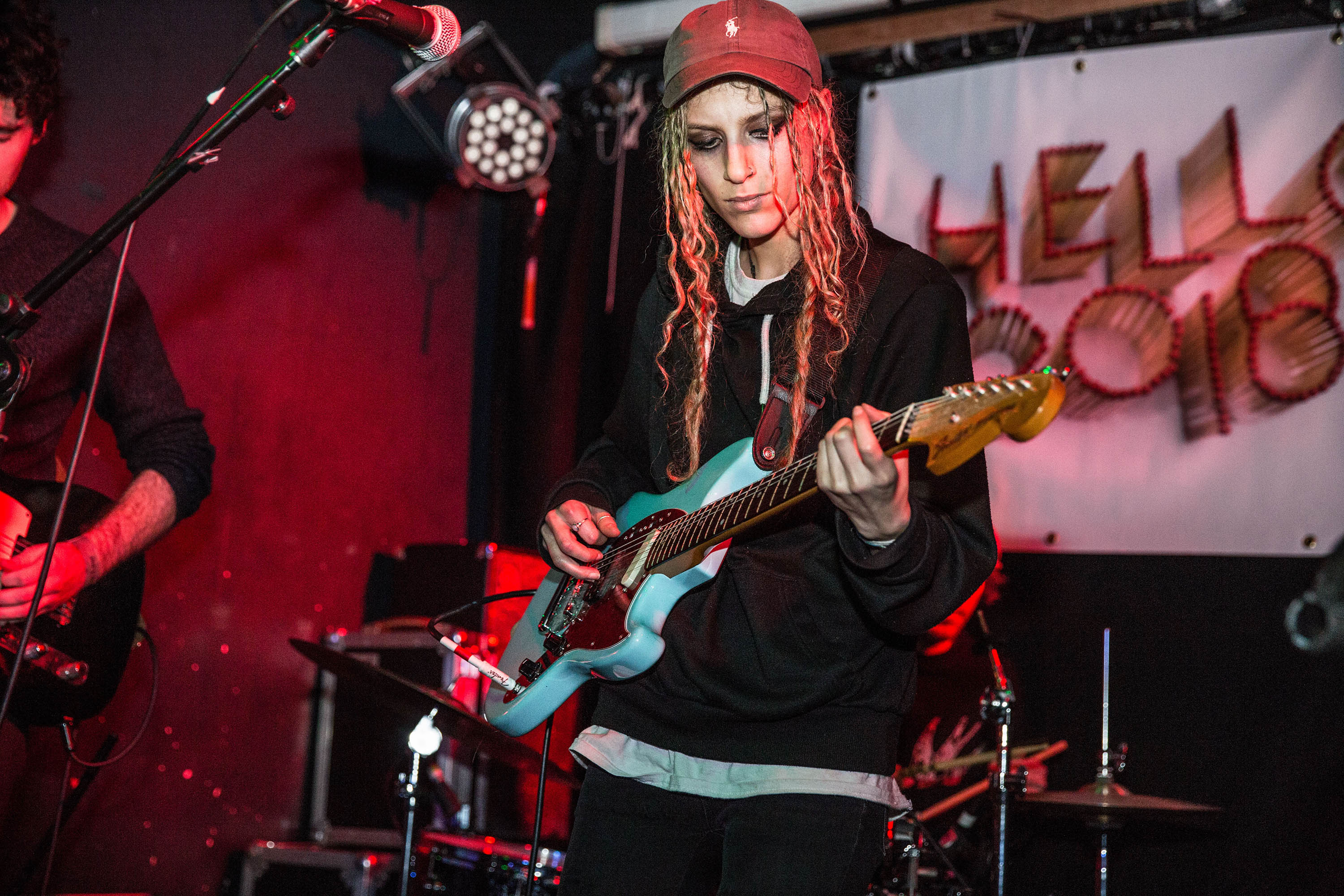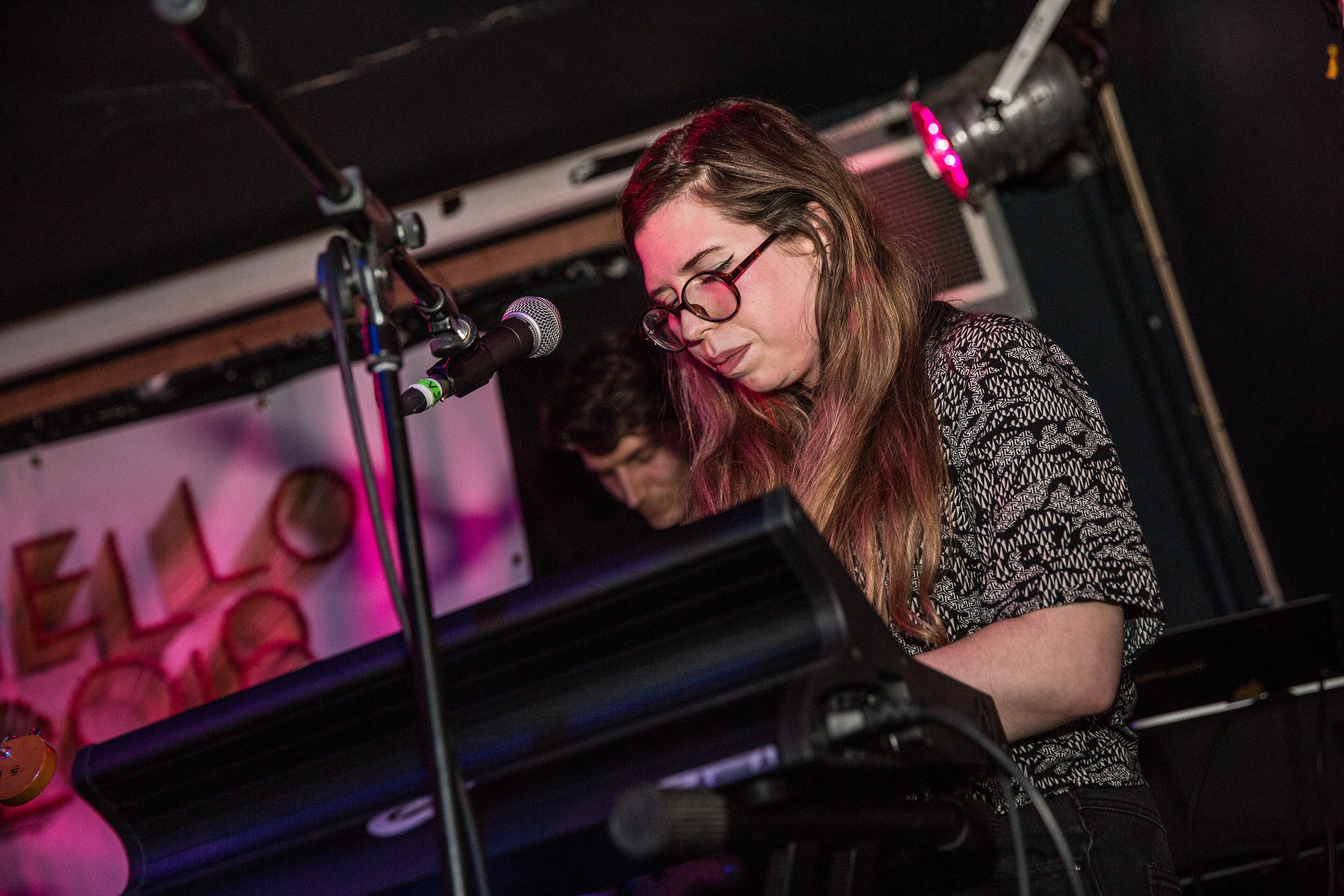 Bad News Club is followed by Grand Pax. A London newcomer whose only recorded material so far is a feature on 'Control', the recent single from Leeds collective Gotts Street Park, the set is a mesmerising one. Velvety vocals rise and fall, backed by an almost trip-hoppy base and harmonies that prove simply irresistible. They're shown off best on 'Destroyer', a silky, dreamy cut. It's still incredibly early days for Grand Pax - with the line between a solo project and a band still blurred - but tonight's set does more than enough to mark them out as something very special.
Birmingham four-piece Chartreuse, who keep the ball rolling on the final night of Hello 2018, are an equally elusive but enticing prospect. Though they currently feel like sketches, there's a hell of a lot of promise in the track's that make up the band's 30-minute set, gliding between jazz and indie-pop with no care for the traditional genre barriers that separate them.
If the night so far was set on floating us calmly into February, South London collective A House In The Trees certainly didn't get the message. Jokes revolving around 'I can't believe they all fit on the stage' are old hat now, but the group - based out of The Rising Sun, a renovated old pub in Peckham - take up every inch of the Old Blue Last's tiny stage and proceed to barrel around it with abandon.
Despite the community element of the band being paramount, vocalist Sam Hatchwell proves the focus of the set, a livewire of energy that sees him hanging off the venue's roof and hopping into the crowd to give out a combination of AHITT vinyl and lollipops (of course).
The band's debut EP - last year's 'What Am I Supposed To Do?' - is a gorgeous melting pot of ideas and collaboration, and newer material aired tonight points towards the group's next steps pushing the sounds to their extremes. EP highlight 'Amazing Gray' is such here too, with Hatchwell's vocals treading an undefinable but brilliant line between drawl and rap.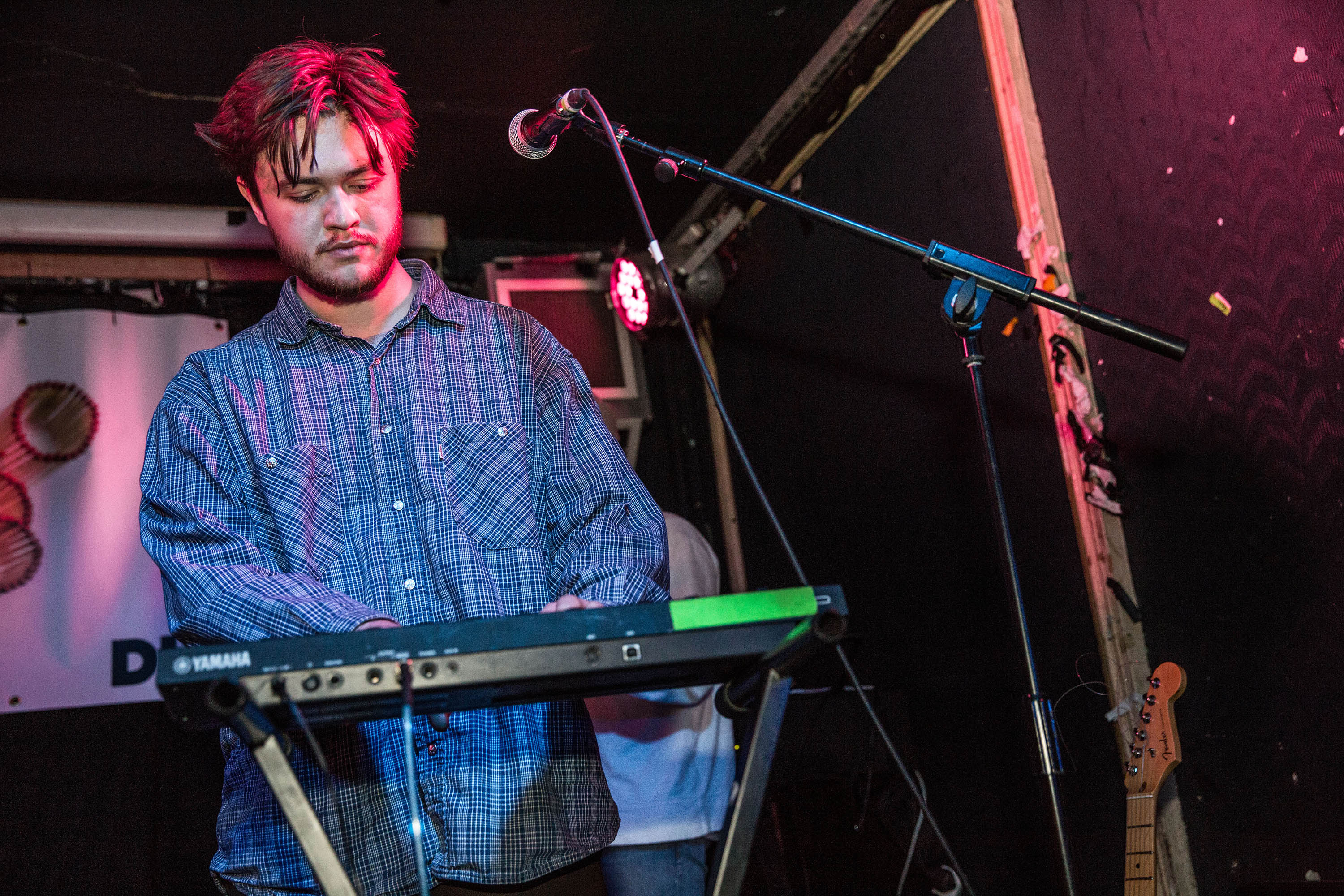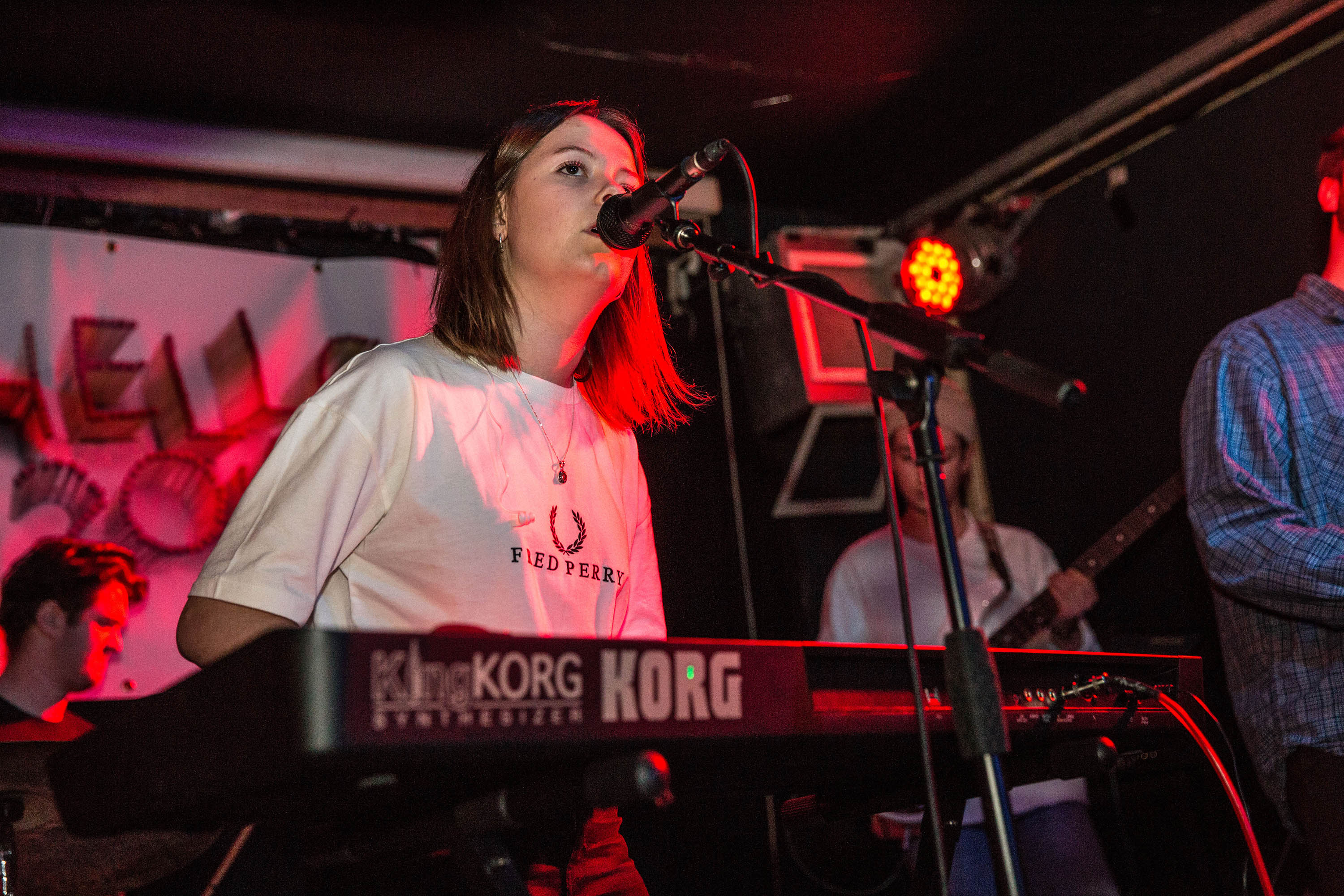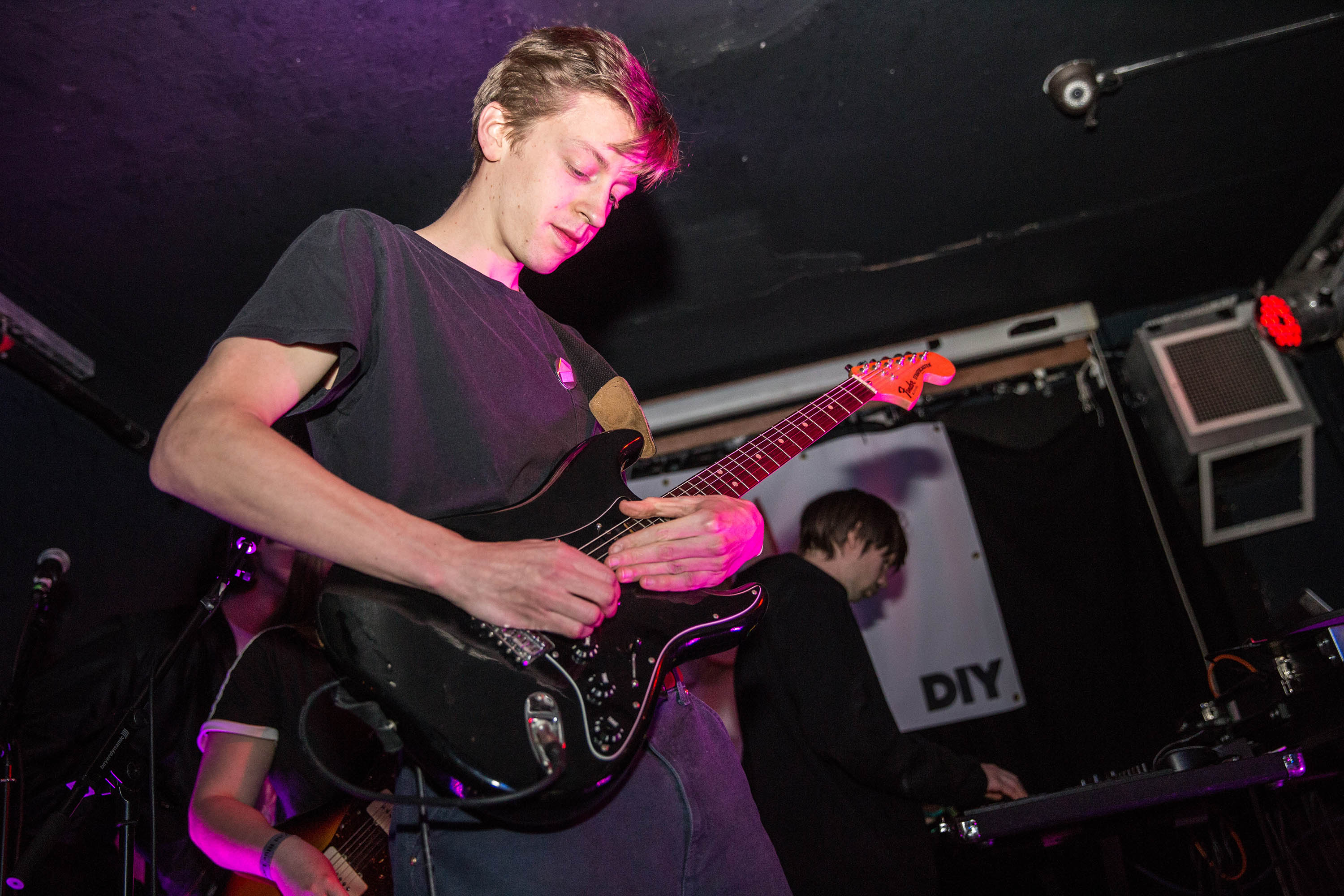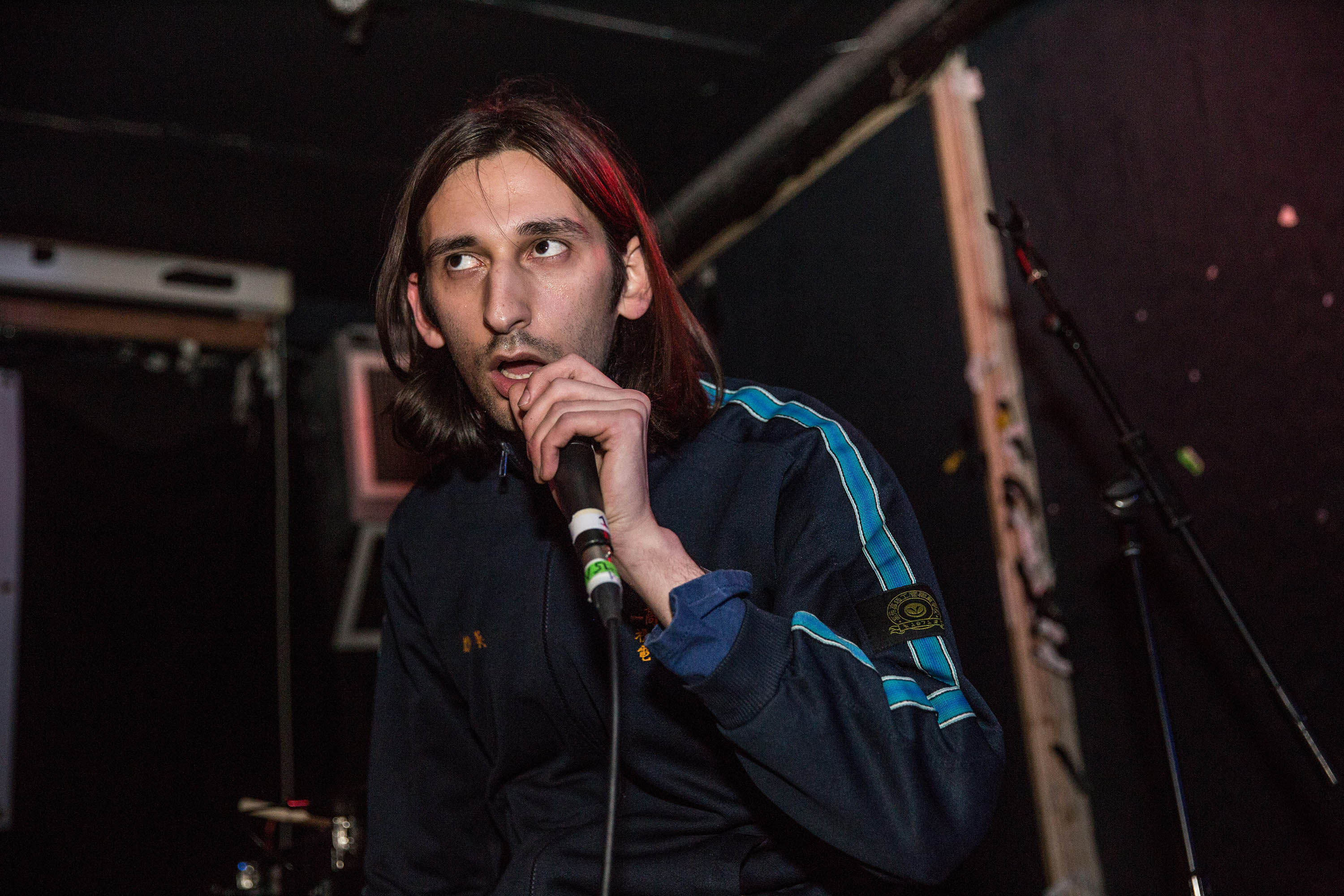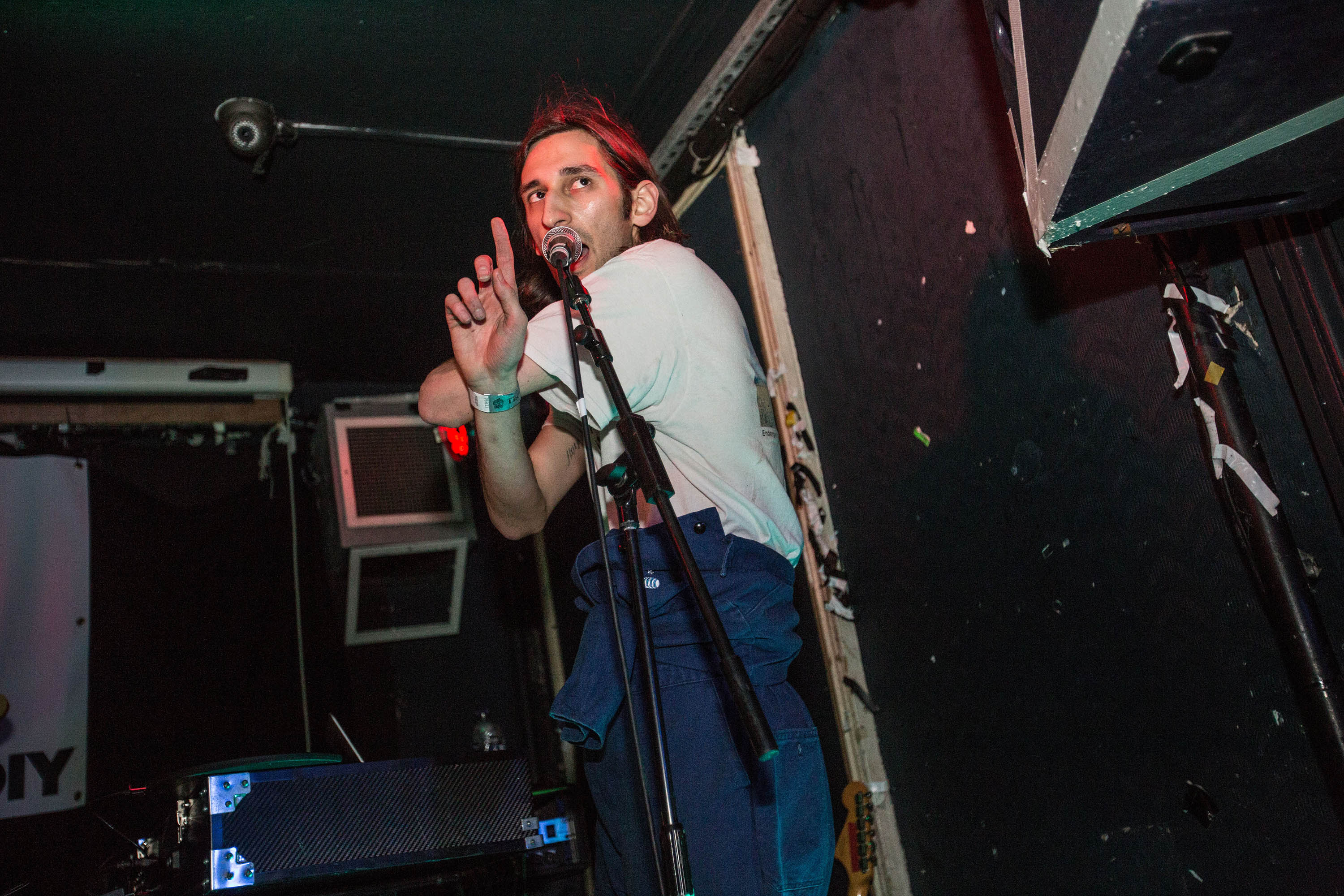 Her's, meanwhile, rip up the script set by the band's preceding them and turn the night into an uninhibited knees-up. Turning technical difficulties into an opportunity to practice their one-liners and bassist Audun Laading to throw out a series of outrageous four-string solos, the set - as always with Her's - is a bundle of fun. The band's energy on stage, an untameable force at all times, hides what are often melancholic dream-pop songs delivered by Stephen Fitzpatrick's booming vocal.
Airing a new song, provisionally titled 'Ambient Airslayer', before the band's calling card 'What Once Was' brings the biggest cheer of the night, the entertainment value of Her's is never, ever in doubt, and Hello 2018 ends with untamed grins all round.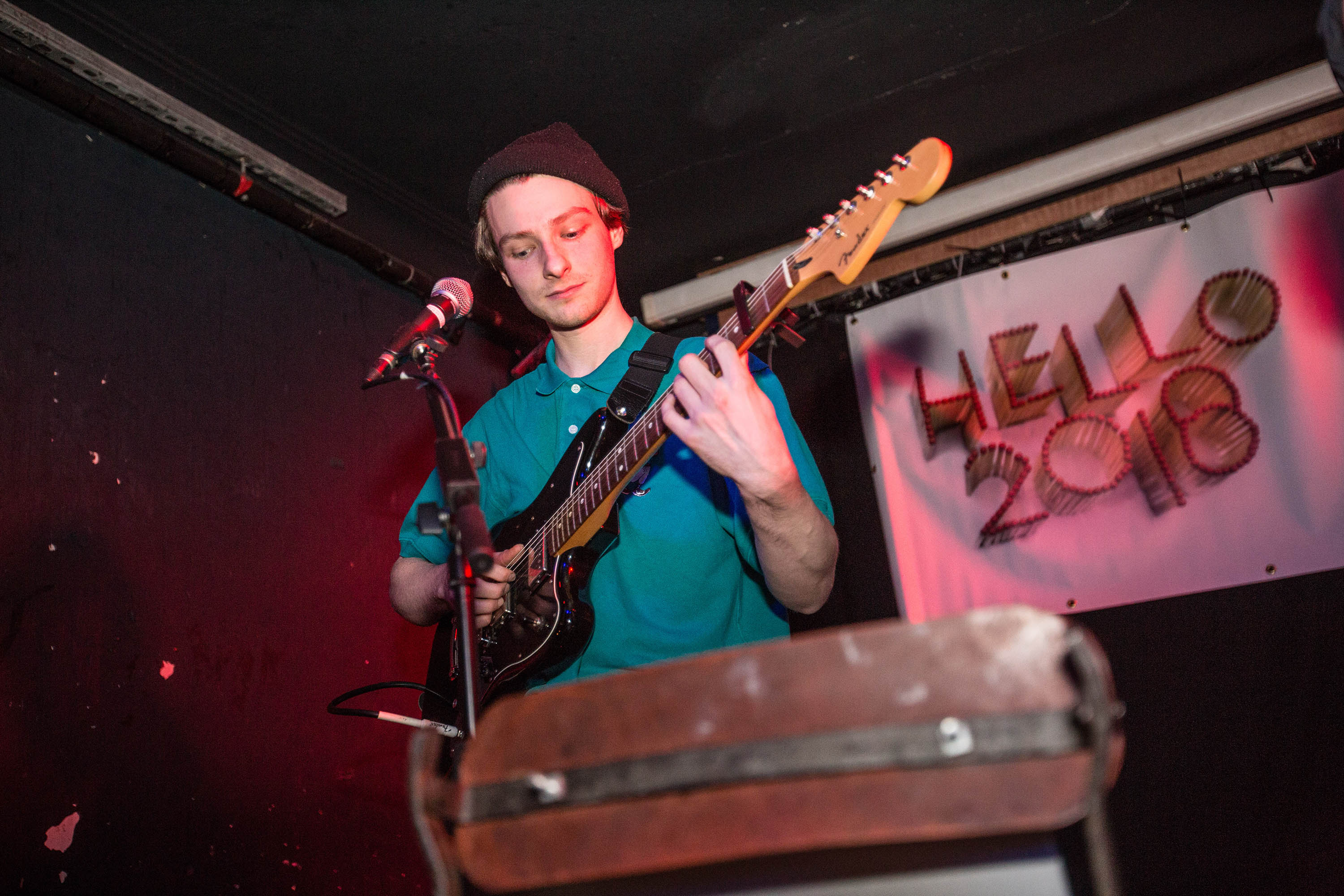 Read More