Watch
King Gizzard & The Lizard Wizard unveil new song 'Iron Lung'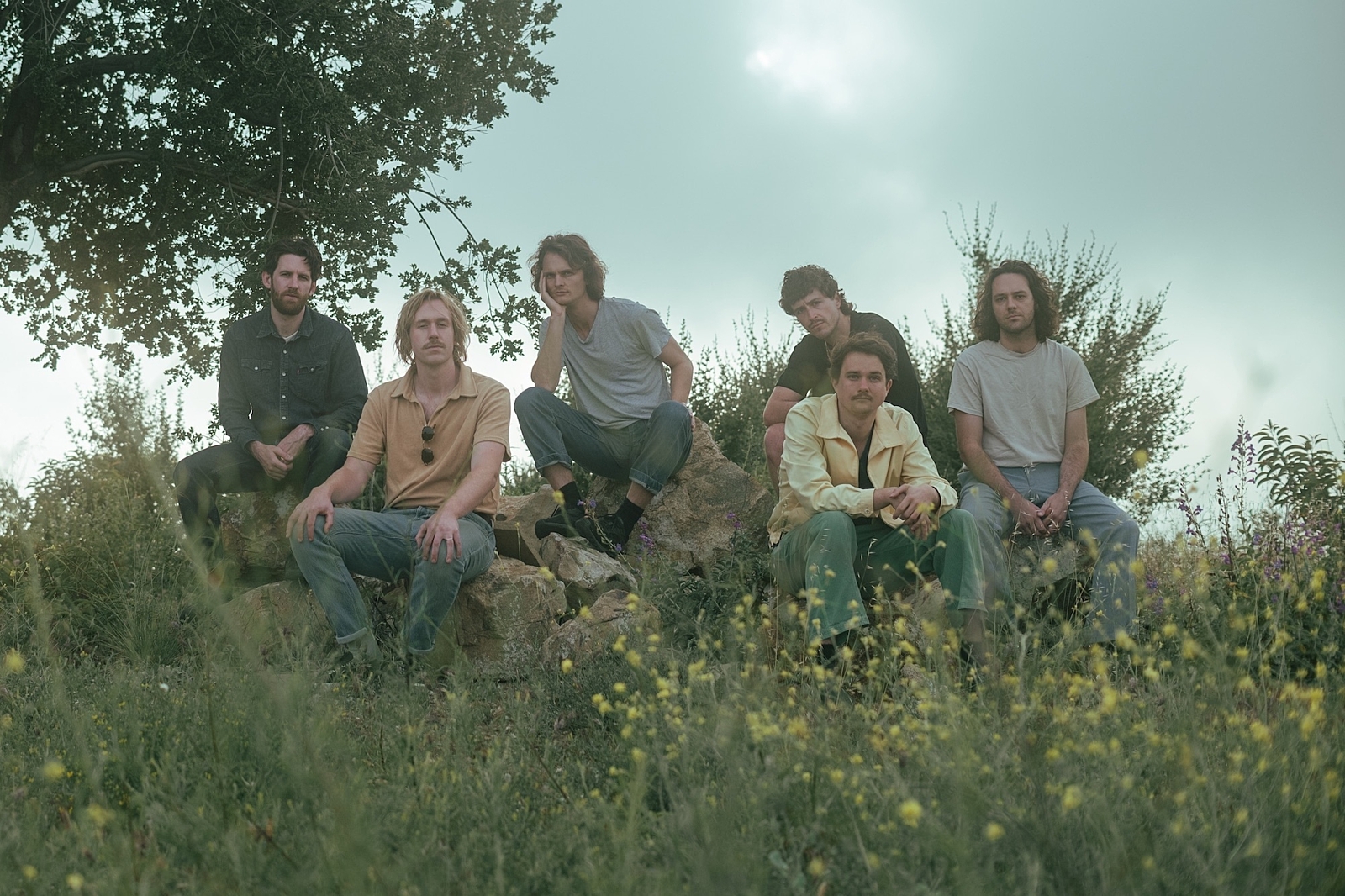 Their new album 'Ice, Death, Planets, Lungs Mushrooms And Lava' is out later this week.
With their new album 'Ice, Death, Planets, Lungs Mushrooms And Lava' arriving this Friday, 7th October, via KGLW, King Gizzard & The Lizard Wizard are sharing their new song 'Iron Lung'.
"'Iron Lung' (along with the other songs off this record) is the ultimate collab," says Stu Mackenzie. "We wrote the lyrics as a group and created the music out of improvisation. Spontaneous creation. The best kind. And that's why I'm proud of it. Hope you dig."
Accompanied by a video animated by SPOD, SPOD says, "When I heard this track I had just started delving into fully animated AI videos and thought what a good opportunity to use something I barely understand mixed with my love of effects from the dawn of digital video. So I poured myself into a cyber spiral for a couple of months and this is the result. I love how the song seems like endless ascending & descending cycles culminating in these dramatic explosions and lifts, so it felt like a perfect fit to dive into a 9 minute descent to hell and back. Unfortunately I still dream that I'm spiraling into the eternal abyss and I'm not sure I exist anymore."
Check out 'Iron Lung' below.
'Ice, Death, Planets, Lungs, Mushrooms And Lava' Tracklisting:
1. Mycelium (7:36)
2. Ice V (10:16)
3. Magma (9:07)
4. Lava (6:41)
5. Hell's Itch (13:28)
6. Iron Lung (9:05)
7. Gliese 710 (7:49)
See King Gizzard & The Lizard Wizard live at the following dates:
OCTOBER
04 - Portland, OR @ Roseland Theater * SOLD OUT
05 - Vancouver, BC @ PNE Forum *
06 - Seattle, WA @ Paramount Theatre * SOLD OUT
10 - Morrison, CO @ Red Rocks Amphitheatre * SOLD OUT
11 - Morrison, CO @ Red Rocks Amphitheatre * SOLD OUT
14 - St Paul, MN @ The Palace Theatre * SOLD OUT
15 - Chicago, IL @ RADIUS * SOLD OUT
16 - Detroit, MI @ Masonic Temple *
18 - Toronto, ON @ History * SOLD OUT
19 - Montreal, QC @ L'Olympia * SOLD OUT
21 - Forest Hills, NY @ Forest Hills Stadium %
22 - Philadelphia, PA @ Franklin Music Hall * SOLD OUT
23 - Washington, DC @ The Anthem at The Wharf * SOLD OUT
24 - Asheville, NC @ Rabbit Rabbit * SOLD OUT
26 - Atlanta, GA @ The Eastern * SOLD OUT
27 - New Orleans, LA @ Orpheum Theater *
28 - Austin, TX @ LEVITATION - Stubb's *
29 - Austin, TX @ LEVITATION - Stubb's $
31 - Oklahoma City, OK @ The Criterion #
NOVEMBER
02 - Morrison, CO @ Red Rocks Amphitheatre #
DECEMBER
10 - St. Kilda, AUS @ The Palace Foreshore @
29 - Tauranga, NZ @ Summer Haze - Wharepai Domain
31 - Wãnaka, NZ @ Rhythm & Alps
JANUARY
04 - Auckland, NZ @ Summer Haze - The Matakana Country Park
06 - New Plymouth, NZ @ Bowl of Brooklands
MARCH
30 - Sydney, AUS @ Big Top Luna Park
APRIL
06 - Brisbane, AUS @ Tivoli
07 - Byron Bay, AUS @ Byron Bay Bluesfest
* w/ Leah Senior
% w/ black midi, Leah Senior
​$ ​w/ Tropical Fuck Storm, The Murlocs
# w/ The Murlocs, Leah Senior
@ Stella Donnelly, CIVIC
Read More