News
Krush Puppies announce debut EP 'Love Kills The Demons'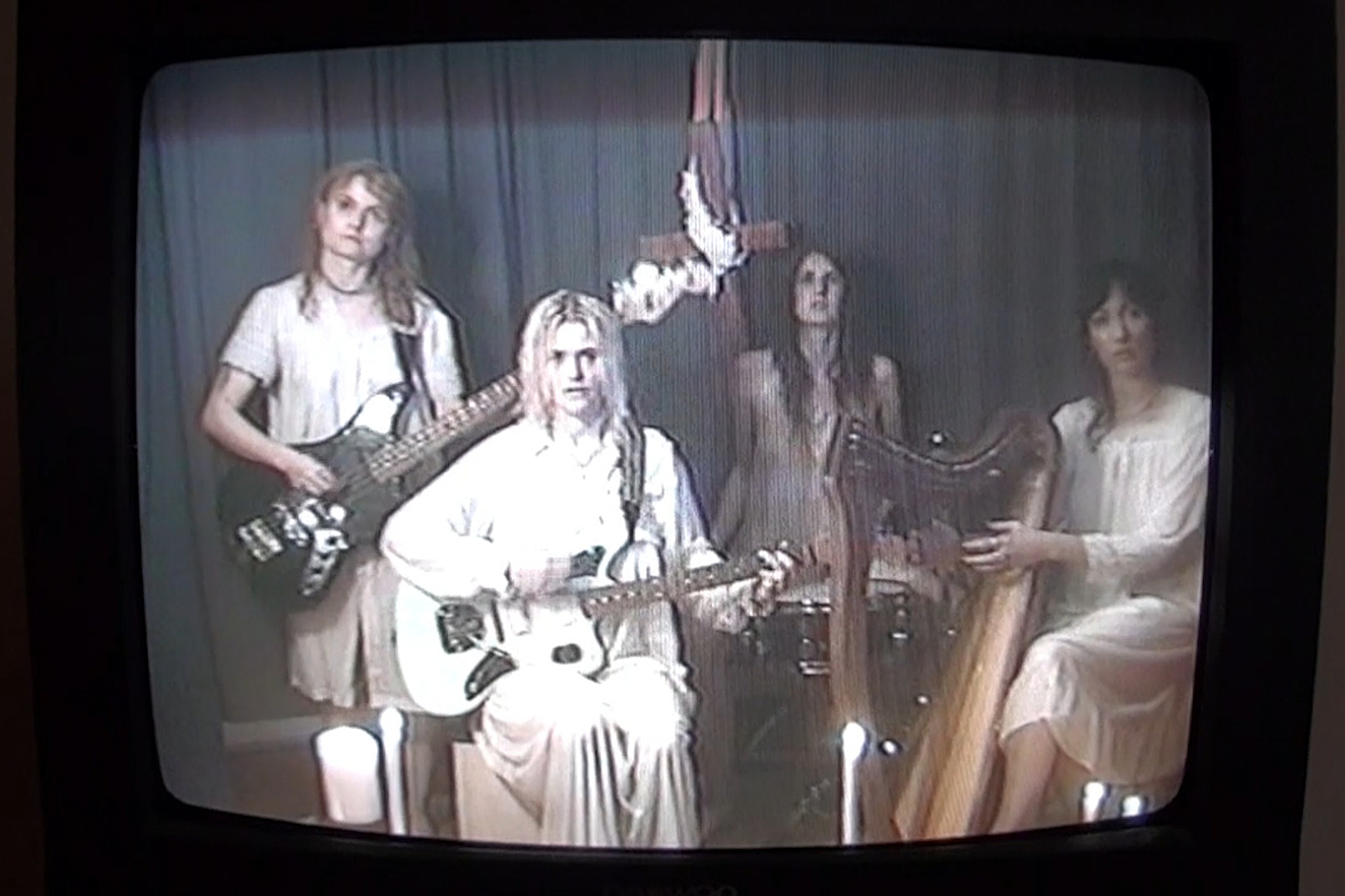 Check out the title track now.
Newly signed to Sports Team's Holm Front Records, Krush Puppies have announced that their debut EP 'Love Kills The Demons' will be out on 6th May.
Revealing the title track today, the band's Alexa Daly says, "This faceless shadowy figure would sit at the end of the bed and wake me by pushing on my chest so that I was gasping for air. I used to be up all night, then I met someone and suddenly I started sleeping all the way through, soundly next to him. I guess I suddenly felt safe, which feels very soppy now I'm having to write it down. But I can't describe this overwhelming sense of peace that I felt almost instantly. I came into the studio with the chords and melody, then we all finished it that day. A few weeks later we recorded it with John Bisset, and Jenny and I sang the whole song together in unison, so our voices kind of blended to make one. It almost sounds like a whole new band member."
Speaking about the accompanying video, she adds, "We filmed everything ourselves at Heather's (our drummer) house and used mainly a head torch as our sole light source. It was quite funny, Heather had just moved in and we turned up to her front door, where she was meeting her neighbour for the first time, dressed head to toe in christian gear, adorning a giant homemade crucifix."
Check it out below.
'Love Kills The Demons' EP Tracklisting:
1. Throw Me On The Fire
2. Love Kills The Demons
3. Why
4. Everybody Wants To Be A Cowboy
Read More