Watch
Lacuna Common release new track 'Window Pane'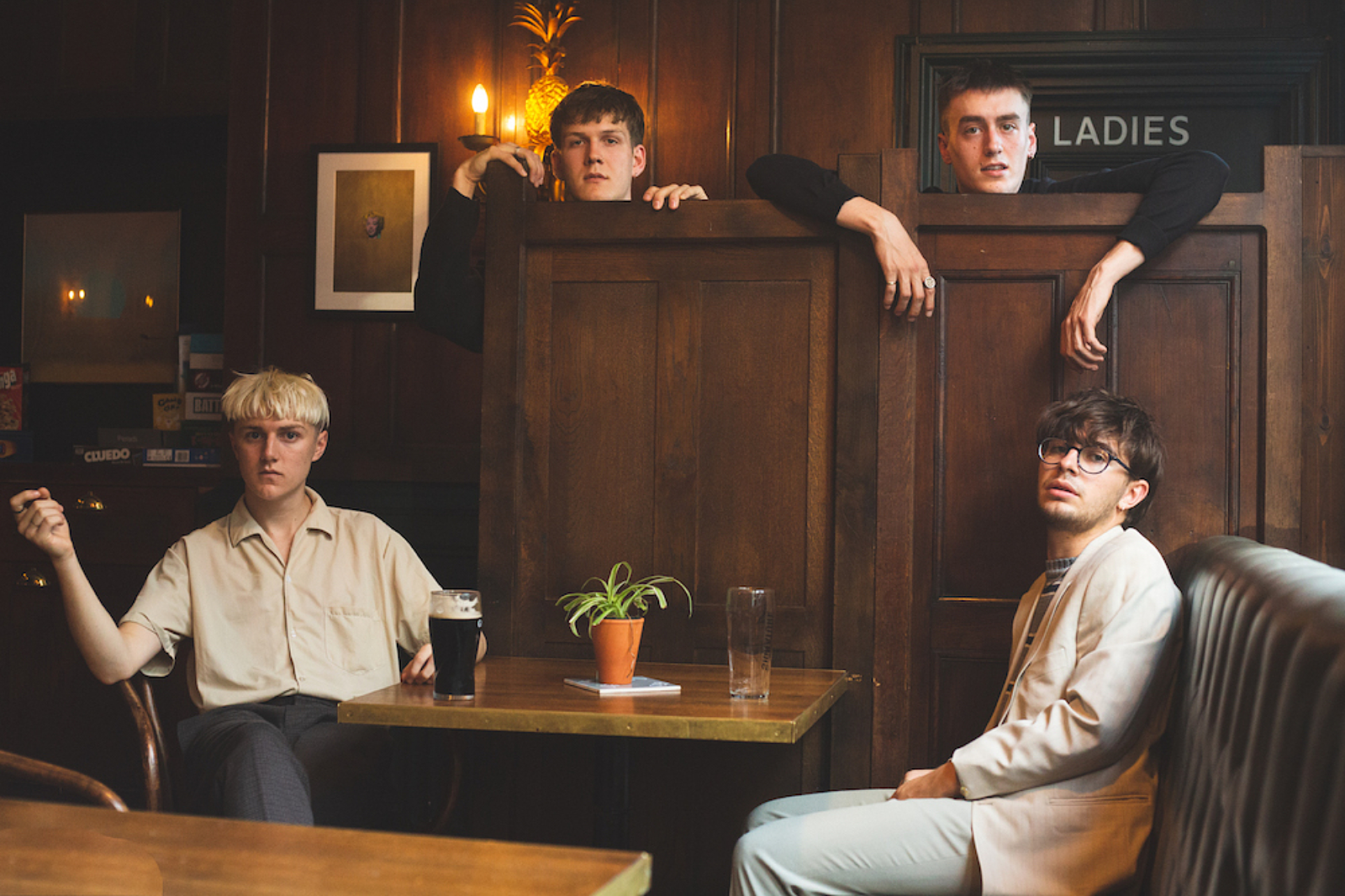 Photo: Jamie MacMillan
Lifted from their upcoming new EP 'It's All Talk'.
Oxford's Lacuna Common are giving us a taste of their brand new EP 'It's All Talk', out in May, with brand new track 'Window Pane'.
Speaking on the song, singer Alfie Frank says, "It's a song about the feeling of that 'normal life', cleaning your car on a Sunday, keeping up appearances with your neighbours, doing the same routine week in week out, dreaming about ways your life could be different. You can see it isn't for you and that you don't want to end up like everybody else. There's also a sense of knowing that the likelihood of this happening is very high and that it's not at all a bad thing. After all, there's still something cool in finding the romance in going shopping and locking eyes with a beautiful girl/boy and wondering what would come if you spoke to each other."
Speaking on the video, director Ash Cooke adds, "In this video we wanted to explore the mundane and repetitive loops of life. Almost like Groundhog Day in a British town. We wanted to show Alfie gradually breaking out of those loops and that gave us the chance to just have fun doing stupid stuff. I've wanted to throw oranges at Alfie for a long time, so this project was a dream come true for me."
Check it out below!
Read More