Festivals
LCD Soundsystem, The Killers and Phoebe Bridgers to play Bilbao BBK Live 2022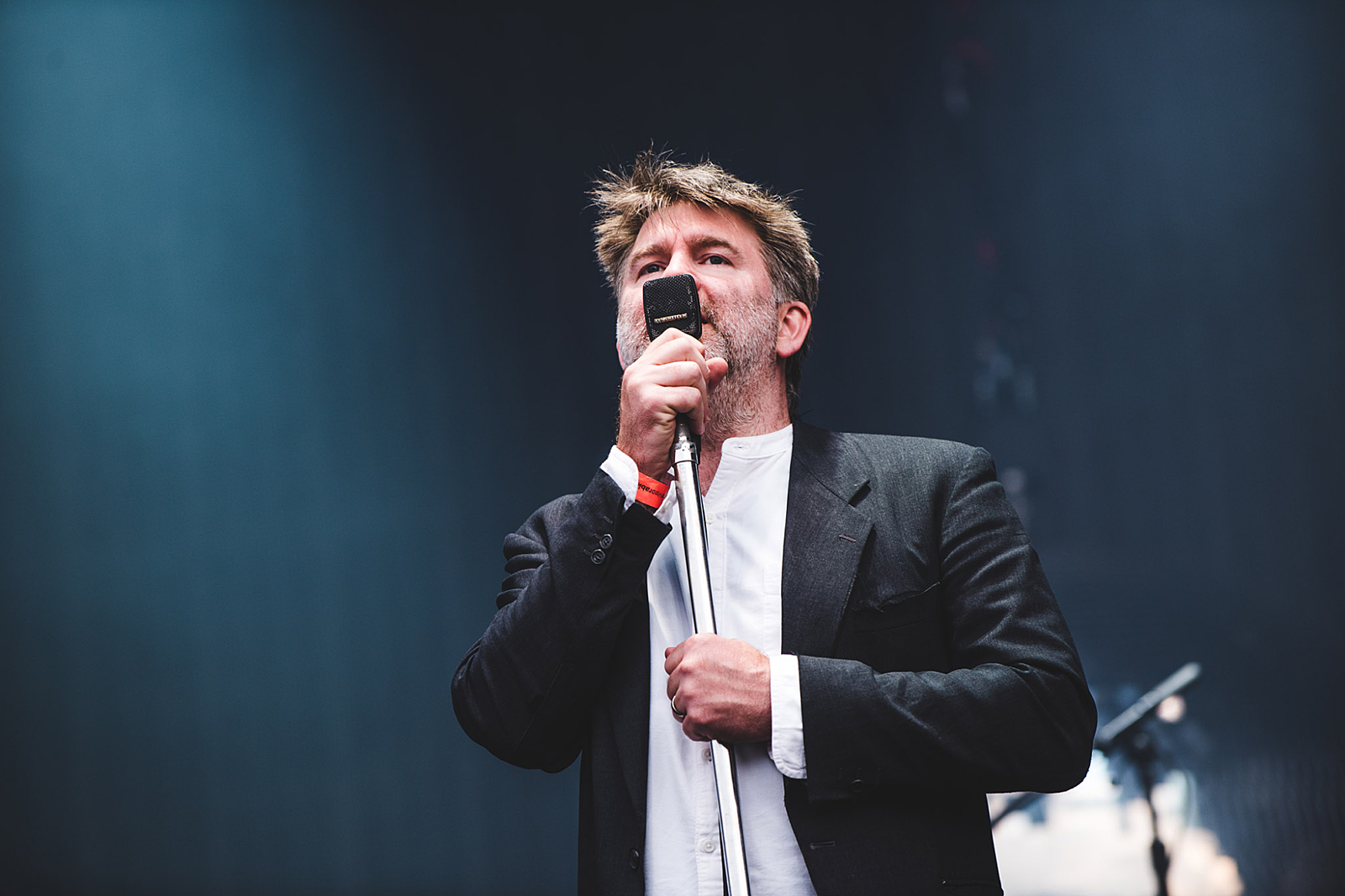 Caribou and Pet Shop Boys will also play the Spanish festival next summer.
LCD Soundsystem, The Killers, Phoebe Bridgers and Pet Shop Boys and more have been announced for the 2022 edition of Bilbao BBK Live.
It will be James Murphy and co's first show back in Europe after they announced their return with 20 shows in New York City at the end of this year.
The set will be LCD's only European festival show of 2022, with the band also set to hold a week of events in Bilbao in the run-up to the festival.
Also playing the event, which takes place from July 7-9 next summer, will be Slowthai, Placebo, Caribou and lots more.
See the full line-up for Bilbao BBK Live 2022 below.

BADBADNOTGOOD
BICEP live
BOMBA ESTÉREO
CARIBOU
CARL CRAIG
CAROLINA DURANTE
CHILL MAFIA
CONFETI DE ODIO
DAVE P
DECIUS
DORIAN
DOULEURDOLOR
DJ PYTHON
ERIS DREW
EZPALAK
FOUR TET
GAZZI
GINEBRAS
HELENA HAUFF
IDENTIFIED PATIENT
INHALER
ISABELA
J BALVIN
JASSS
JOHN TALABOT
JOY CROOKES
LAURA SAM Y JUAN ESCRIBANO
LCD SOUNDSYSTEM
LENA WILLIKENS
LORI MEYERS
M.I.A
MODERAT
MOSES SUMNEY
MYKKI BLANCO
NACHO VEGAS
NATHY PELUSO
NØGEN
PALMS TRAX
PEACHES
PEREL
PET SHOP BOYS
PLACEBO
PHOEBE BRIDGERS
PLANNINGTOROCK
RUSOWSKY
SEN SENRA
SLOWTHAI
STELLA DONNELLY
STROMAE
SUPERGRASS
THE BLESSED MADONNA
THE KILLERS
TOMM¥ €A$H
VERDE PRATO VVV & ZAHARA
Read More