News
Måneskin are releasing a new track next week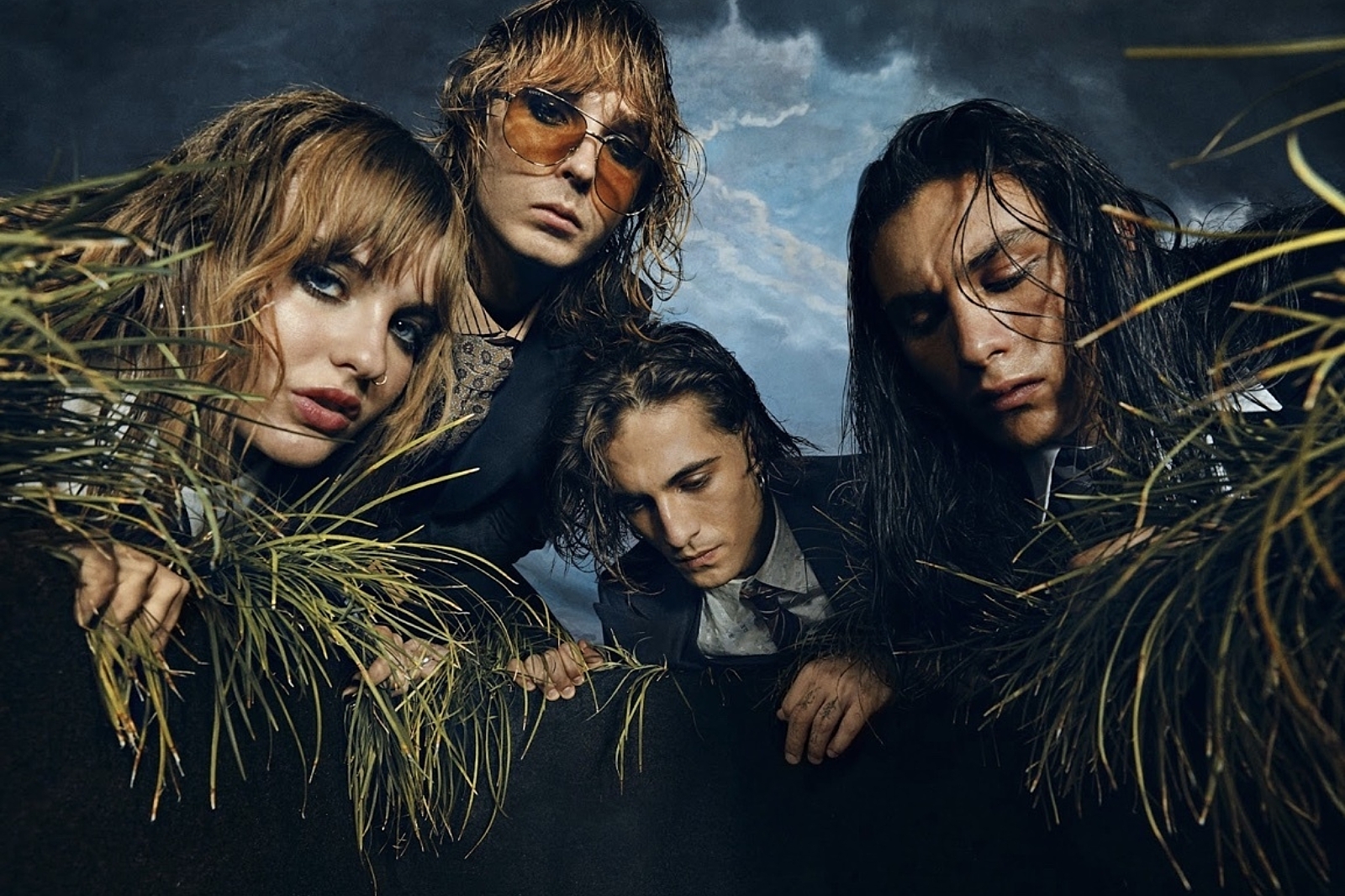 'The Loneliest' is out on 7th October.
After teasing new music on their socials, Måneskin have confirmed that their new single 'The Loneliest' will be out on 7th October.
Speaking to us for our DIY In Deep digital cover last year, frontman Damiano said of new music for the band, "We're in a different city every day, so we have a lot of energy to grab from. We are writing new stuff but we don't want to be in a rush. We wanna take our time to make music that represents us, so when we feel ready we will release it, but there, for sure, will be new music."
"It's like a new start in a way!" Vic added. "We have so much attention, so we want to do things that we're really sure represents us well. We feel a lot more free now because, in the past years, many people were telling us that rock wasn't going to give us success, and then we couldn't do it and tried to stop us. Now, no-one is stopping us!"
Revisit our digital cover interview here, and check out the artwork for 'The Loneliest' below.
See Måneskin live at the following dates:
OCTOBER
31 - Seattle, WA - Paramount Theater SOLD OUT
NOVEMBER
03 - San Francisco, CA - Masonic Theater SOLD OUT
04 - San Francisco, CA - Masonic Theater
07 - Los Angeles, CA - The Palladium
08 - San Diego, CA - SOMA NEW DATE
10 - Phoenix, AZ - AZ Federal Theater
12 - Salt Lake City, UT - The Complex
14 - Denver, CO - The Fillmore SOLD OUT
17 - Chicago, IL - Byline Bank Aragon Ballroom NEW DATE
18 - Detroit, MI – Fillmore SOLD OUT
21 - Toronto, ON - History SOLD OUT
22 - Toronto, ON - History SOLD OUT
24 - Montreal, QC - MTelus SOLD OUT
26 - Boston, MA - MGM @ Fenway SOLD OUT
28 - Philadelphia, PA - The Fillmore SOLD OUT
29 - Philadelphia, PA - The Fillmore
DECEMBER
02 - New York, NY - Hammerstein Ballroom SOLD OUT
03 - New York, NY - Hammerstein Ballroom SOLD OUT
05 - Washington DC - Anthem SOLD OUT
07 - Atlanta, GA – Tabernacle SOLD OUT
09 - Miami, FL - Seminole Hard Rock Hotel & Café (previously at: Fillmore) VENUE UPGRADE
12 - Houston, TX - 713 Music Hall (previously at: Bayou Theater) VENUE UPGRADE
13 - Dallas, TX - Southside Ballroom SOLD OUT
16 - Las Vegas, NV - Virgin Theater
FEBRUARY
23 - Pesaro - Vitrifrigo Arena EXTRA TICKETS
25 - Torino - Pala Alpitour SOLD OUT
27 - Amsterdam - Ziggo Dome (previously at: AFAS LIVE)
MARCH
02 - Bruxelles - Forest National SOLD OUT
03 - Bruxelles - Forest National NEW DATE
06 - Berlin - Mercedes Benz Arena (previously at: Verti Music Hall)
10 - Cologne - Lanxess Arena NEW DATE
13 - Paris - Accor Arena (previously at: Zenith)
16 - Bologna - Unipol Arena SOLD OUT
17 - Bologna - Unipol Arena NEW DATE
20 - Firenze - Nelson Mandela Forum SOLD OUT
21 - Firenze - Nelson Mandela Forum SOLD OUT
24 - Rome - Palazzo dello Sport SOLD OUT
25 - Rome - Palazzo dello Sport SOLD OUT
28 - Napoli - Palapartenope SOLD OUT
29 - Napoli - Palapartenope SOLD OUT
31 - Bari - Palaflorio SOLD OUT
APRIL
03 - Milan - Mediolanum Forum SOLD OUT
04 - Milan - Mediolanum Forum SOLD OUT
06 - Milan - Mediolanum Forum SOLD OUT
11 - Barcelona - Palau Saint Jordi NEW DATE
26 - Zurich - Hallenstadion (previously at: Halle 622)
28 - Vienna - Wiener Statdhalle
30 - Esch-sur-Alzette - Rockhal SOLD OUT
MAY
02 - Copenhagen - The Royal Arena NEW DATE
05 - Milan - Mediolanum Forum
08 - London - The O2 Arena (prev at: O2 Academy Brixton)
12 - Warsaw - Torwar Hall SOLD OUT
14 - Prague - O2 Arena (previously at: Malá Sportovní Hala)
16 - Budapest - Budapest Arena (previously at: Barba Negra)
18 - Riga - Arena Riga
19 - Tallinn - Saku Suurhall

Read More