Premiere:
Martha share 'Christine' from the 'Sensible Record Labels 2' Record Store Day compilation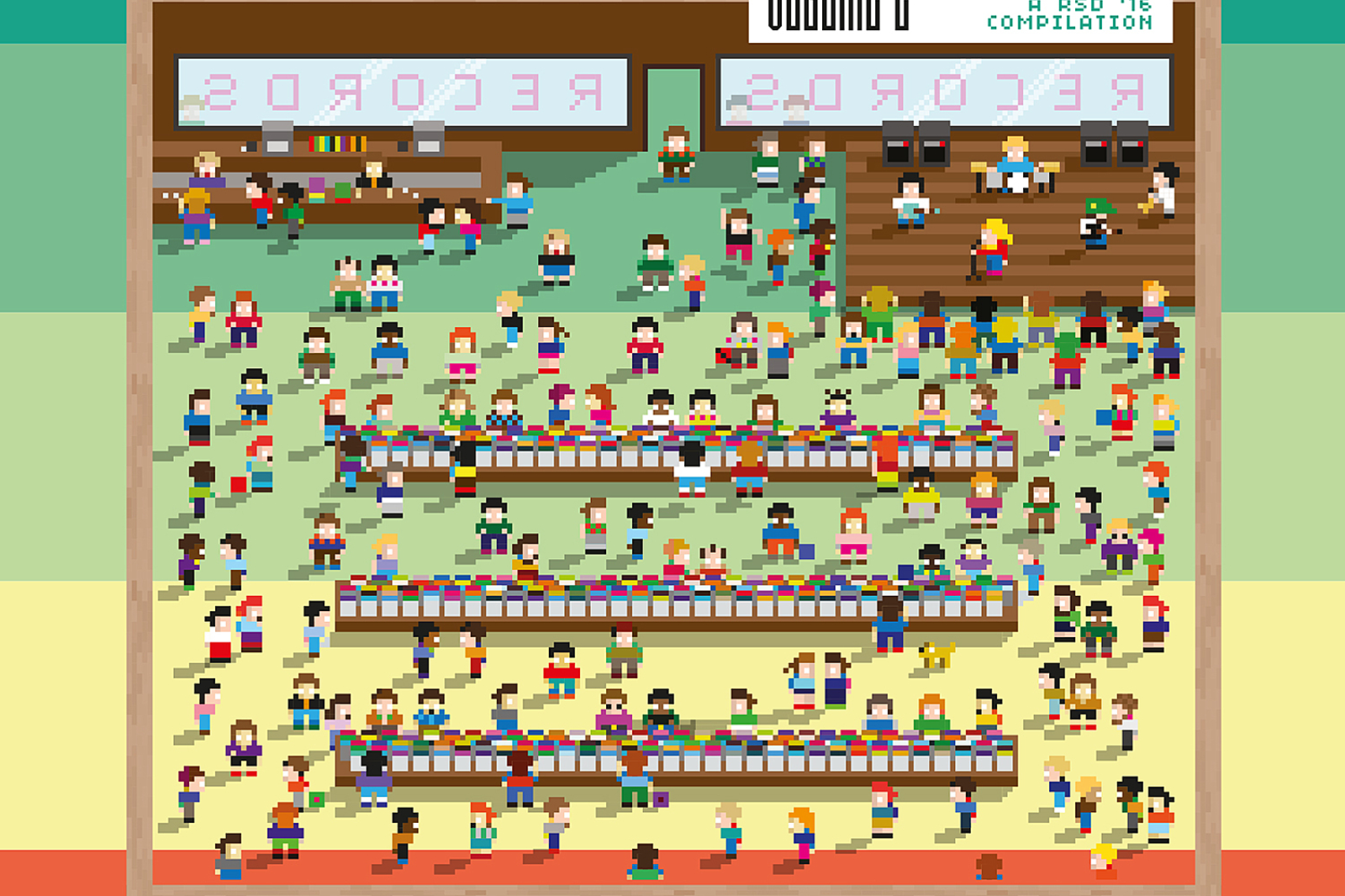 Round two of the reasonably-priced vinyl label link-up sees Transgressive, Alcopop!, Fortuna Pop, Holy Roar and loads more sharing tracks.
Those smiley scamps at Alcopop! Records are at it again - they're gathered up all their mates for 'Sensible Record Labels 2', a reasonably-priced Record Store Day compilation that sees the leading lights of the UK's independent label scene band together.
In much the same way as last year's first offering, this year's 'Sensible Record Labels' release is limited to 500 copies of splatter-effect vinyl, alongside a heap of free MP3s, videos and interviews. It'll be in record stores across the country on Record Store Day (16th April) for £10, which is a bargain, really.
Taking part in this year's compilation are the likes of (deep breath) Transgressive, Alcopop!, Venn, Fortuna POP!, Holy Roar, Super Fan 99, Failure By Design, Elefant, Till Deaf Us Do Party, Too Pure and Specialist Subject Records. It features new'uns from Youth Man, Allusondrugs, John (we shared that one t'other day) and loads more. Also opening the record is a brand new track from Durham fuzz-pop heroes Martha. We've got the first spin of that to celebrate the record's announcement - aren't we good to you? Dive into its heady, infectious, arms-aloft indie-pop joy here:
The full tracklisting for 'Sensible Record Labels 2' is as follows:
SIDE A
Martha – Christine (Fortuna POP!)
TBA (Alcopop! Records)
Cosmo Sheldrake – Cosmo (Transgressive)
Pearl Charles – Phases (Super Fan 99)
The School – All I Want From Is Everything (Alternative Version) (Elefant)
The Fairweather Band – Opportunities (Specialist Subject)

SIDE B
Giants – Four Wheels (Holy Roar)
Swim Good – Hard Enough (Failure By Design)
Allusondrugs – Her Crown (Too Pure Singles Club)
John – Cultural Trip (Till Deaf Us Do Party)
Youth Man – White Rabbit (Venn)
And it's due out on April 16th, which is Record Store Day. While you're out there with your shopping basket, why not pick up the Too Pure Singles Club release too? For a list of the other Record Store Day releases, head here.
Read More