Listen:
METZ have teamed up with a cult punk legend for a new 7" release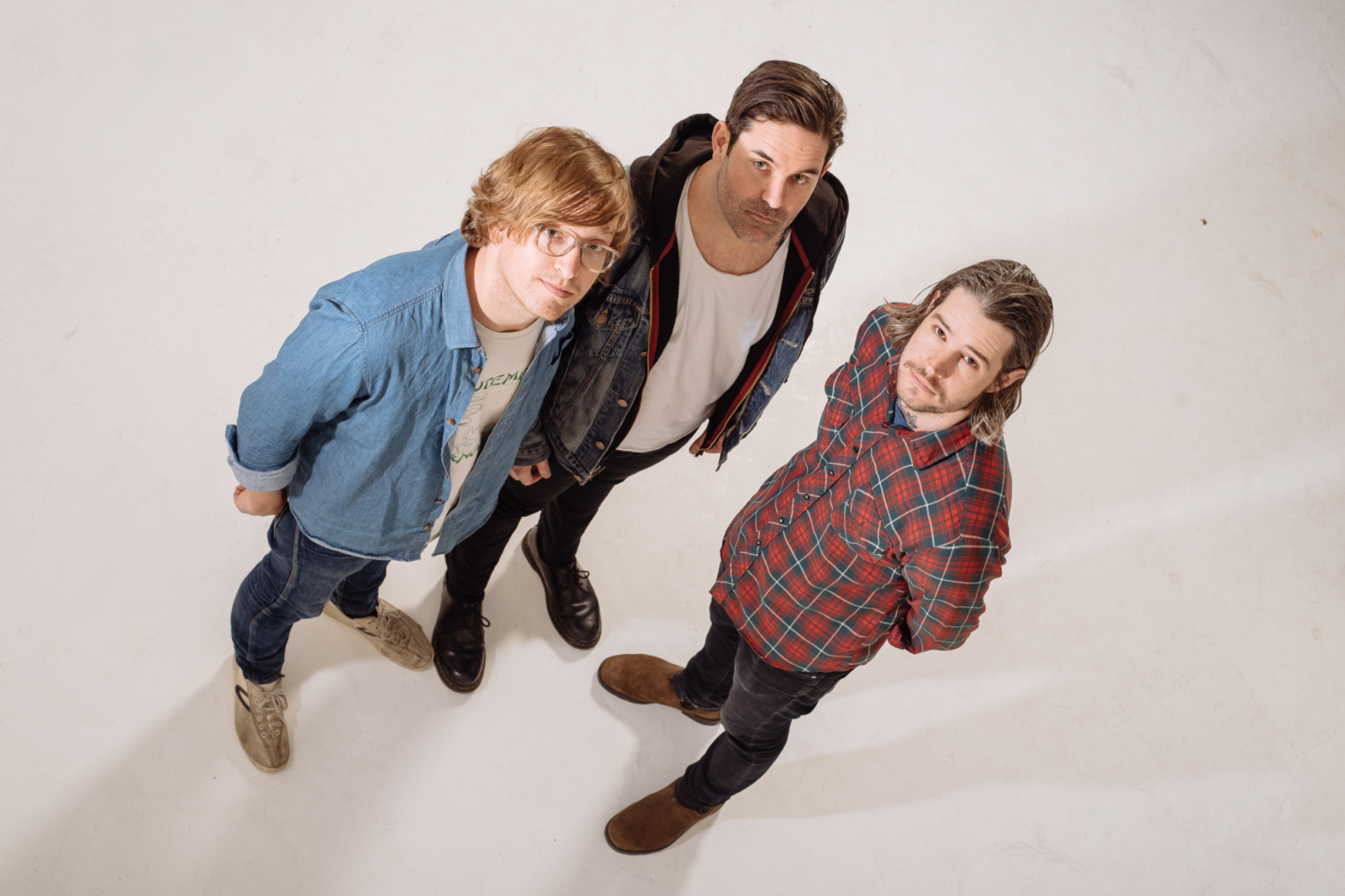 The Toronto noiseniks join forces with Swami John Reis (of Rocket From The Crypt, Drive Like Jehu and more) for a quick-fire double-whammy.
Tell METZ to take a breather and they'll laugh right in your lazy little face. Not content with unleashing the unstoppable, five-star force of second album 'II' onto the world last year, they followed it up with the fire-starting standalone single 'Eraser' before 2015 was out. Today, they're back once more, teaming up with Swami John Reis for another new two-track 7".
Reis - who made his name in seminal punk groups like Rocket From The Crypt, Drive Like Jehu, Hot Snakes and more - called the Toronto trio into his studio when they had a day off in San Diego back in August 2015. Hours later, they were spat back out again, two new collaborative ragers in hand. The first such team-up, 'Caught Up', is streaming below. It's paired with 'Let It Rust' on a release which is set for a fancy, black and gold swirl vinyl.
That's not all, mind - for Record Store Day (that's this Saturday, wax fans), they're joining forces with Mission Of Burma. The pair of punk prodigies are taking on one of each others' tracks, with METZ taking on Burma's 'Good, Not Great', and the flip-side housing Mission Of Burma's take on 'Get Off' from their 2012 debut album.
It's all go in Camp METZ, basically. Oh, they're also playing the following tour dates, because fuck down-time.
APRIL
22-24 Manchester, ATP 2.0 Festival
MAY
21 Denver, CO, Project Pabst
27 Lisbon, PT, Rock in Rio Festival
28 Laval, FR, Les 3 Elephants
30 Heerlen, NL, Nieuwe Nor
31 Rotterdam, NL, Rotown
JUNE
01 Groningen, NL, Vera
03 Mannheim, DE, Maifeld Derby
04 Dudingen, CH, Bad Bonn Kilbi
05 Nimes, FR, This Is Not a Love Song Festival
07 St. Petersburg, RU, The Place
08 Ekaterinburg, RU, Nirvana
09 Moscow, RU, Klub Teatr
11 London, Field Day Festival
17 Seattle, WA, Barboza
AUGUST
17-20 Ottawa, ON, Arboretum Festival (Albert Island)
Read More